So, Joaquin Phoenix's Joker hits theaters this weekend and there's already a lot of buzz surrounding the movie.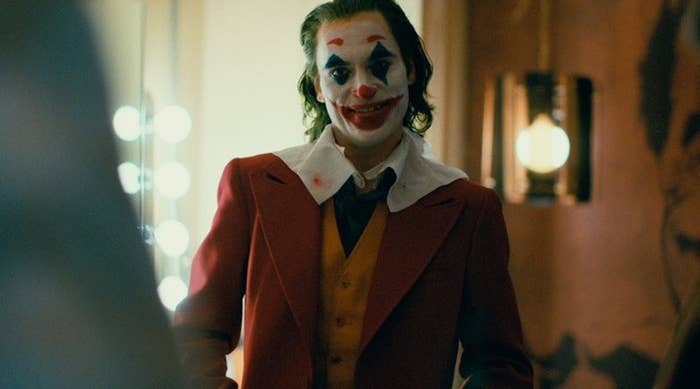 After talking about how much fun he had on set, Jimmy surprised Joaquin with a blooper sent over by director Todd Phillips that ended up being the opposite of a good time.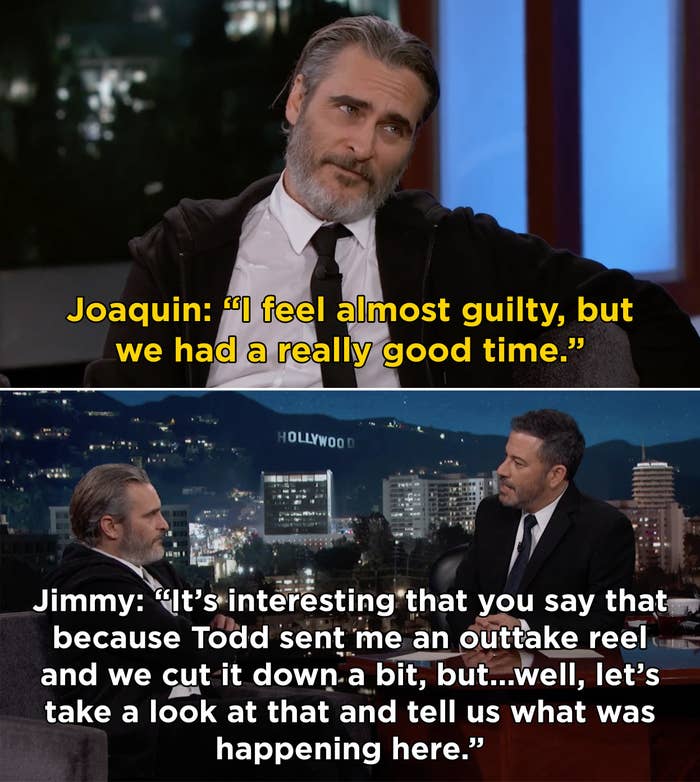 The video showed Joaquin cursing out Joker's cinematographer Lawrence Sher while trying to film a scene.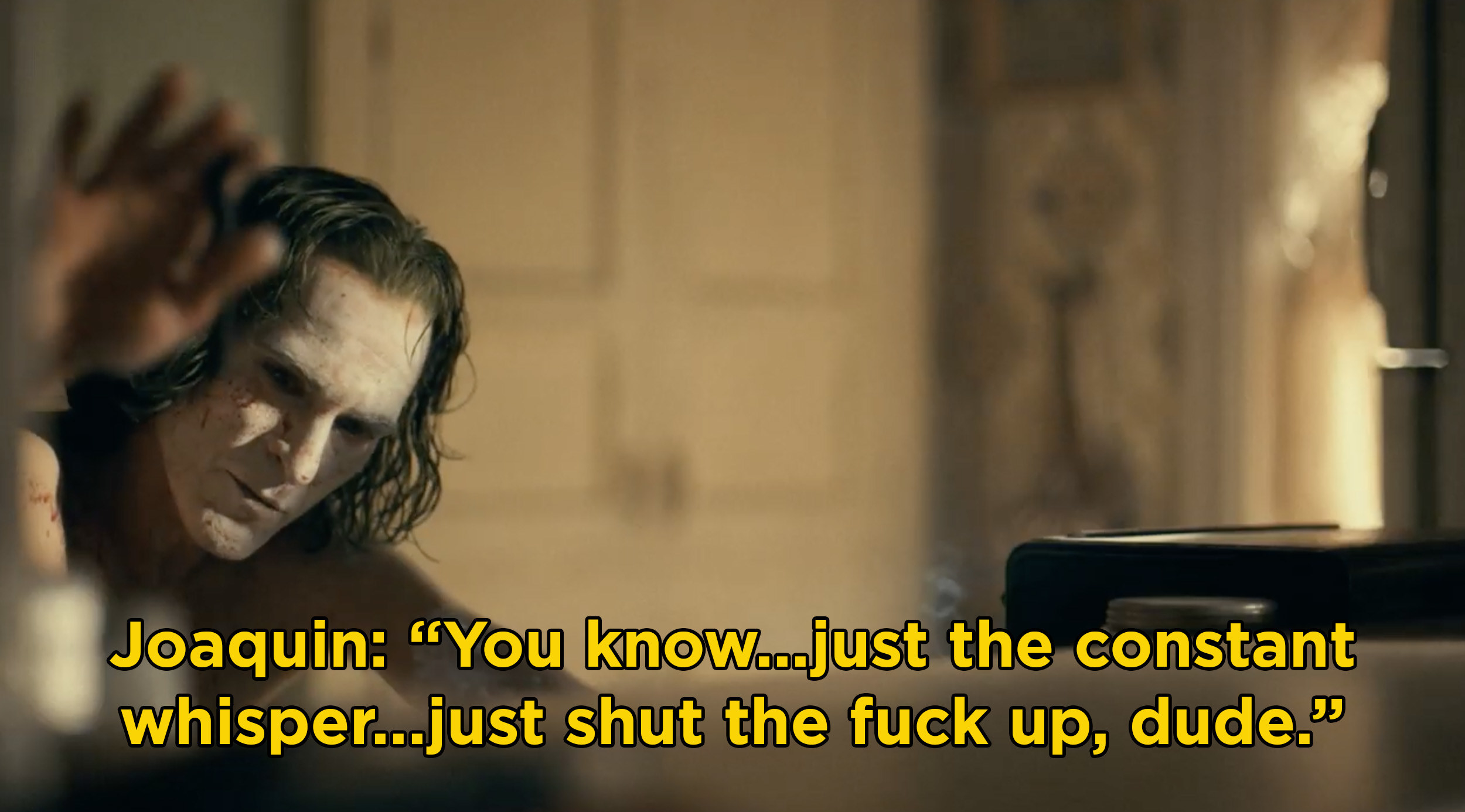 At one point, Lawrence apparently joked that Joaquin was acting like a diva and compared him to Cher.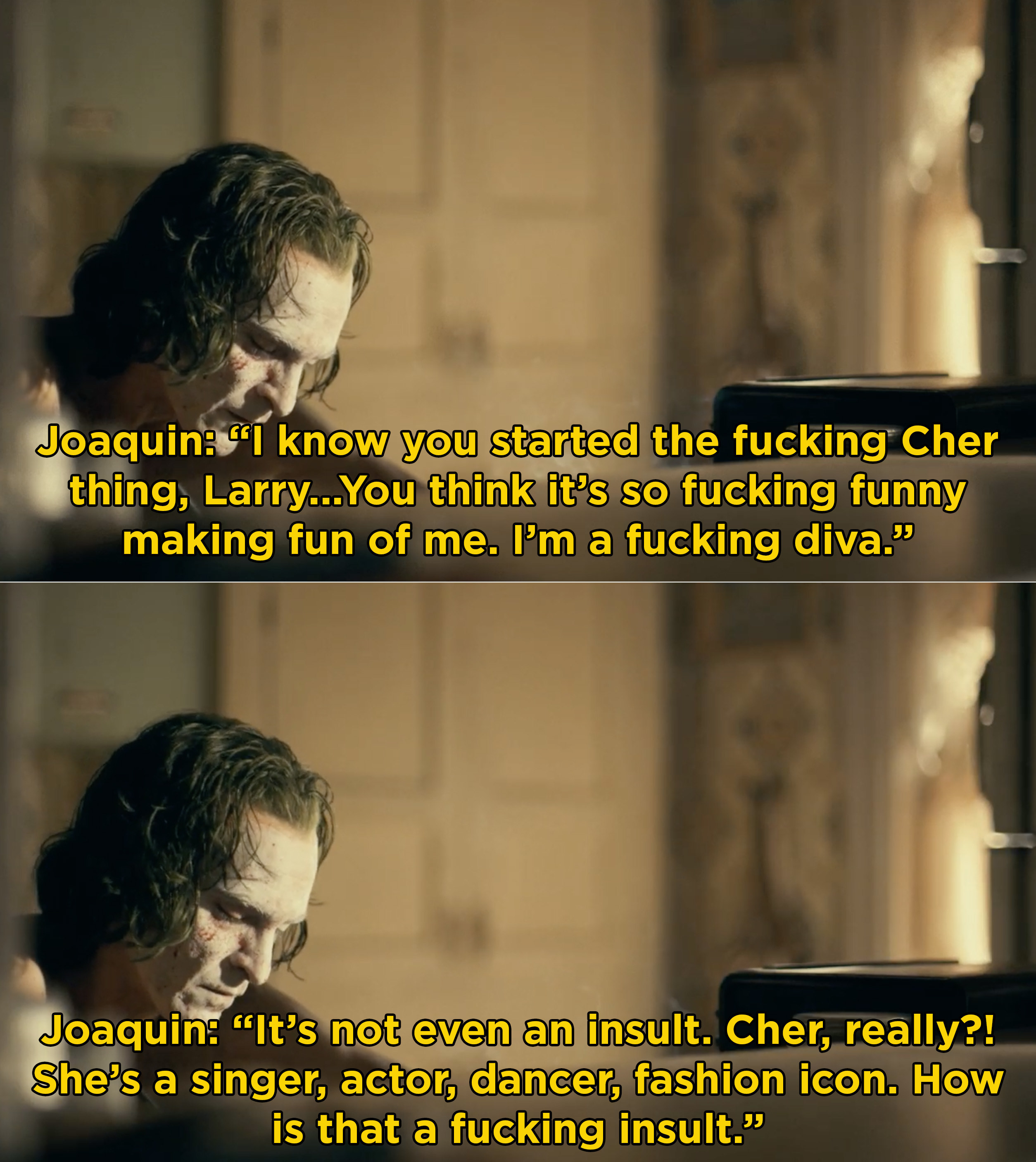 The video ended with Joaquin storming off set to cool down.
And that's when the interview took a turn towards extremely uncomfortable.
Joaquin was visibly shaken by seeing the footage broadcasted on national TV.
He explained that making movies can "feel intense" and that outake was "supposed to be private."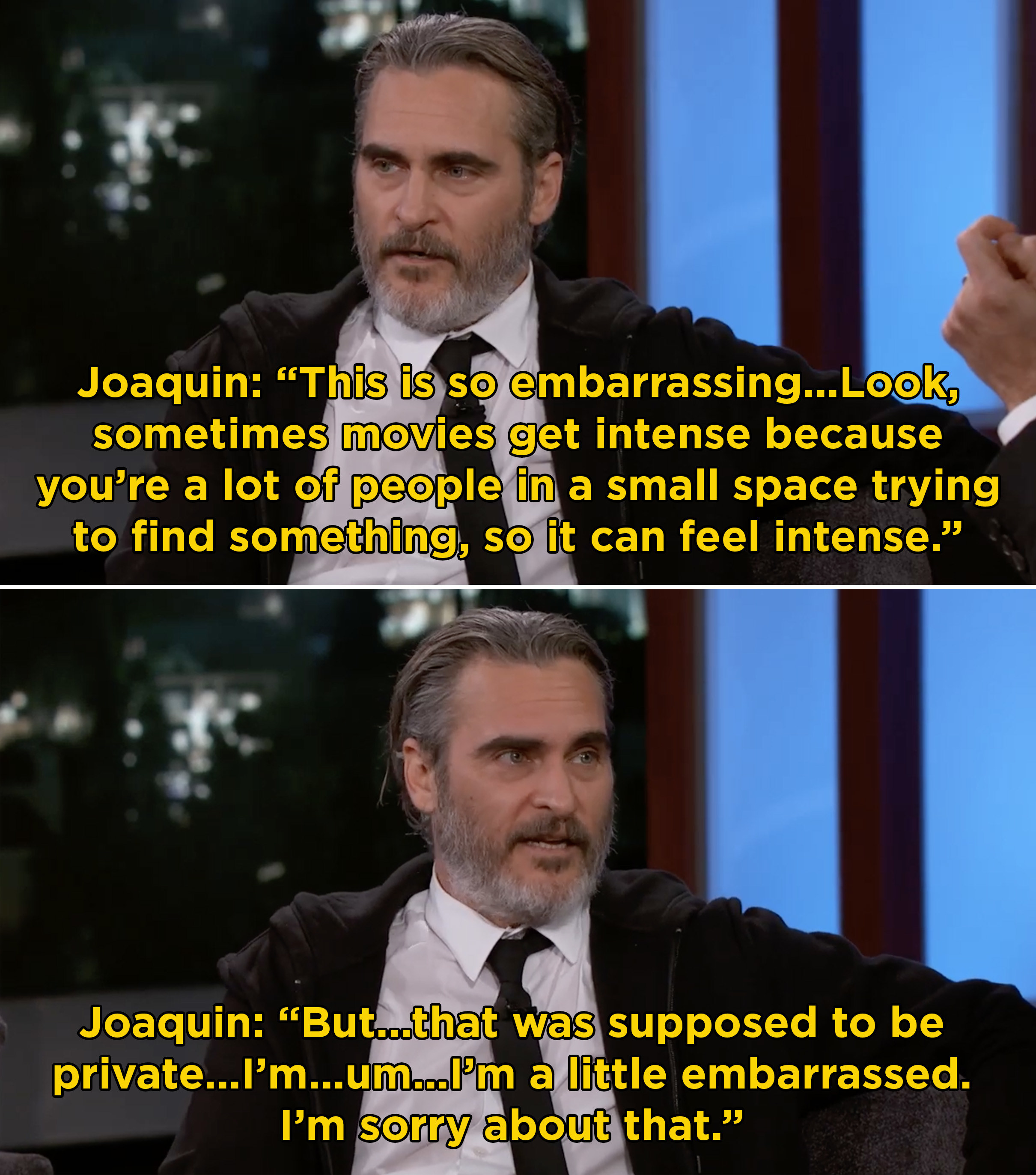 Joaquin said that Lawrence aka Larry would whisper a lot on set and he found it difficult to concentrate, but that was no excuse for behaving the way he did...kind of.
He went on to apologize to the studio audience for having to see the clip.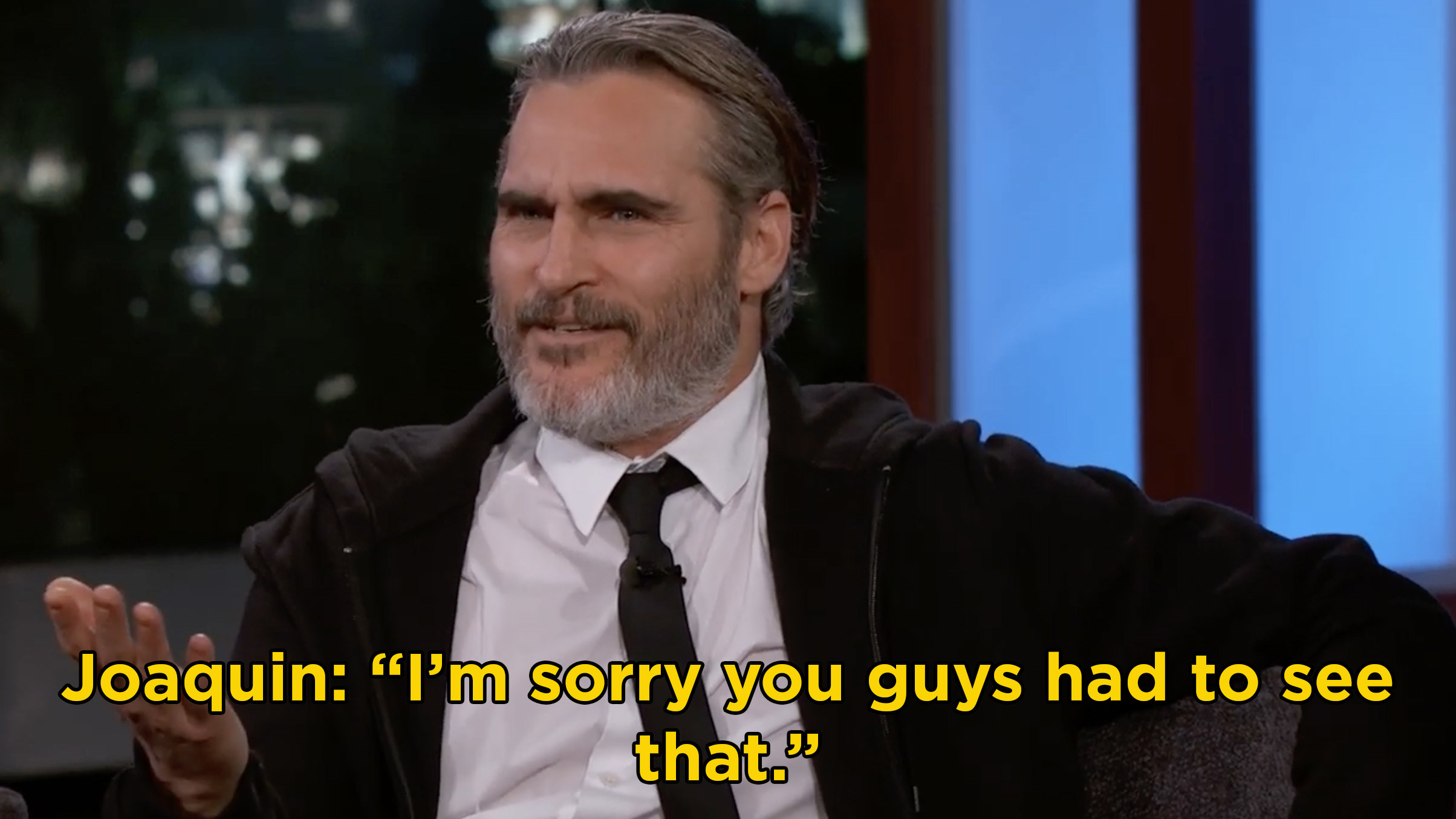 And while Joaquin was trying to apologize, Jimmy made another Cher joke.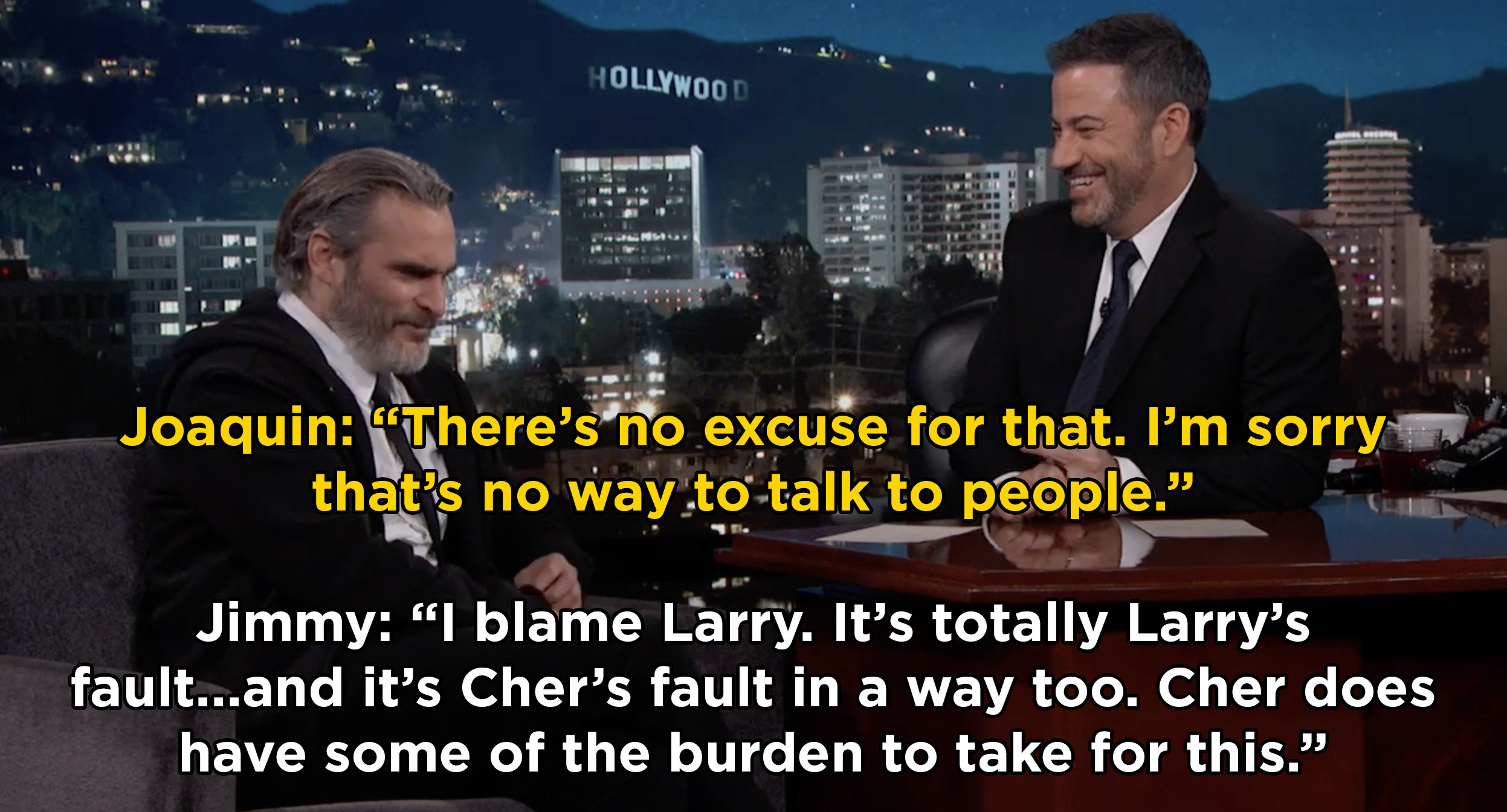 Basically, the interview never recovered and Joaquin said that his publicist would "issue a public statement tomorrow" because he just couldn't think of what else to say.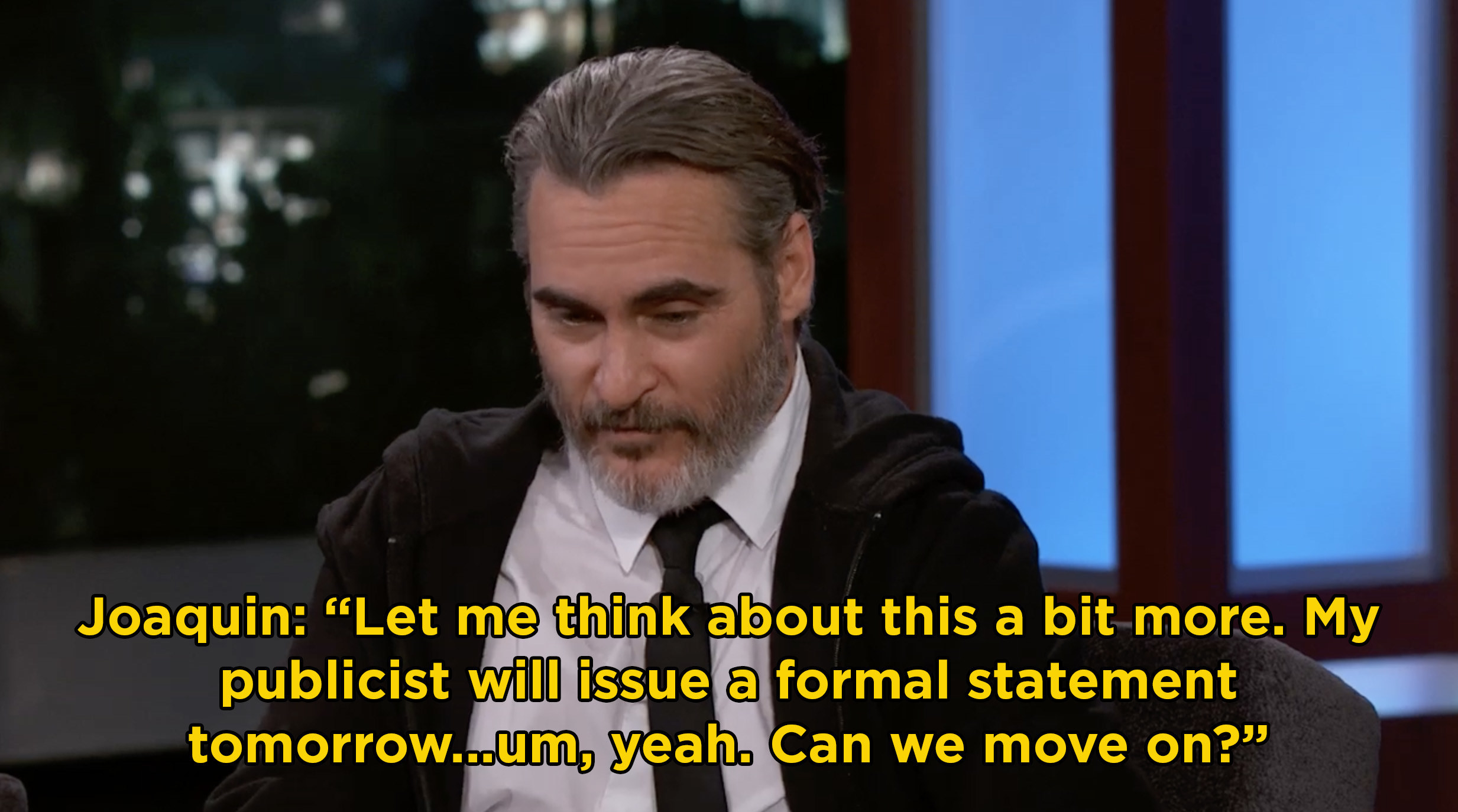 I don't know about you, but my secondhand embarrassment is through the roof and yet I can't look away and will be watching this video again.