🚨Warning: There are MASSIVE spoilers ahead for Season 16, Episode 16.🚨
It's official: Alex Karev has left Grey Sloan Memorial.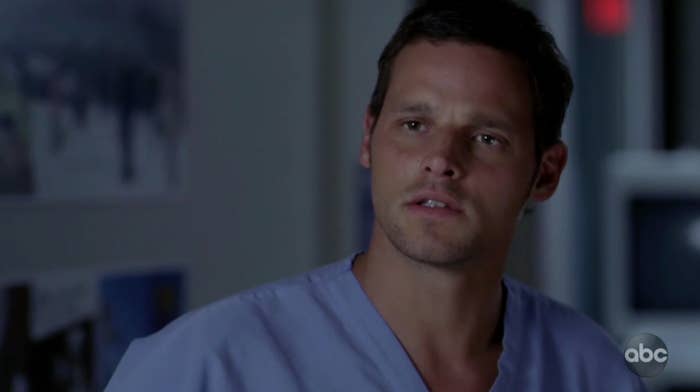 A few months after announcing his sudden departure, Justin Chambers' final episode of Grey's Anatomy aired this week.
And I can honestly say that it might go down as the wildest Grey's Anatomy character departure of all time.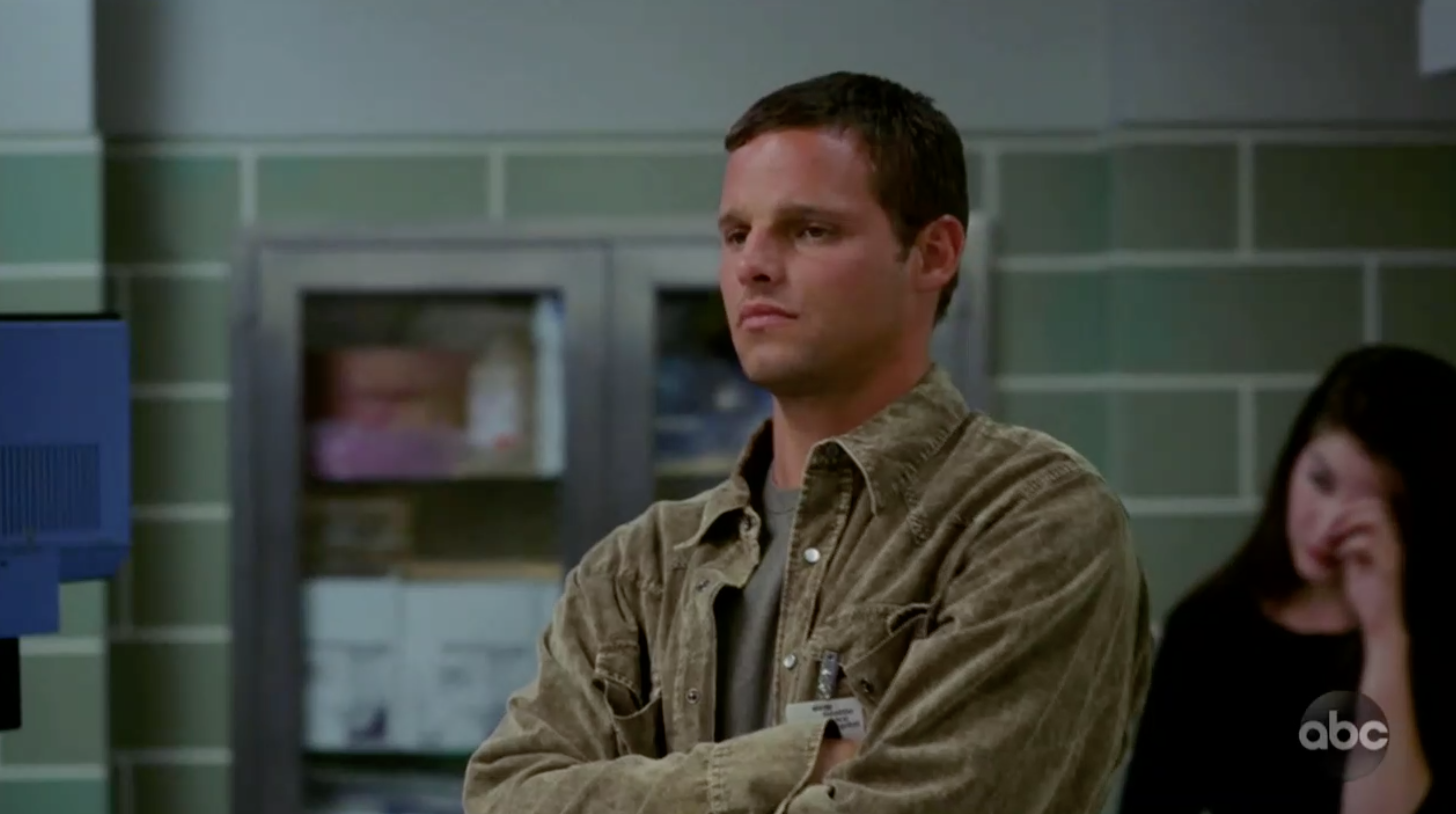 So Alex's farewell episode picks up with Meredith, Jo, Bailey, and Richard all receiving letters from Alex, who has been gone for a few episodes now.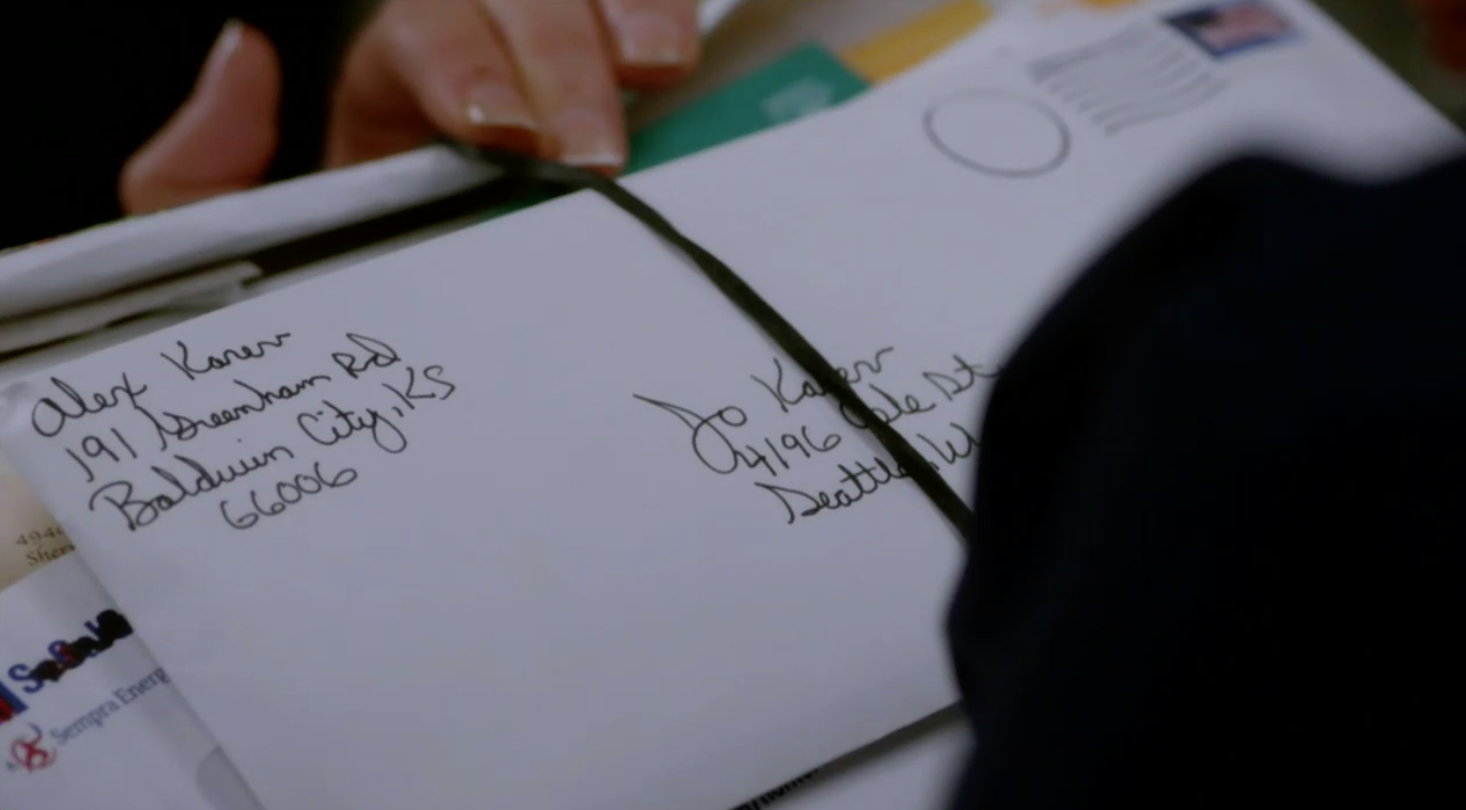 Meredith reads her letter first, which features Alex thanking her for always sticking by him — there were flashbacks to some important Meredith/Alex moments and I was weeping.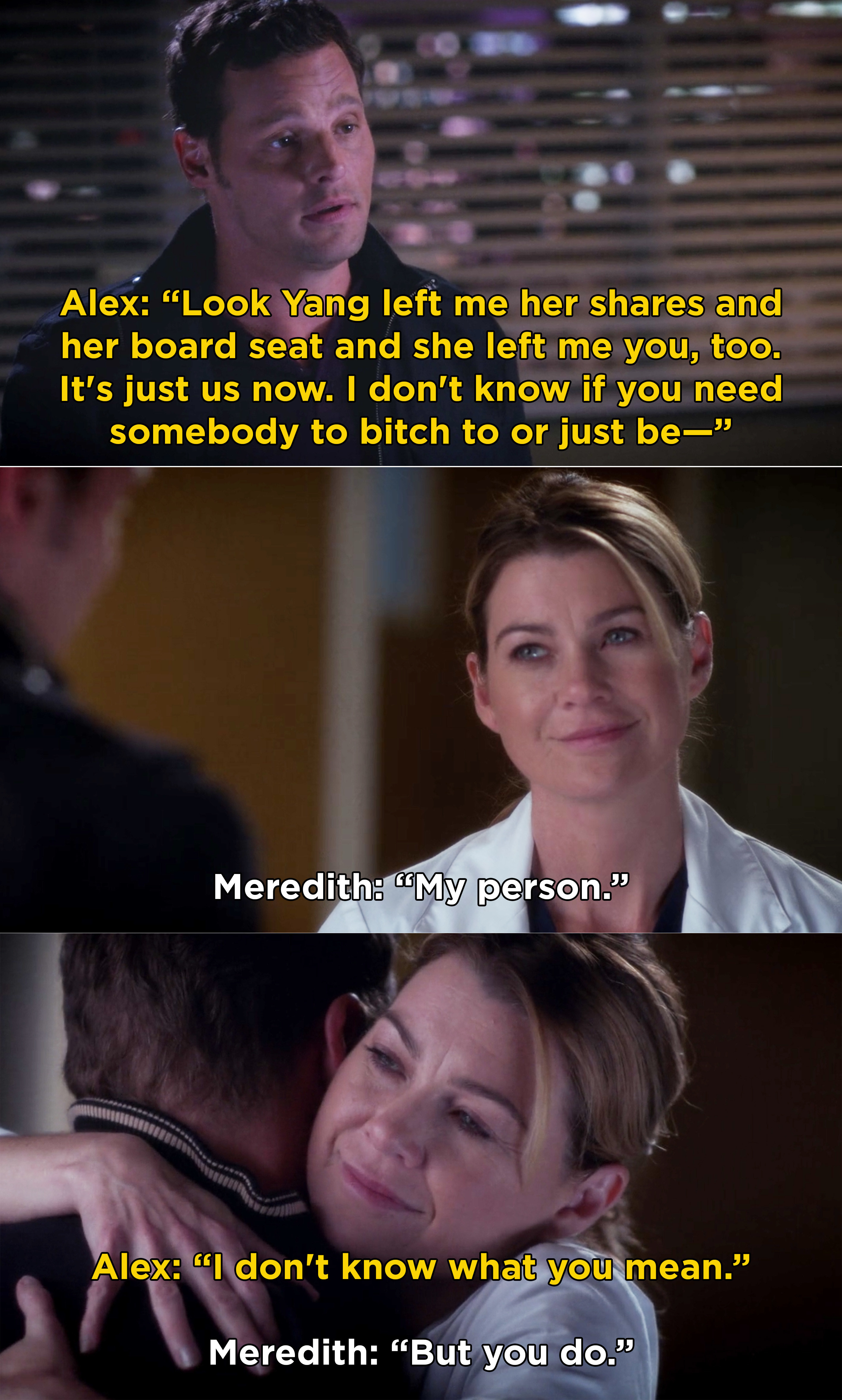 But then, about a paragraph into his letter, Alex writes that he is actually with Izzie now!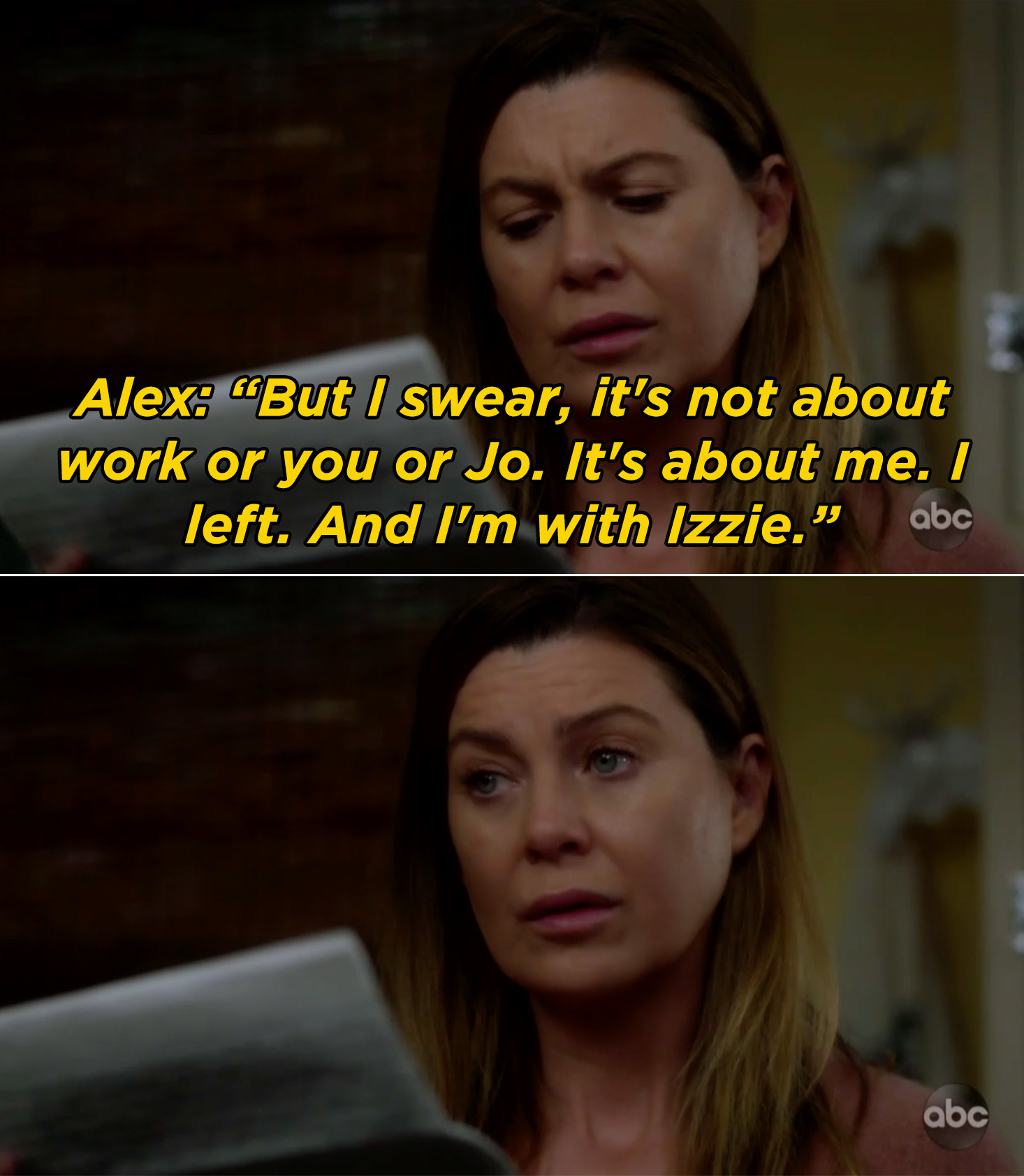 Yes, you read that correctly, Alex Karev has left Seattle to be with Izzie Stevens.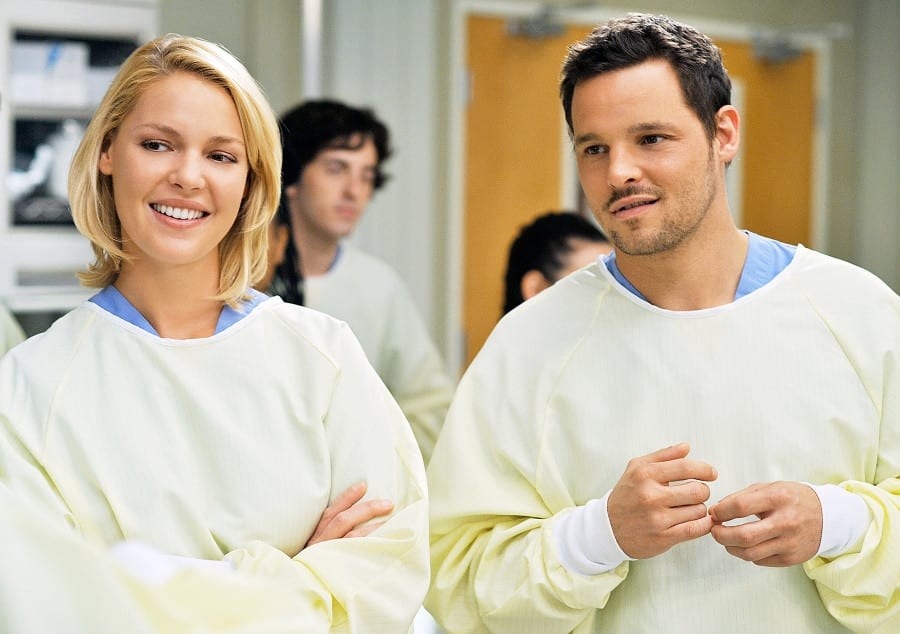 So after I picked my jaw up off the floor, Alex went on to explain that when he was calling to get letters for Meredith's medical license trial, he called Izzie, and they reconnected.
But, Izzie and Alex being together isn't even the wildest part, Alex reveals that he's actually the father to Izzie's twins, Eli and Alexis.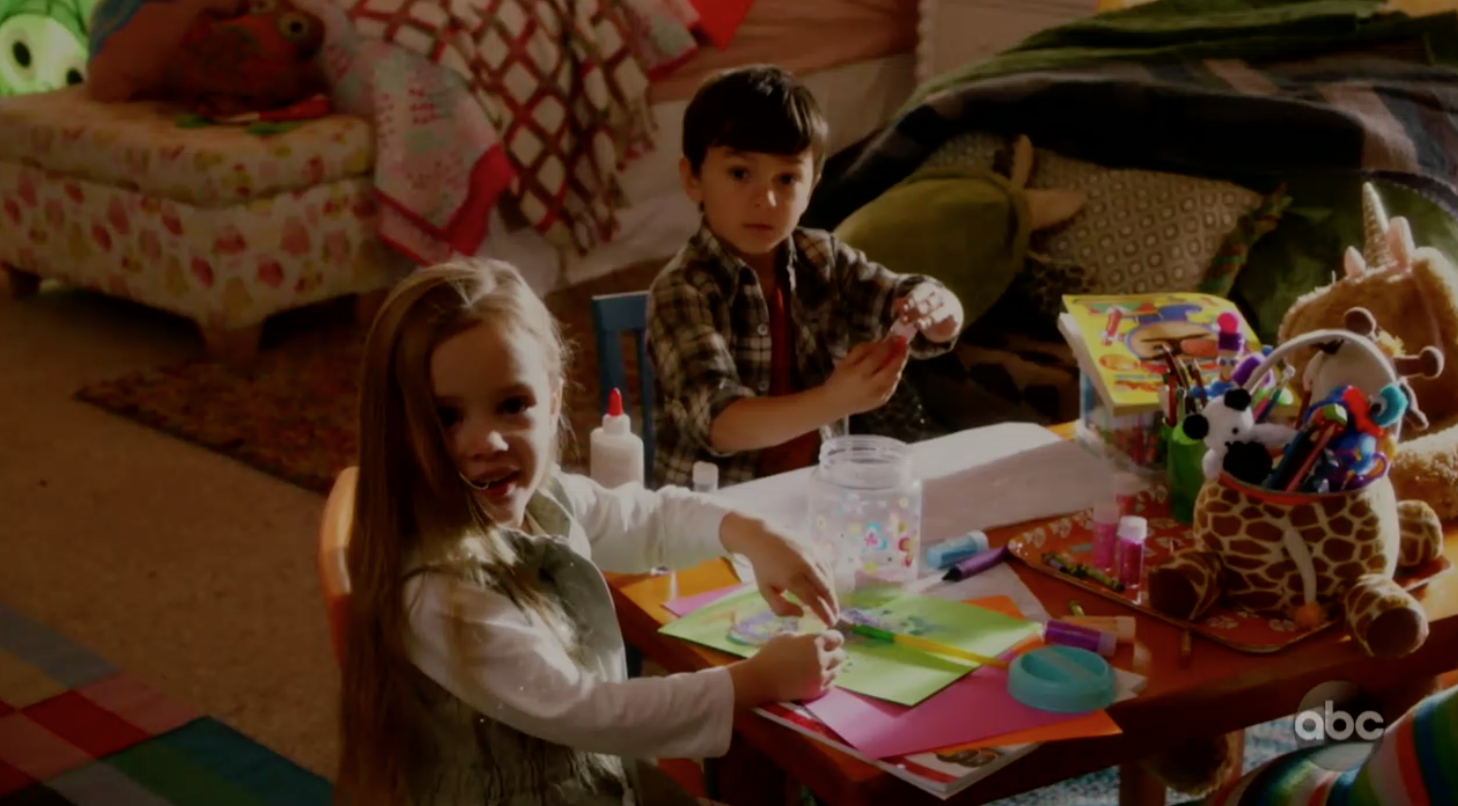 If you remember WAY back in Season 5, Izzie and Alex froze some embryos after Izzie was diagnosed with cancer.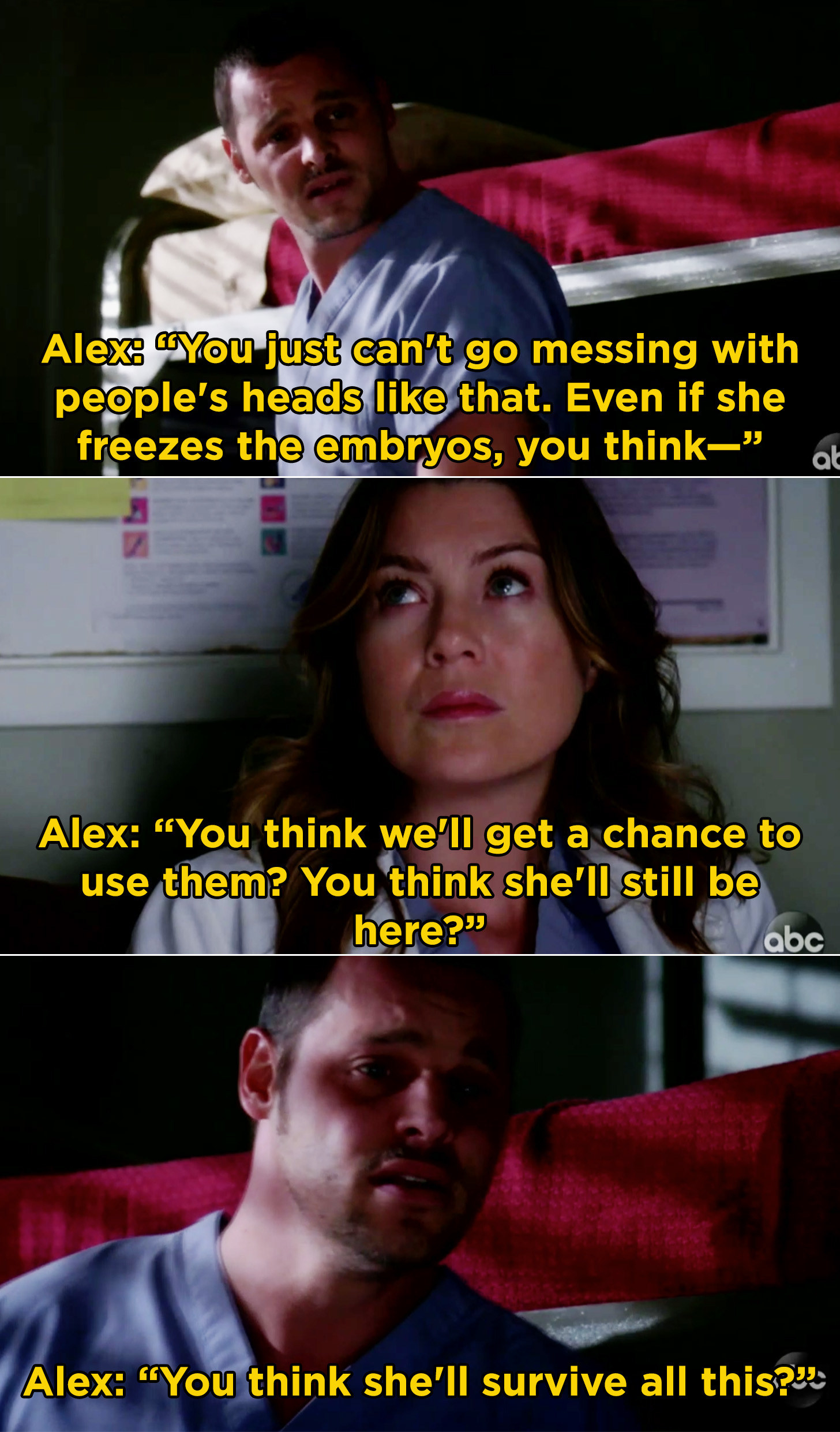 Alex ends Meredith's letter with a touching tribute to their friendship and urges her to come visit him someday.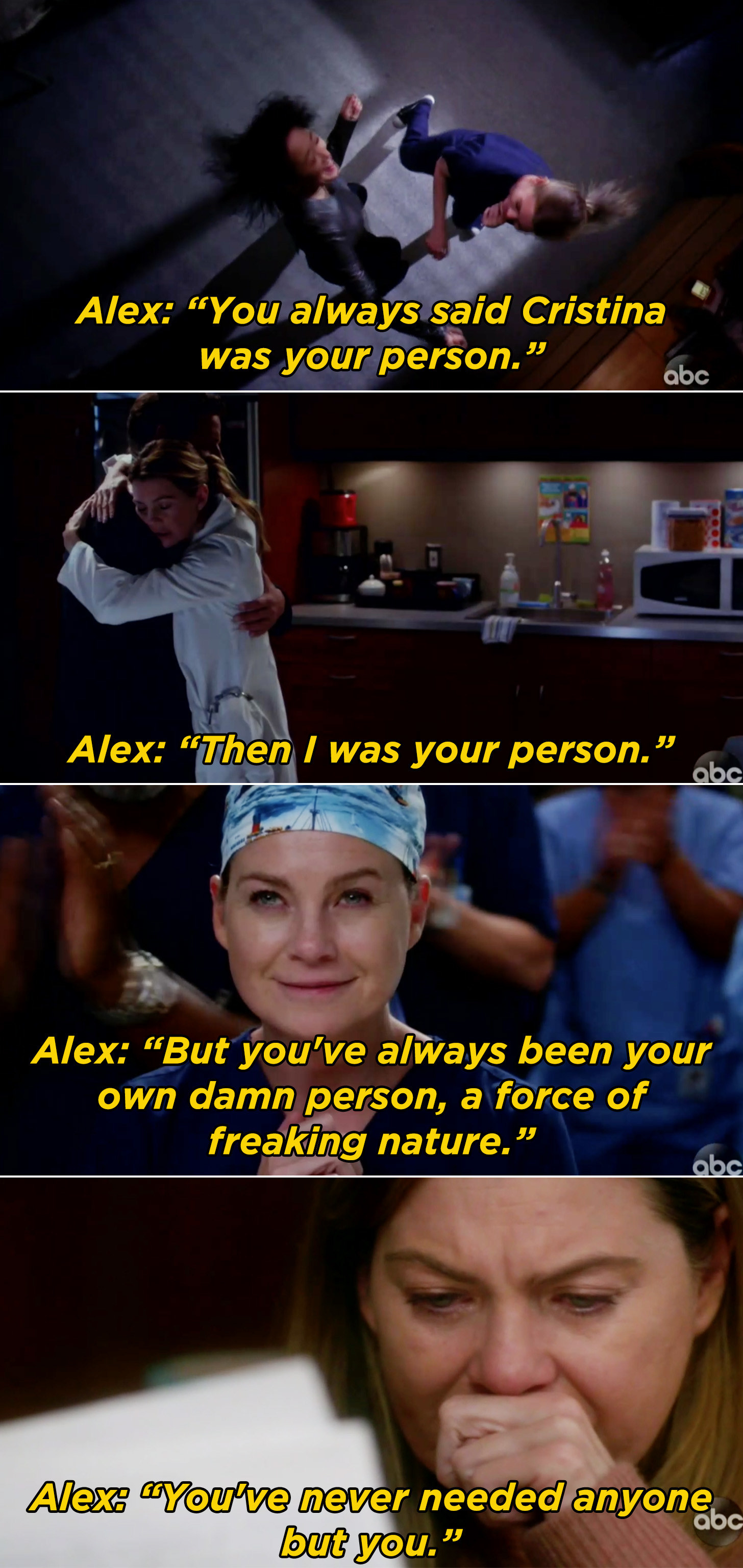 Alright, now Jo's letter was by far the toughest to get through — I'm still having a hard time believing Alex would just up and leave Jo, but here we are.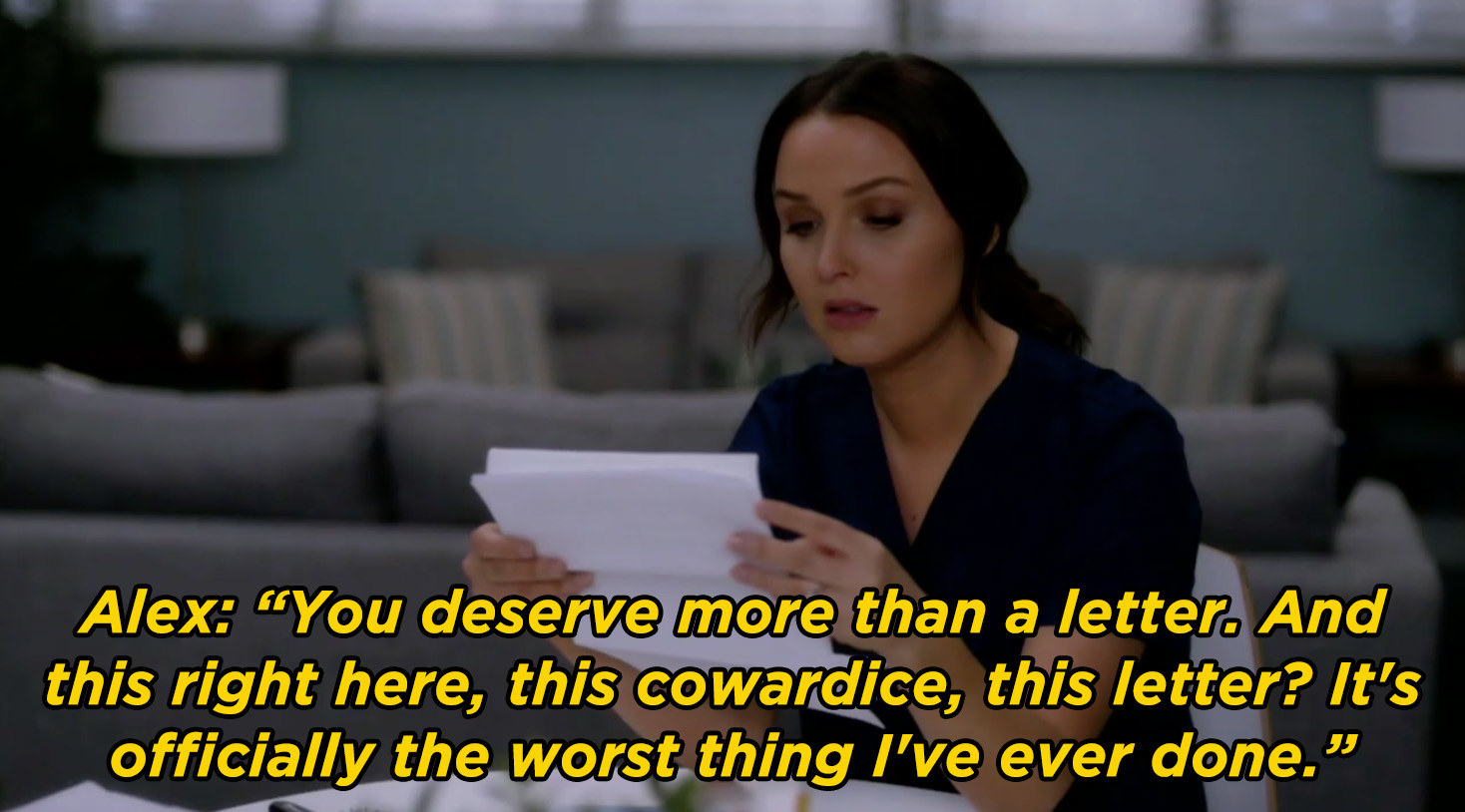 Similar to Mer's letter, Alex explains that he's still in love with Izzie and he's left to be with her and their kids — that single tear from Camilla Luddington broke me.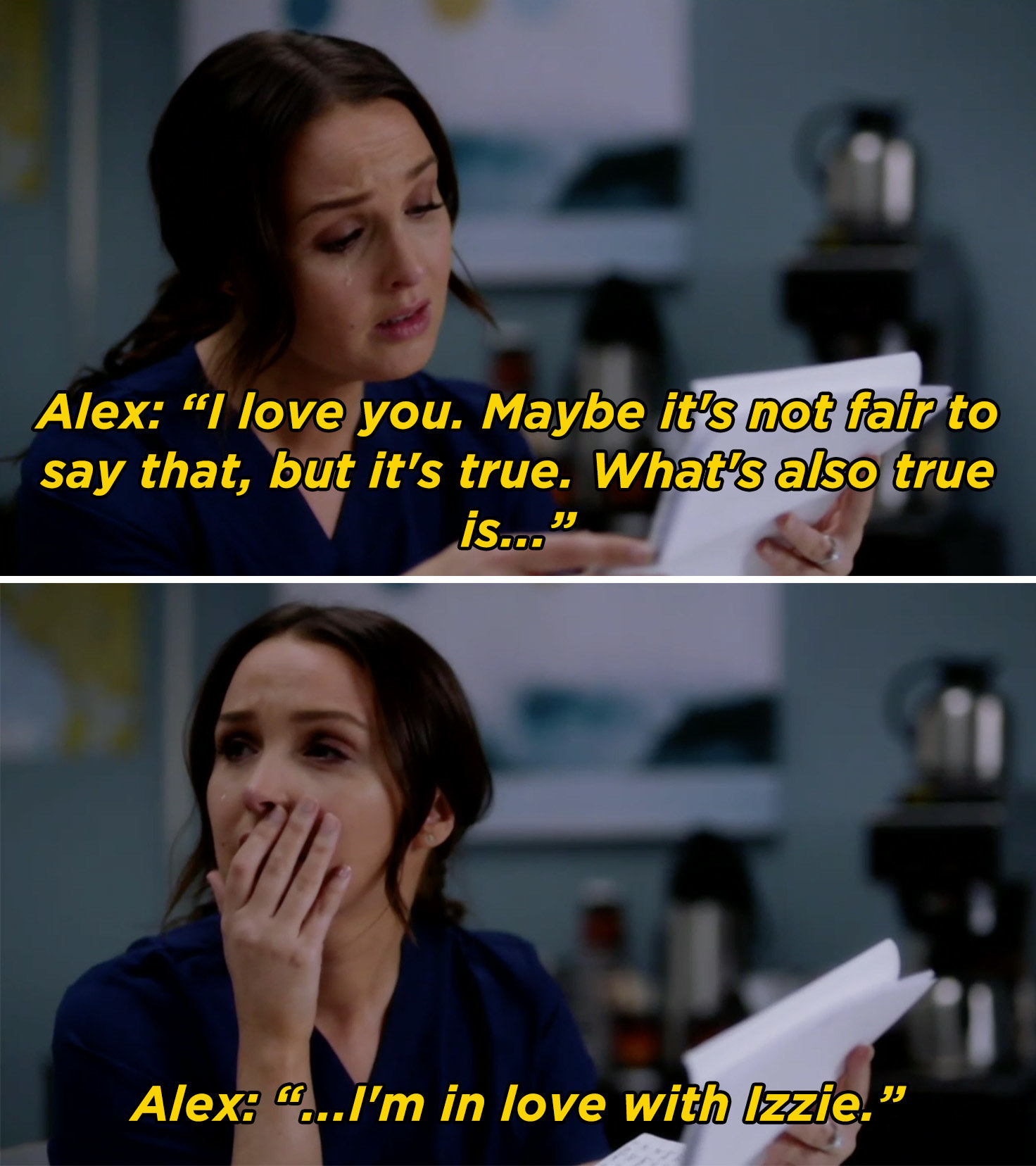 He hopes Jo will understand that he's trying to give his children the kind of family he and Jo never had.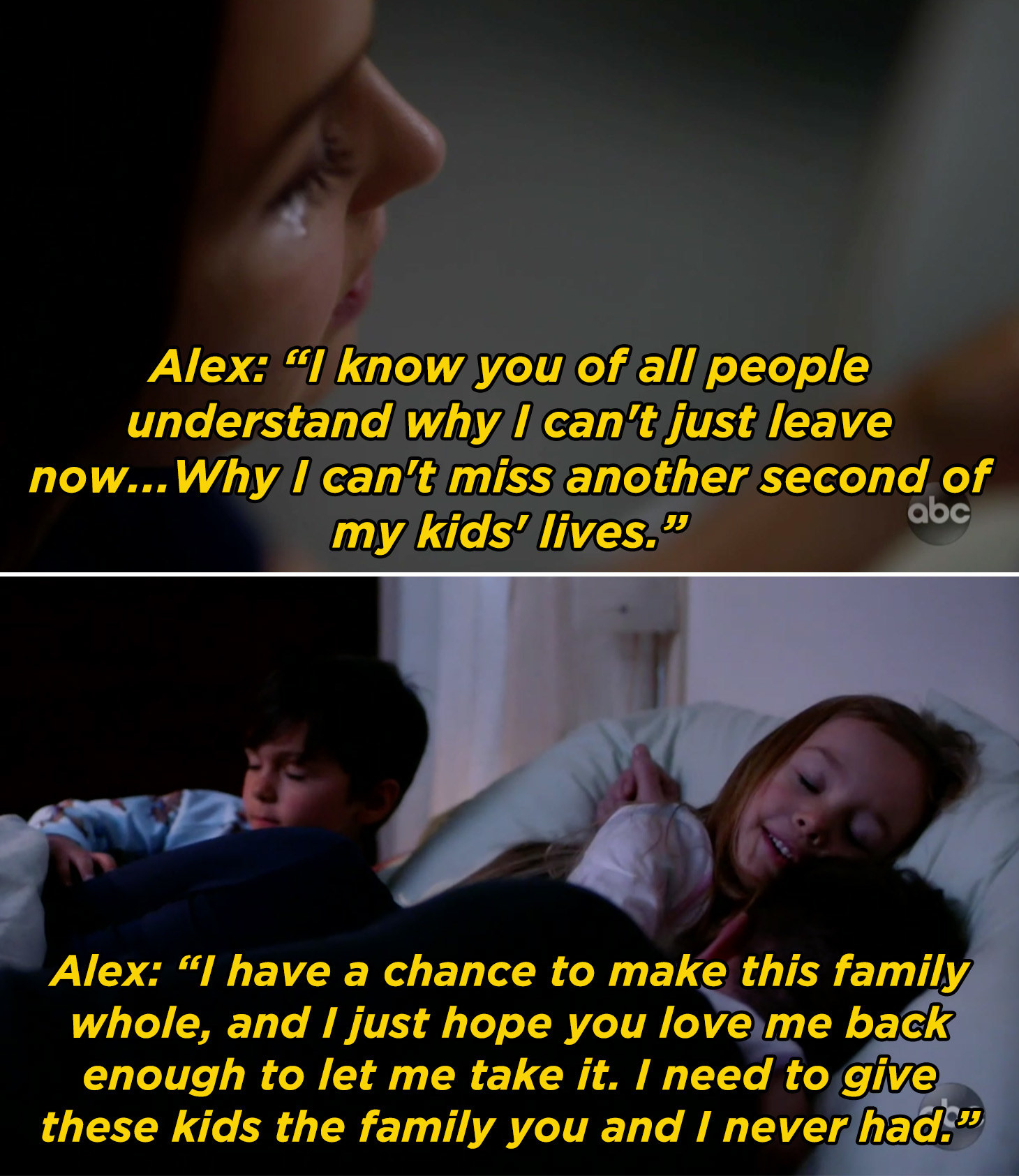 As if breaking up with Jo over a letter wasn't bad enough, Alex also encloses signed divorce papers (and his shares in Grey Sloan).
Now, Alex's letter to Bailey details how much he learned from her over the years — he even recognizes that she probably understood his "Evil Spawn" nickname better than anybody.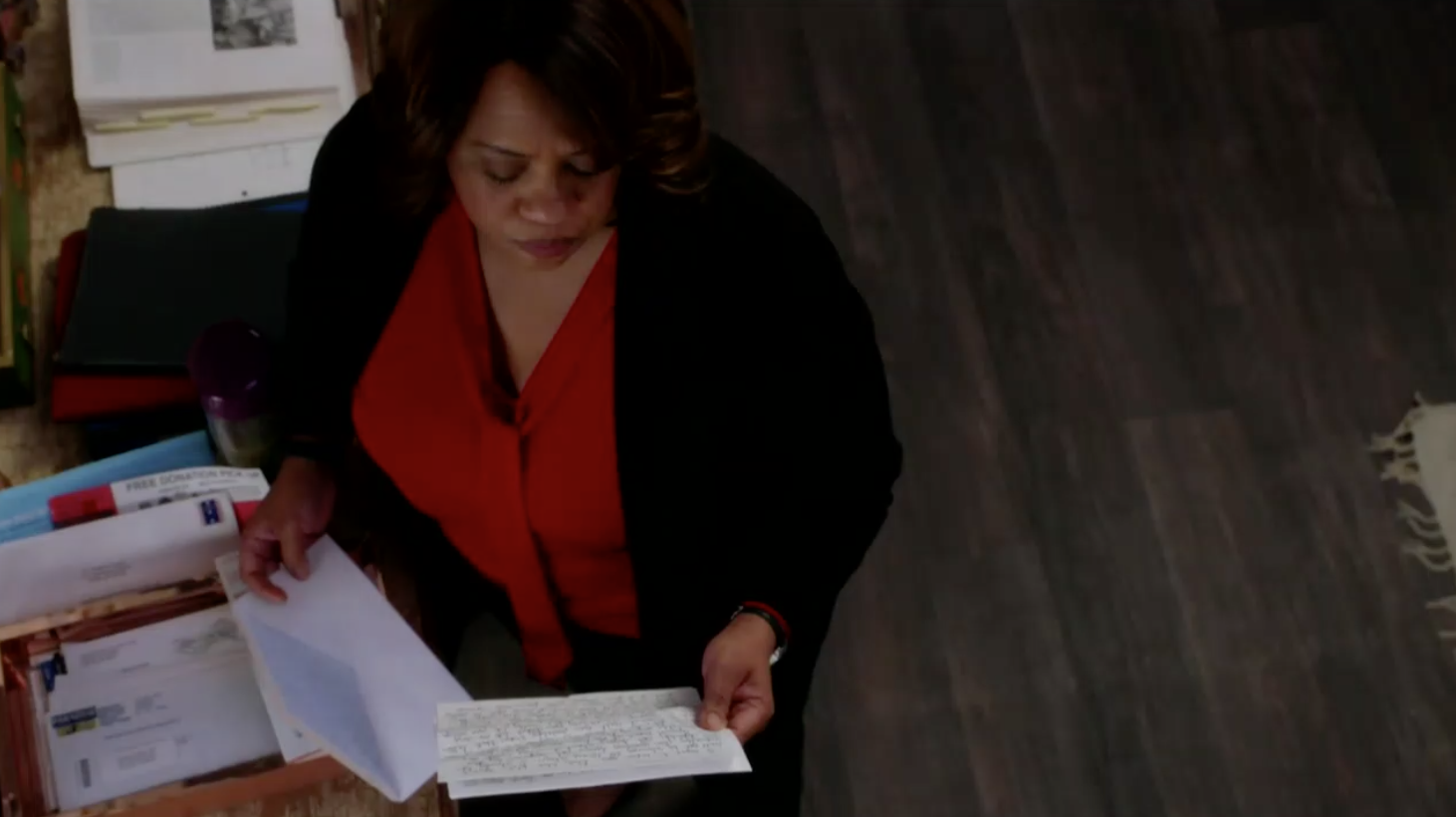 In the end, Alex thanks Bailey for being the reason he became a gifted surgeon.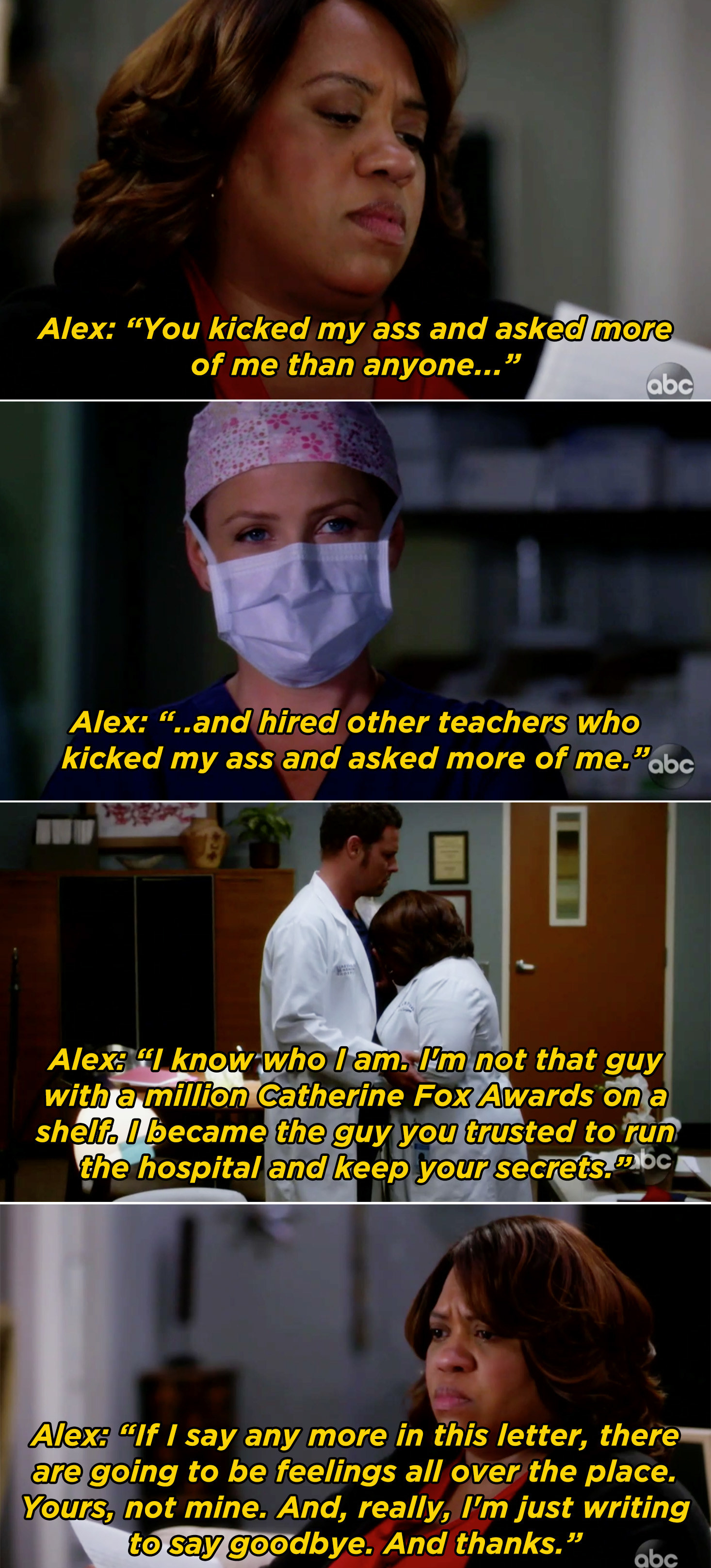 And finally, instead of hearing Alex's letter word for word, Richard details how it makes him feel while attending an AA meeting.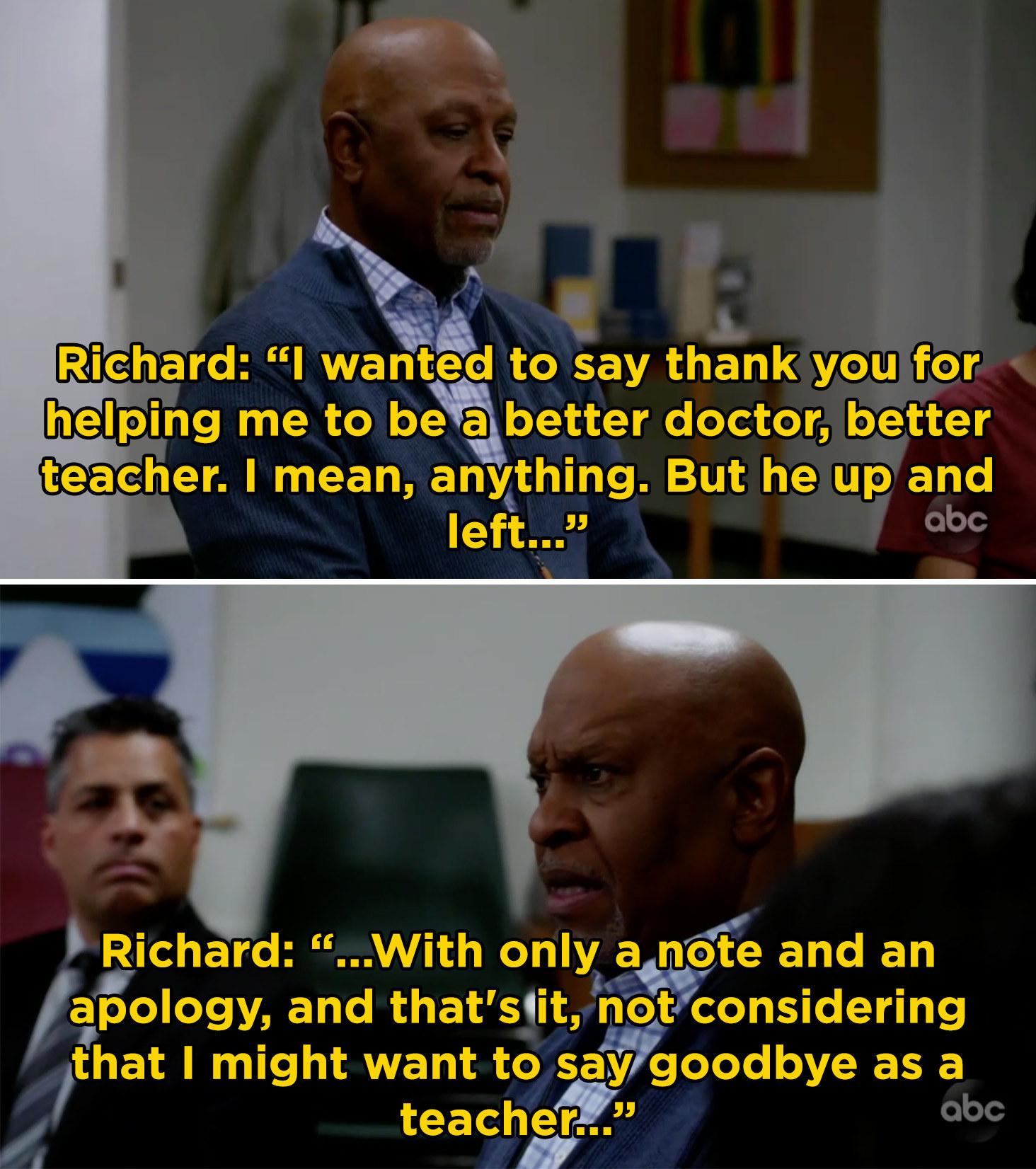 The episode concludes with a montage of Alex and Izzie moments set to Ingrid Michaelson's "Turn to Stone," which is the song Izzie walked down the aisle to at their wedding.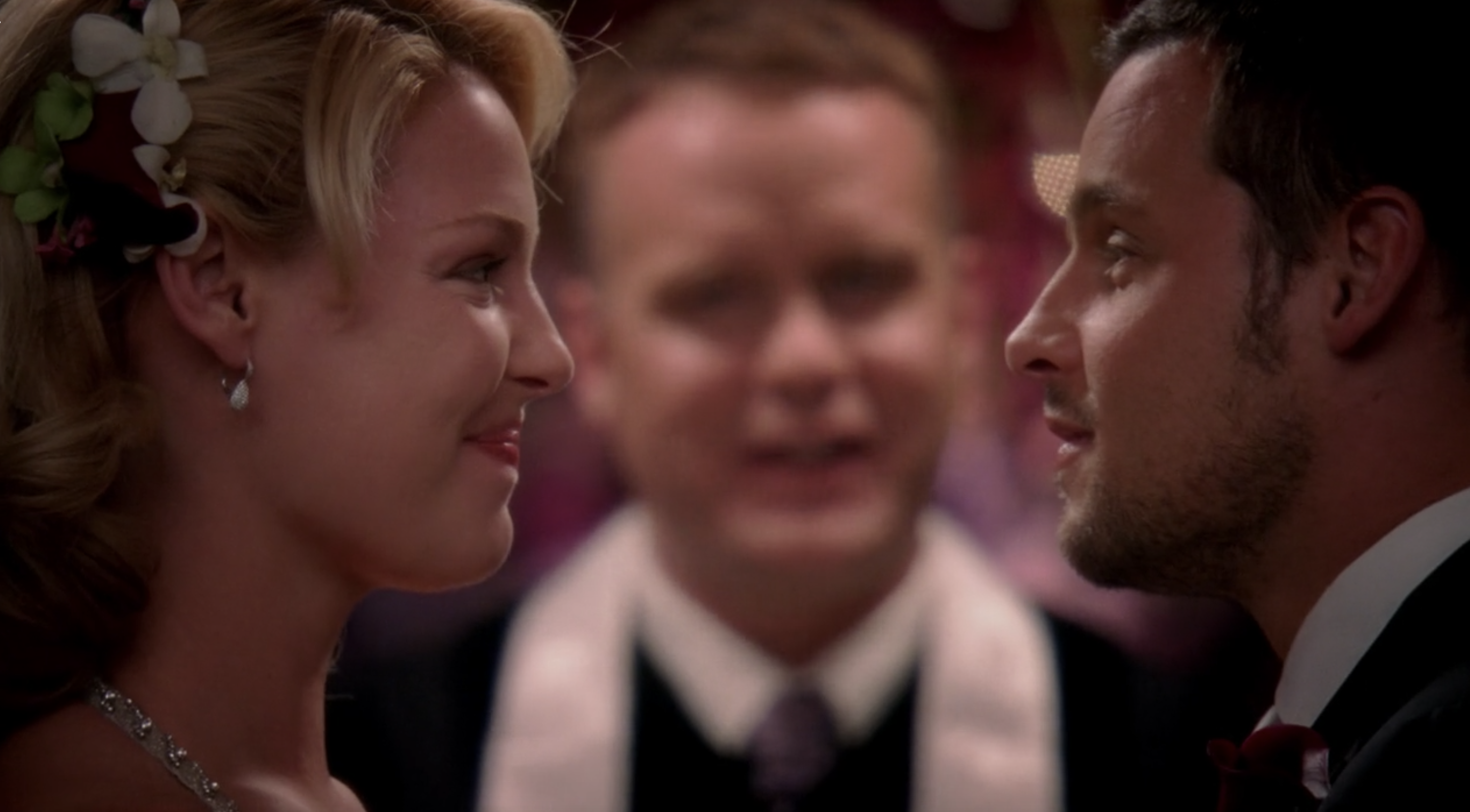 So there you have it! Alex decided to leave Seattle to be with Izzie, and I can say with 100% honesty I was completely and totally stunned by this outcome.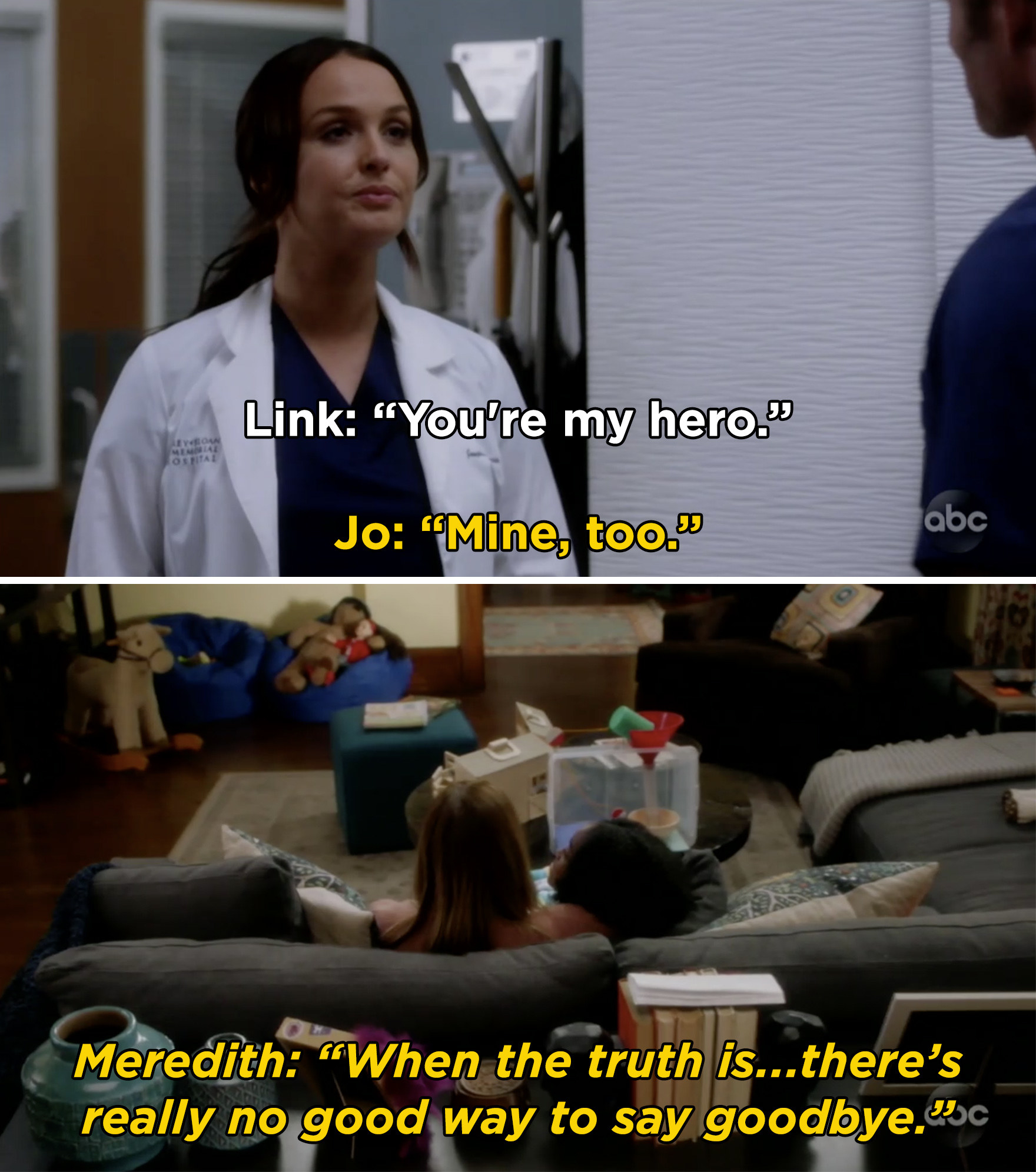 What did you think of Alex's final episode? Tell us in the comments below!