Just 31 Facts About Reese Witherspoon That Prove She's Literally The Best
In 2012, she started her second production company and they currently have over 23 projects in the works.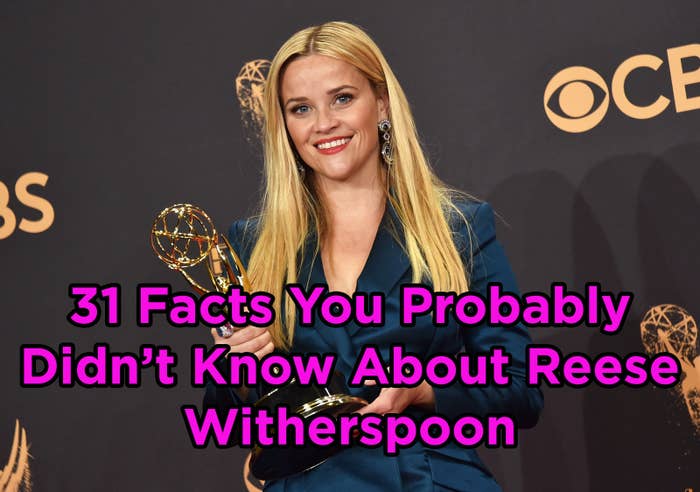 1. Reese Witherspoon's real name is Laura Jean Reese Witherspoon.
2. "Reese" is actually her mother's maiden name.
3. She has her own lifestyle brand called Draper James, which is named after her grandparents Dorothea Draper and William James Witherspoon.
4. She has a book club on Instagram where she recommends a new book every month.
5. When she was younger, her dream job was to be the first female president of the United States of America.
6. She was a football and wrestling cheerleader when she was younger.
7. She briefly attended Stanford University, where she studied English literature — she even visited her old college dorm room in 2017.
8. She decided to become a producer after reading a terrible script that her agent sent. She said, "If every actress in Hollywood wants this part, I need to start making movies because this is not worth women's talent."
9. In 2012 she started her second production company, Pacific Standard. They currently have over 23 projects in the works that are "driven by great female characters of different ages and races."
10. She self-funded Pacific Standard for five years, and in that time she acquired the rights to several popular books, including Wild and Gone Girl.
11. At the end of 2017, she started the Time's Up movement by texting and emailing all of her close friends and colleagues in Hollywood.
12. She even donated $500K of her own money to the project.
13. She was the first person to host Saturday Night Live following the 9/11 terrorist attacks at just 25 years old.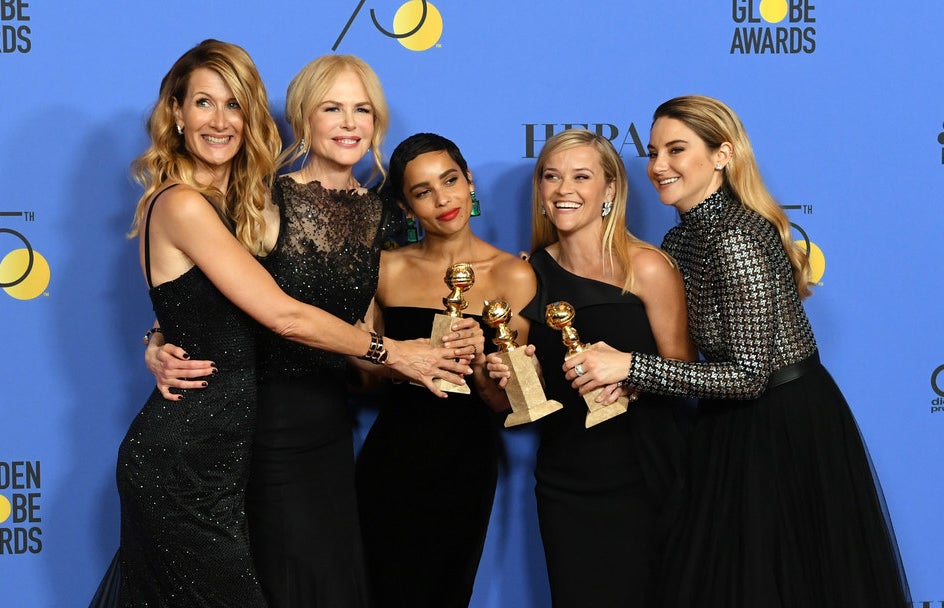 14. Her first role was in a commercial when she was 7 years old. After that, her mom started taking her down to the local college for acting lessons.
15. Her first major acting role was in The Man in the Moon at just 14 years old. She got the role after attending an open casting call in her hometown.
16. Reese and her producing partner Bruna Papandrea read the novel Big Little Lies before it was even published. They got their hands on the manuscript and read it in 24 hours.
17. Reese and Nicole Kidman got the option for Big Little Lies after Reese convinced Nicole to go have lunch with the author, Liane Moriarty, in Sydney, Australia.
18. Then, they called Laura Dern, Shailene Woodley, and Zoë Kravitz and asked them to be in Big Little Lies, and they immediately said yes.
19. Before Big Little Lies, Reese's only other TV roles were in Friends and a Lifetime drama. She also guest-starred in The Mindy Project.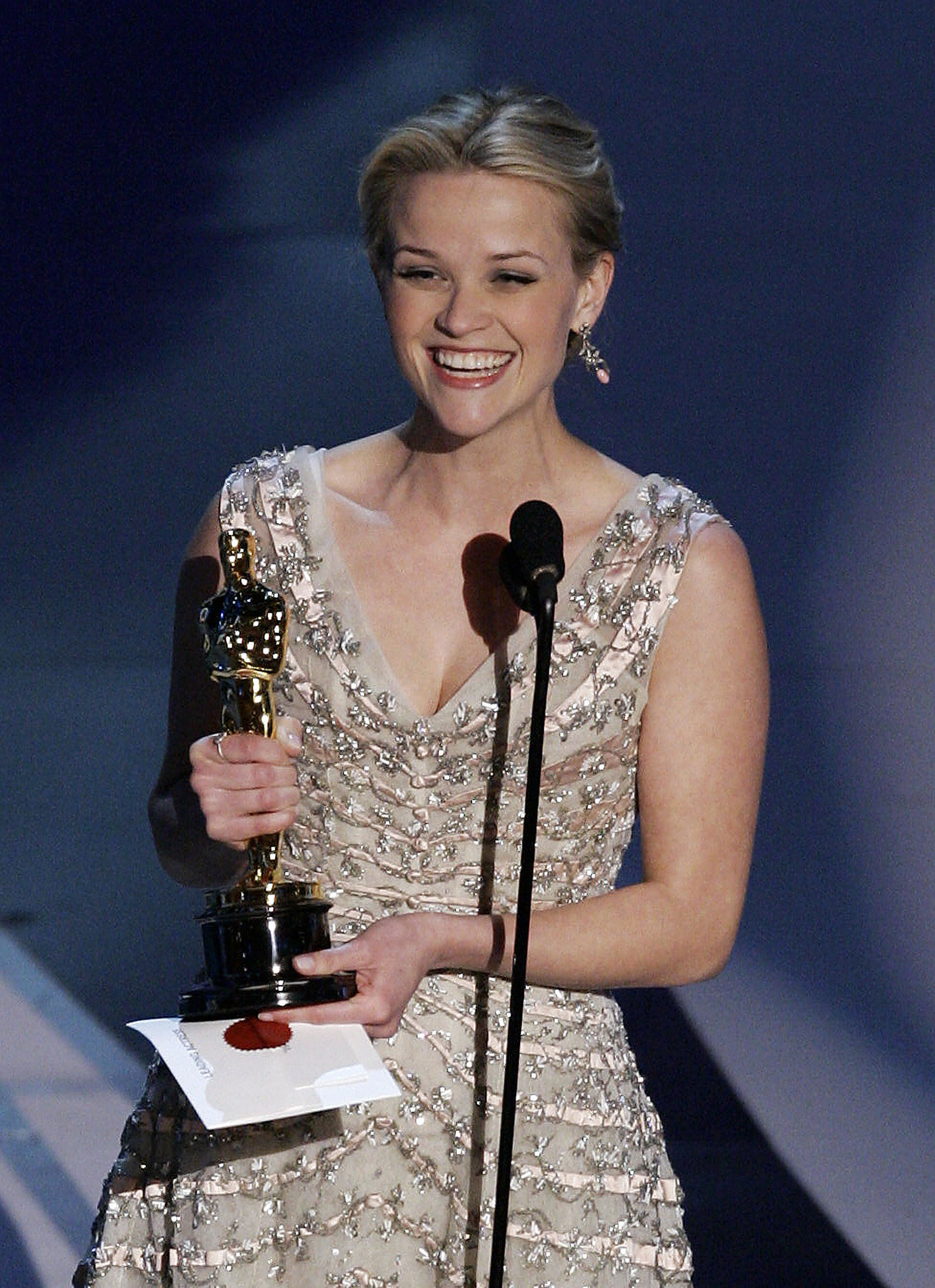 20. In 2018, Reese will reunite with her Friends co-star Jennifer Aniston for a new series focused on female morning show hosts.
21. It took her six months to learn to sing and play instruments for her role as June Carter in Walk the Line.
22. She went on to win an Academy Award for that role in 2006.
23. To prepare for Legally Blonde, she went to the University of Southern California and had dinner with a sorority, then went to Loyola Law School and sat in on some classes.
24. She got to keep most of Elle Woods' clothes from Legally Blonde.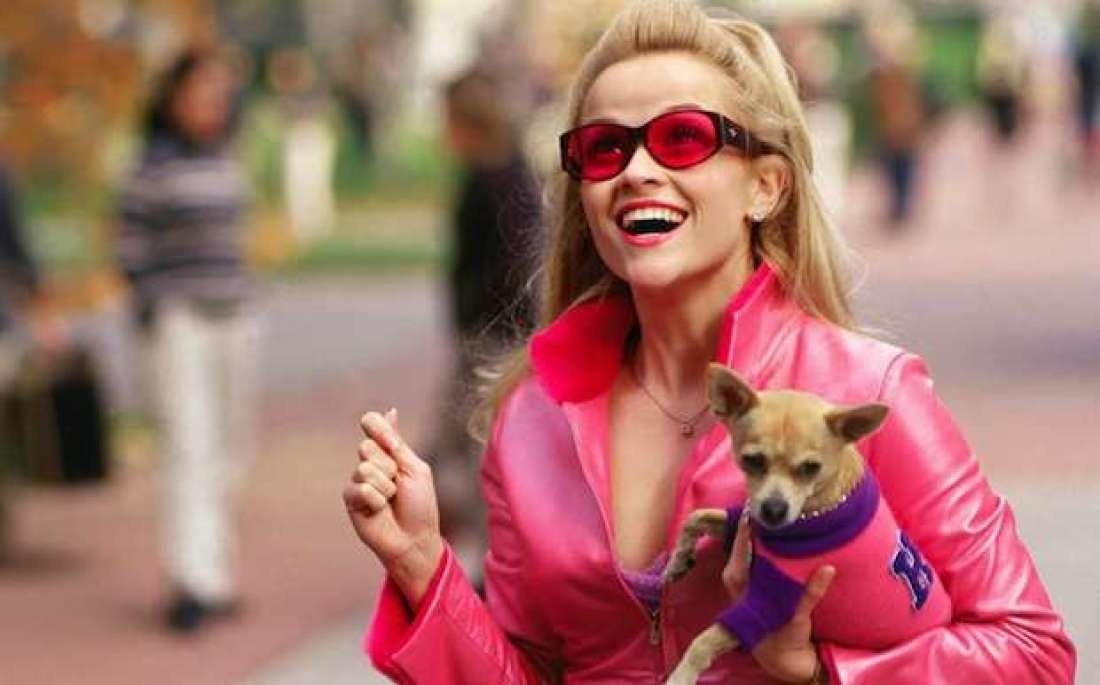 25. She wore no makeup for her role as Cheryl Strayed in Wild.
26. Her favorite TV show is Mad Men. While her favorite movie of all time is Splendor in the Grass.
27. Her fashion icon is C. Z. Guest.
28. One of her distant relatives, John Witherspoon, signed the Declaration of Independence in 1776.