Alright, one of the only shows I've been thinking about for weeks is Bridgerton. I literally have been reading the books because I can't let go of these characters.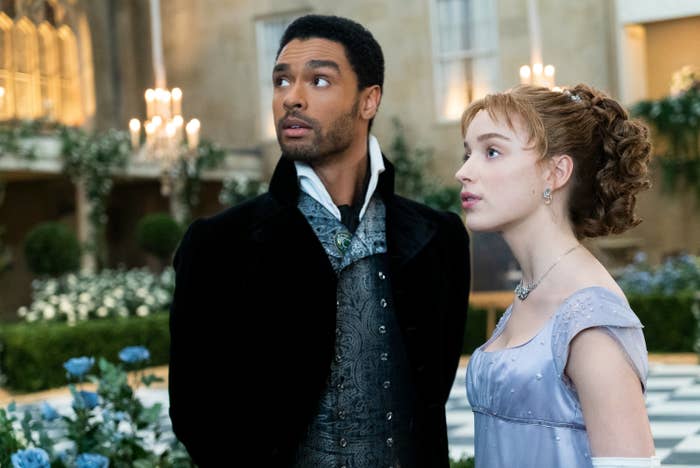 And today, Netflix gave us the exciting news that Bridgerton will officially be coming back for Season 2.
The announcement came in the form of a Lady Whistledown society paper, and I am low-key obsessed with it.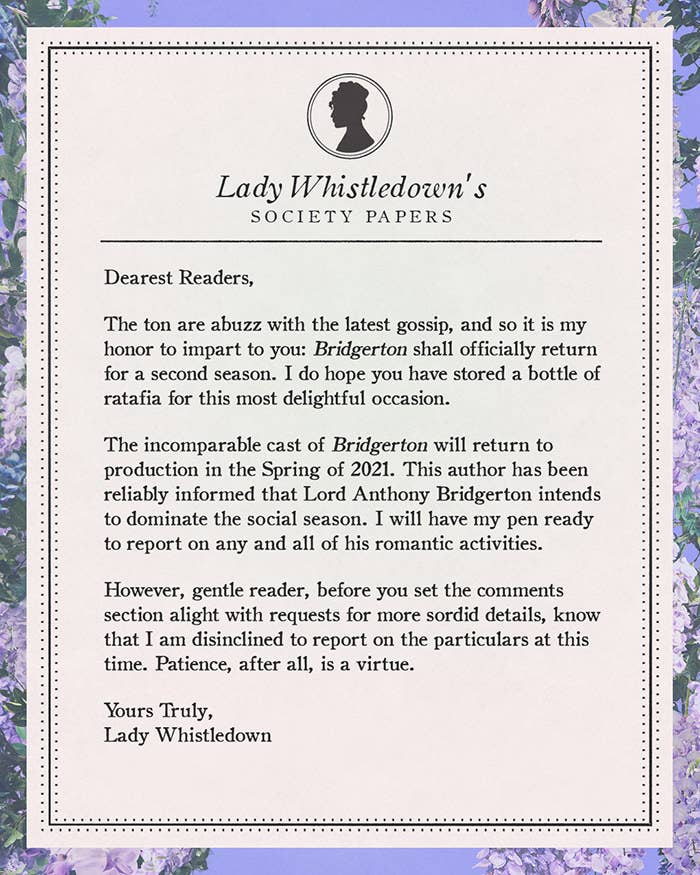 According to Netflix, Season 2 will follow Julia Quinn's second novel in the Bridgerton series, The Viscount Who Loved Me.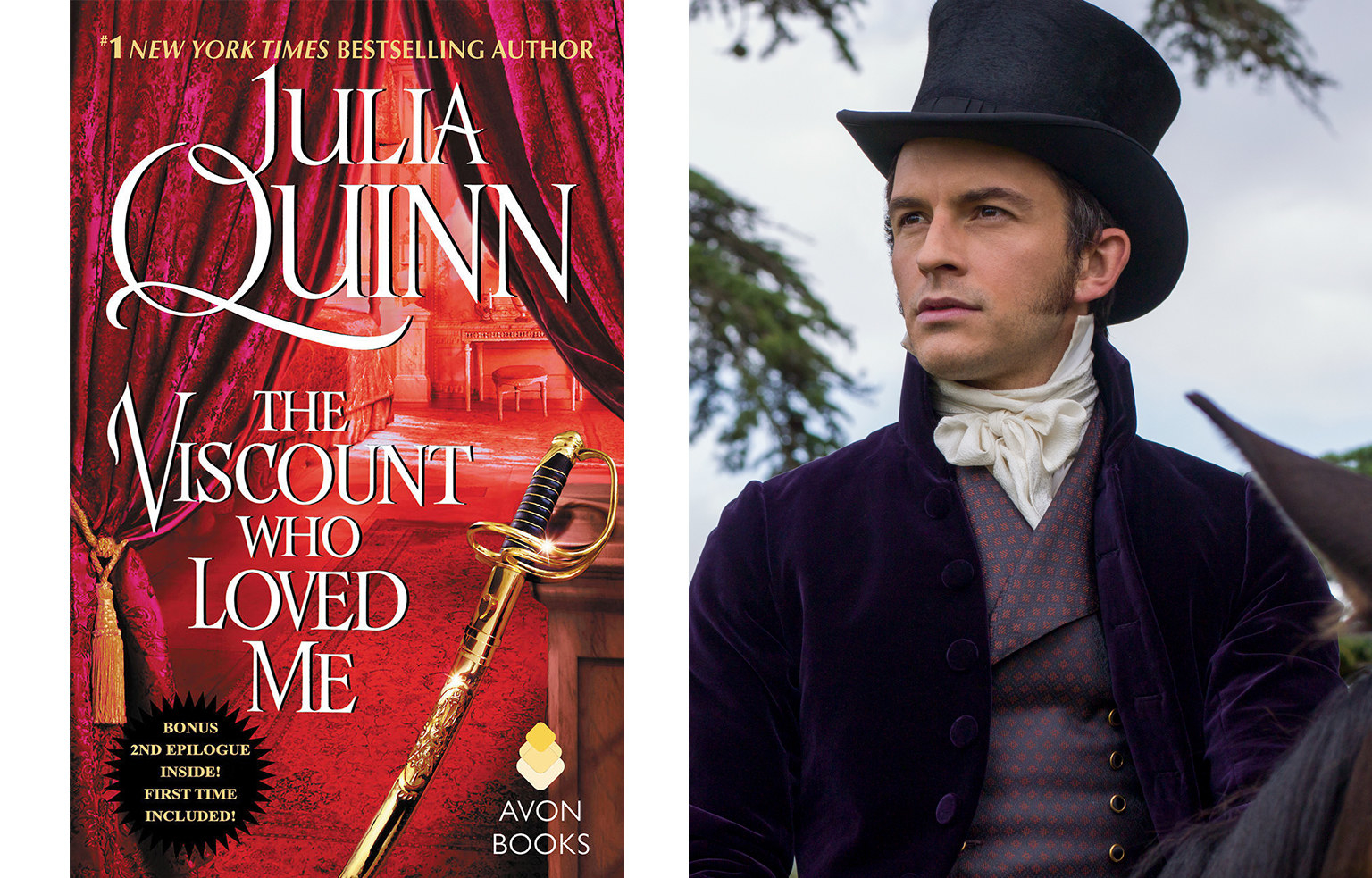 An enemies-to-lovers story, The Viscount Who Loved Me is all about Anthony as he searches for his perfect match.
In the book, Anthony seems to have found someone to spend the rest of his life with, but his future wife's older sister, Kate Sheffield, keeps getting in the way. Kate is determined to protect her sister from Anthony, who she believes has not changed his ways.
Basically, if you fell in love with Jonathan Bailey's Anthony in Season 1, get ready for even more of him in this upcoming season.
As mentioned in Lady Whistledown's letter, Netflix also confirmed that Bridgerton Season 2 is set to begin production in spring 2021.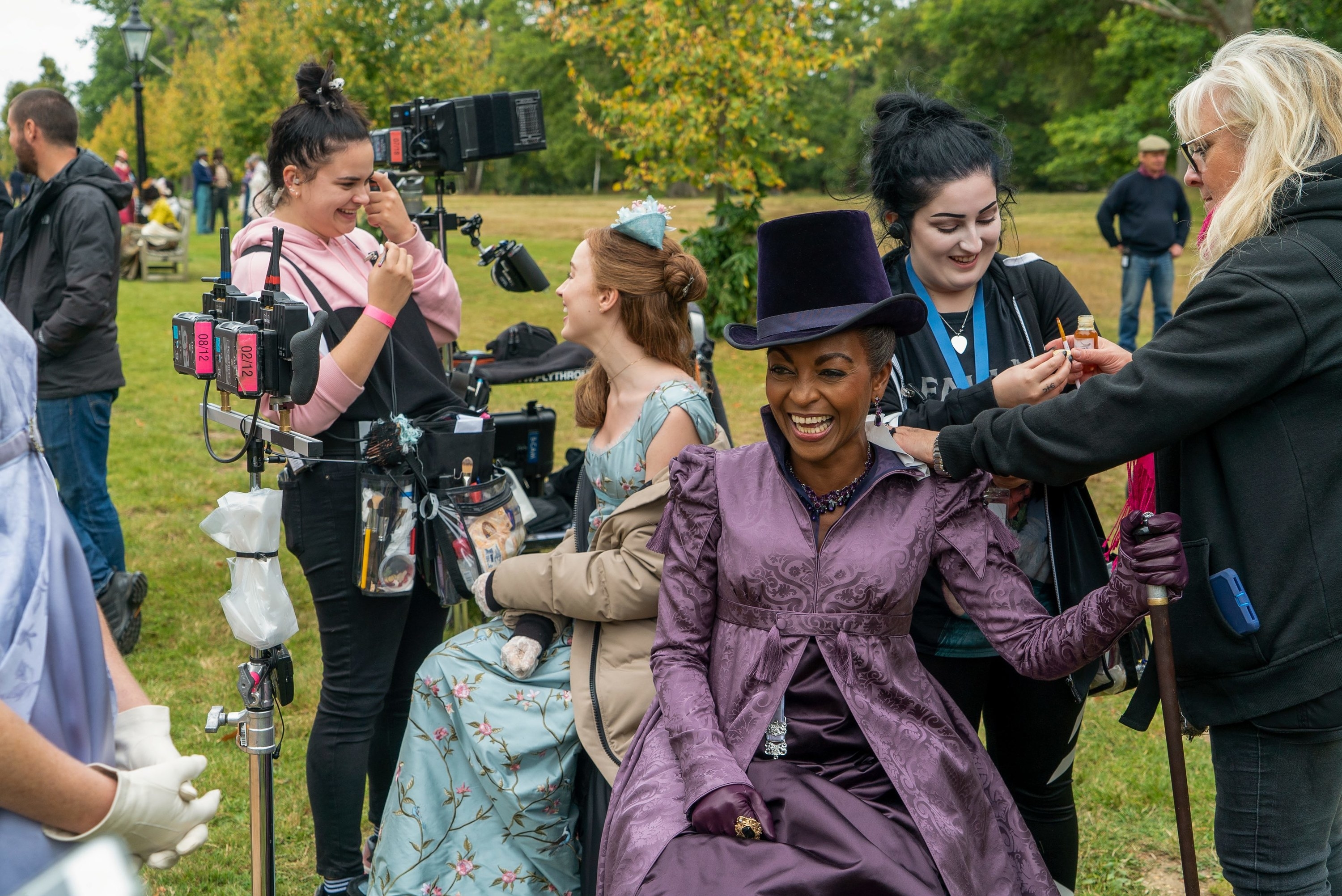 The announcement also hints that the Season 1 cast will be returning, so here's hoping we continue to see a lot of Daphne and Simon.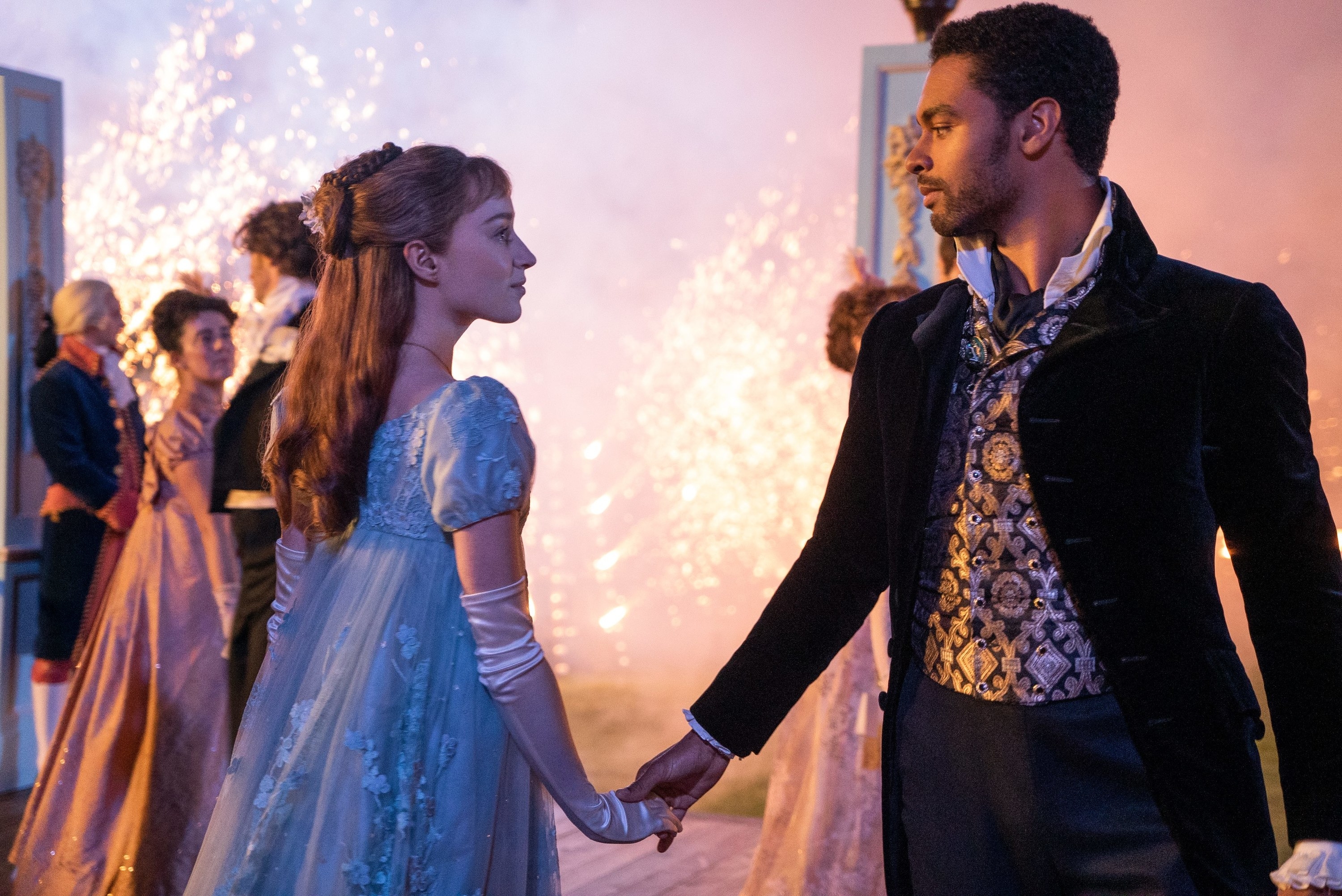 Also, as production gets started, I'd be on the lookout for the casting of Kate Sheffield, who will play a huge role in Season 2 if we're following what happens in the books.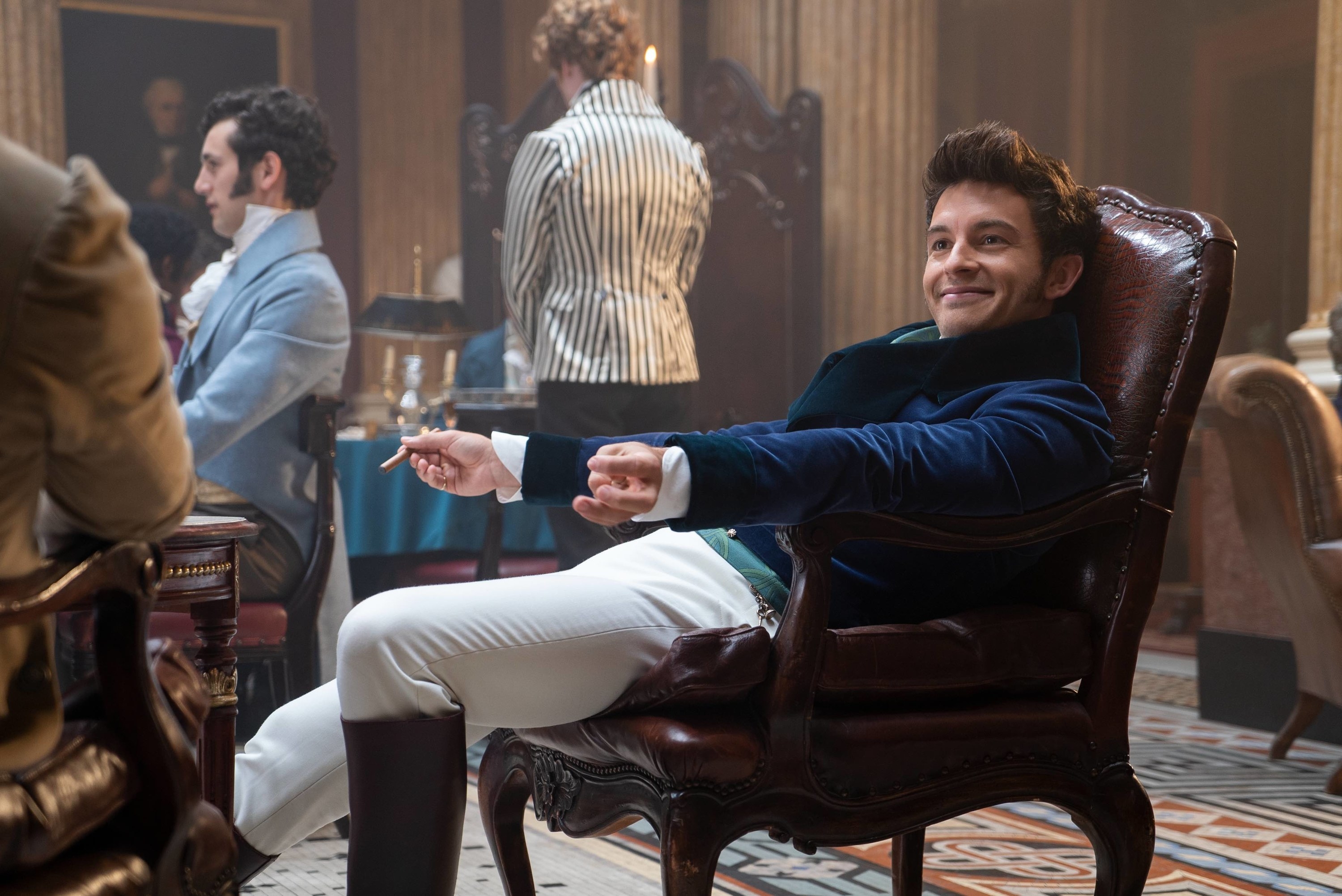 Basically, while we'll have to wait a little while for Season 2, there's hope, dear reader, that it will arrive sooner rather than later.