We recently asked the BuzzFeed Community to tell us which TV characters had the best coming-out moments and why. Here are some of the best responses:
Warning: There are obviously massive spoilers ahead!
1.
First, on Brooklyn Nine-Nine, when Rosa came out to her parents during dinner after they thought she was dating Jake.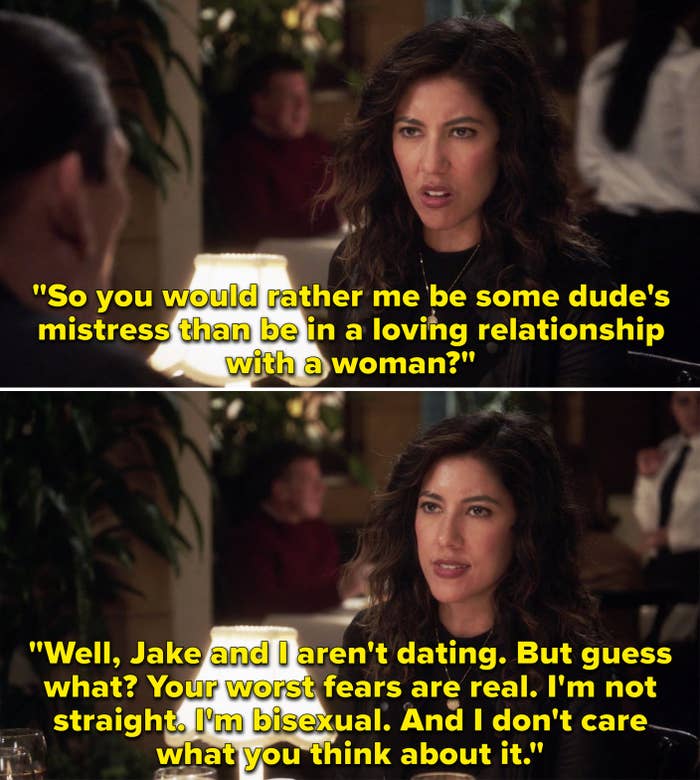 3.
On Sex Education, when Eric felt more comfortable with himself and told his dad that he's proud of who he is.
6.
On Lucifer, when Maze sang "Wonderwall" to Eve at Lux.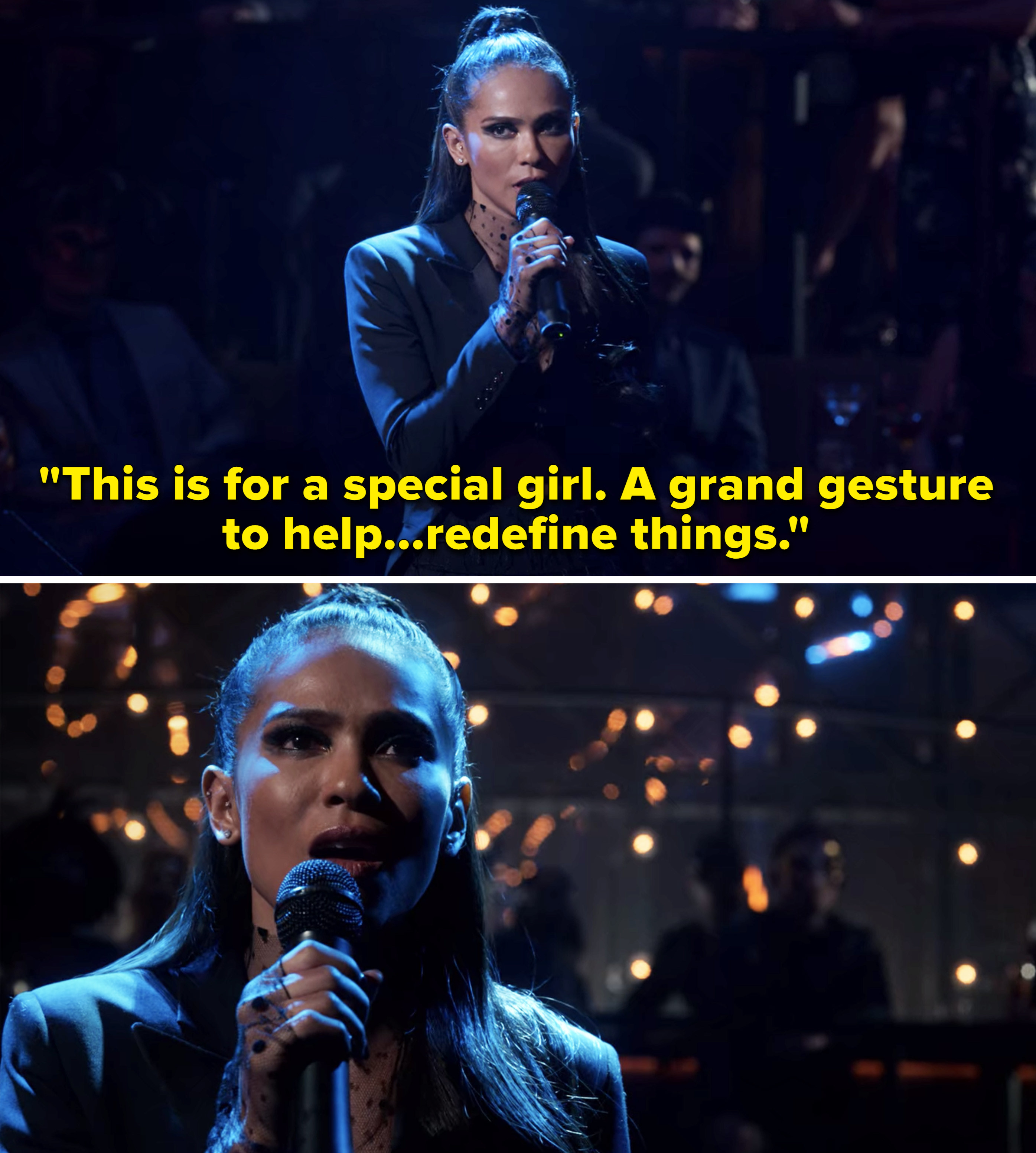 7.
On Dawson's Creek, when Jack emotionally told his dad he's gay after he was forced to read his poem at school.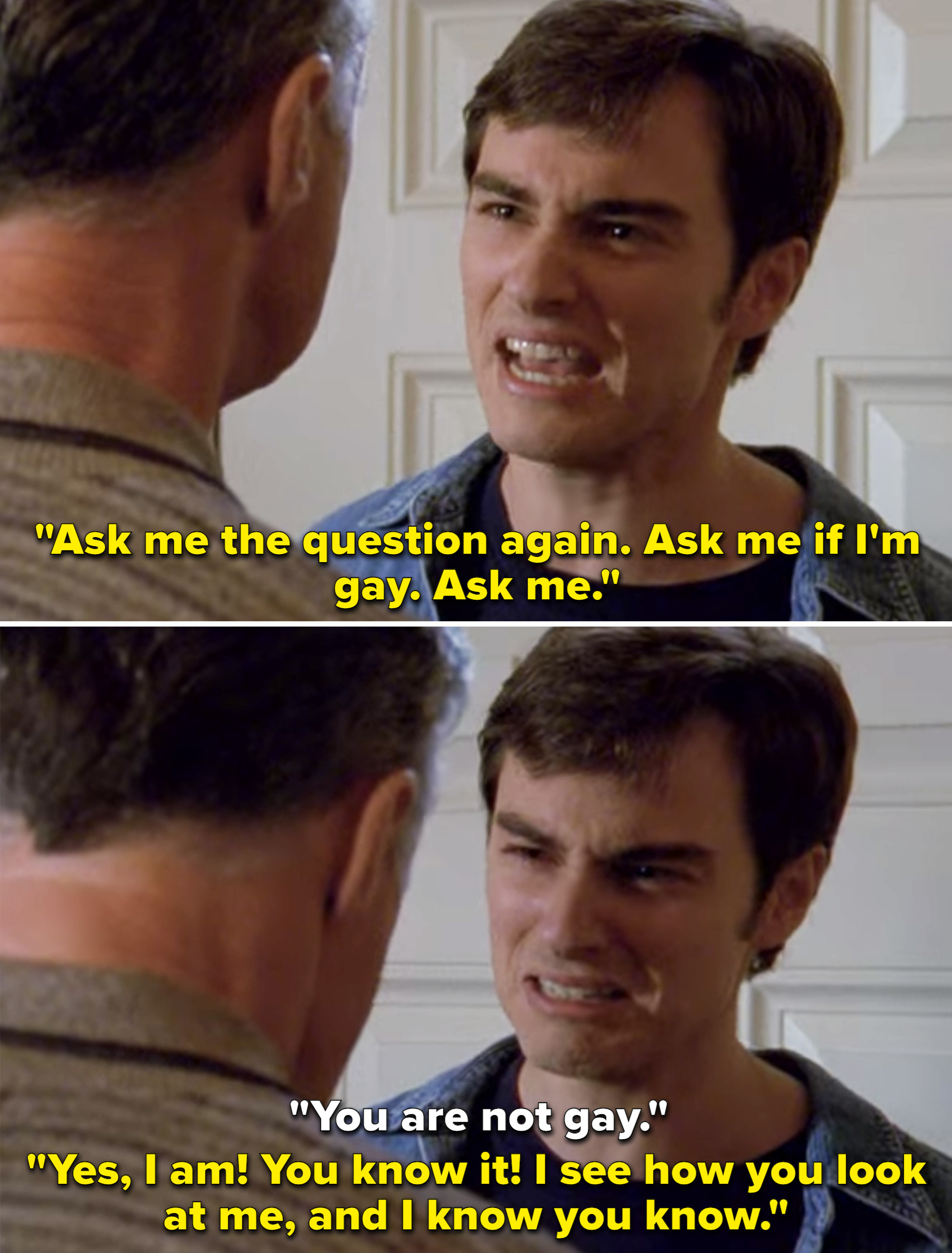 8.
On Teenage Bounty Hunters, when Sterling realized that she ~really~ liked April.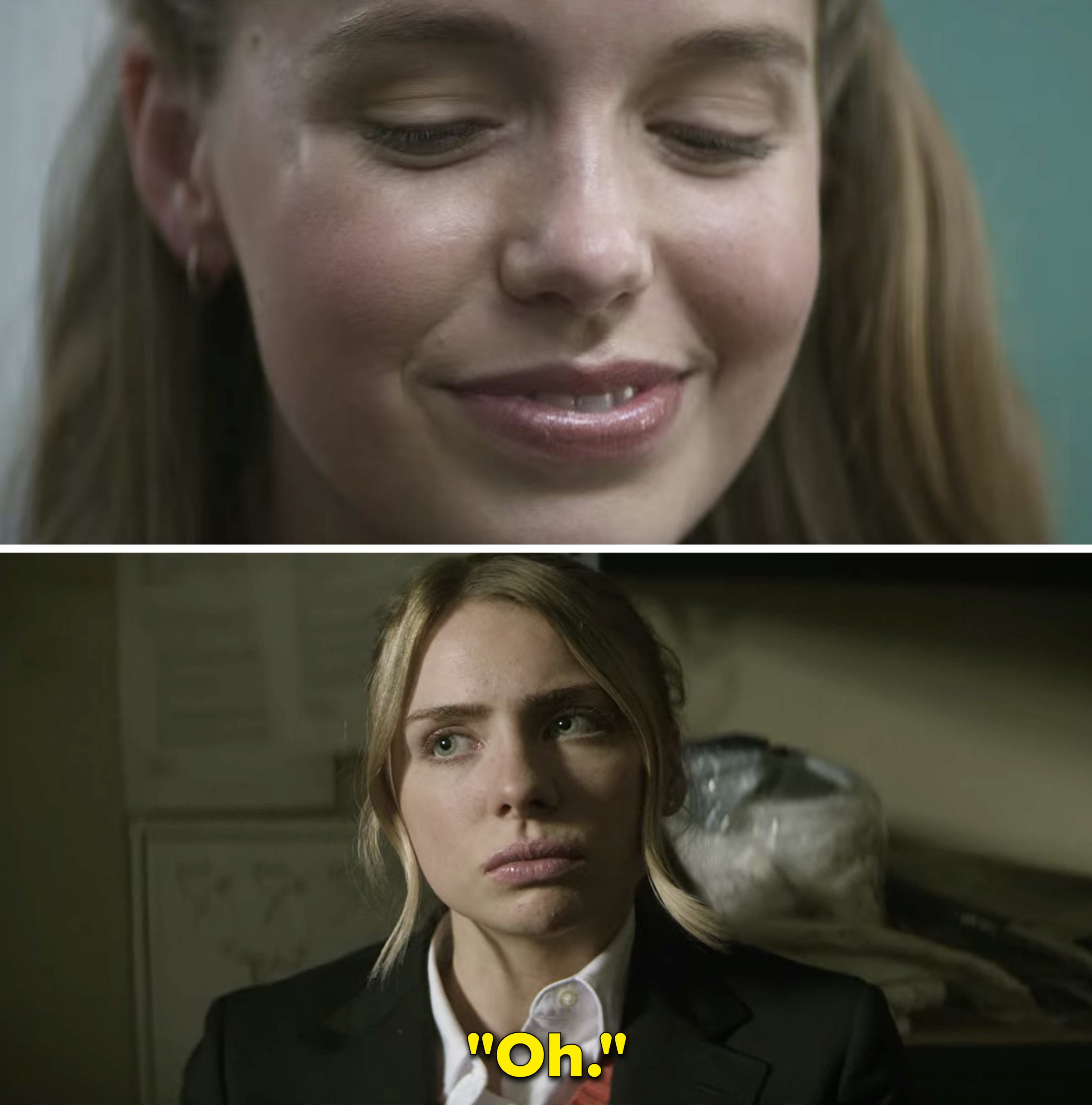 9.
On Glee, when Santana heartbreakingly told her grandmother how much she liked Brittany.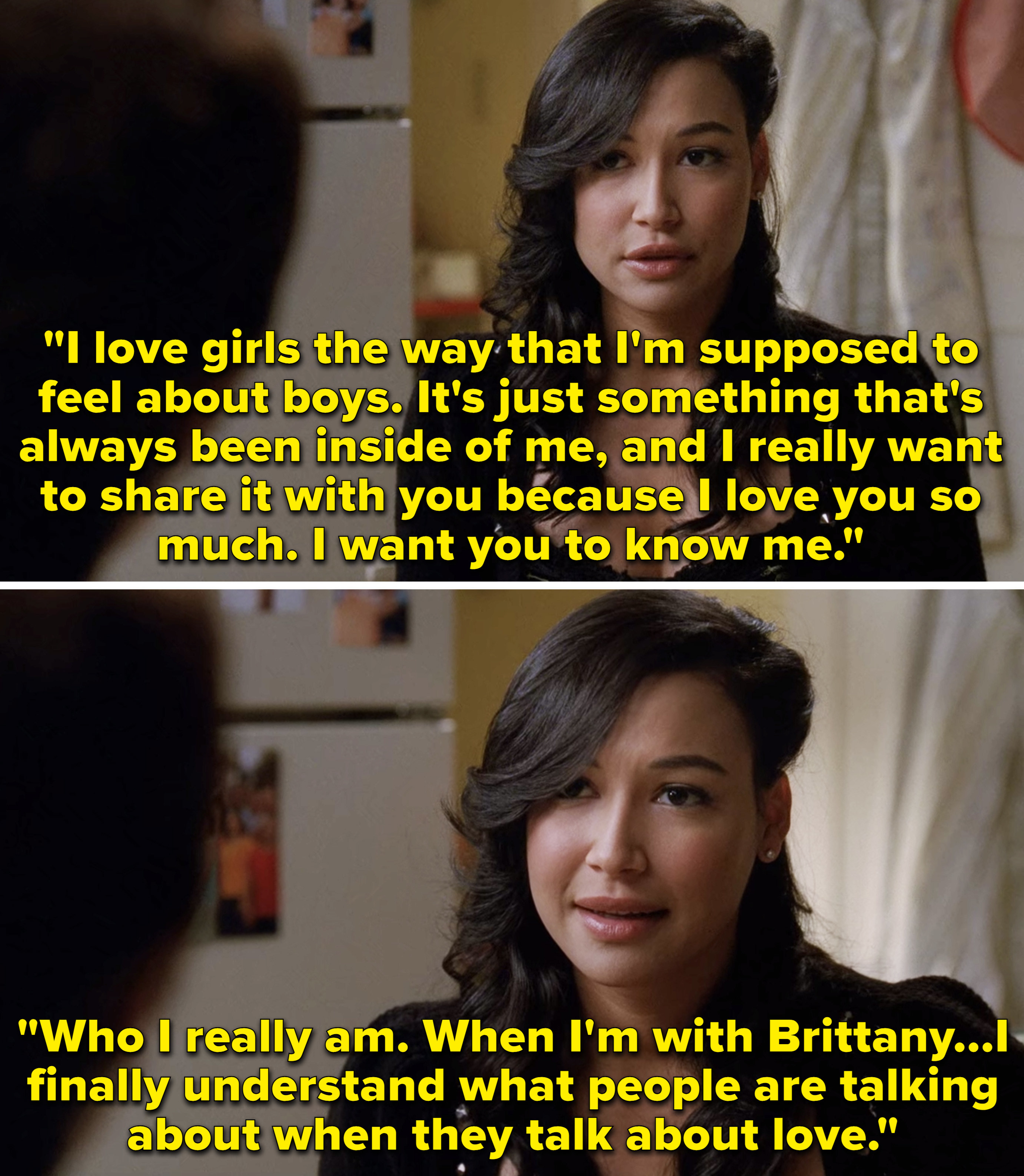 10.
And on Glee, when Kurt came out to his dad and his dad revealed that he always knew.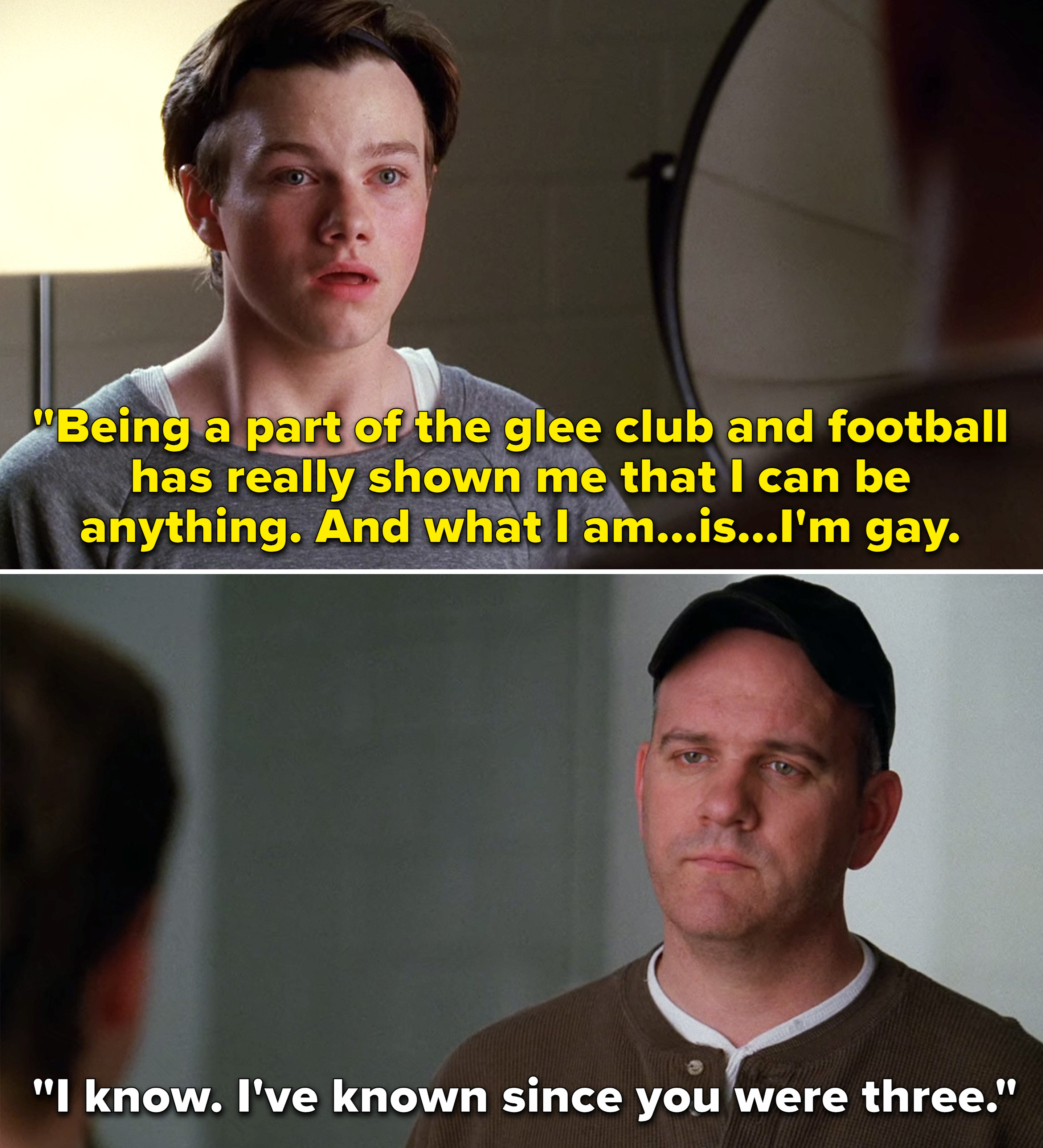 11.
On Schitt's Creek, when David explained his pansexuality to Stevie with an amazing wine metaphor.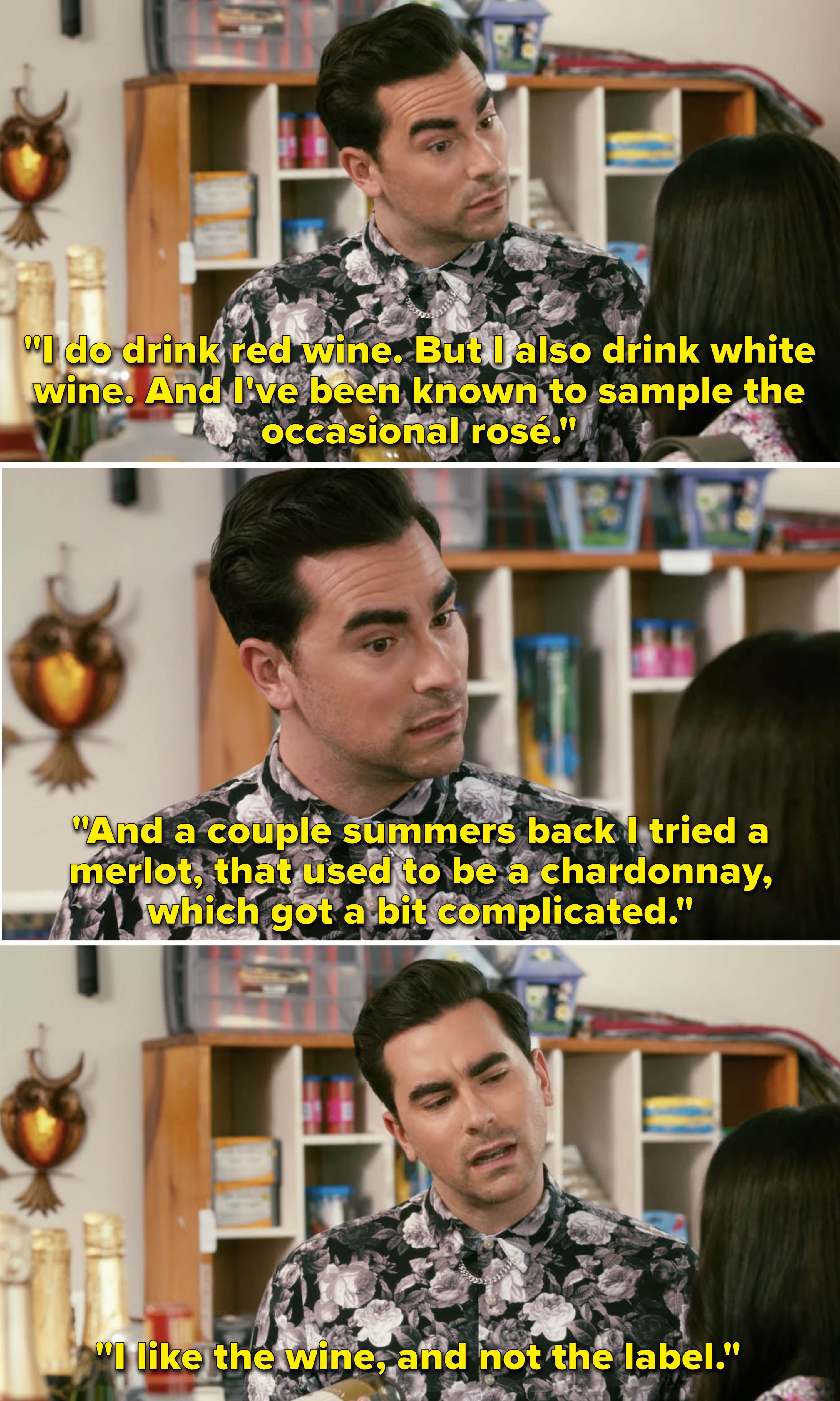 12.
On Wynonna Earp, when Waverly simply asked Wynonna if girls like scars too.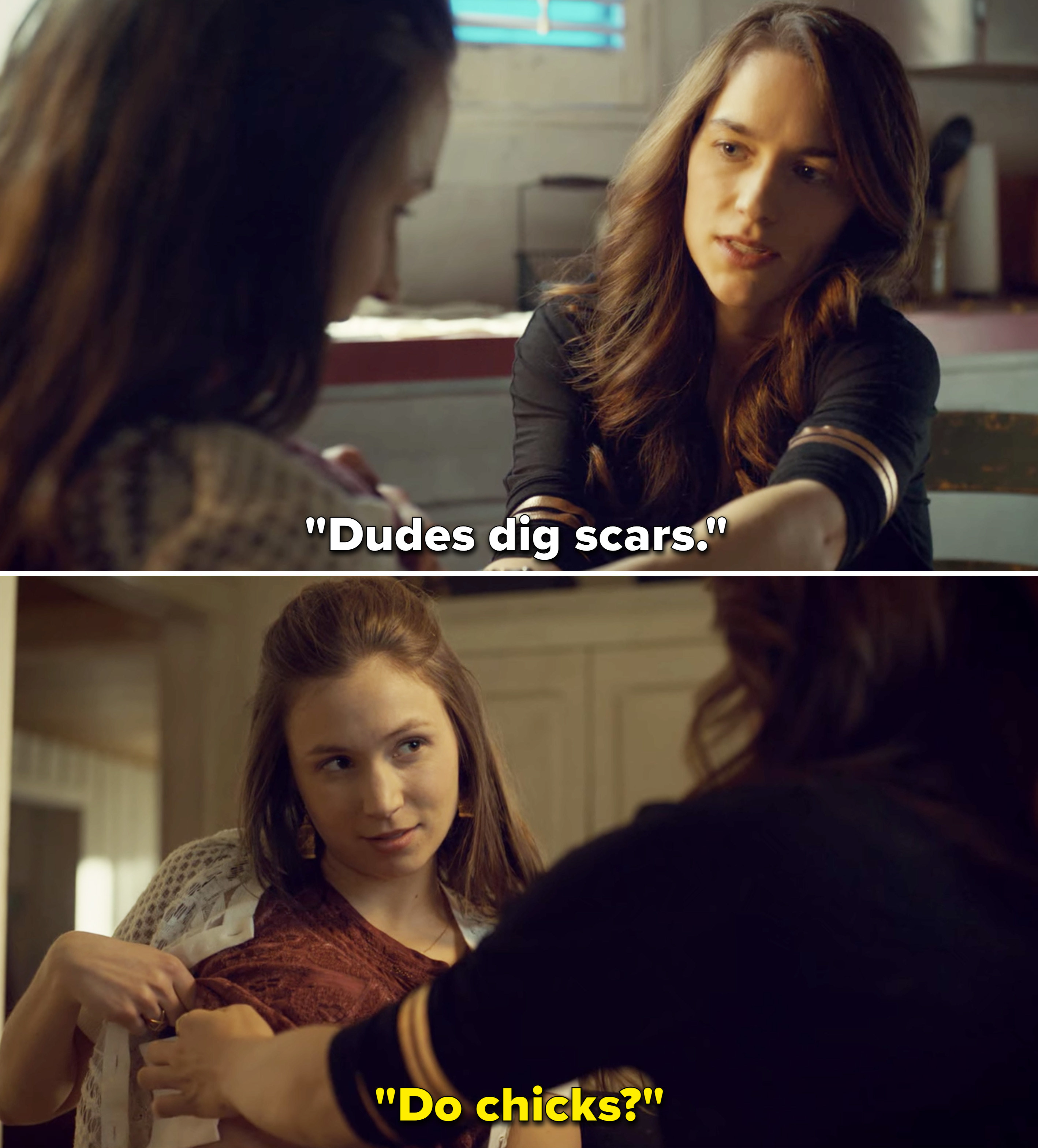 13.
On Buffy the Vampire Slayer, when Willow confided in Buffy that she liked Tara.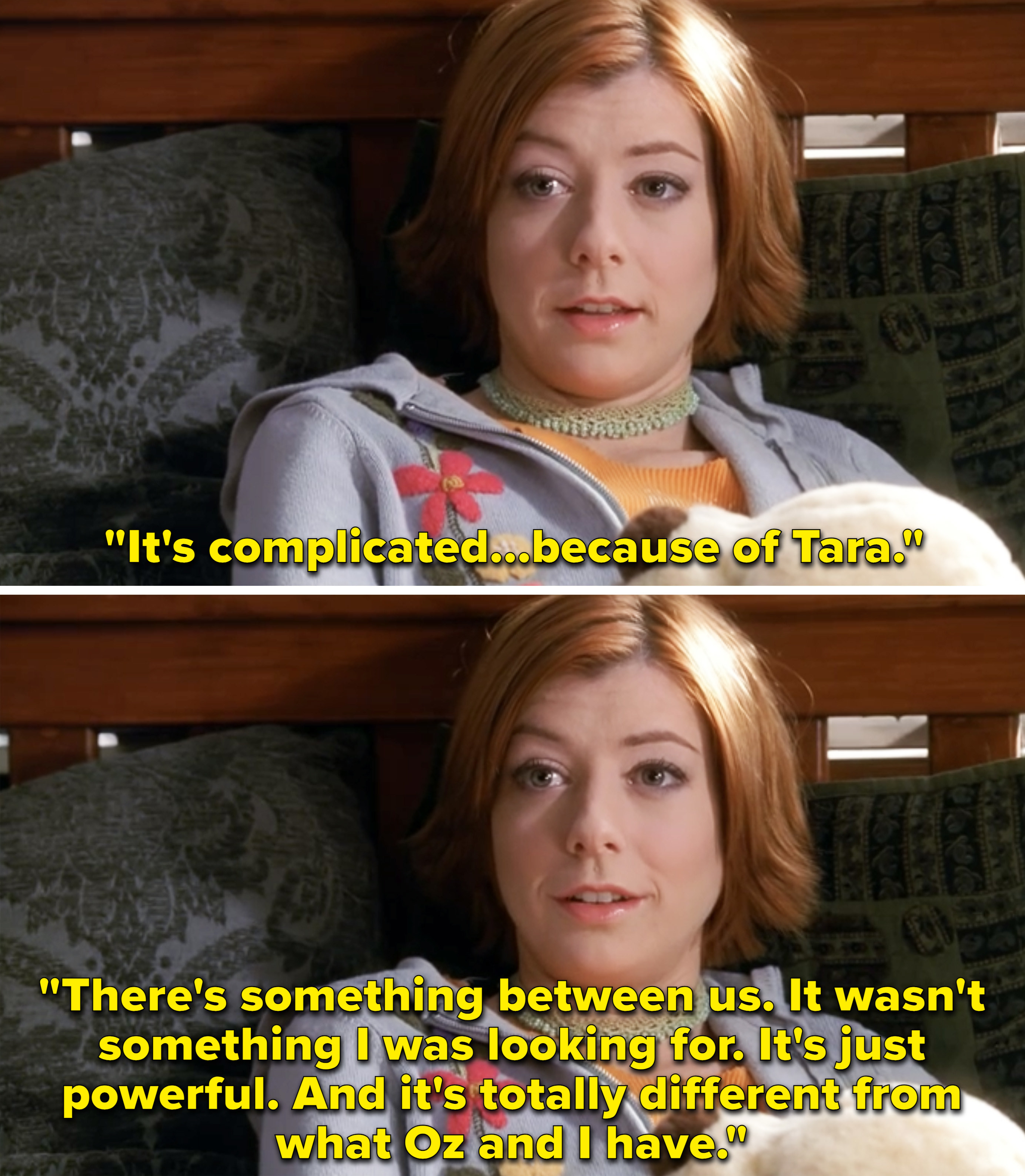 14.
On Batwoman, when Sophie came out to her mother, who heartbreakingly didn't approve.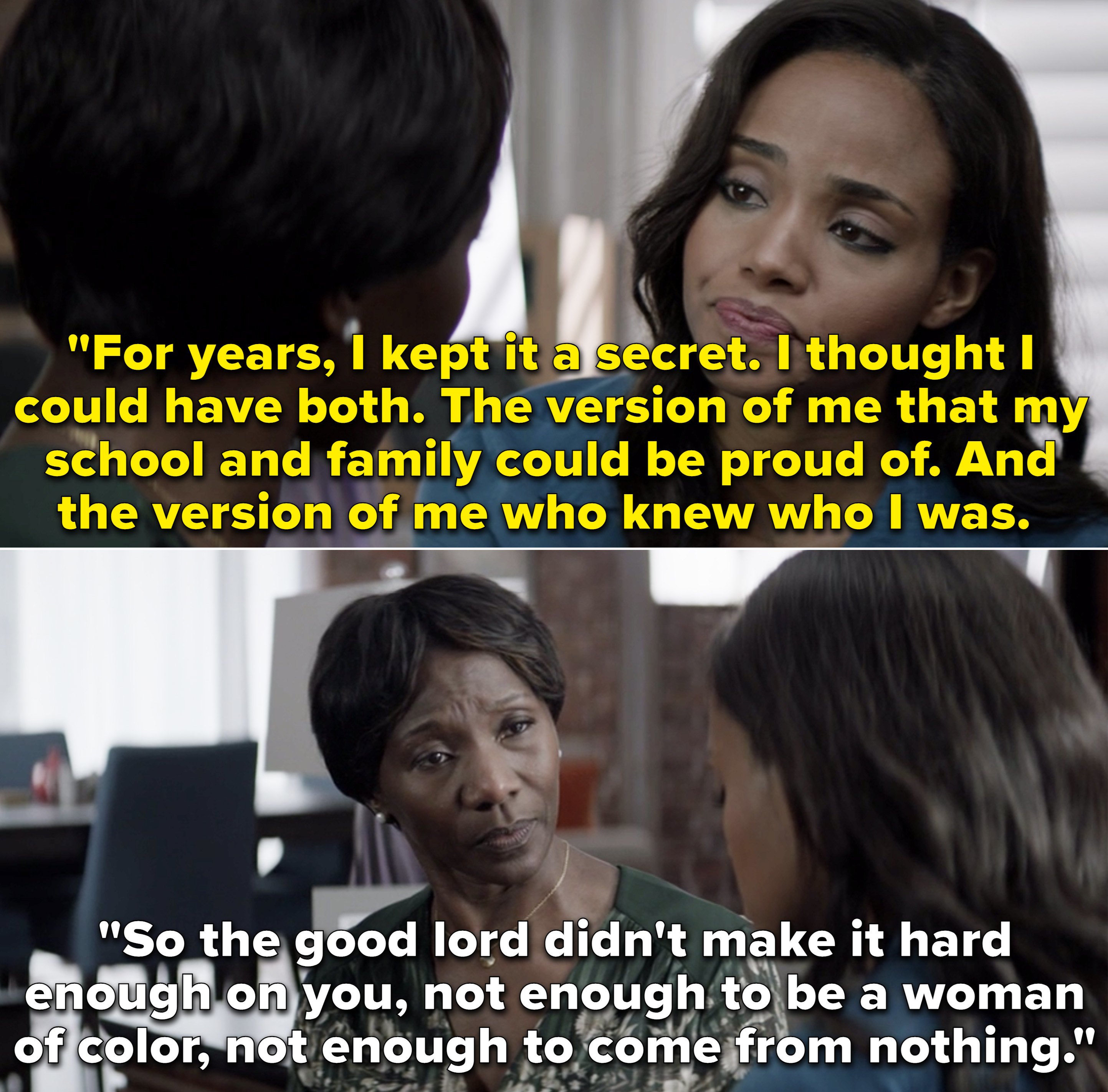 15.
On BoJack Horseman, when Todd revealed to BoJack that he's asexual.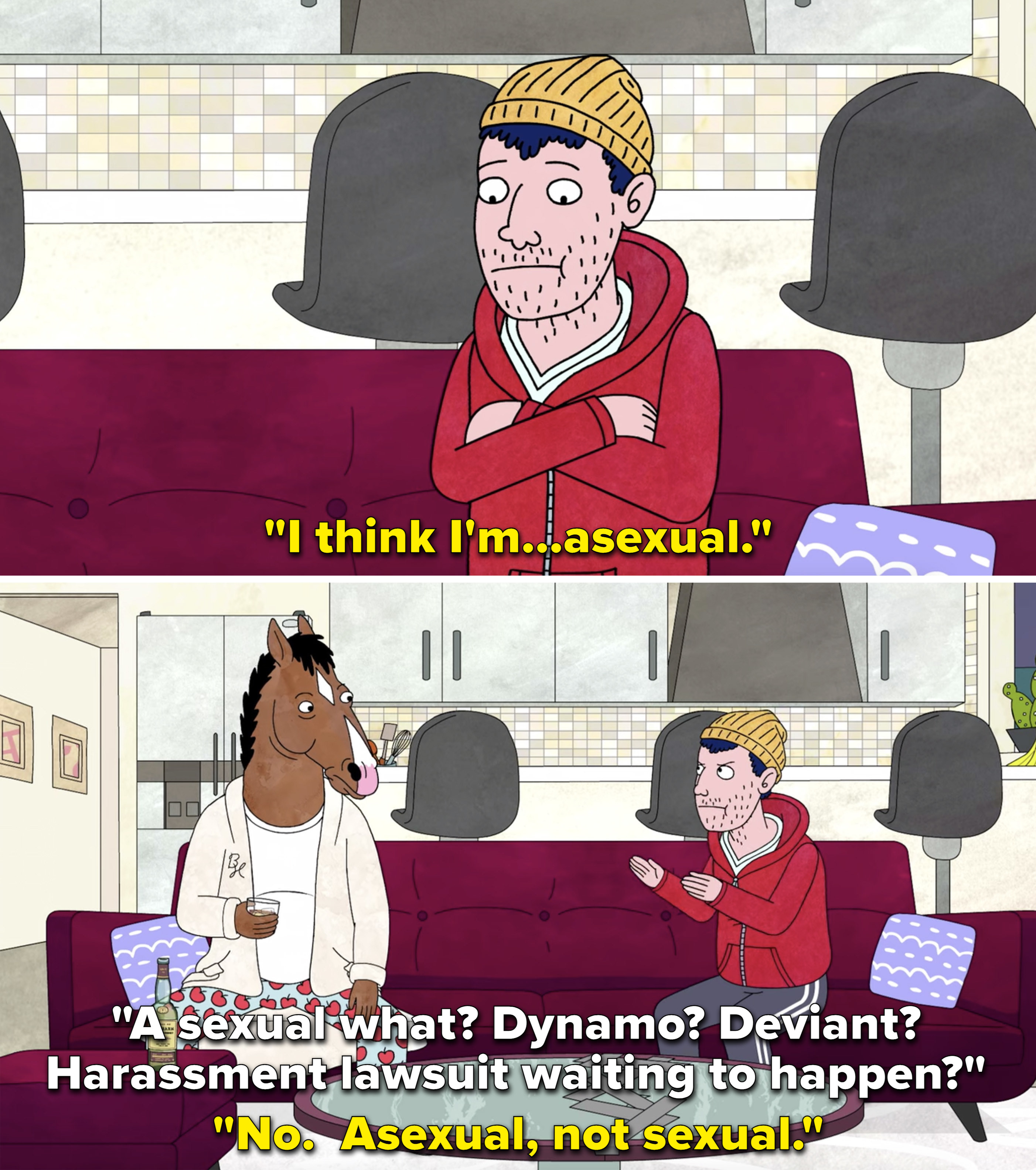 16.
On Station 19, when Maya went and told her parents that she's bisexual right before marrying Carina.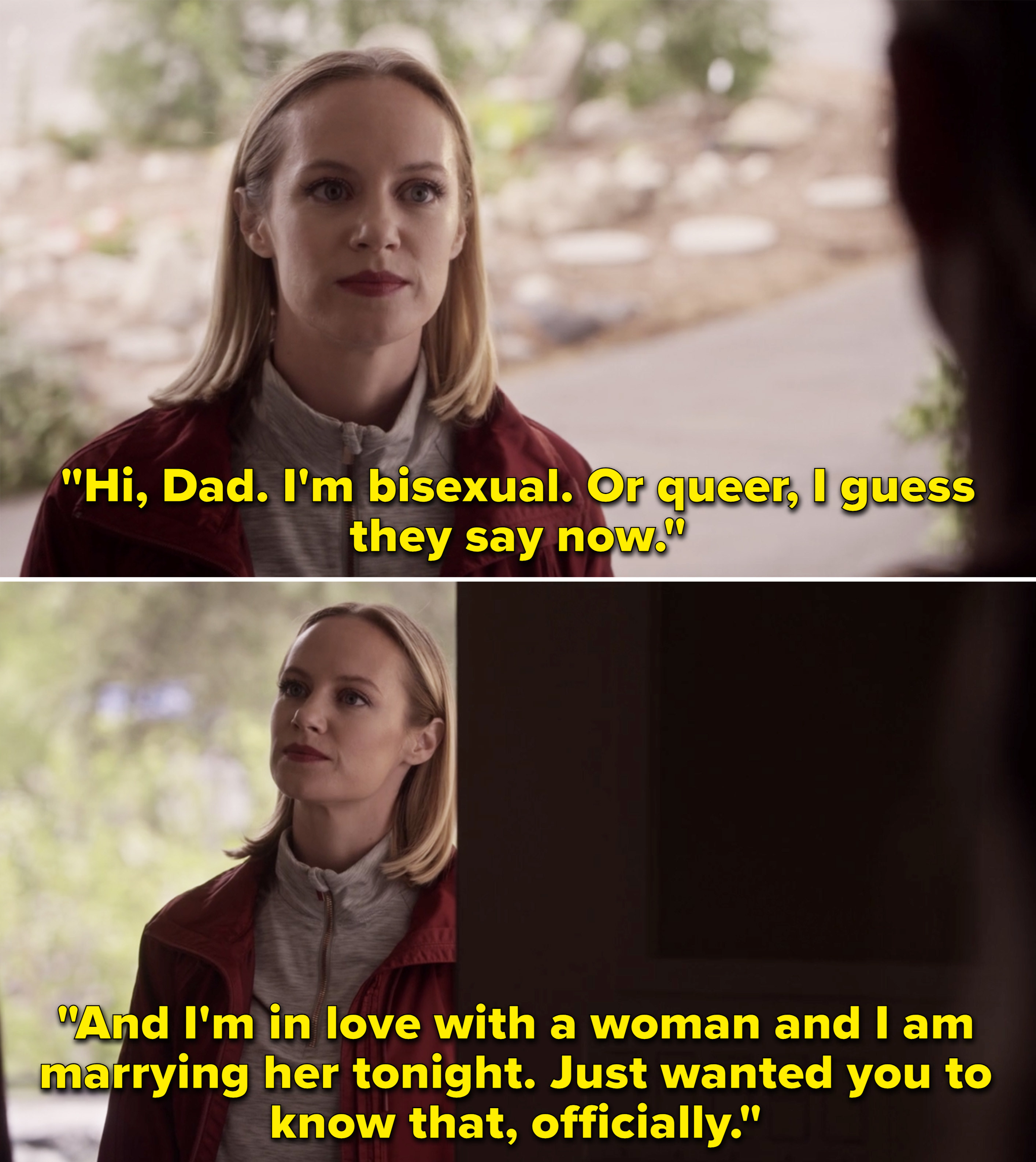 17.
On Anne With an E, when Cole admitted to Aunt Jo that he's like her and Gertrude.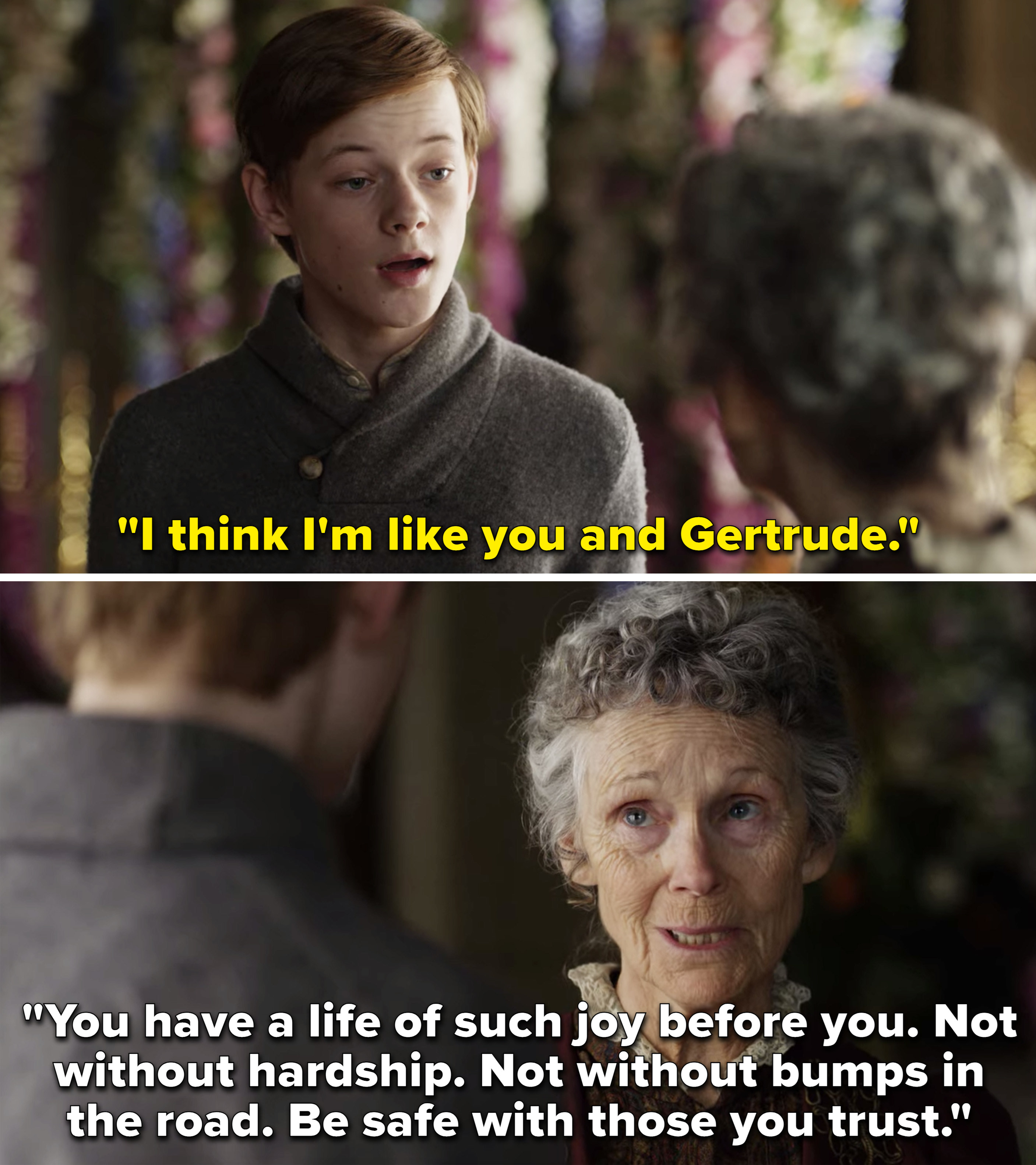 18.
On Degrassi, when Marco heartbreakingly came out to Spinner after going on a date with Hazel.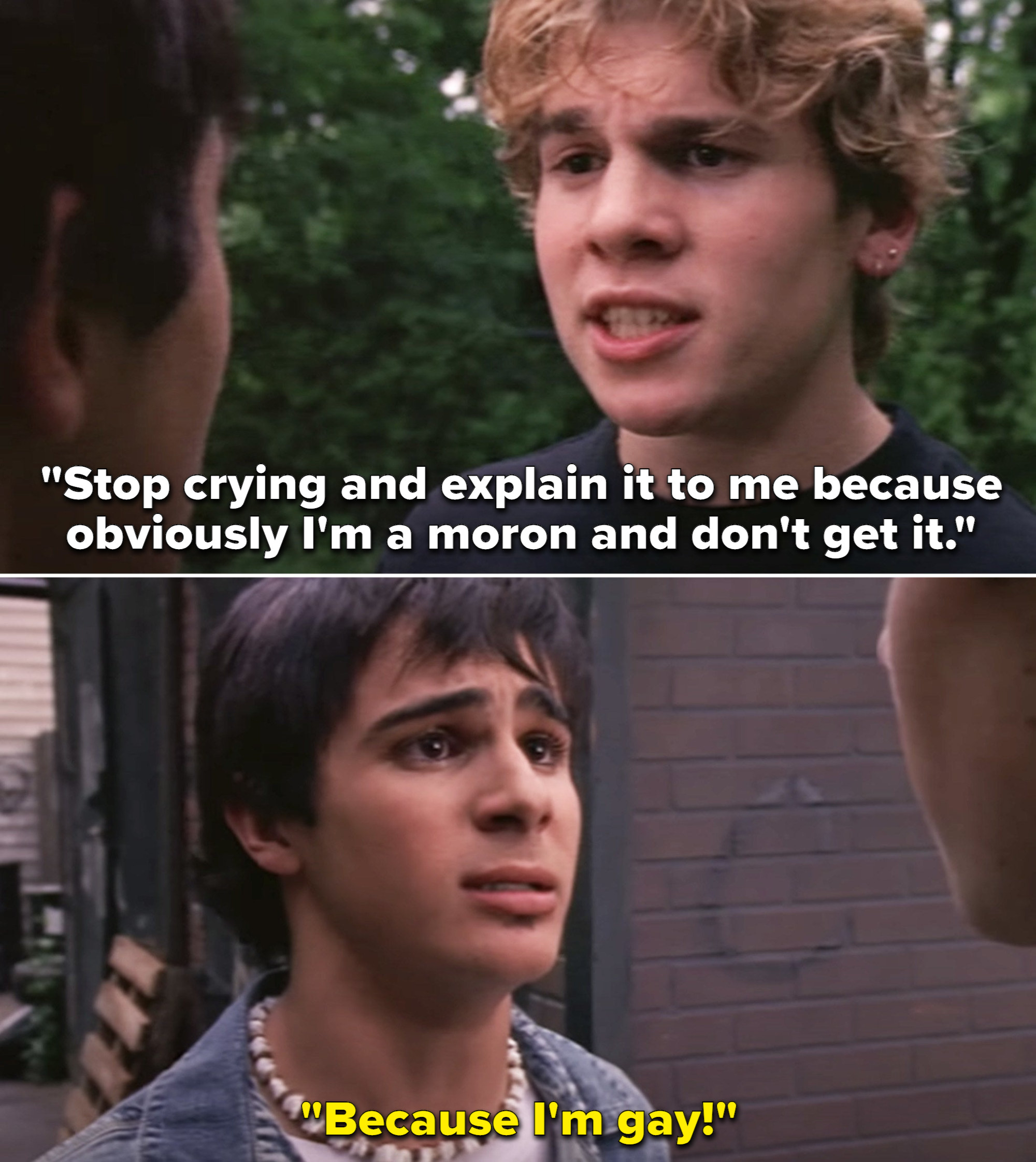 19.
On Derry Girls, when Clare confided in Erin that she was the one who wrote the essay about being a lesbian.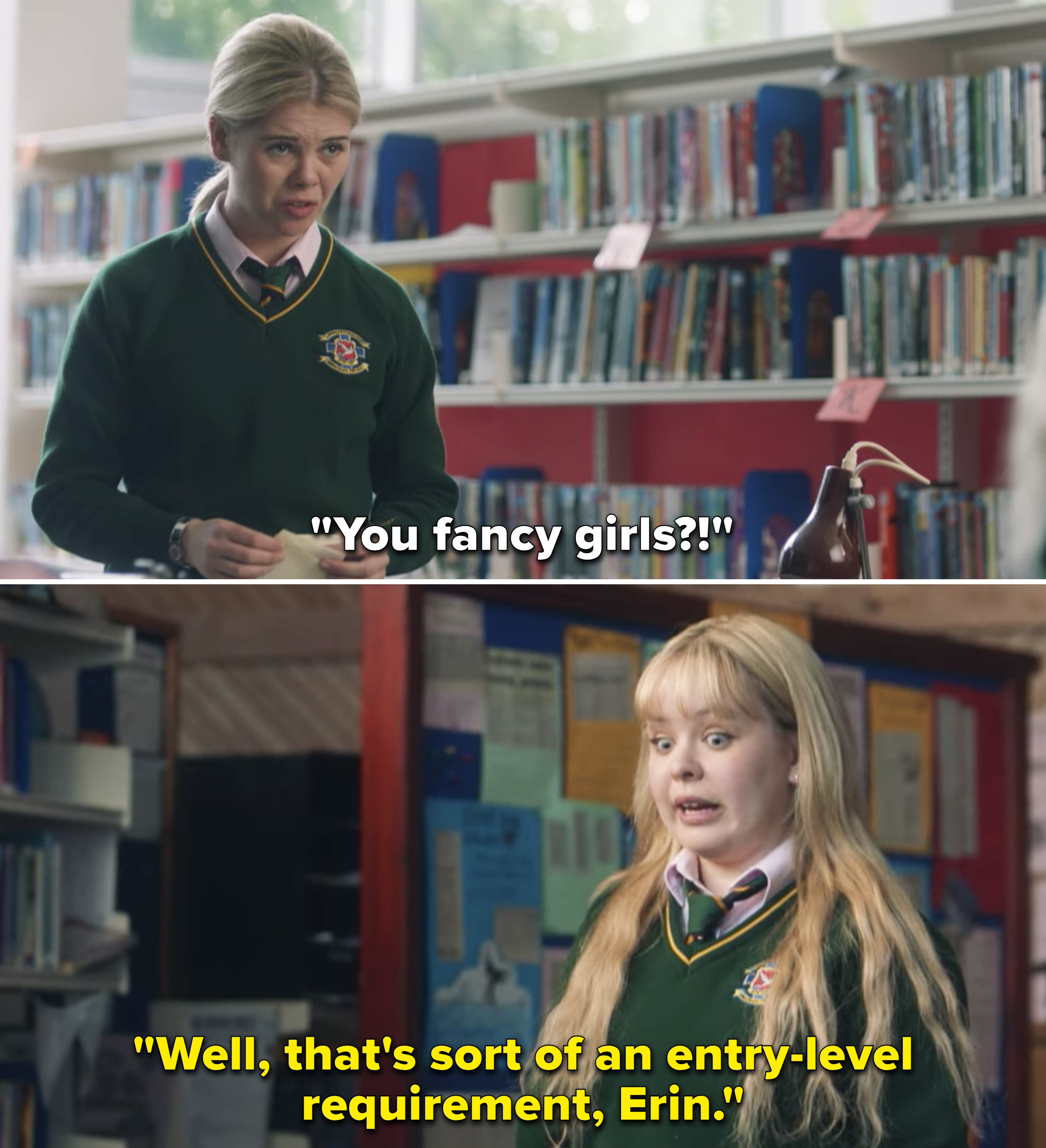 20.
On This Is Us, when Tess told Randall and Beth that she "might like girls, not boys."
22.
On Love, Victor, when Victor opened up to Felix about liking guys.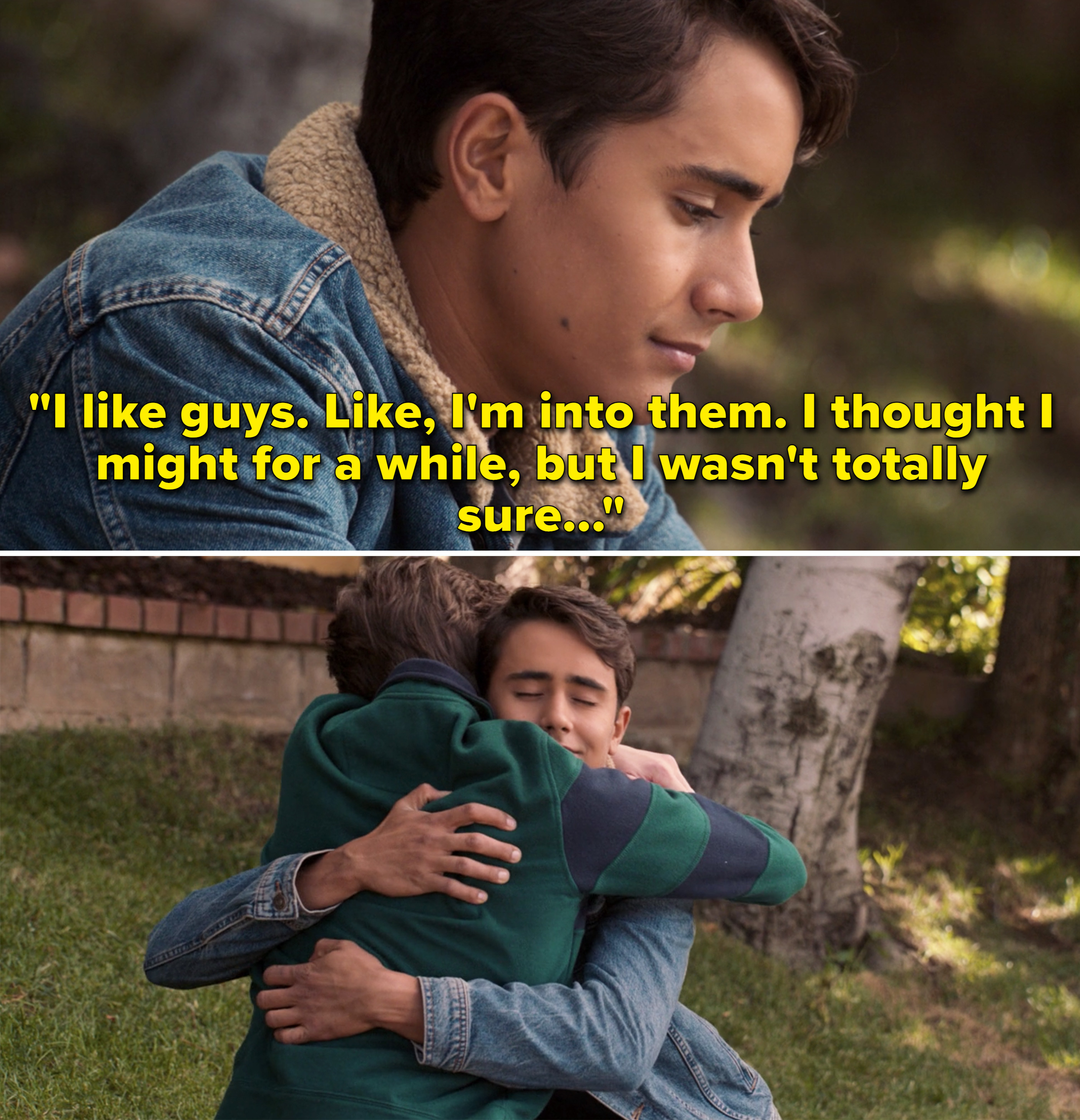 23.
On The Haunting of Hill House, when Steve and Nell caught Theo after she slept with one of Nell's bridesmaids.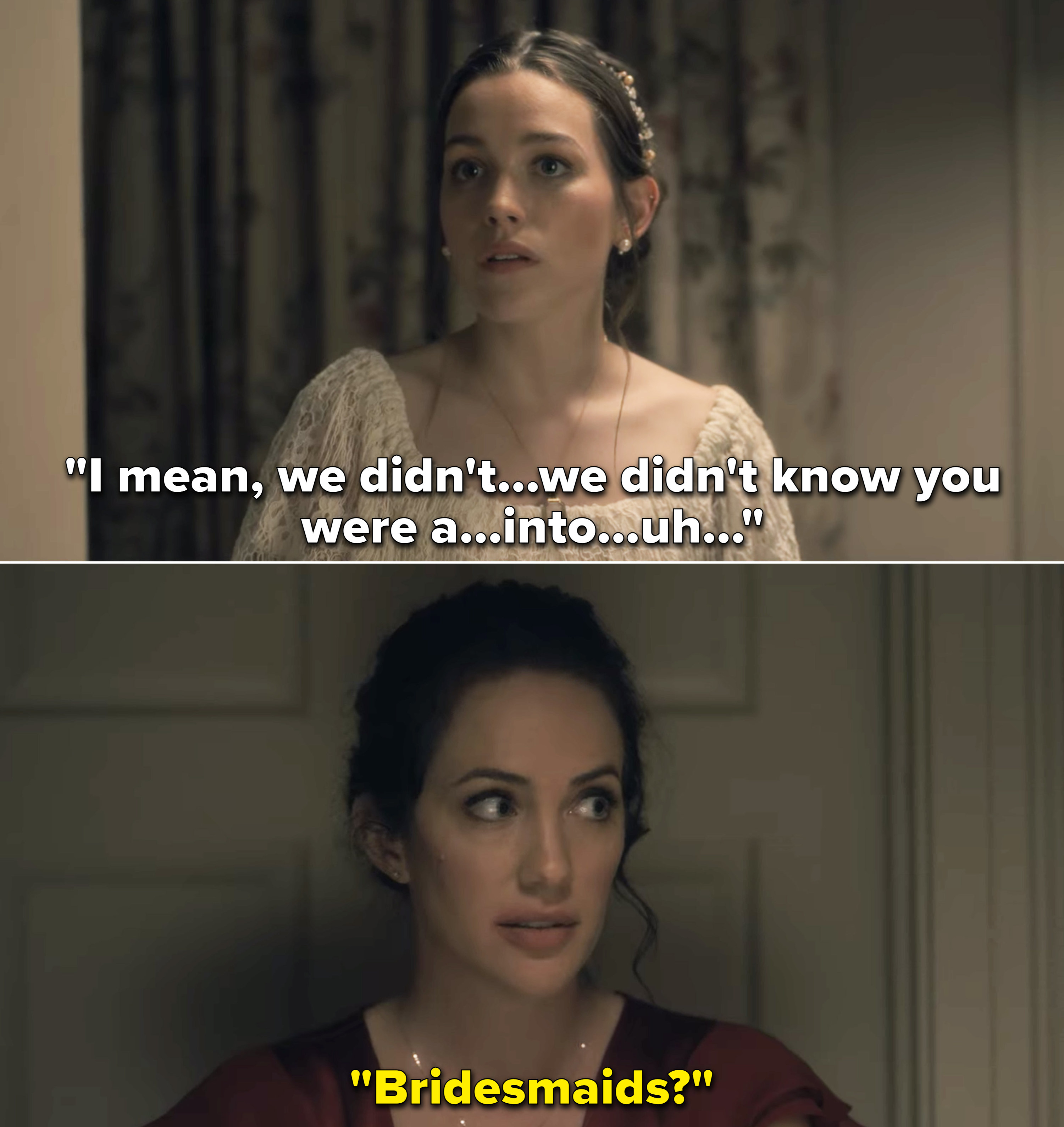 24.
On One Day at a Time, when Elena told Penelope that she felt more when she saw Kristen Stewart than when she kissed a boy.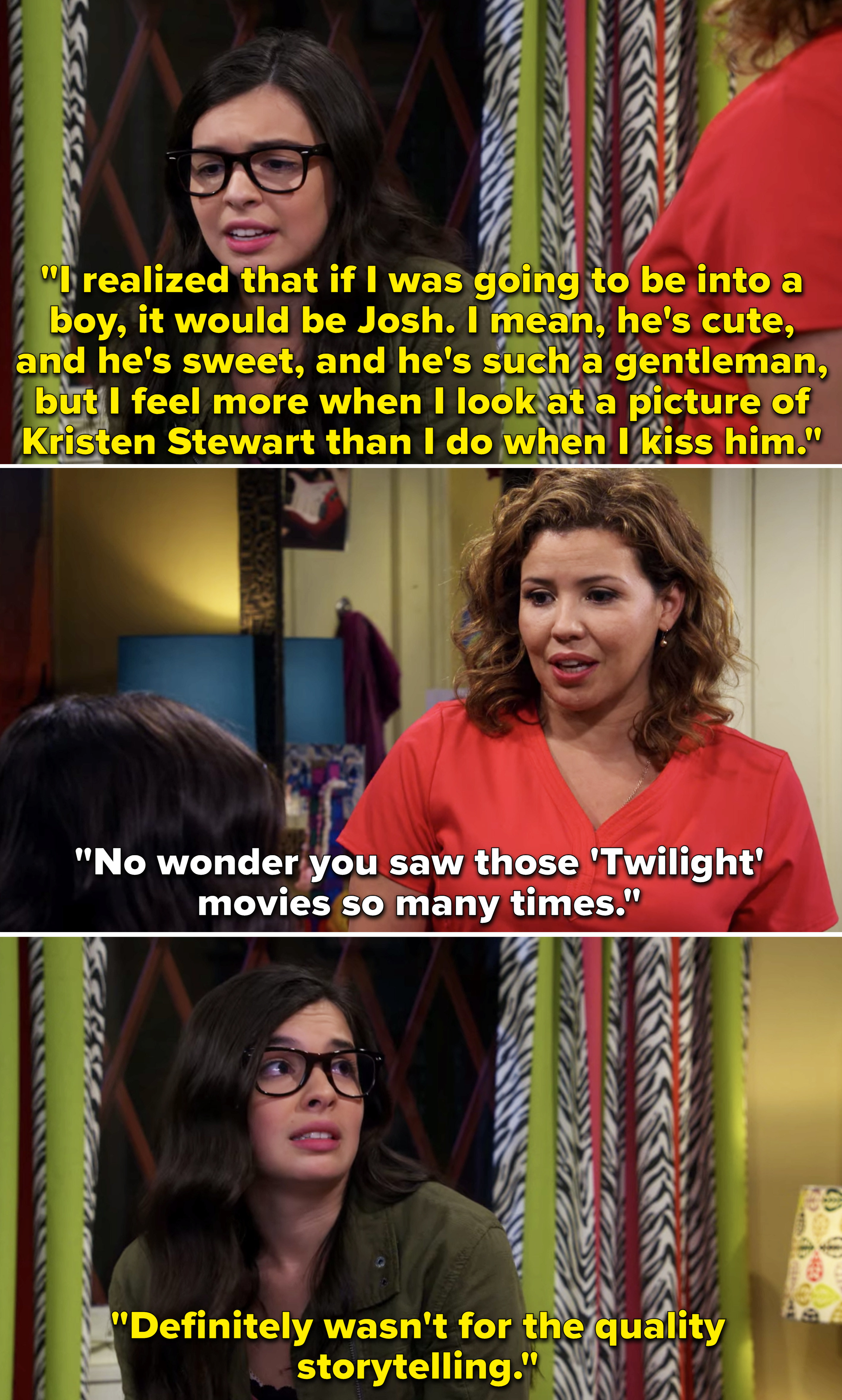 25.
On The Fosters, when Jude finally said the words "I'm gay" to Connor during the LGBTQ prom.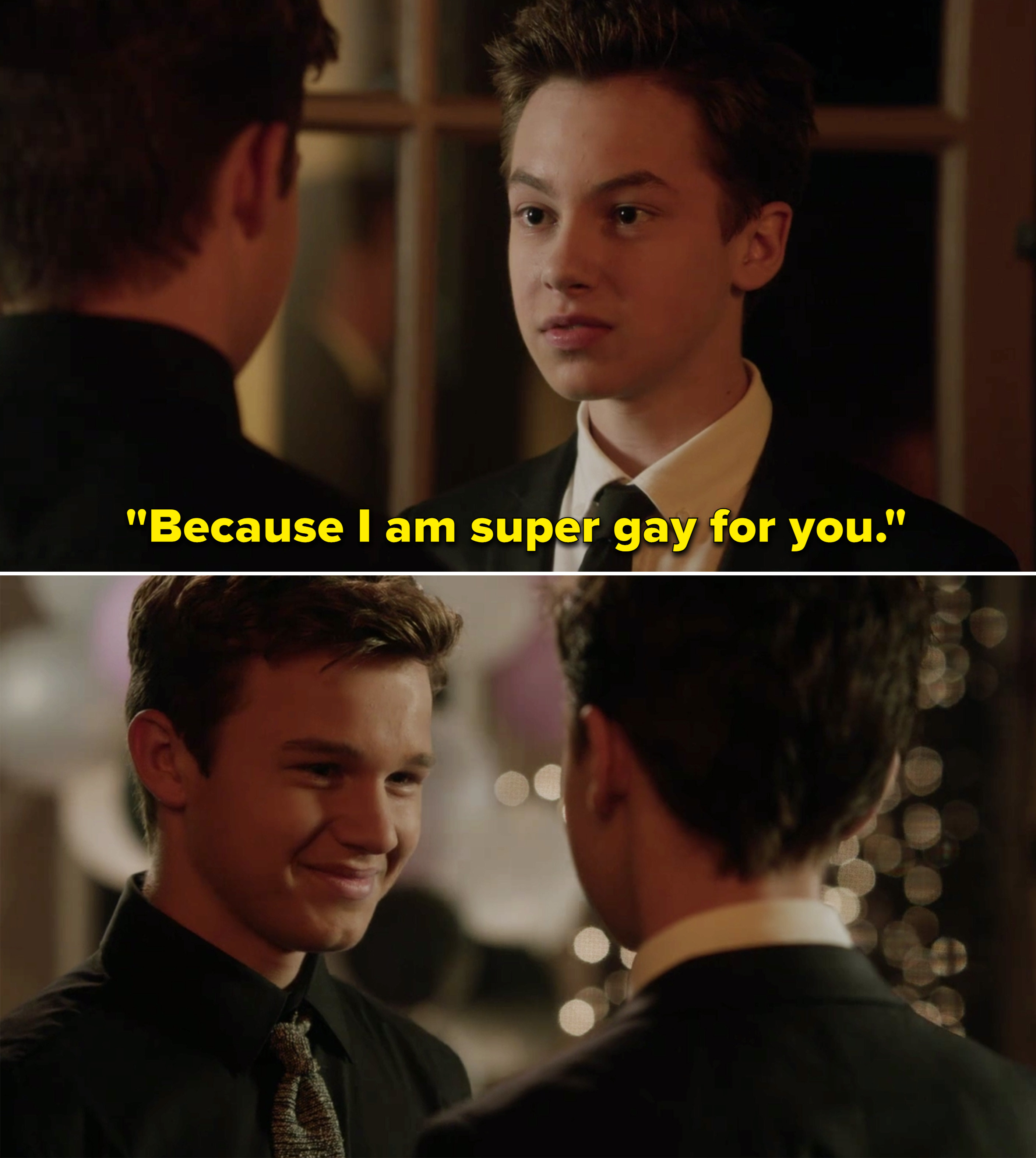 26.
On Supergirl, when Alex admitted to Kara that she had feelings for Maggie.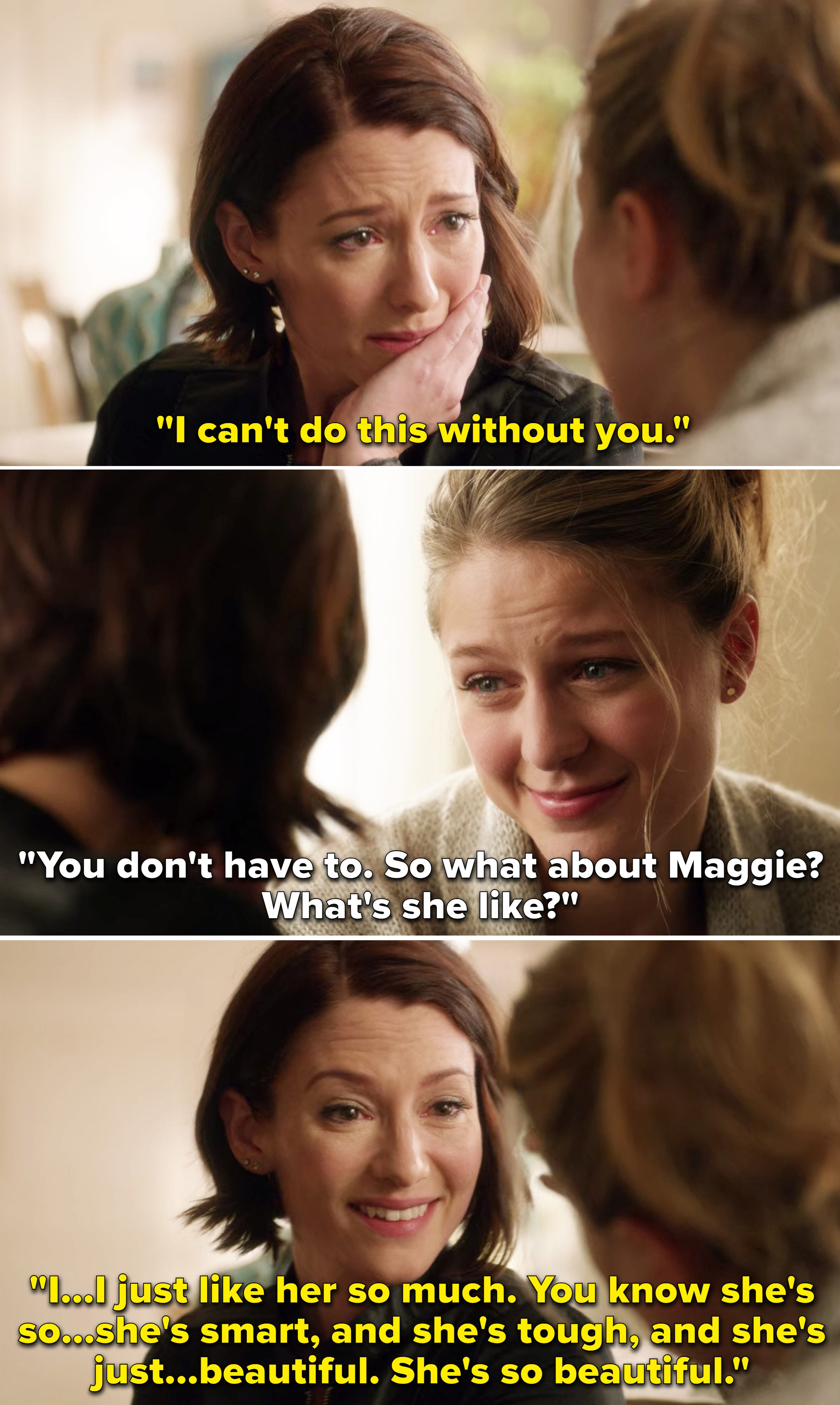 27.
On Good Girls, when Ben told Annie that he is a boy and Annie said she always wanted a son.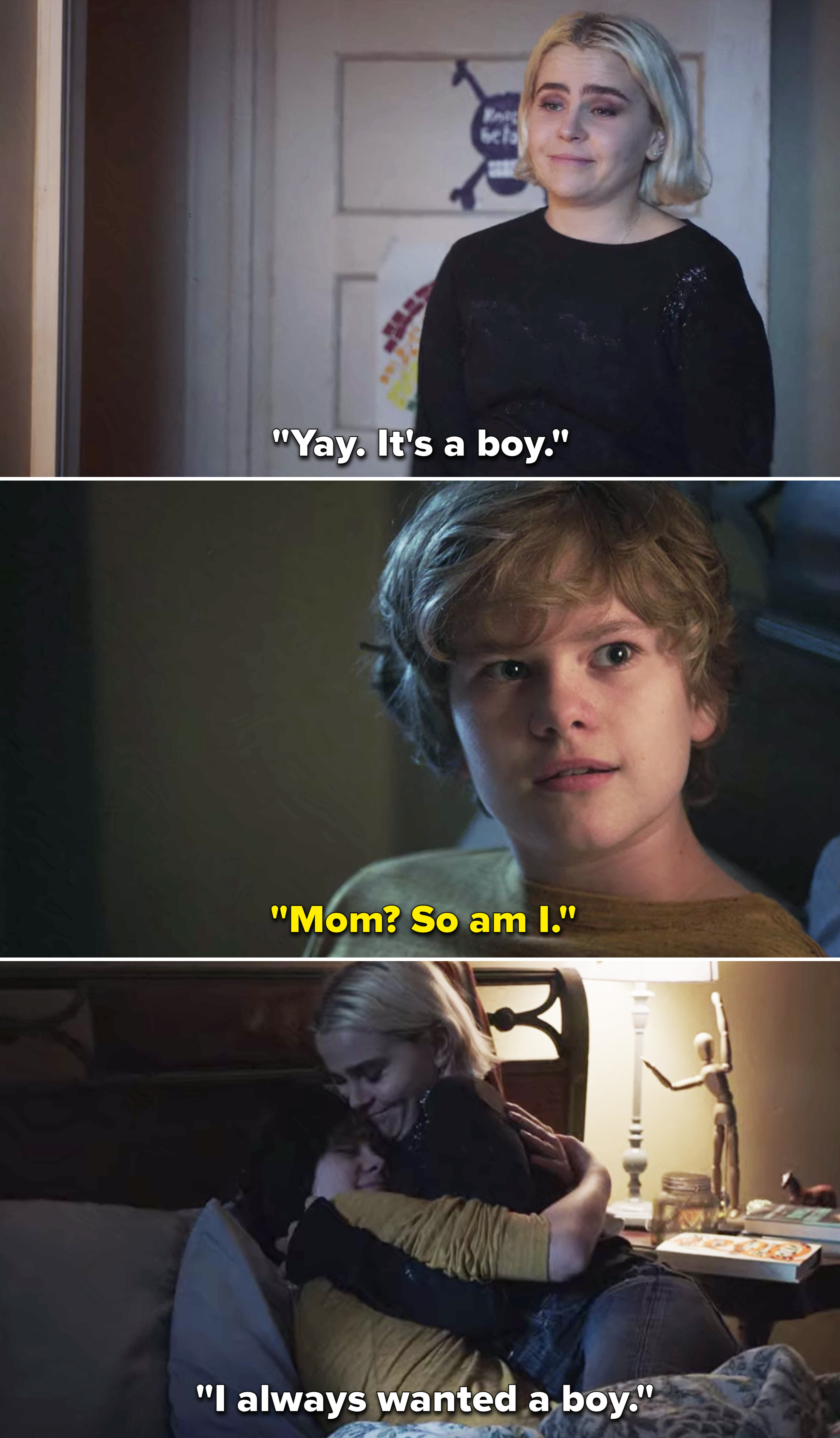 28.
On The Bold Type, when Kat came out to Jane and Sutton as bisexual after having sex with a guy.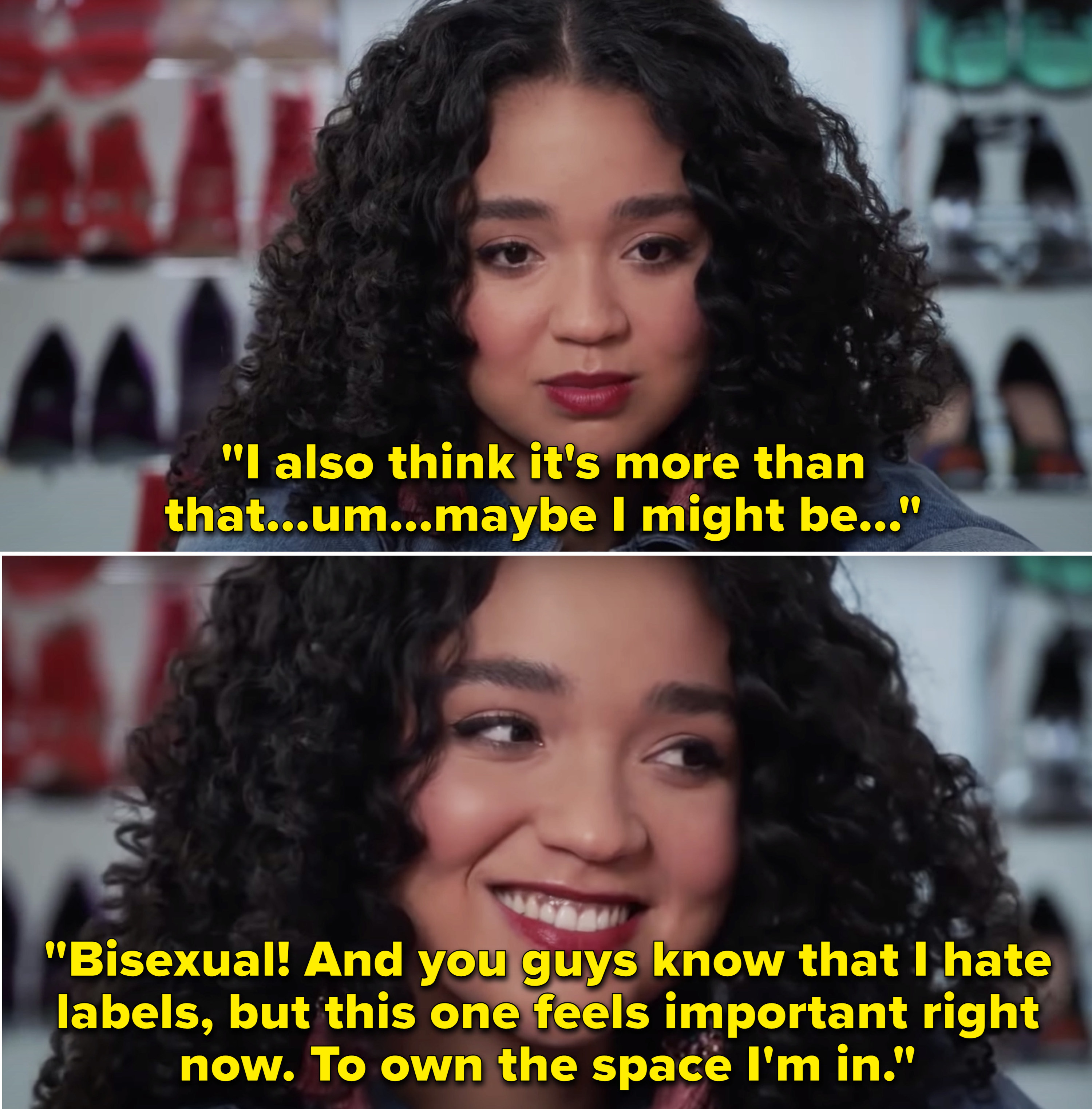 29.
On Shadowhunters, when Alec walked back down the aisle at his wedding and kissed Magnus.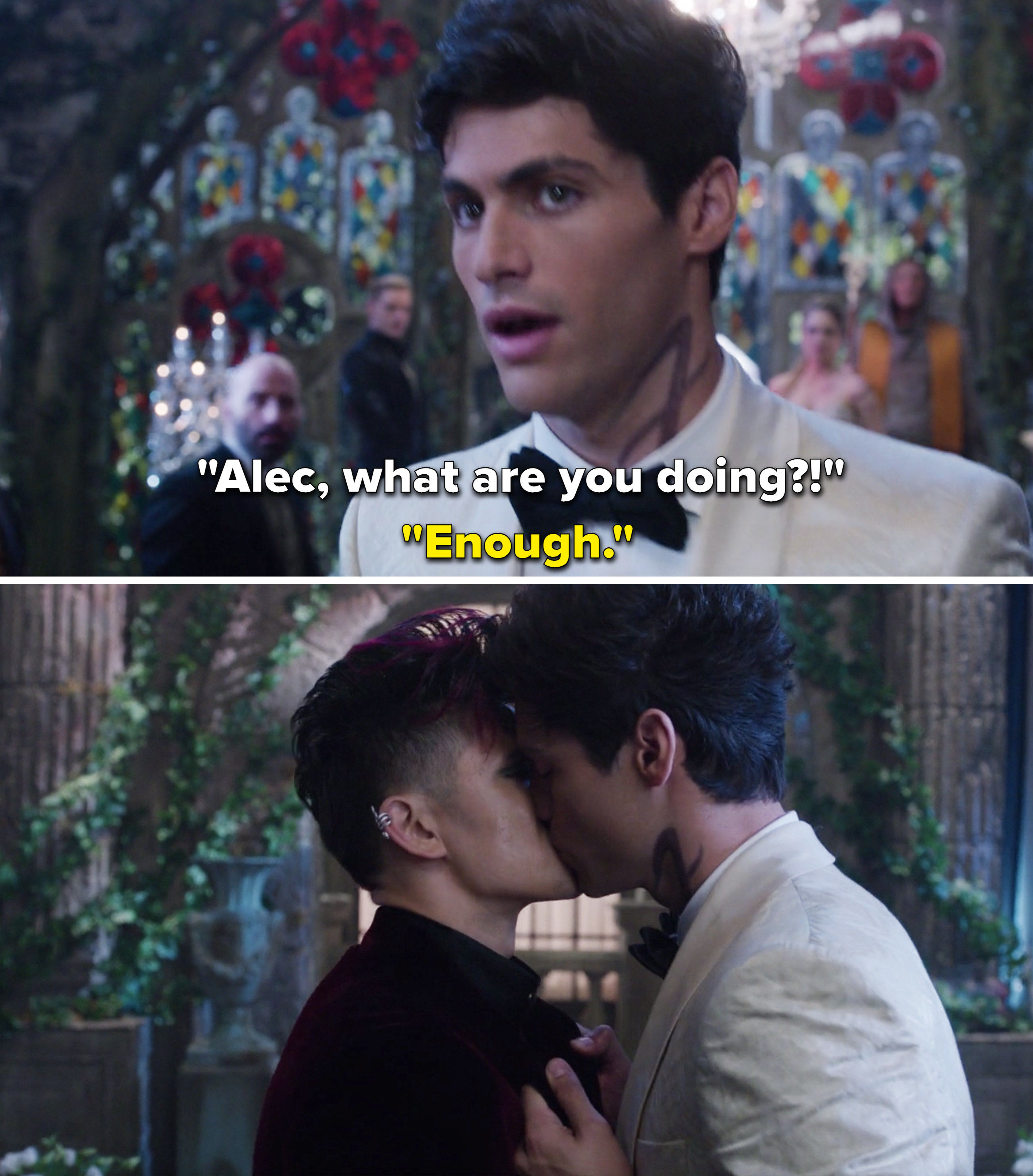 30.
On Jane the Virgin, when Petra admitted that she liked JR as more than a friend.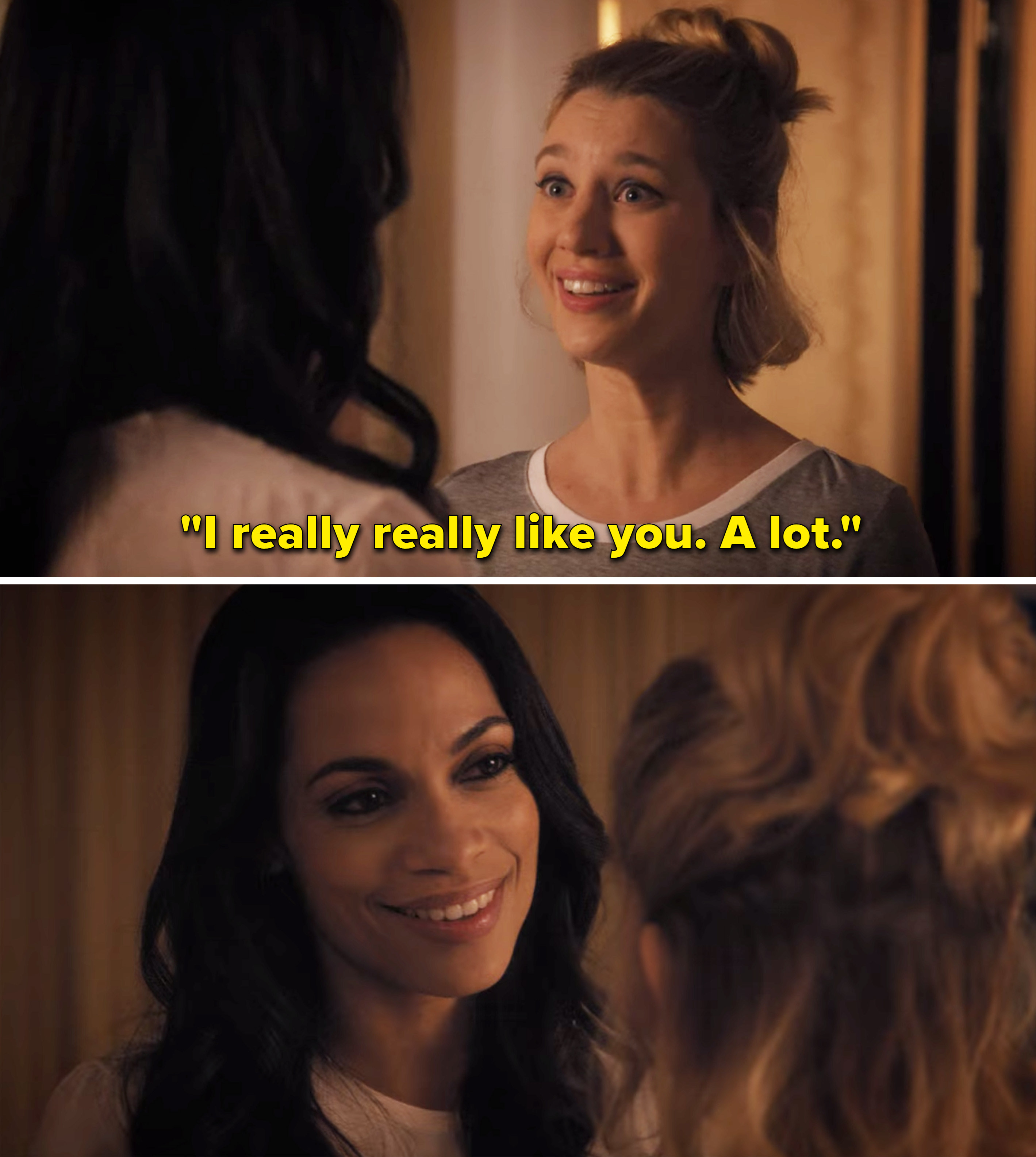 31.
And finally, on It's Always Sunny in Philadelphia, when Mac danced for his dad.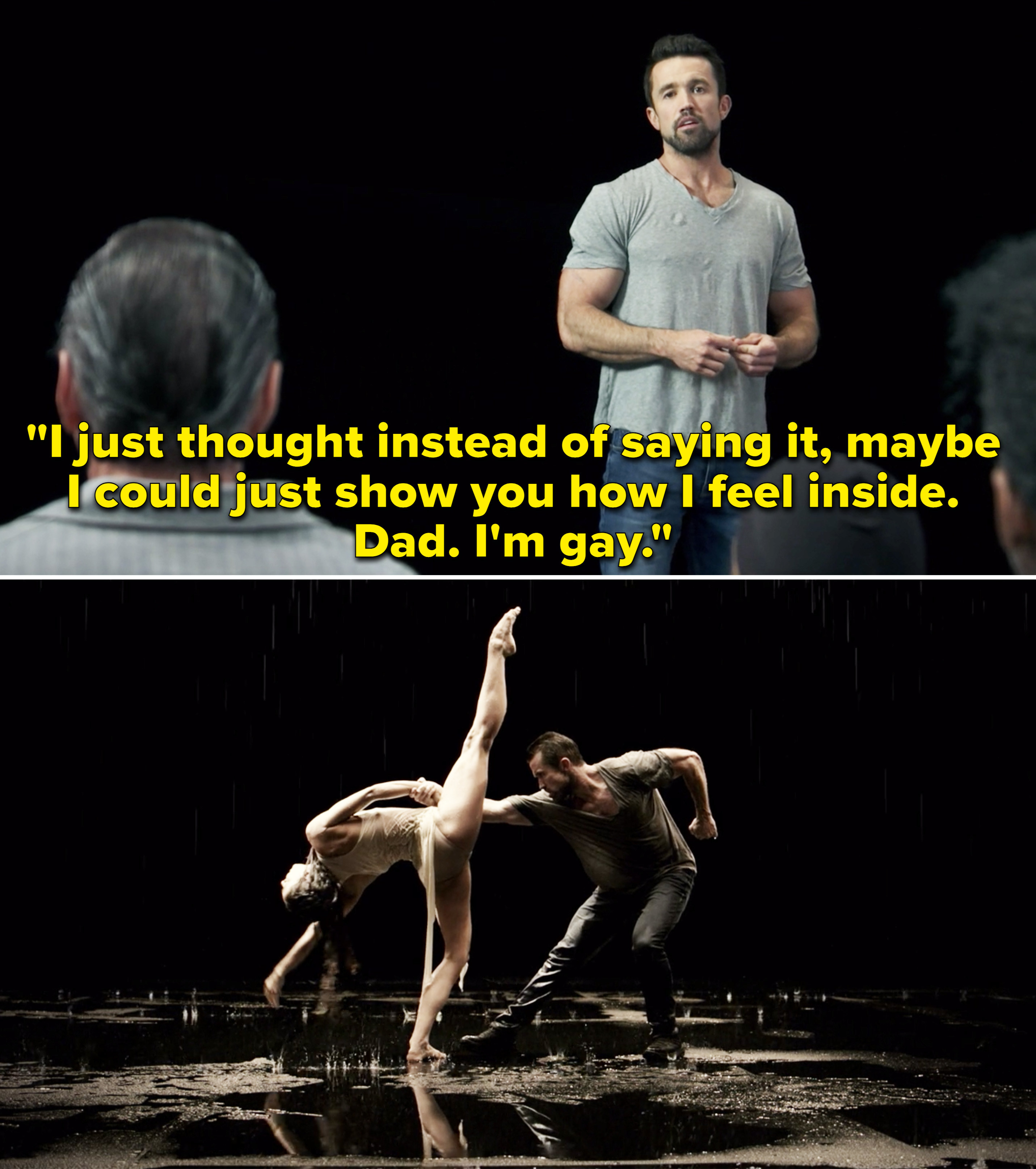 We can't fit everything into one post, so tell me which other TV coming-out scenes you adore in the comments below!