John Abraham And Varun Dhawan Ate Breakfast In Nothing But Towels
I have no family history of respiratory problems and yet, for some reason, I can't fuckin' breathe.
John Abraham and Varun Dhawan starrer Dishoom releases on July 29 and promotions are on in full swing.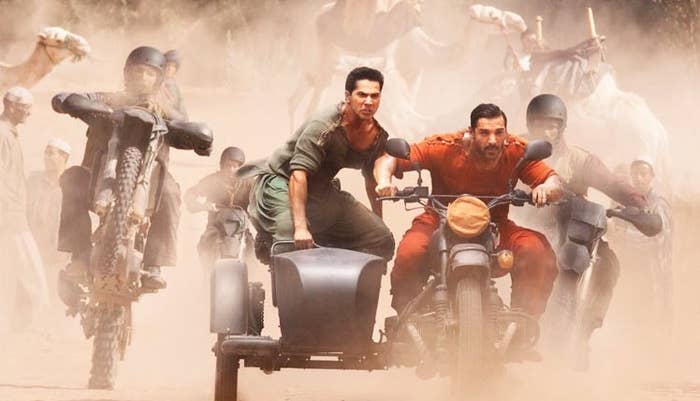 To make sure everyone's paying attention, the film's publicists seem to be cashing in on a very simple yet very effective PR strategy: these bods.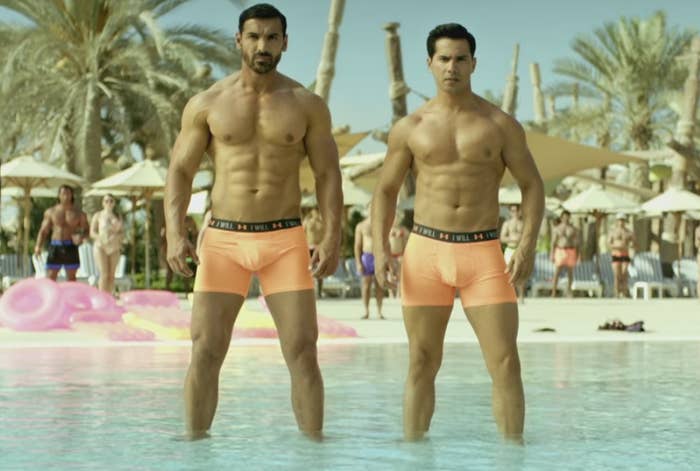 Seriously. ALL the promotional material for this movie is just its two leads being very buff together.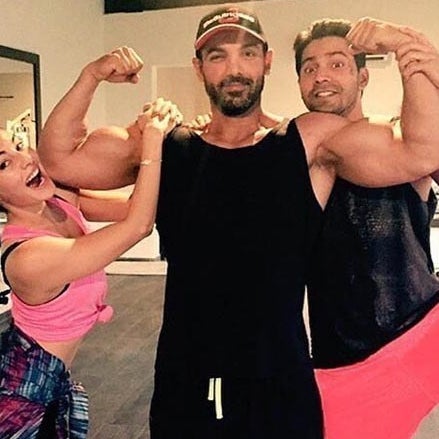 This PR strategy ran into the internet's gutter-mind last week, when this innocuous workout Insta got Varun a lot of below-the-belt attention. Let's call it "Bulgegate".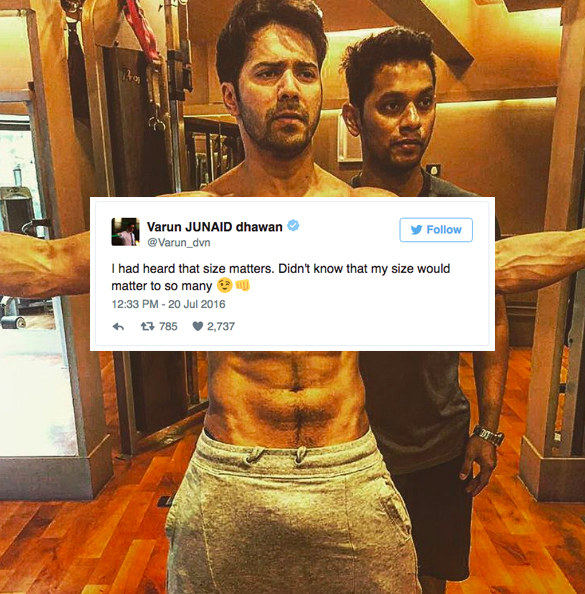 But BOY OH BOY. THINGS ARE RIGHT BACK ON TRACK. Varun just posted this casual Instagram of the two friends casually having a meal together. Casually clad in nothing but towels. Casually hiked up. So casual.
Go ahead. Take a closer look.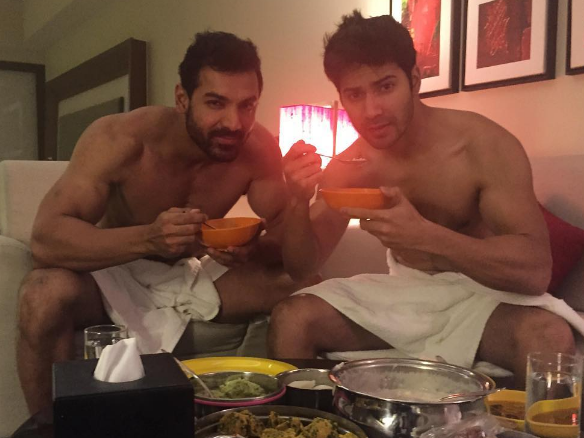 If you're having breathing problems, please look at this picture for a second to calm down.
You are now stable enough to have another glance.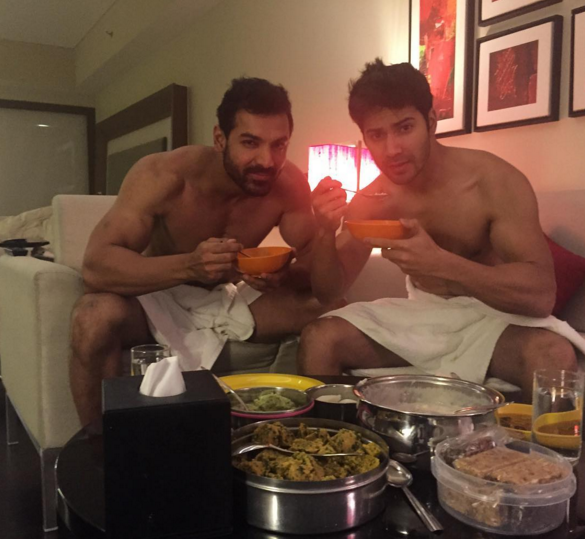 I can only imagine what the movie is going to be like.