1.
It's no surprise that Scottish graffiti is mostly menchies and insults.
3.
You can't even enjoy a nice, scenic walk without stumbling upon a piece of classic Scottish wit.
4.
Scotland rules when it comes to creative insults.
5.
Or, as we like to call them, terms of endearment.
6.
Insults aside, there's actually the odd bit of flirting.
7.
Like this declaration of love on a Stirling lamp post.
8.
Because who needs Tinder when you've got some spray paint and a blank wall?
9.
And we love a bit of irony.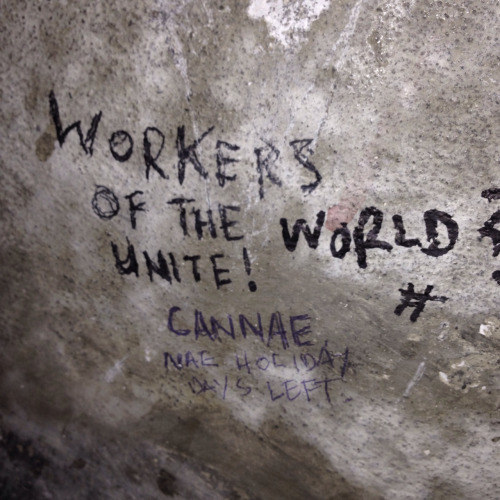 10.
Sometimes it asks life's important questions.
11.
And sometimes they open up a wider discussion about life itself.
12.
Or the crumbling state of the economy.
13.
Some people just want to share the joy of being Scottish.
14.
While others just want to complain about the downsides.
15.
Like when you turn into the Hulk after a half bottle.
16.
Sometimes our graffiti conjures up mental images that you just didn't need.
17.
But at other times it gets the balance just right.
18.
Sometimes so-called "vandals" are just trying to help.
19.
Not to mention this slightly passive-aggressive shopping reminder.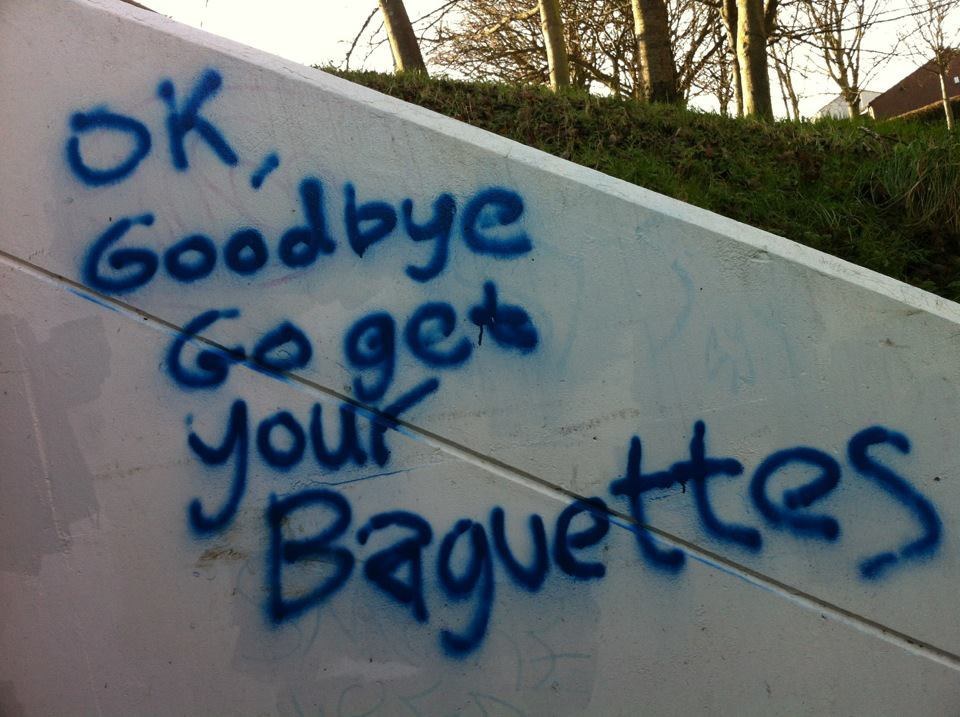 20.
This person just wants to celebrate the wonders of Poundland.
21.
Our graffiti isn't always that original.
22.
In fact, it's often completely pointless.
24.
Even though sometimes it's just random fucking nonsense.
25.
Or just random animal body parts.
26.
????
27.
Most importantly, it's pure piss-yer-pants funny.
28.
And sometimes, for all its beauty, it can leave you speechless.