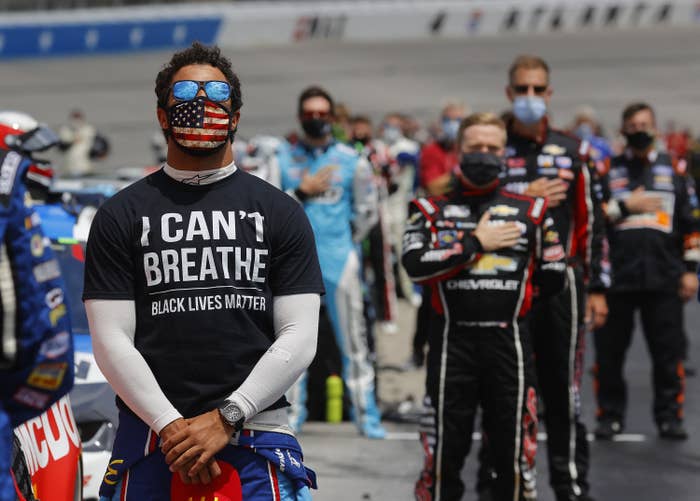 The date: June 23! The time: News O'Clock!
The Trump administration is further limiting legal immigration, this time freezing visas for certain foreign workers.

A private in the US Army allegedly gave classified information to an anti-Semitic/pro-Nazi/pro-Satan group of white supremacists.
Shaquille O'Neal has dished out the backstory to Aaron Carter's song "That's How I Beat Shaq" — and it turns out that Aaron was "telling you the facts" all along!
Casey tries to stump Hayes with a quiz of quotes from '00s teen movies. Can you do better?

And NASCAR has banned Confederate flags from its races, but on Sunday, a noose was found at the garage of Bubba Wallace, the only Black driver at its top tier. Then another noose was found at a separate NASCAR venue in California yesterday. On today's show, Yahoo Sports columnist Jay Busbee fills us in on how NASCAR is trying to grapple with the racism of its past and move forward.
Lastly, if you have thoughts on NASCAR, want to tell us about your score on the teen movie quiz, or have anything at all that you want to share with us, feel free to send us an email: newsoclock@buzzfeed.com! You can either write down your brilliant opinion OR, even better, record it as a voice memo. You can email it to us or DM us on Twitter — we're @NewsOClock.