Behold, We Have Pics Of "The Crown" Season 5's Diana And Charles On Set
Oh, to be filming on a yacht.
In case you don't know, Tenet's Elizabeth Debicki will be playing Princess Diana and The Affair's Dominic West will be Prince Charles — taking on the roles from Emma Corrin and Josh O'Connor, respectively.
So, these pics of Elizabeth and Dominic as Diana and Charles on a yacht are quite a sight to behold: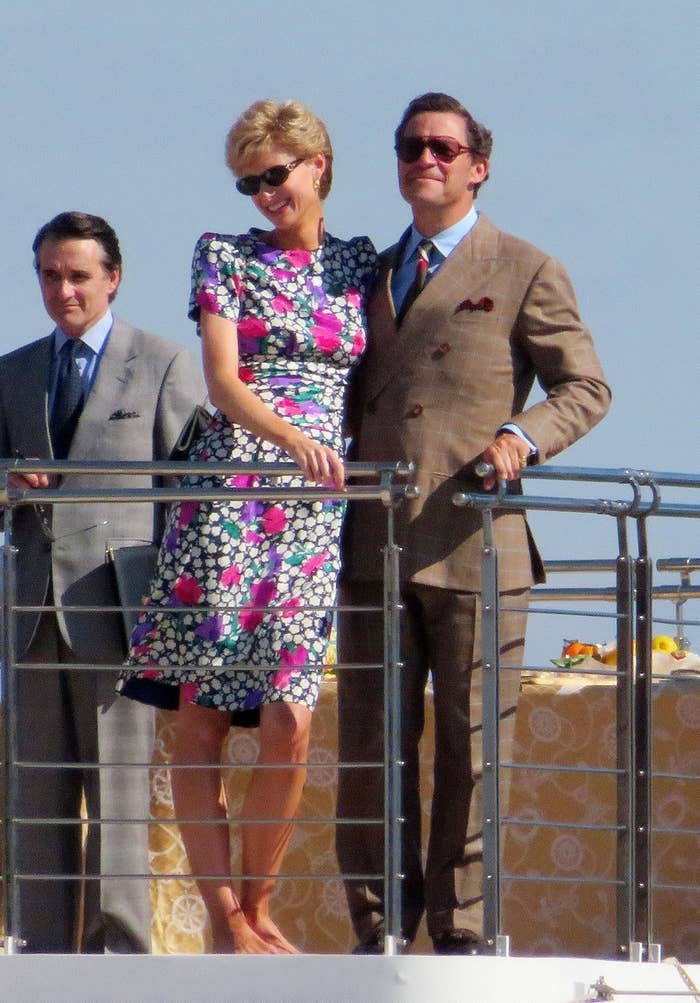 Per the Daily Mail, it definitely looks like they're re-creating the trip Charles and Diana took in Italy with their sons for their 10-year wedding anniversary in 1991 — the year before they announced they were separating.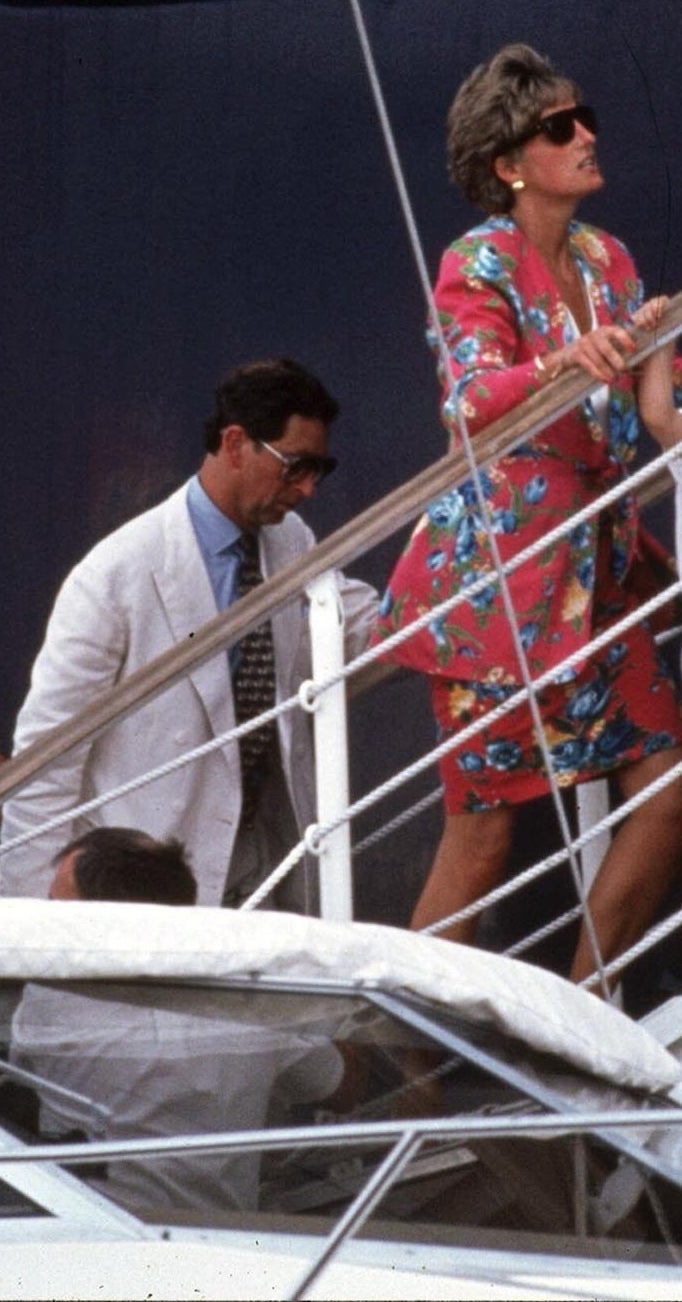 As for The Crown, filming is taking place in Palma De Mallorca aboard the Christina O yacht — once owned by Jackie Kennedy and Aristotle Onassis.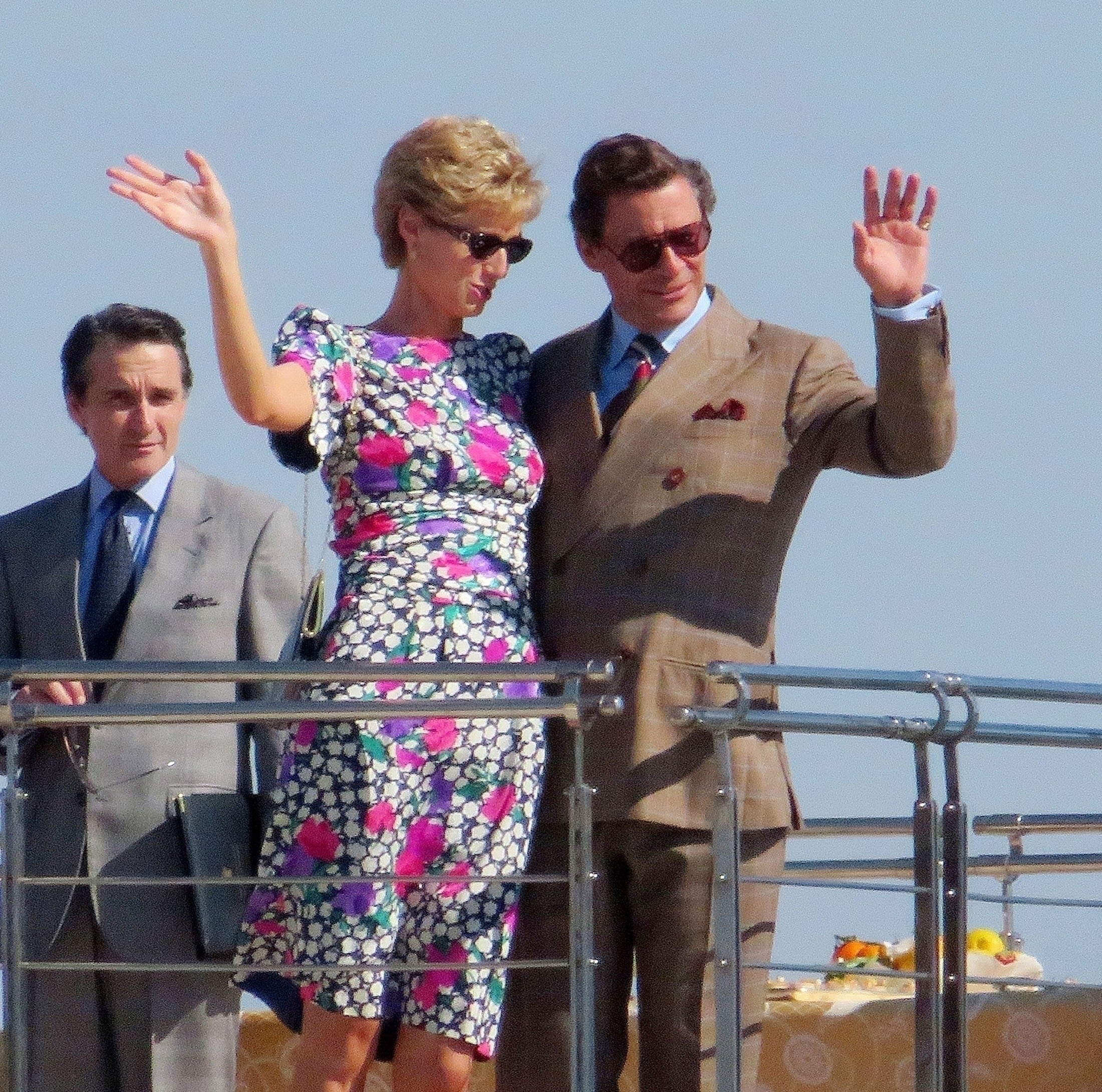 However, it looks like the fashion inspo may actually be from the pair's visit to the Universal Exposition of Seville rather than the trip itself.
Alas, The Crown Season 5 won't actually be out until November 2022. It'll be the show's penultimate season and will cover the breakdown of Charles and Diana's marriage, as well as her death.
Now, if we could just fast-forward to 2022...