It's happening. The Oppenheimer cast left the London premiere to "write their picket signs." As Christopher Nolan said, "[They left] for what we believe to be an imminent strike by SAG, joining one of my guilds, the Writers Guild, in the struggle for fair wages for working members of the unions, and we support them."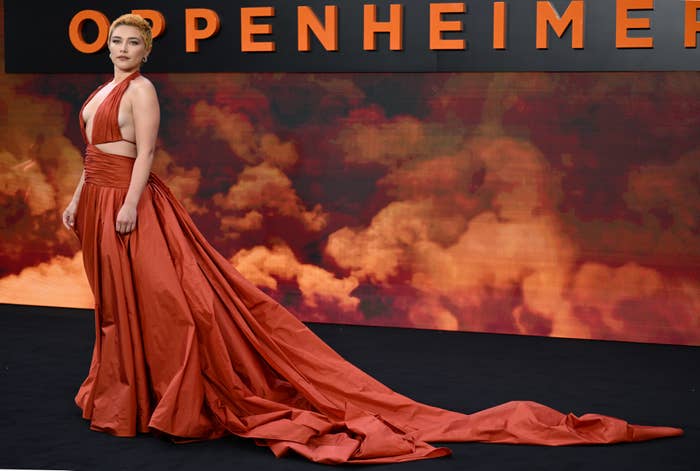 SAG-AFTRA then officially called for a strike, the first of its kind since 1980. So, here's what you need to know about what's happening:
What is SAG-AFTRA?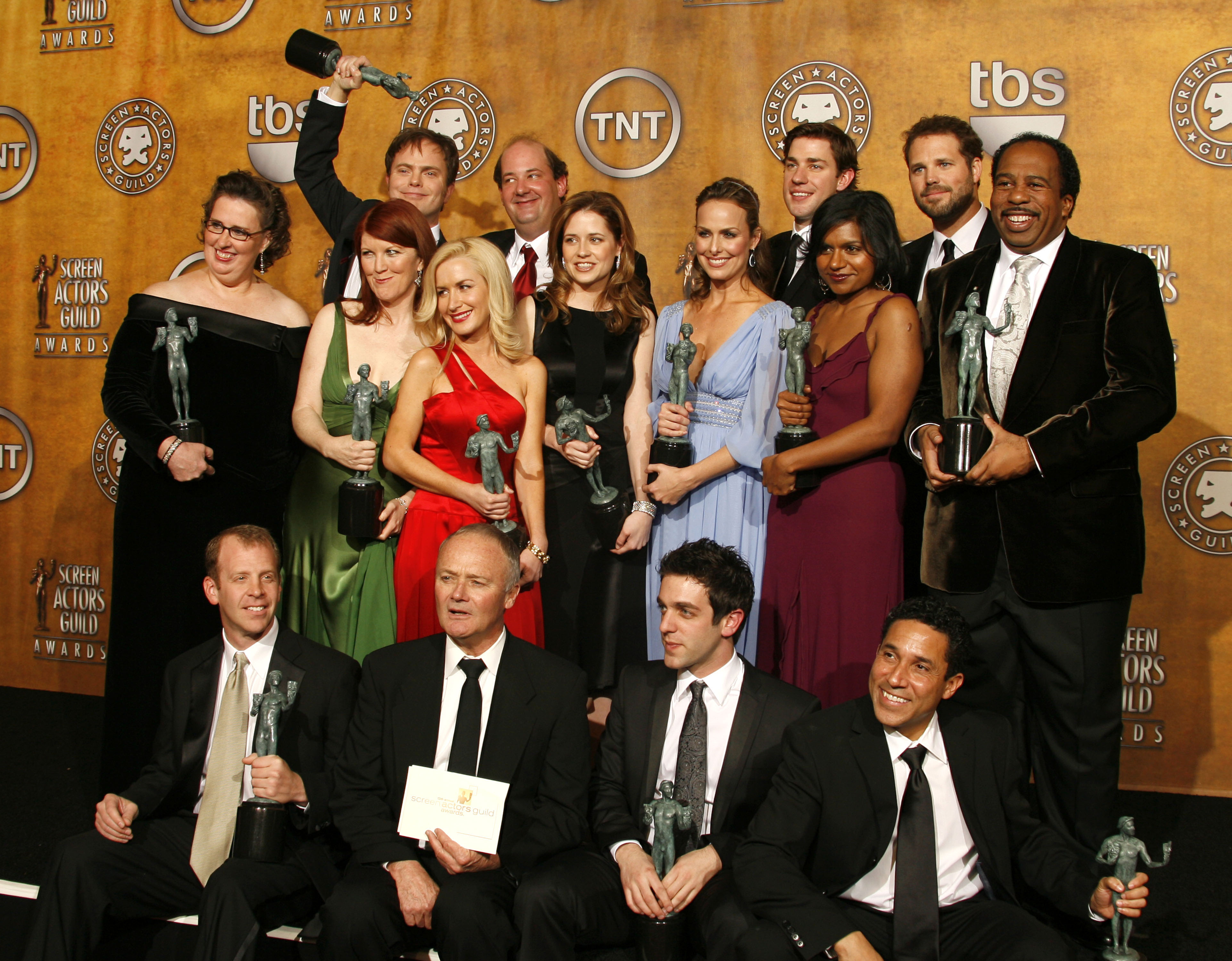 Why are they striking?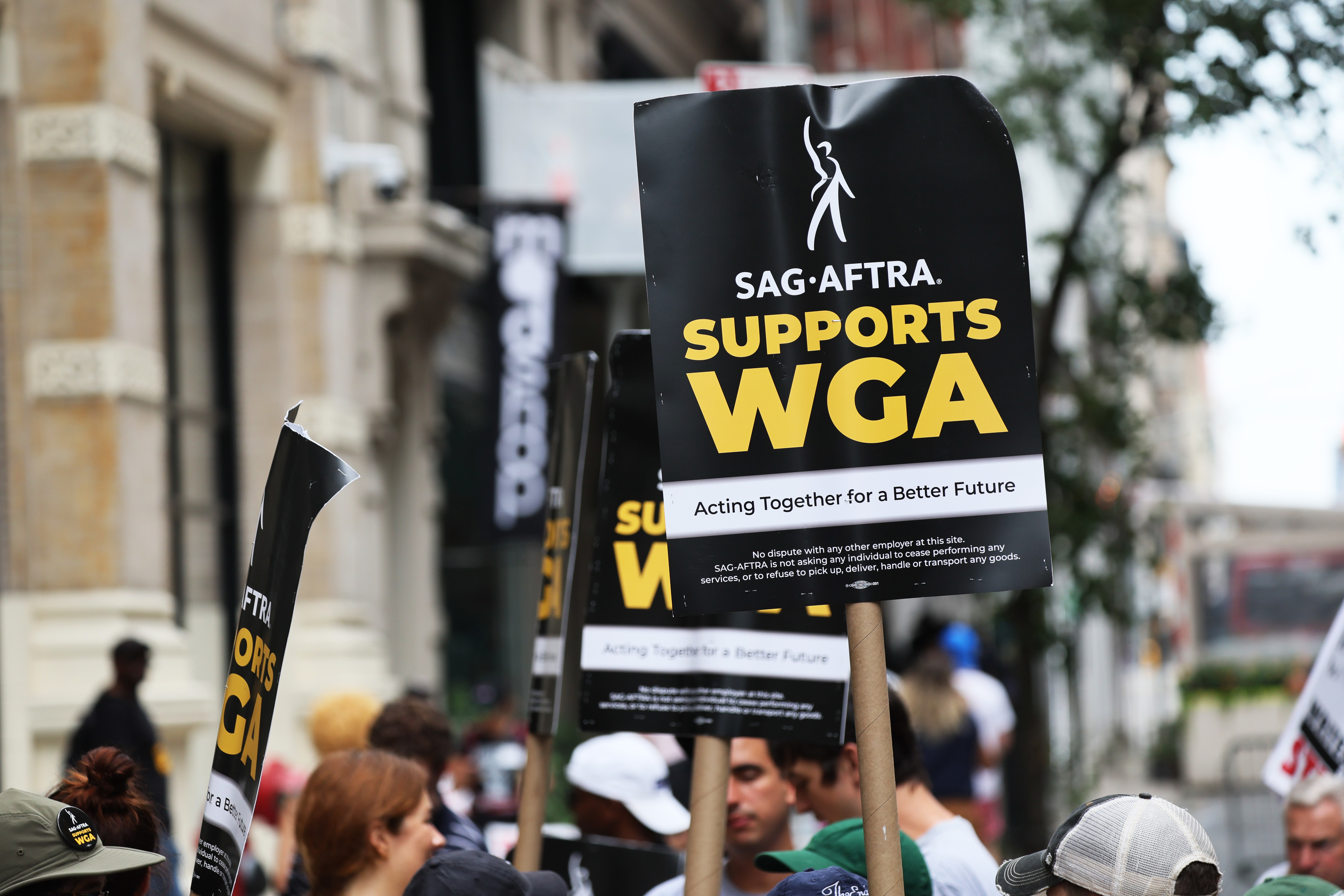 What have the studios said?
"This is the Union's choice, not ours," the AMPTP said in a statement provided to NPR. "Rather than continuing to negotiate, SAG-AFTRA has put us on a course that will deepen the financial hardship for thousands who depend on the industry for their livelihoods." Disney CEO Bob Iger called SAG-AFTRA's demands "not realistic" and "disturbing."
Wait, isn't there a writers strike?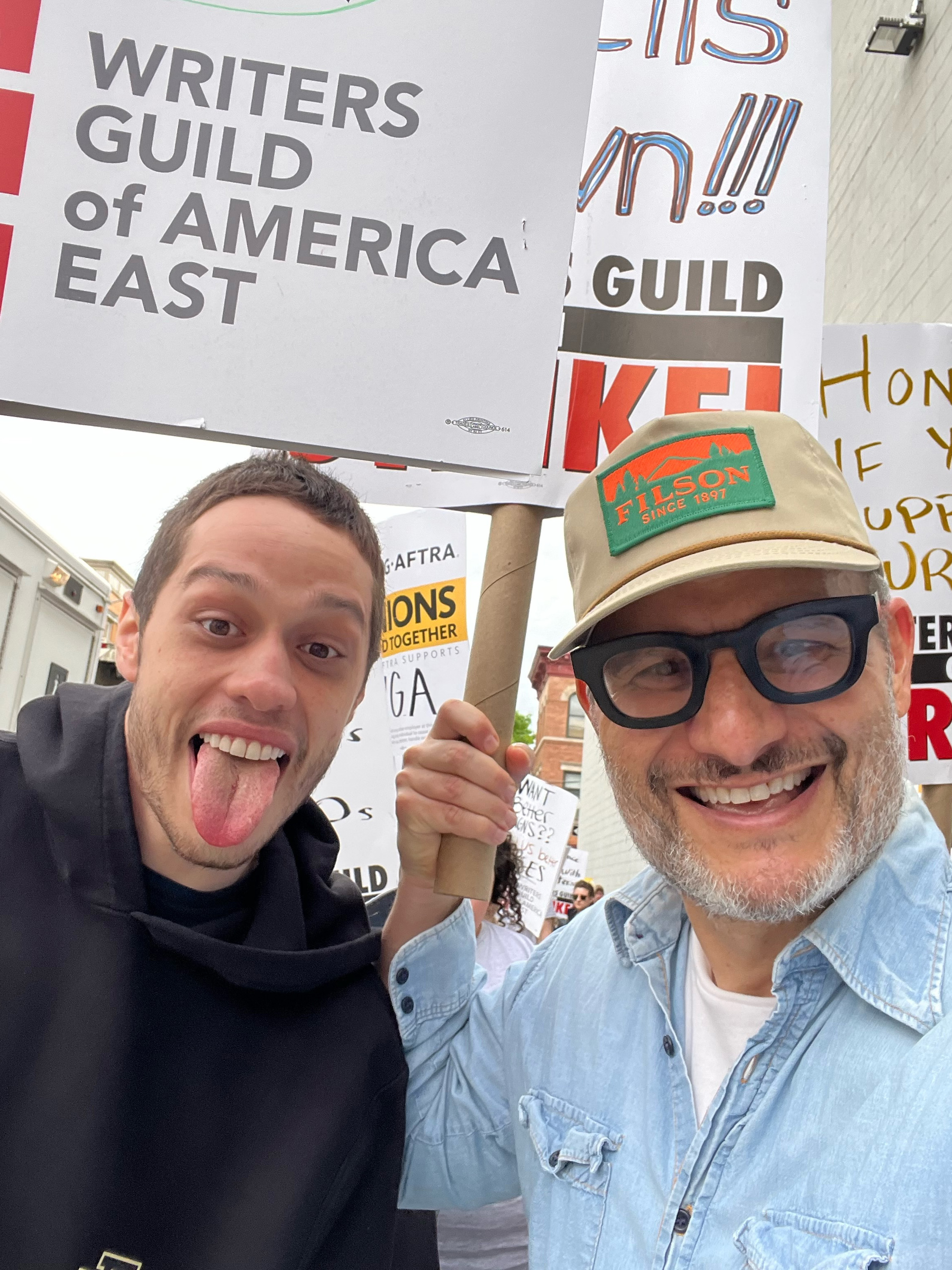 What will be affected?
Basically, any union show that kept going during the WGA strike. Some shows that were paused due to the WGA strike included Stranger Things, Saturday Night Live, The Last of Us, and Yellowjackets. 
Some shows did continue, including House of the Dragon, American Horror Story, and The Lord of the Rings: The Rings of Power — but it appears they'll be unlikely to continue now. As such, it might take some months — or years — before the full impact of the dual strike is felt.
Some movies that will likely cease production in the wake of the SAG-AFTRA strike include Wicked, Gladiator 2, Deadpool 3, and Beetlejuice 2. 
This will also likely mean that the promotion of movies and TV shows will grind to a halt. Yup, no red carpets — including the Venice and Toronto film festivals — and no Emmy For Your Consideration campaigns. 

Some have suggested that the WGA strike would lead to an increase in reality TV, but it's likely that plenty of hosts and judges are SAG-AFTRA members.
How can I support?
The best way to support the strikes is to join the picket line and, depending on what union you may be under, see what solidarity you can offer.