Fran Drescher Revealed That She Designed "The Nanny" Set With A Hidden Runway To Make Her Clothes The Star Of The Show
Let's be real, those looks deserved extra attention.
Fran Drescher's eccentric fictional namesake — The Nanny's Fran Fine — was as much a style icon as she was a pop cultural one, dealing out quips in a medley of swanky ensembles that, decades later, are still hard to forget.
As it turns out, giving fictional Fran's wardrobe the spotlight it duly deserved was a top priority for the creative brains behind the '90s sitcom. Real-life Fran and her then-husband Peter Marc Jacobson, who co-created The Nanny, quite literally designed the series' set with this purpose in mind.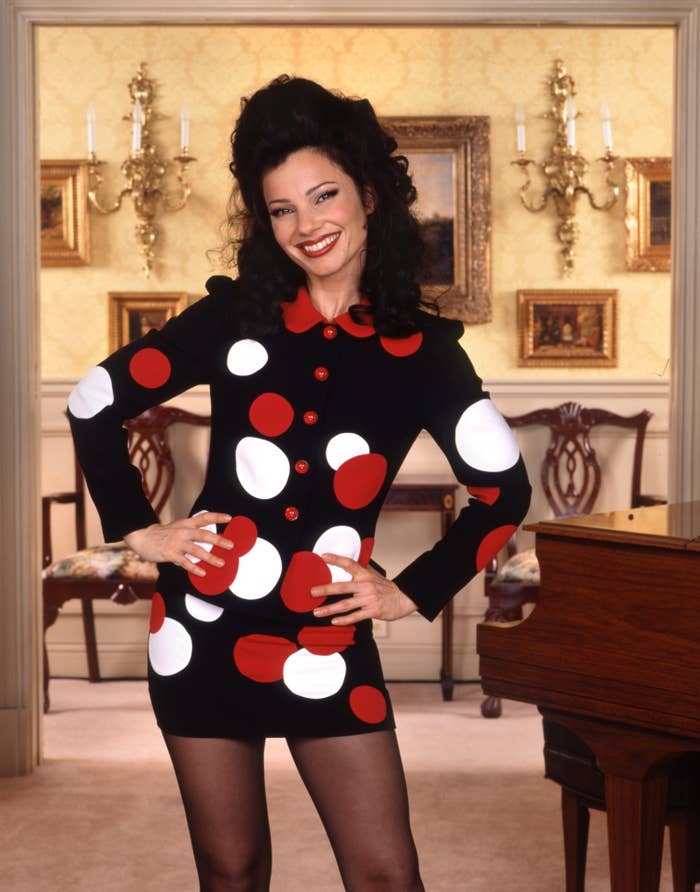 Remember the spiral staircase? It became a fixture of The Nanny, with Fran's fashionable character descending down into the living room of Mr. Sheffield's posh residence each episode, inevitably wearing something fabulous.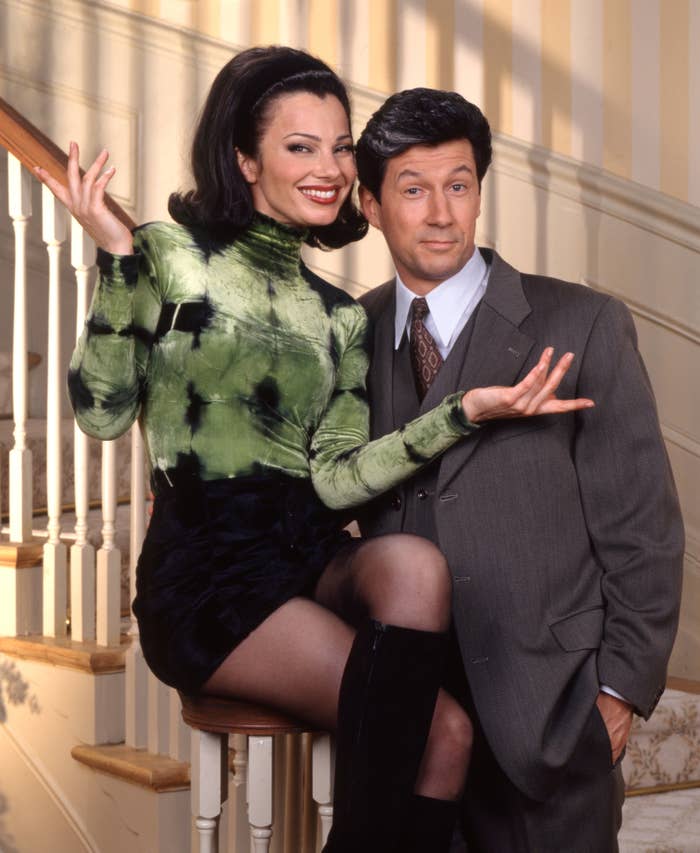 Well, Fran explained that she and Peter constructed the stairs with express intent to properly showcase her clothes, during an appearance on Australia's The Morning Show.
"We knew that we wanted the character to put on a fashion show every week," she said. "In fact, Peter was the one that insisted on the circular staircase so that I could do a fashion show in every episode."
Fans of The Nanny would probably agree that the series' staircase runway set fulfilled its mission. You can relive every one of Fran's looks in all their sparkly, multicolored glory on HBO Max, where the show is available to stream from start to finish.