Drew Barrymore further attempted to justify her decision to resume The Drew Barrymore Show amid the ongoing Writers Guild of America strike.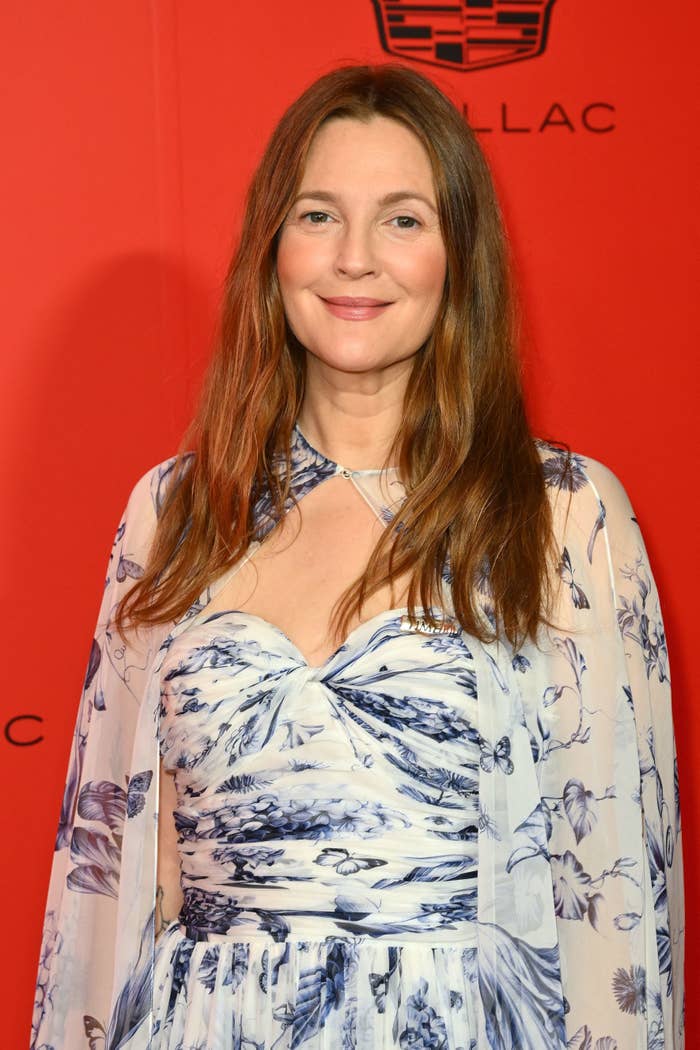 In May, the WGA announced its strike after failing to reach an agreement with the Alliance of Motion Picture and Television Producers — with demands including fair compensation and regulation over artificial intelligence. Most WGA shows have subsequently gone dark, with a few exceptions, such as the return of Real Time with Bill Maher.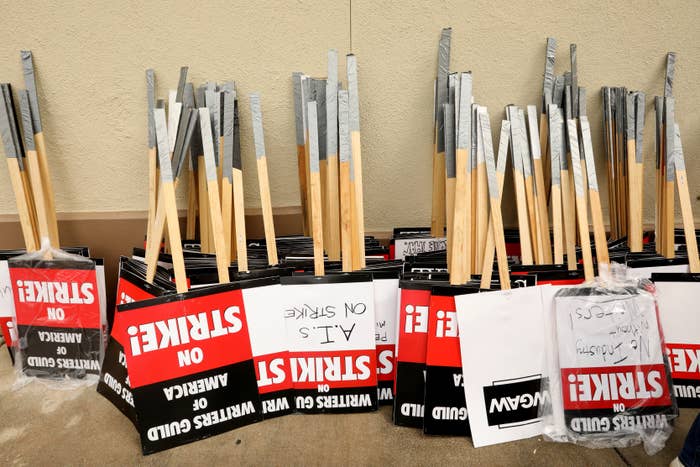 Earlier this week, it was announced that The Drew Barrymore Show would resume filming after wrapping its prior season pre-strike. Drew acknowledged the immediate backlash in an Instagram statement, writing, "I want to be there to provide what writers do so well, which is a way to bring us together or help us make sense of the human experience."
The WGA itself criticized the show's decision, tweeting that the talk show "is a WGA covered, struck show that is planning to return without its writers. The Guild has, and will continue to, picket struck shows that are in production during the strike. Any writing on The Drew Barrymore Show is in violation of WGA strike rules." Two audience members then claimed they were kicked out of a taping for wearing WGA pins.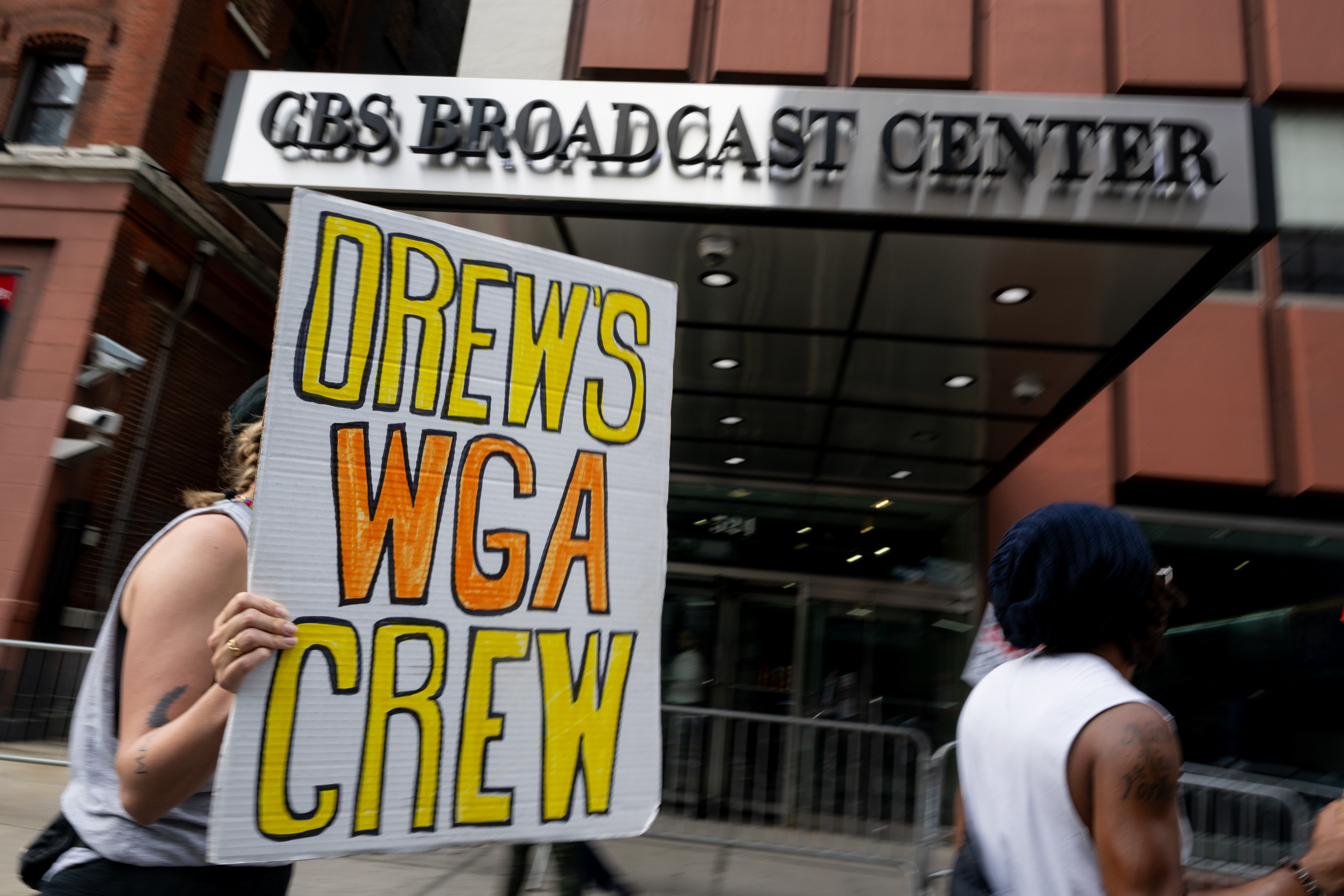 Chelsea White, a co–head writer on The Drew Barrymore Show, further told Rolling Stone that she found out the show was returning through Instagram and added, "When any production that is covered under WGA comes back during a strike, it undermines our whole group effort to come to a fair contract with the AMPTP."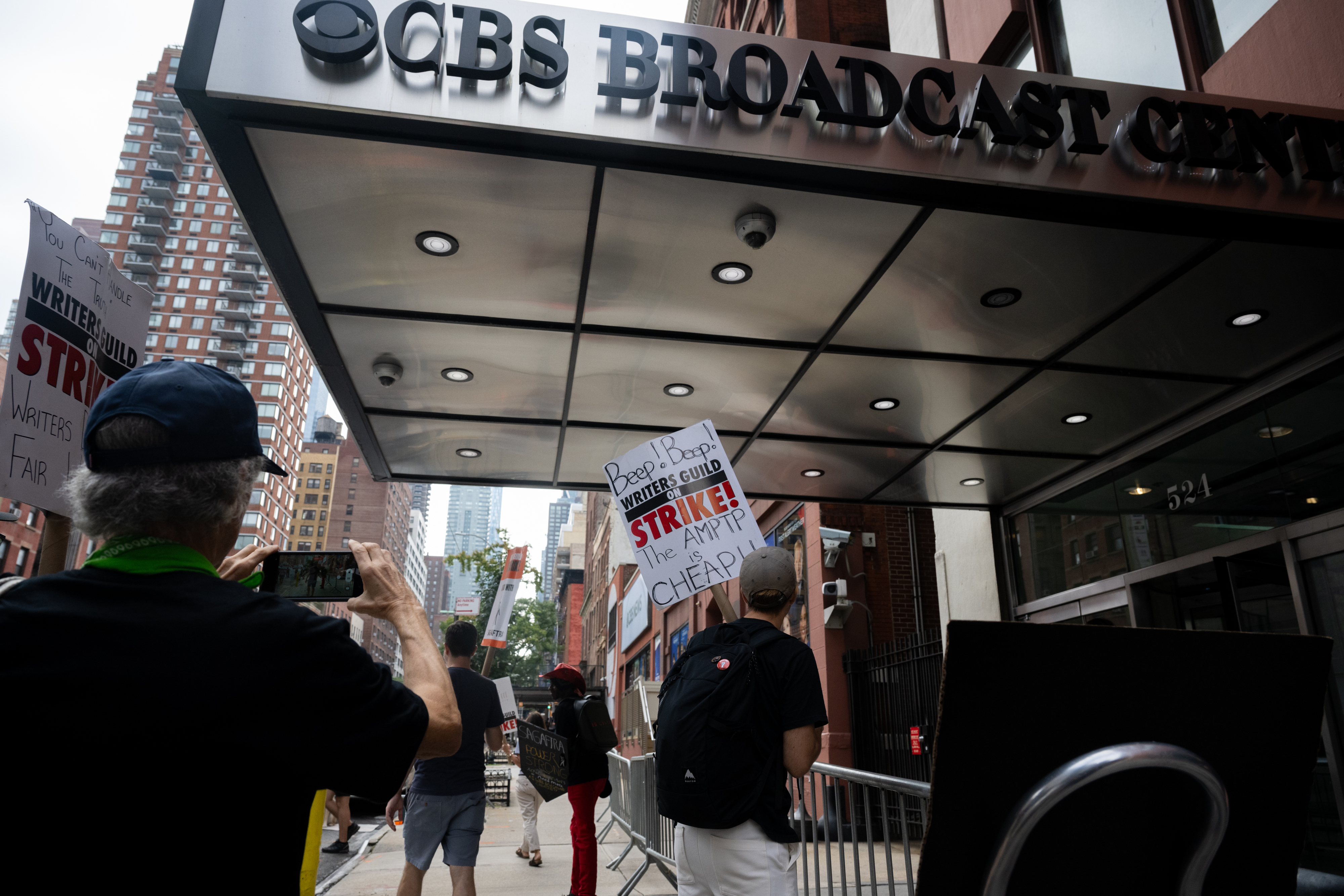 Following pickets of the show, Drew returned to Instagram — this time, with a video. "I believe that there is nothing I can say or do in this moment to make it okay," she began. "I wanted to own a decision so that it wasn't a PR-protected situation and I would just take full responsibility for my actions."
Speaking directly to criticism, she continued, "I fully accept that. I fully understand that. There are so many reasons why this is so complex. I just want everyone to know my intentions have never been in a place to upset or hurt anyone. That's not who I am."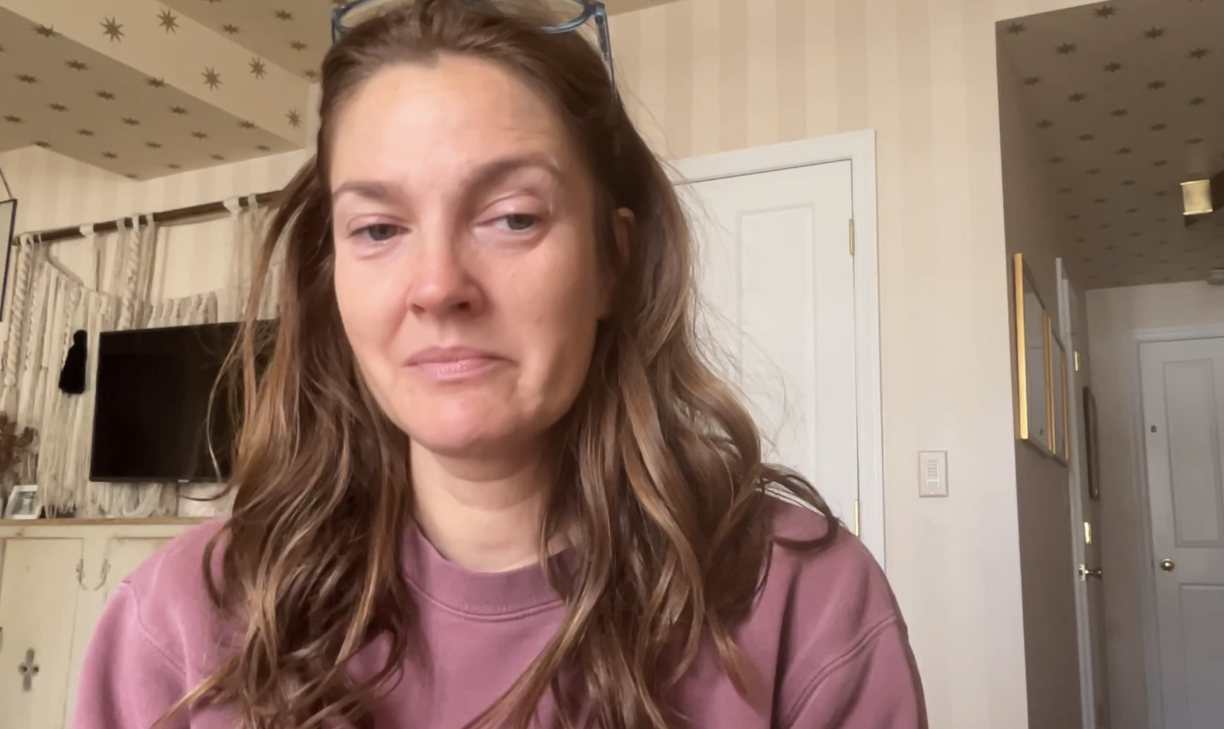 Getting visibly emotional, Drew said, "I've been through so many ups and downs in my life and this is one of them. I deeply apologize to writers. I deeply apologize to unions. I deeply apologize. I don't exactly know what to say because sometimes, when things are so tough, it's hard to make decisions from that place. So all I can say is that I wanted to accept responsibility and no, I don't have a PR machine behind this."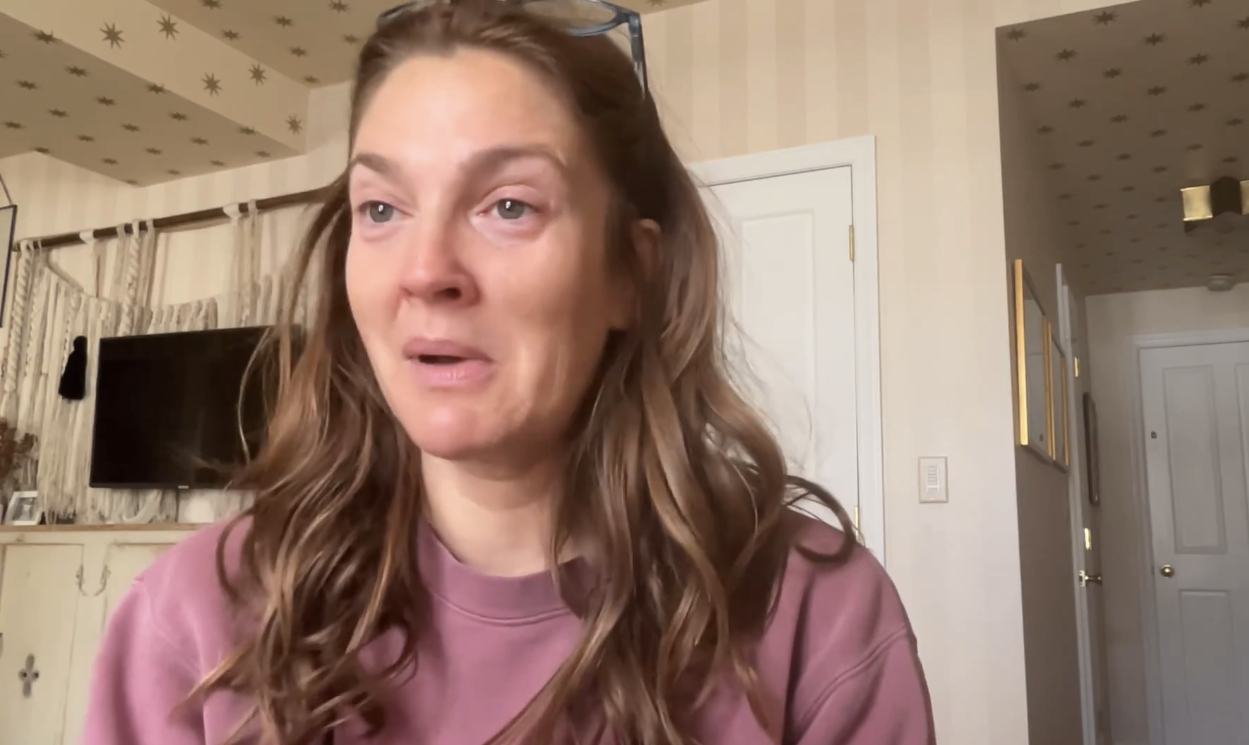 "My decision to go back to the show — I didn't want to hide behind people, so I won't," she said, noting that she wouldn't "polish" what she said with any corporate or PR "bells and whistles."
"There's a huge question of the why. Why am I doing this? Well, I certainly couldn't have expected this kind of attention," she said with a laugh. She then went on to insist that the strike was still being honored — despite the WGA themselves picketing it — adding, "We aren't gonna break rules and we will be in compliance. I wanted to do this because, as I said, this is bigger than me and there are other people's jobs on the line."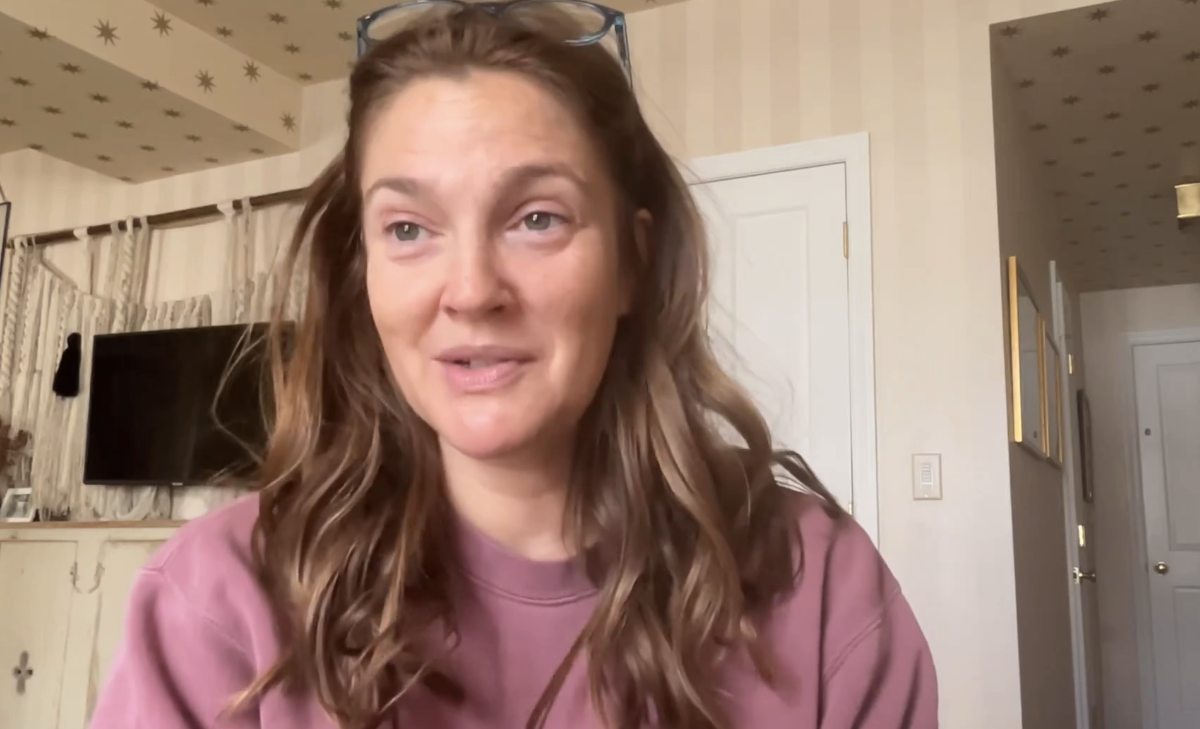 Once again evoking the pandemic, she said, "Since launching live in a pandemic, I just wanted to make a show that was there for people in sensitive times. And I weighed the scales and I thought that if we could go on during a global pandemic, and everything that the world has experienced through 2020, why would this sideline us?"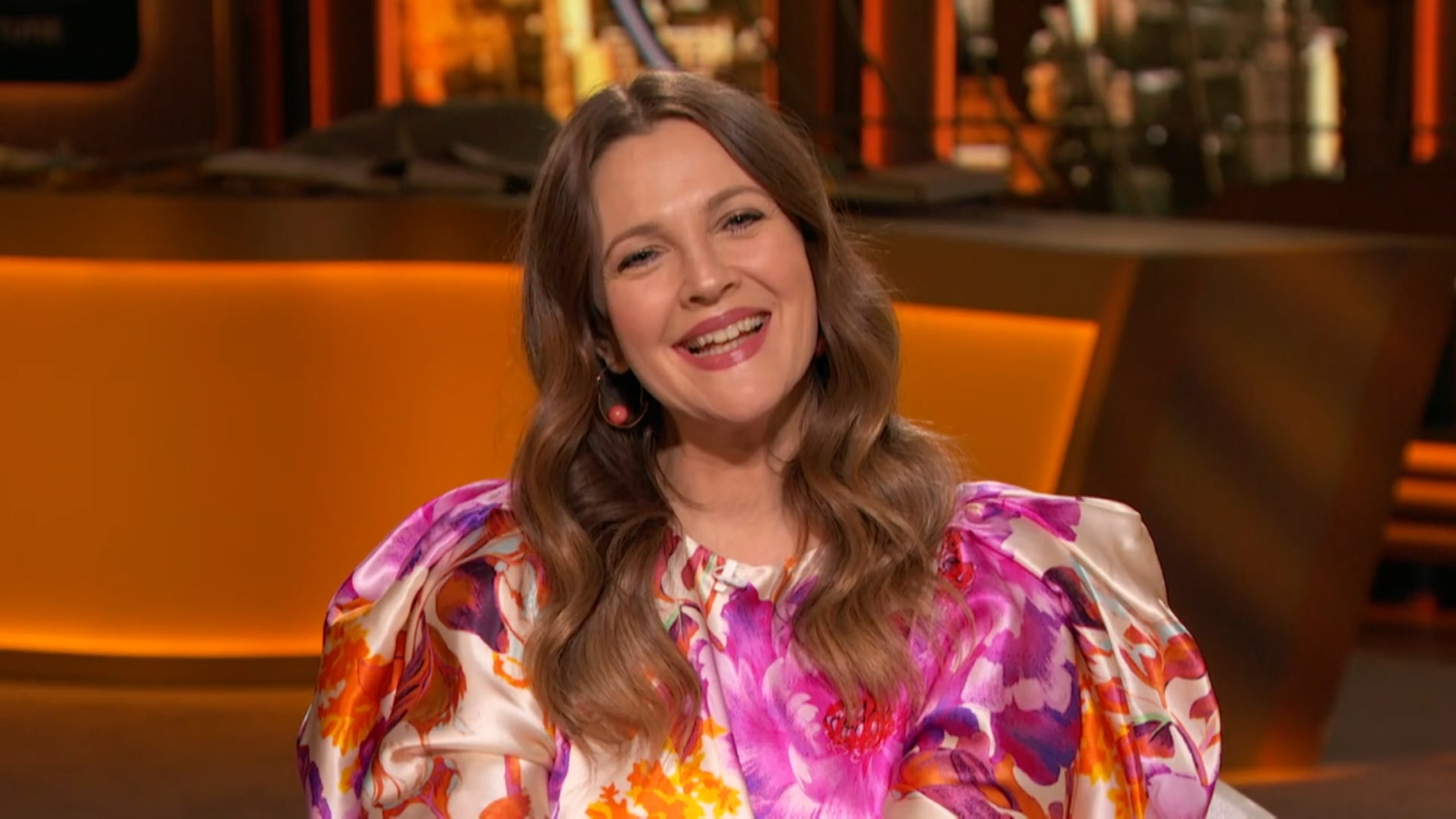 Ultimately, Drew attributed her apparent strike breaking to being "there for people, regardless of anything else that's happening in the world."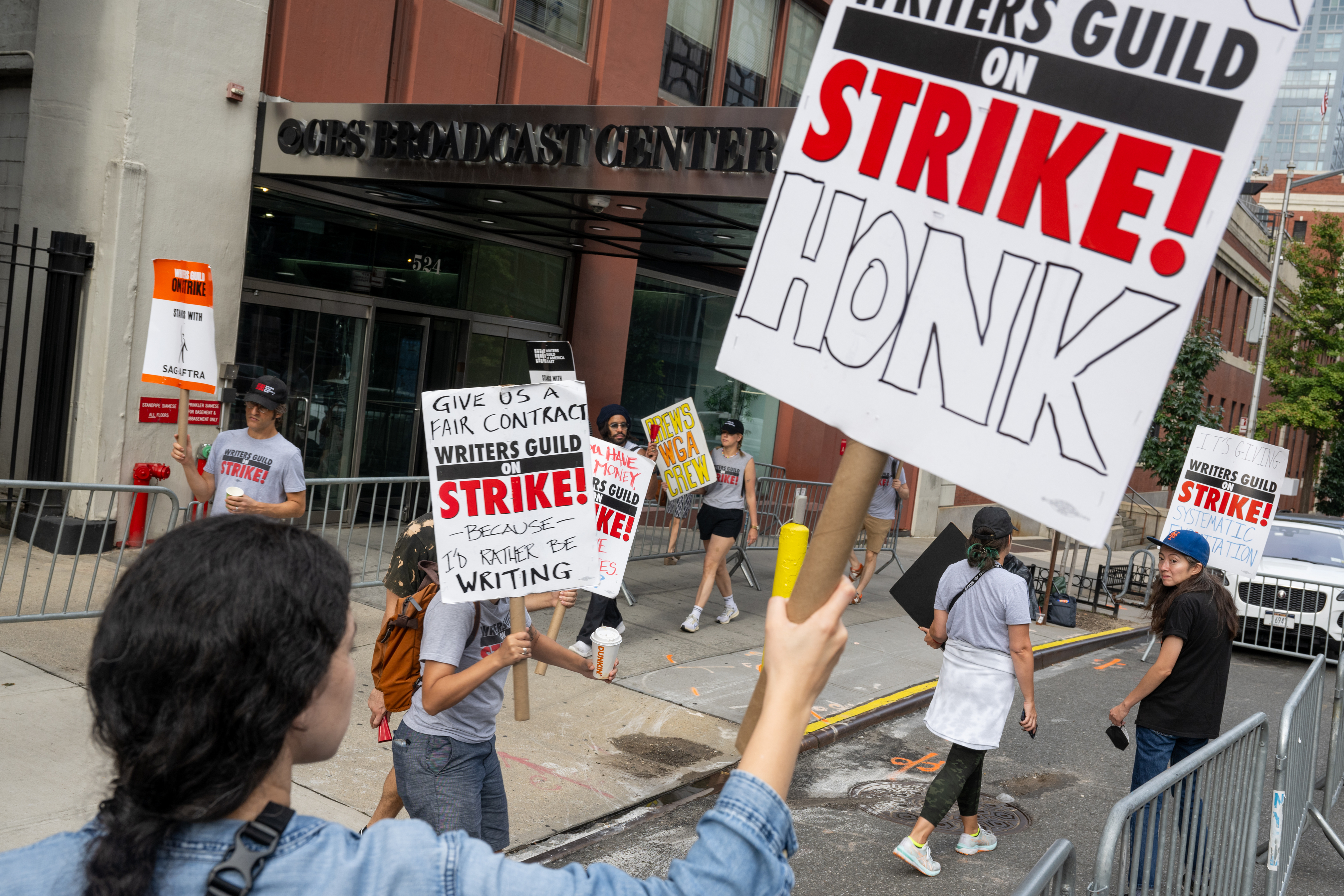 Many people were subsequently critical of Drew's words in the comments: