Kim Kardashian is opening up about her family and previous controversies — including that jaw-dropping Saturday Night Live monologue and past accusations of Blackfishing.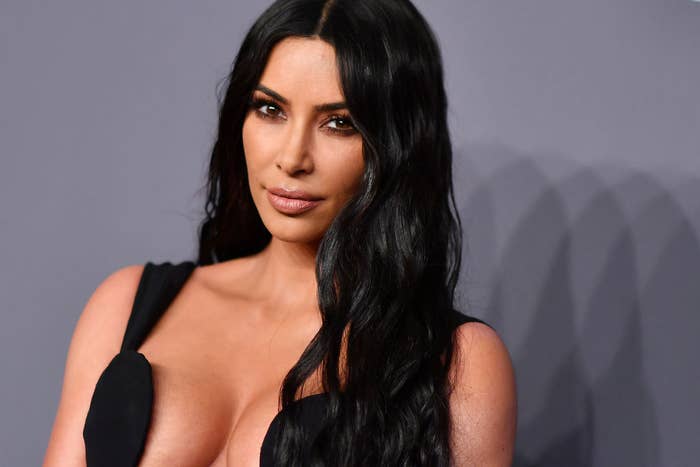 The reality star stunned fans and non-fans alike with her SNL debut, which featured her poking fun at topics like her sex tape and even her father's defense of O.J. Simpson.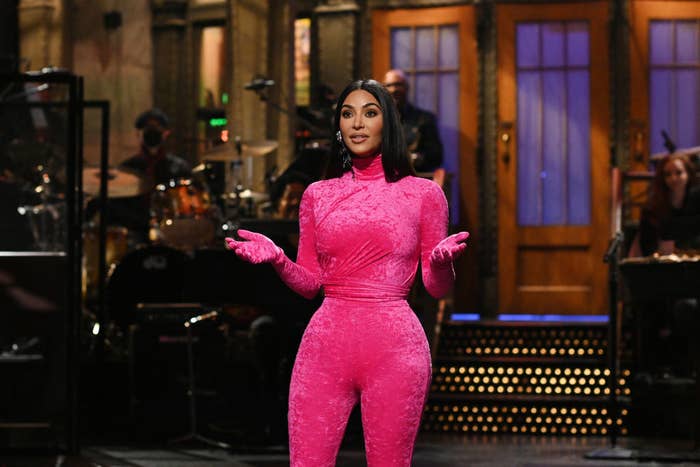 And now, in a new I-D Magazine Q&A with playwright Jeremy O. Harris, she's getting real about the public's misconceived notions about them being able to roast themselves. "I think people might not get that we're absolutely in on the joke. We always have been."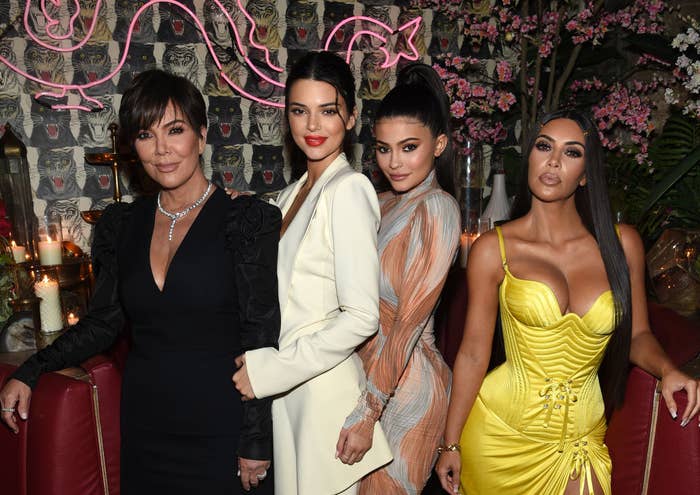 "We have a sense of humor," Kim added. "We roast each other as a family all day long. None of us are sensitive to it. I wanted people to see a part of my personality that all my friends know, that everyone close to me knows. But you know, SNL was a completely different audience for me. It was my opportunity. I wanted to show people that this is funny, and this is a big side of my personality too. And it was fun."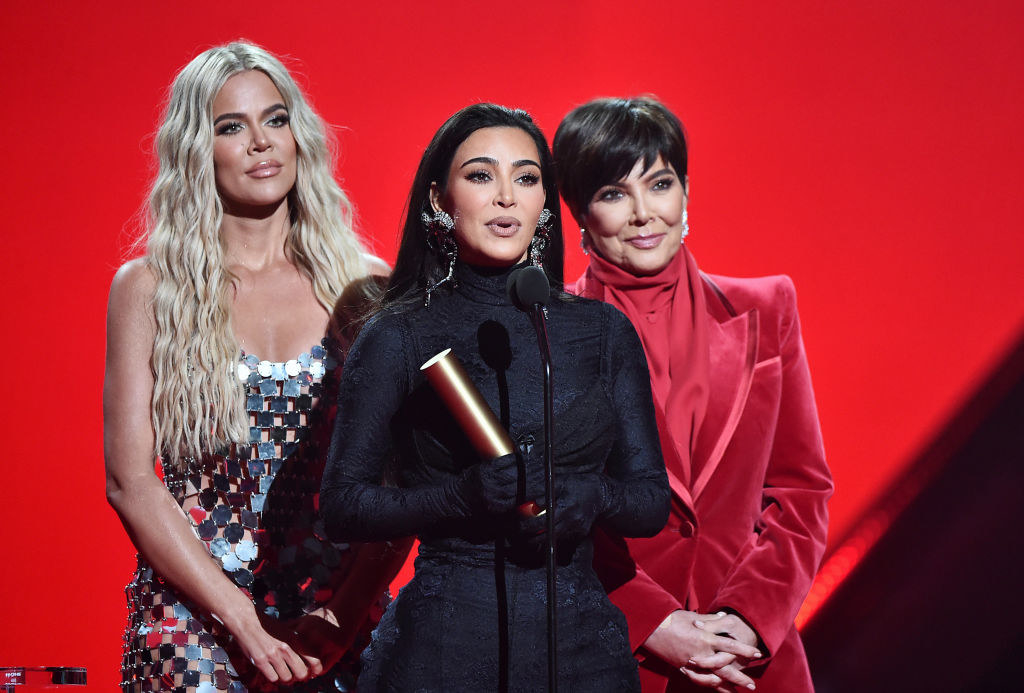 The 41-year-old also addressed past criticism of her cultural appropriation and Blackfishing. Kim has been routinely called out for both, including for sporting Black protective hairstyles and tanning excessively. She also received backlash for launching her shapewear brand under the name Kimono, which later became SKIMS.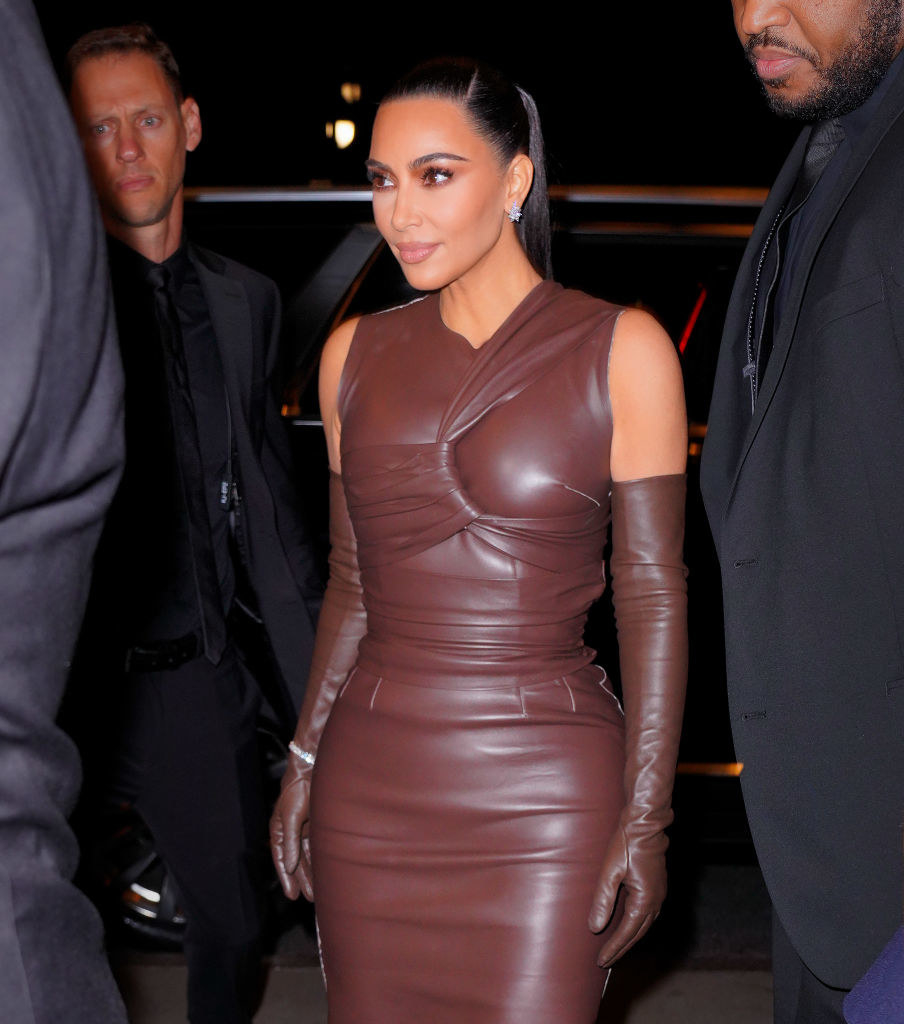 "It was a really quick decision," she explained, referring to the name change. "I mean, I came up with the Kimono name because it was a play on my name, and because I was so inspired by Japanese culture. To me, it was just paying homage to it, but I quickly realized that it wasn't being seen that way."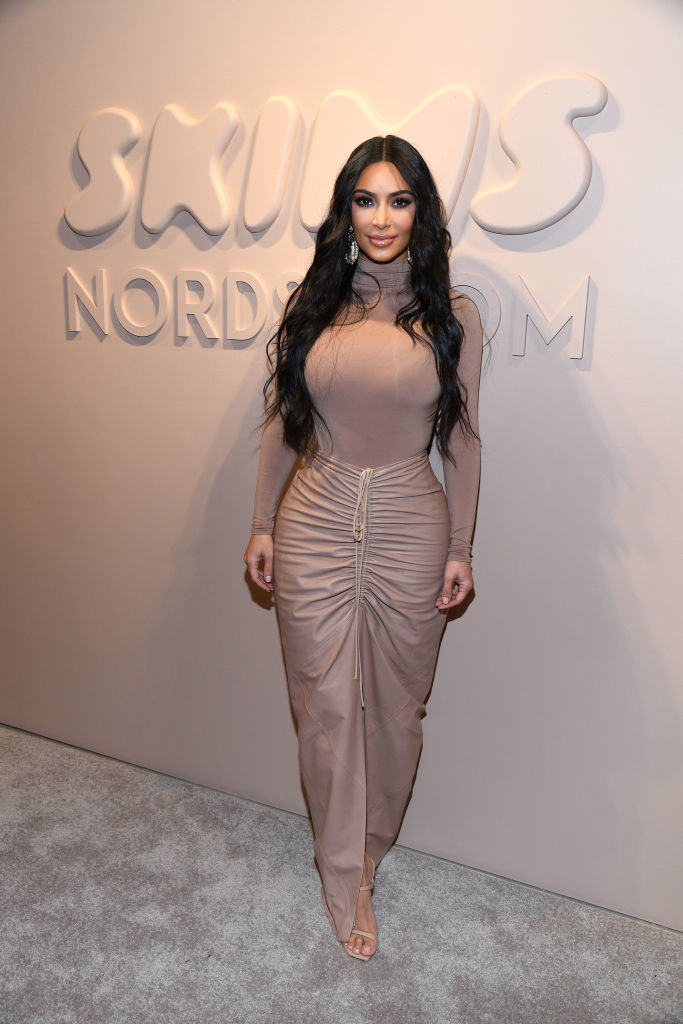 When asked about how she navigated criticism around Blackfishing, Kim reiterated that she "obviously would never do anything to appropriate any culture. But I have in the past got backlash from putting my hair in braids and I understand that."
She continued, saying, "Honestly, a lot of the time it comes from my daughter asking us to do matching hair. And I've had these conversations with her that are like, 'Hey, maybe this hairstyle would be better on you and not on me.' But I also want her to feel that I can do a hairstyle with her and not make it that big of a deal either, if that's something that she's really asking for and really wants."
"But I've learned and grown over the years, and figured out good ways to communicate with all my kids about all this," Kim added. "I've definitely learned over time, and I've tried to pass that culture of learning onto my kids too, but then there's also a history of braiding hair in Armenia, and people forget that I am Armenian as well."