Yes, I Know How Genes Work But Jude Law's Son Rafferty Looks Exactly Like Him
I will excuse the nepotism because he looks good.
Jude Law and Sadie Frost, like the pretty people they are, have pretty children.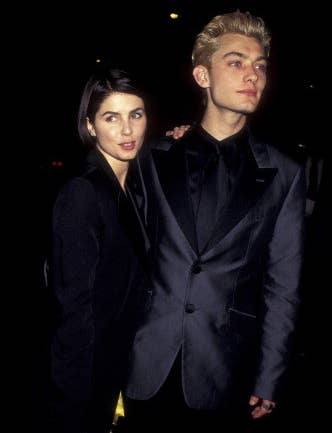 If you weren't aware, one of them, Rafferty, is the literal spitting image of his father.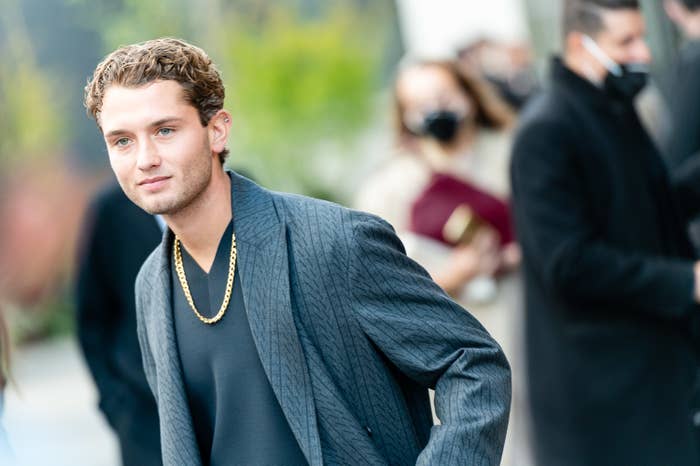 Like, hello???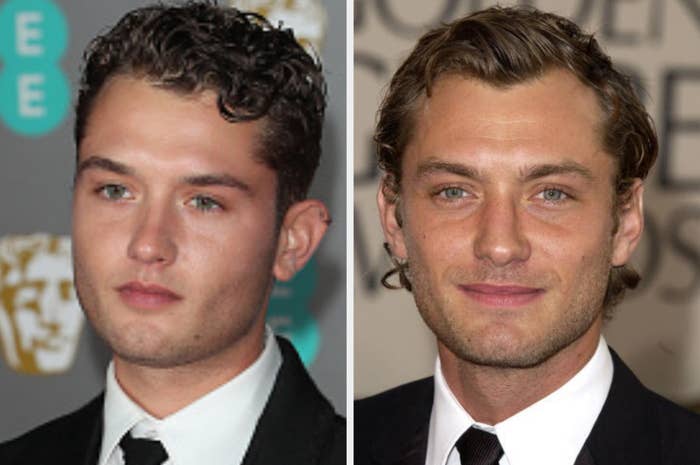 I am looking respectfully.
Given that pop culture is cyclical and we are currently somewhat repeating the early aughts (yes, I'm talking about Bennifer), we can safely conclude that Raff is filling the early 2000s Jude-shaped hole in our lives.
I mean, look at this British GQ cover.
So, of course, taking advantage of what his father gave him (a gorgeous face), the 24-year-old is following in his footsteps to star in his debut role, Twist, a modern retelling of Charles Dickens' Oliver Twist.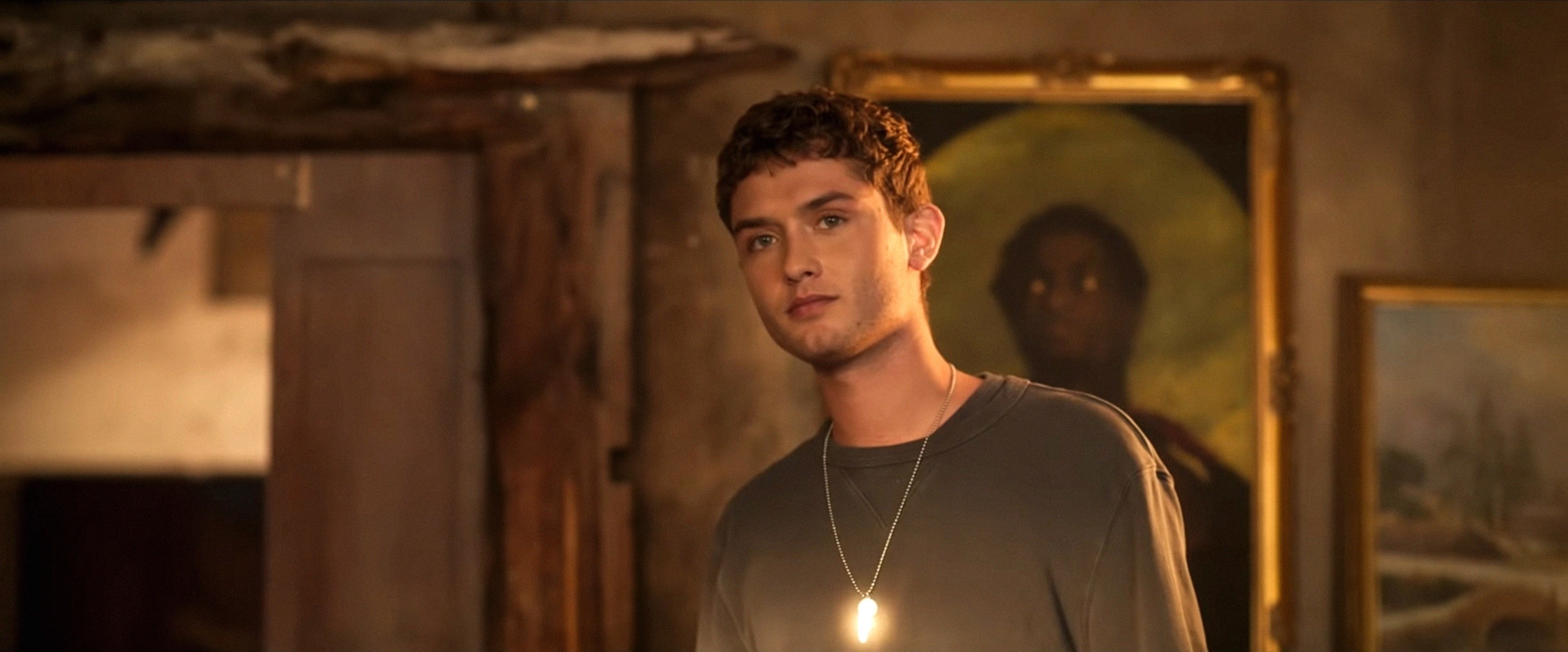 Twist's path becomes complicated when he's lured into a street gang headed by the paternal Fagin (Caine). Attracted by the lifestyle and to Red (Sophie Simnett), a member of the gang, things come to a head when an art theft goes wrong.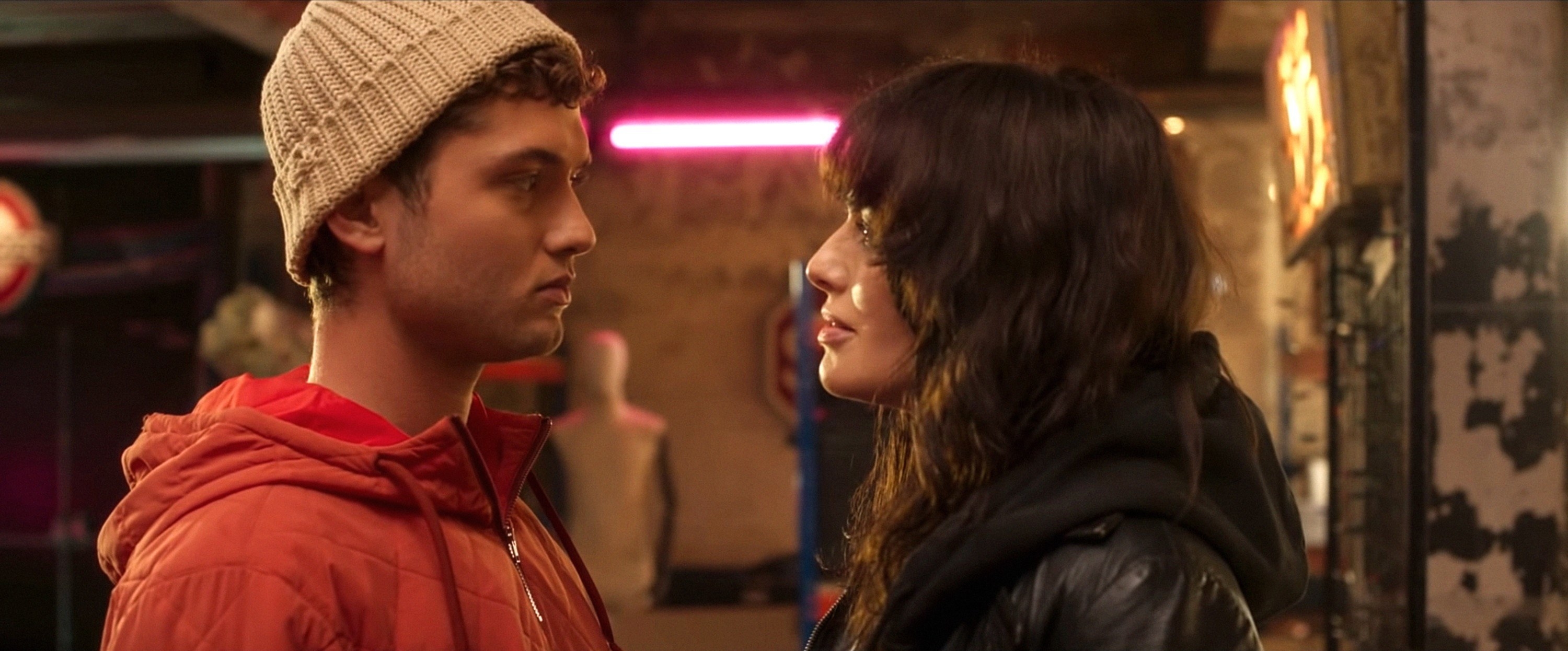 "Twist was one of the most enjoyable and intense experiences I've ever had. It was a whirlwind. The script and the cast blew me away. I was like, 'The pressure is on. I really need to put in the time,'" Rafferty told Wonderland Magazine last year.
The actor is also a model and musician, fronting his band Outer Stella Overdrive.
Twist hits theaters July 30 and will be available on-demand the same day.