By this, I mean that the streamer just released the upcoming season's first-look photos! To say they are stunning, marvelous, intriguing, beguiling, etc. etc. is somehow still an understatement. Where is the preemptive production design Emmy?!
First up is this pic of Lady Portia Featherington (Polly Walker) regally walking down a staircase flanked by her entourage (aka the rest of her family, the only important one being Penelope). She walked so Ms. Fran Fine could run, IMHO.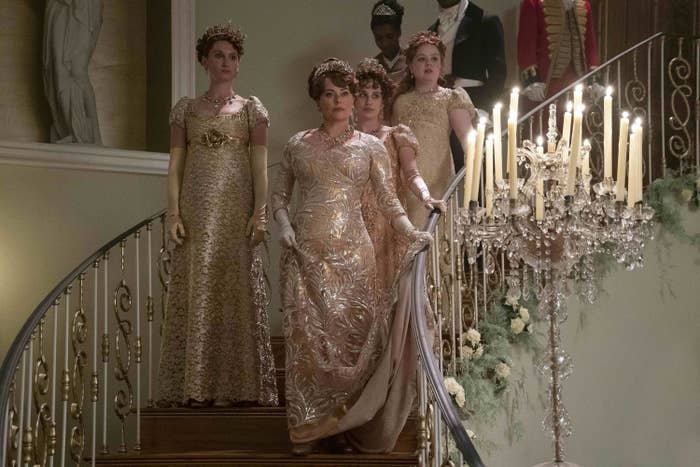 Second, we have Simone as Kate, Charithra Chandran as her sister Edwina, and what I'm assuming is their family's lovely pet corgi.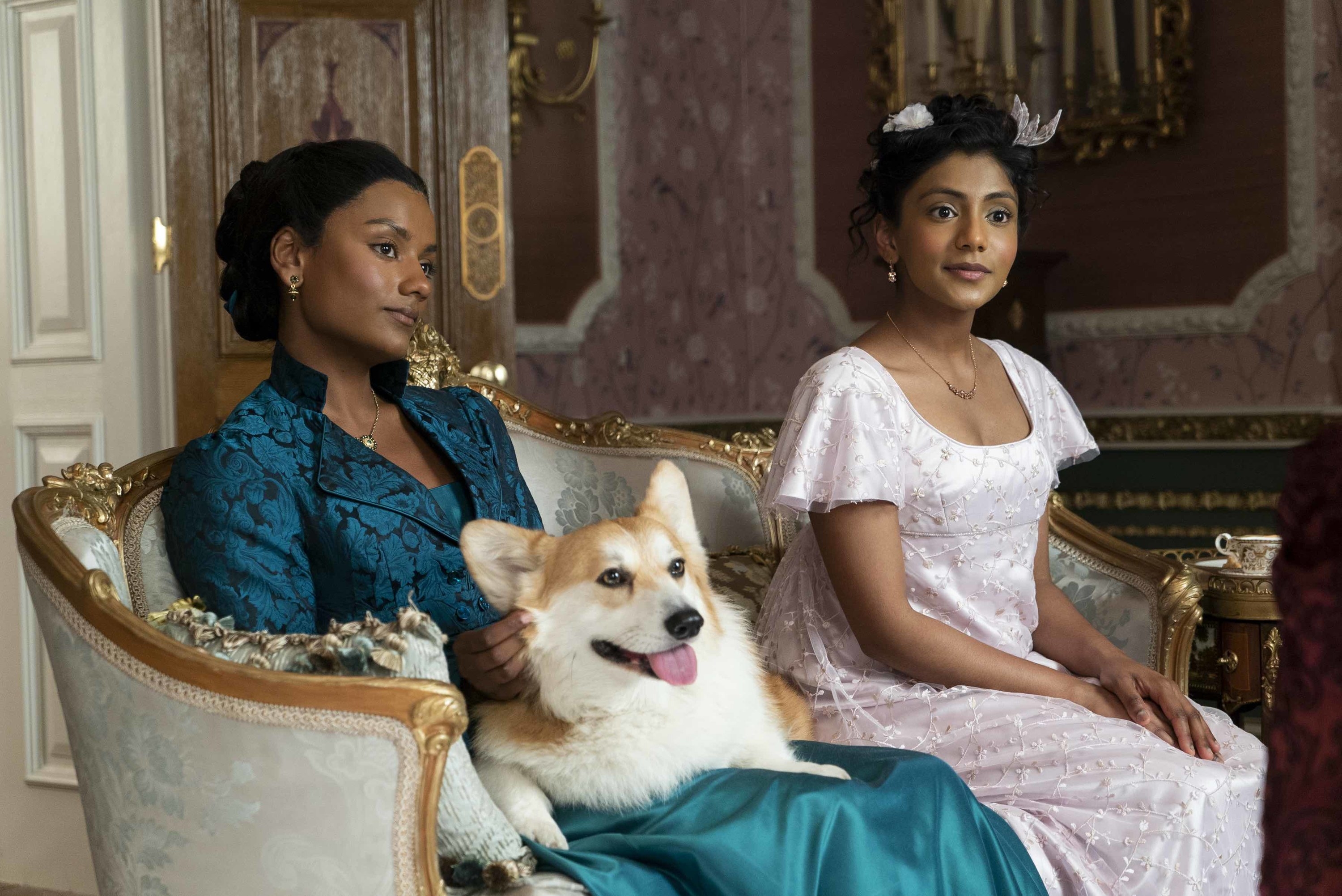 Once again, I ask: Where 👏🏼 is 👏🏼 the 👏🏼 Emmy?! In this third picture, we have Queen Charlotte (Golda Rosheuvel) reading a pamphlet that I could only assume comes from Lady Whistledown herself.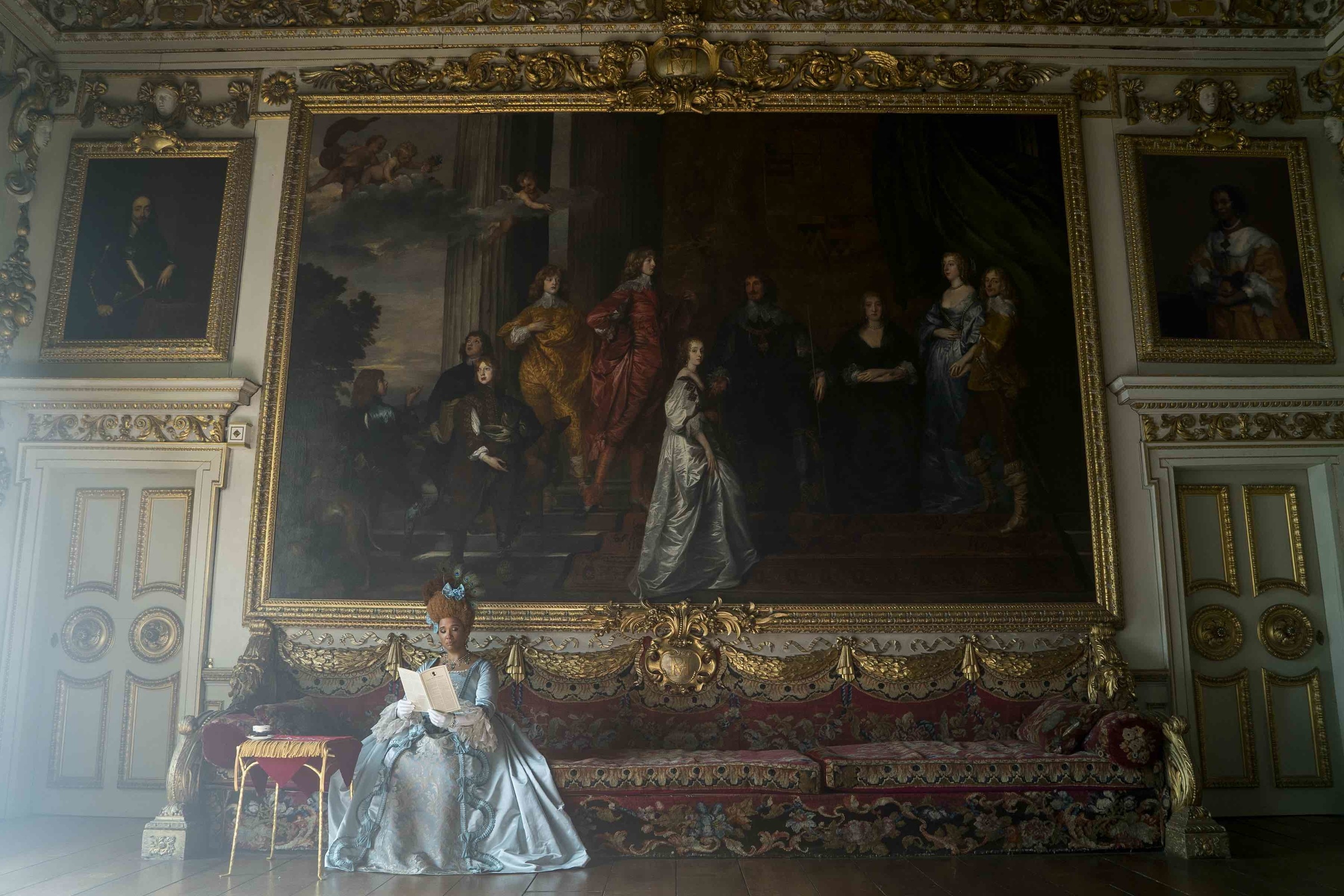 En garde! Here we have the Bridgerton bros fencing the day away. I'm sure this scene has plenty of witty banter that we, unfortunately, are not privy to as of yet.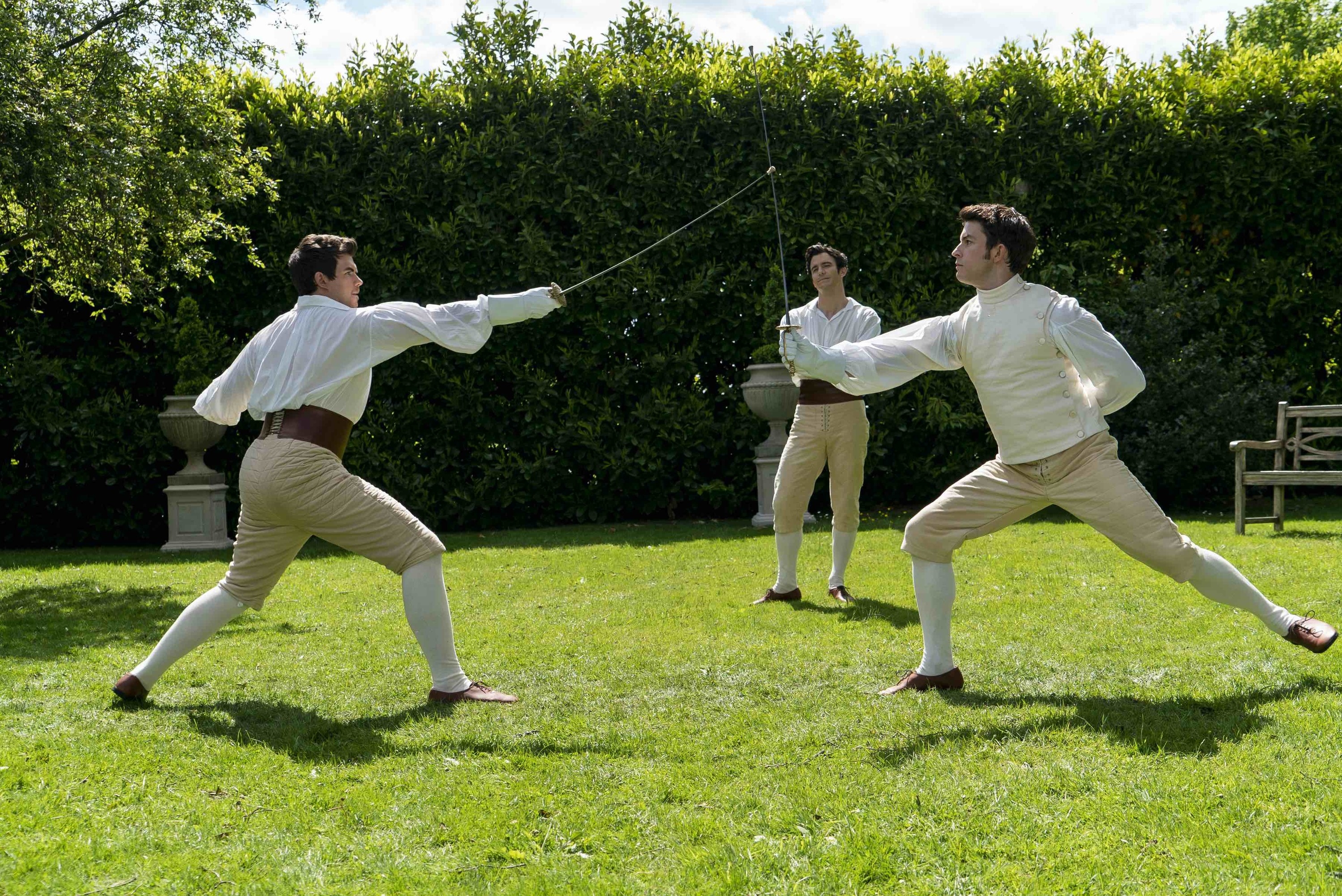 It's getting serious! In this photo — the first from Episode 3 — Phoebe Dynevor returns as Daphne (now Basset, not Bridgerton)! Given the worried look on her face, she might be back in town to give her horny mess of a brother some much-needed advice.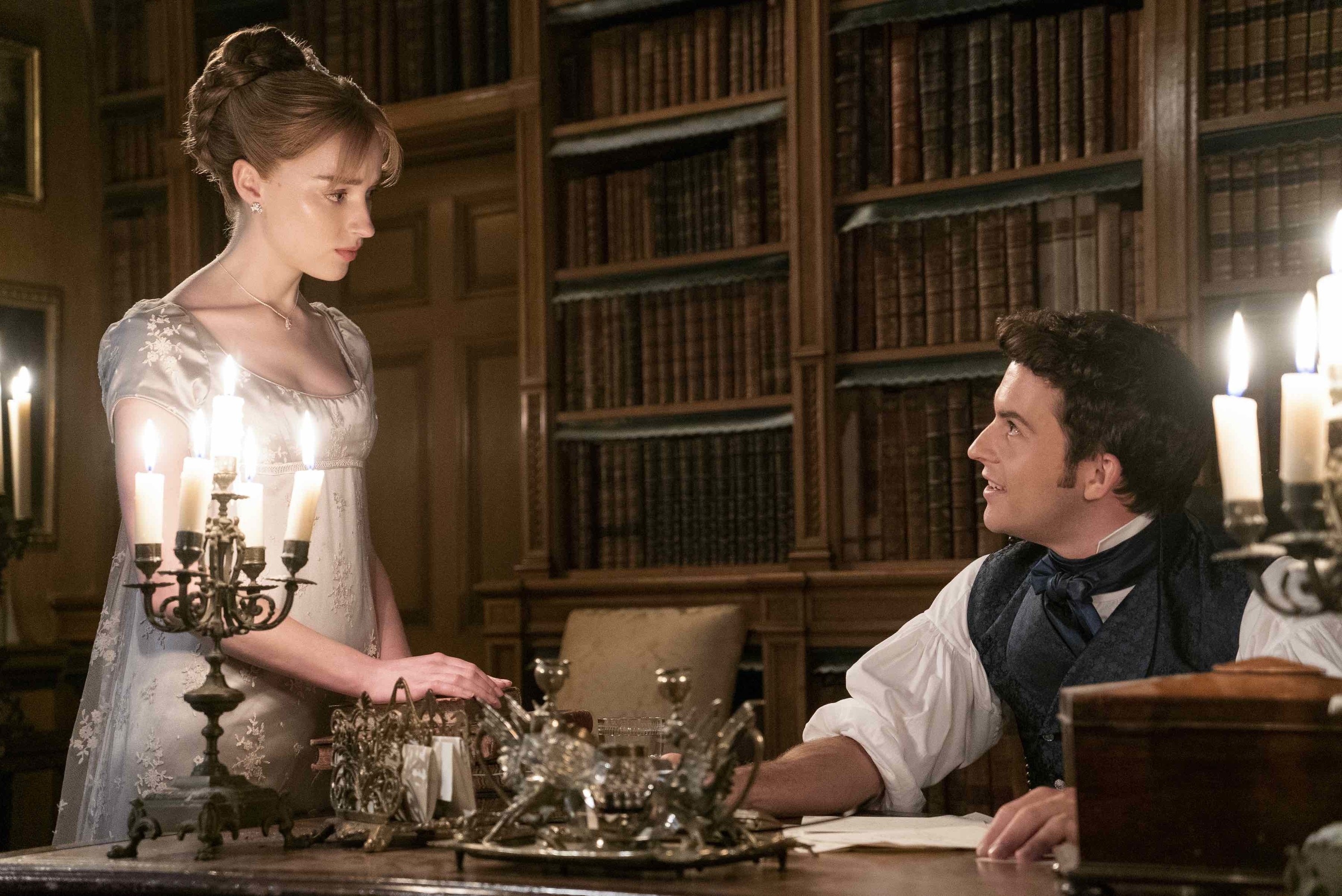 In this Episode 4 still, Kate joins Anthony, his brother Benedict, and Jack (played by series newcomer Rupert Young) on what looks to be a hunting activity. I'm almost 99.8% sure she surprises them all by being the best shot.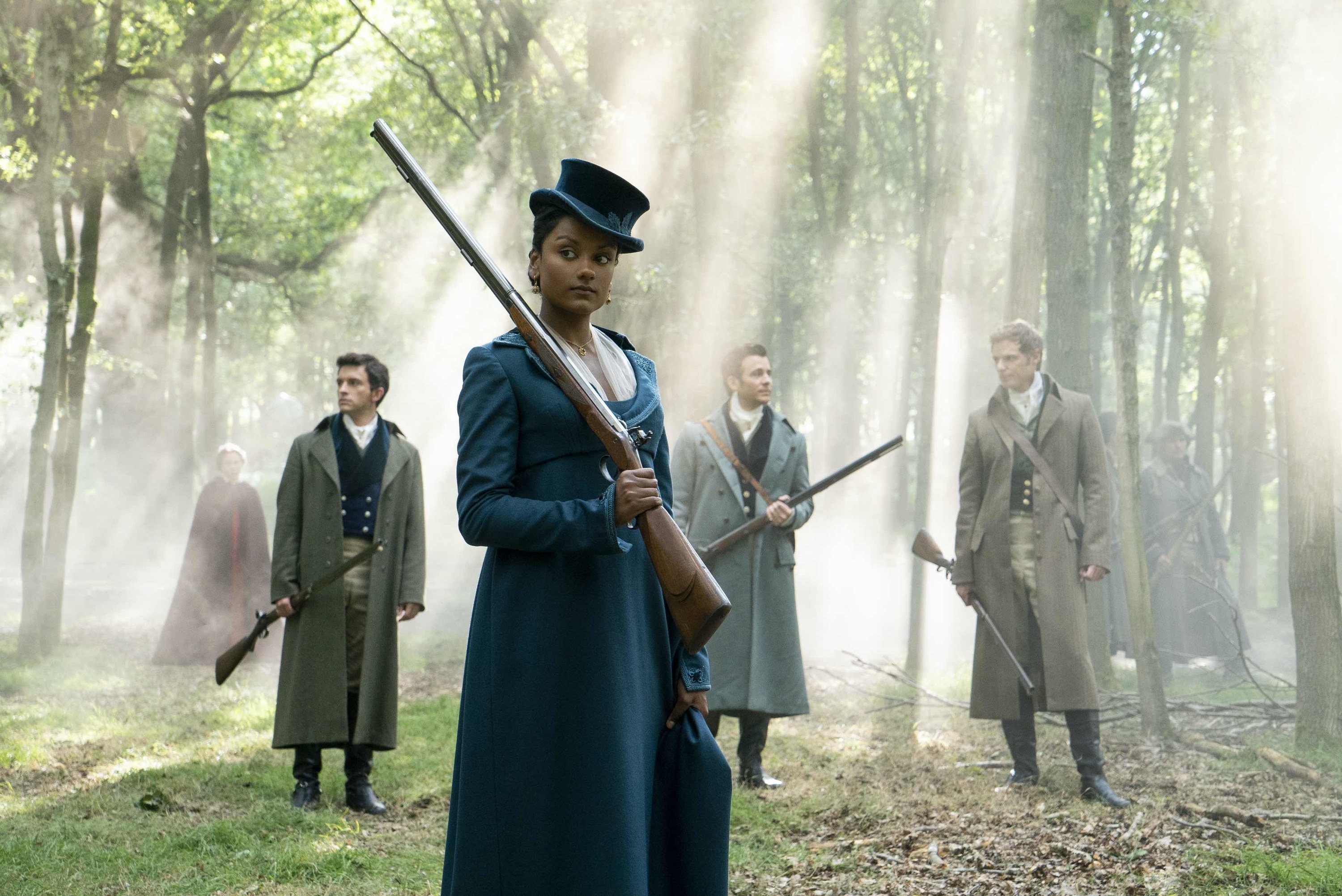 Dear all, this photo is the cause of my untimely death. In this absolutely swoon-worthy photo, we see Kate and Anthony in their first dance. I feel like this is one of the ballroom moments that precede THAT garden conversation we saw in the teaser trailer. You can almost hear (and definitely see) Kate's breath hitch!
And last, but certainly not least, we have a photo of Penelope (played by Nicola Coughlan, aka the unknown genius mastermind Lady Whistledown) with Eloise Bridgerton (Claudia Jessie). What could they possibly be scheming?
Well, that rounds out the eight new photos of the upcoming season. Netflix, give us more corgi photos, you cowards! And push up the release date if you're really about it!