We rounded up the easiest ways to for you to spruce up and organize your home instantly. Keep scrolling for the craftiest decor ideas from DIY blogs and BuzzFeed staffers.
1.
Draw on dollar-store dishes to make your own Marimekko-inspired set.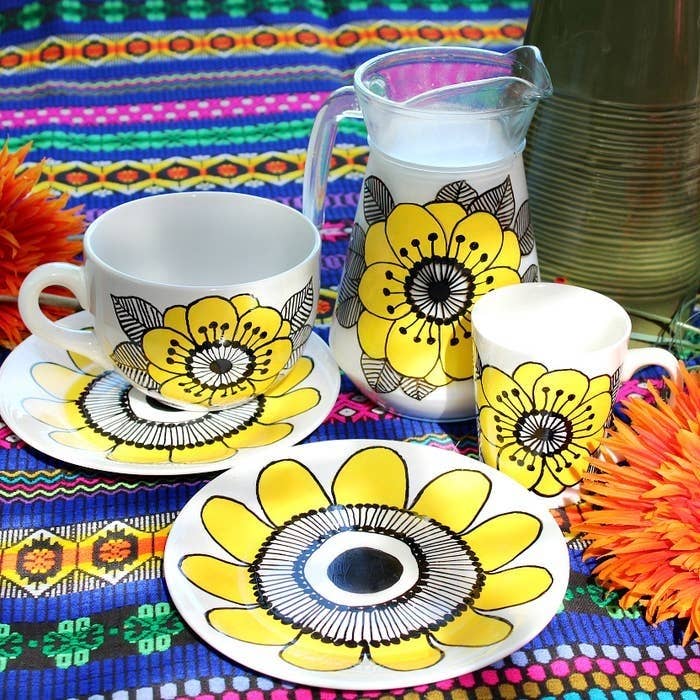 2.
Customize inexpensive pillow covers with fabric paint and masking tape.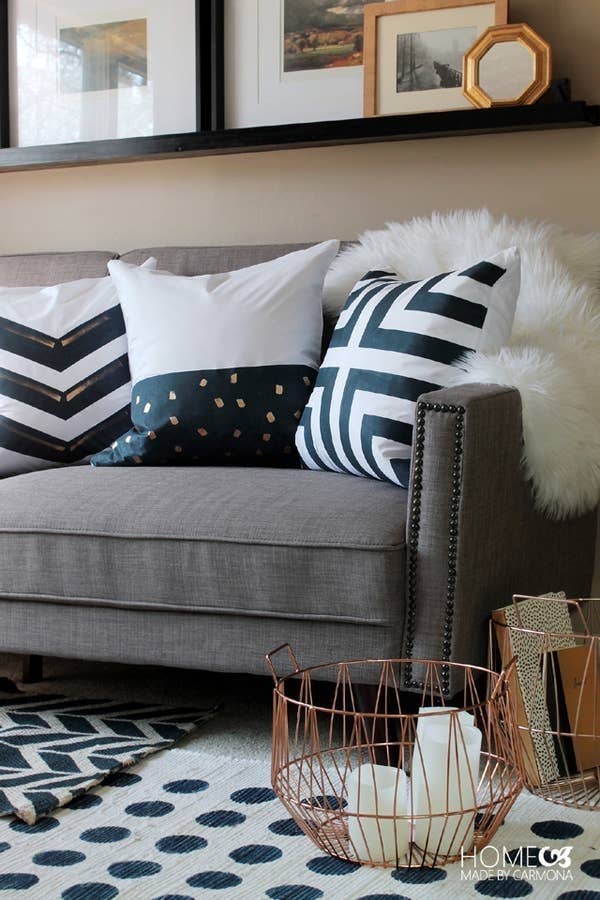 3.
Add some nature to your walls with DIY leaf art.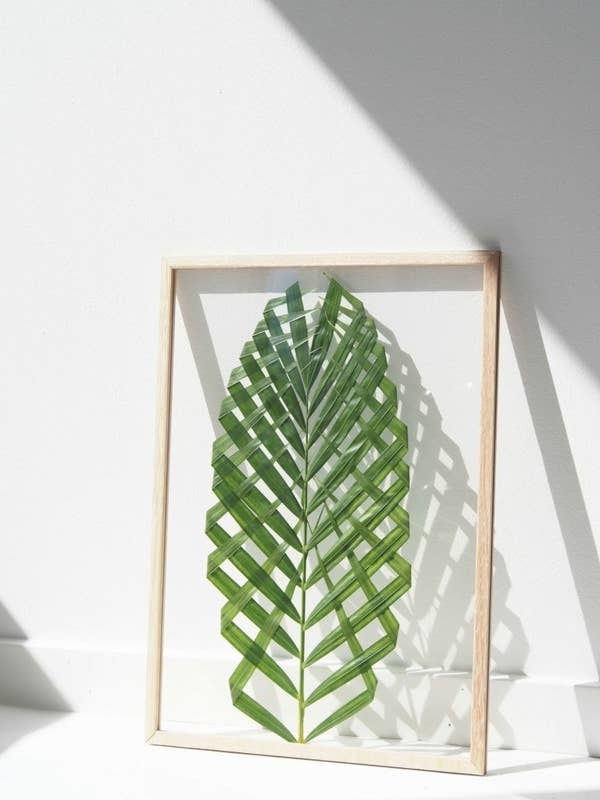 4.
Make your own clock with a simple clock kit.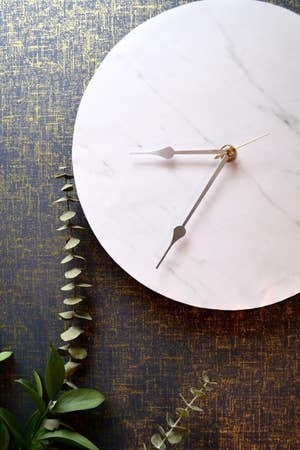 5.
Make a lil' wool cactus to store your pins in.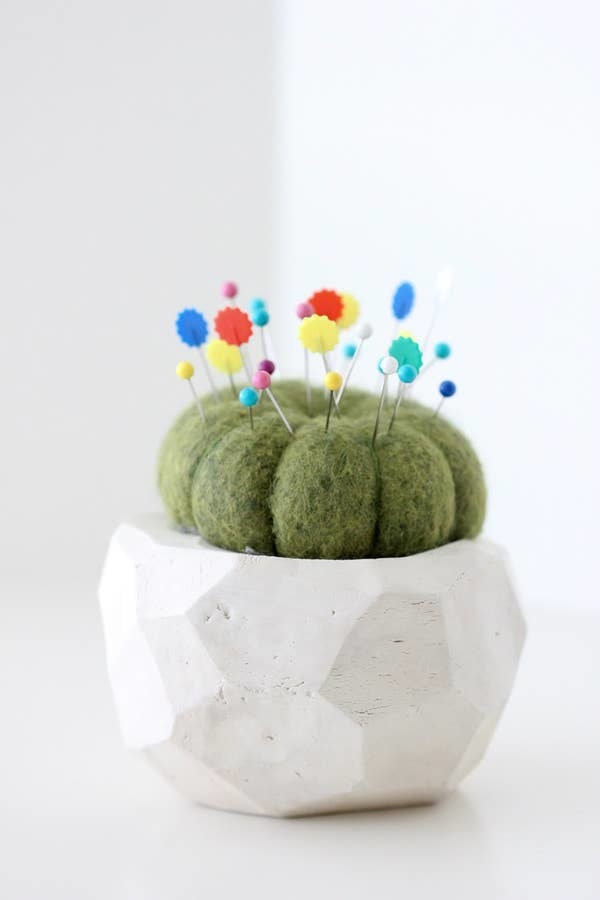 6.
Build your own set of honeycomb-shaped shelves out of popsicle sticks.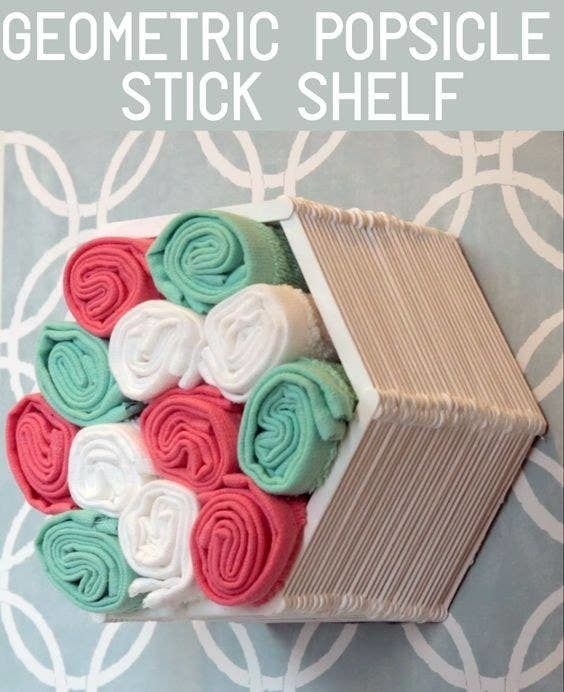 7.
Make a hula hoop headboard.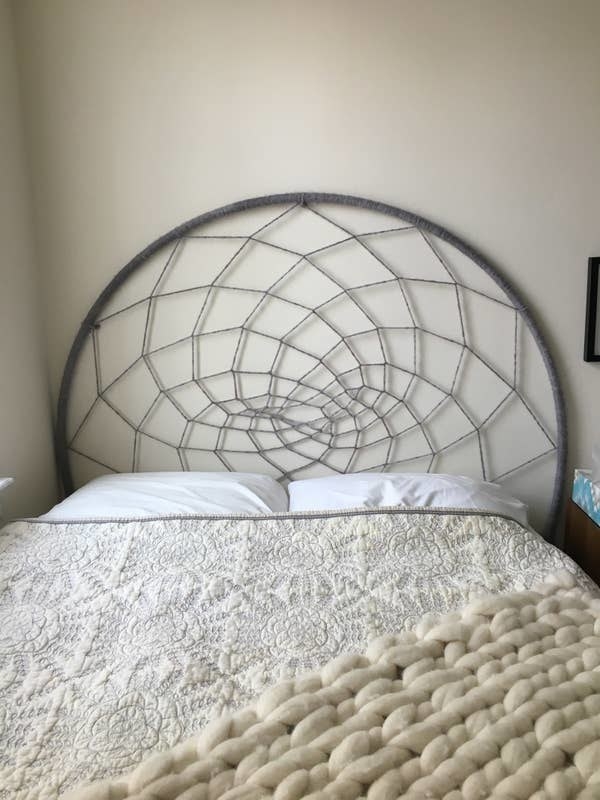 8.
Construct a light-up marquee sign in the shape of whatever word you choose.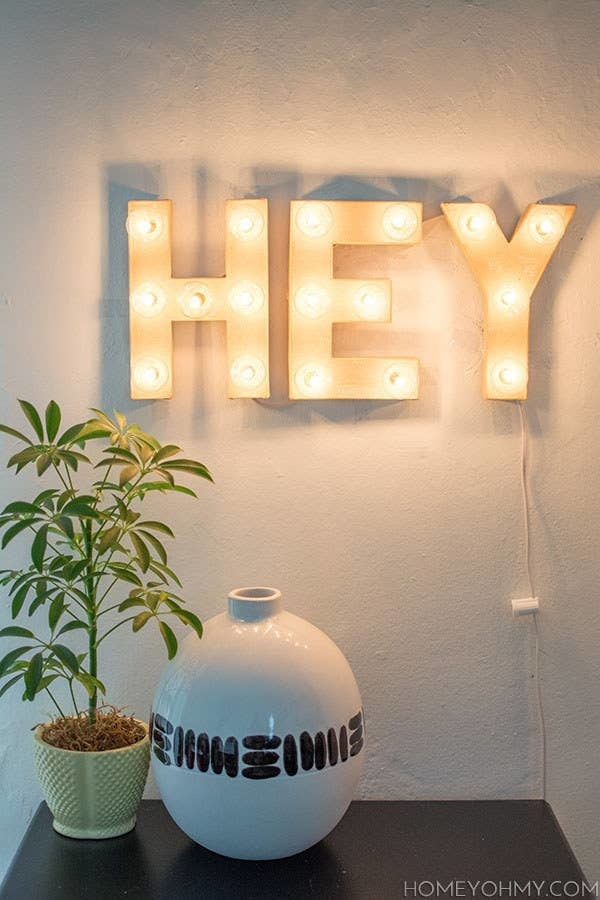 9.
Paint a simple canvas drop cloth to make a patterned rug.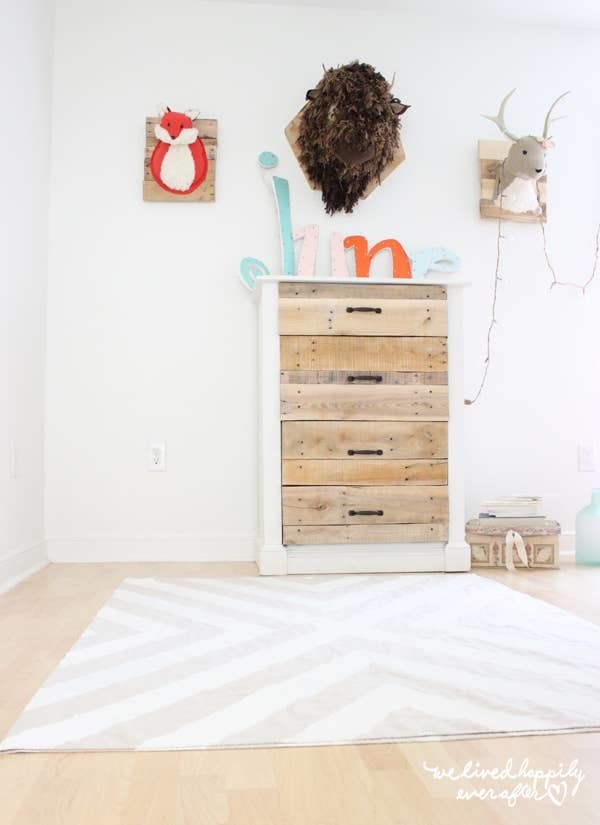 10.
Frame your posters with wooden slats and twine.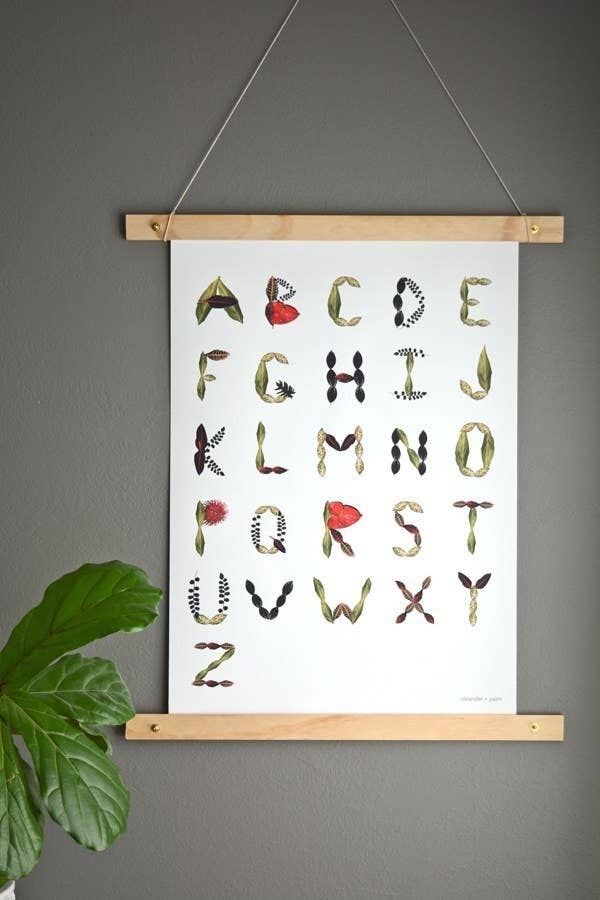 11.
Attach a wooden base to a basic plastic planter for a midcentury-inspired cactus garden.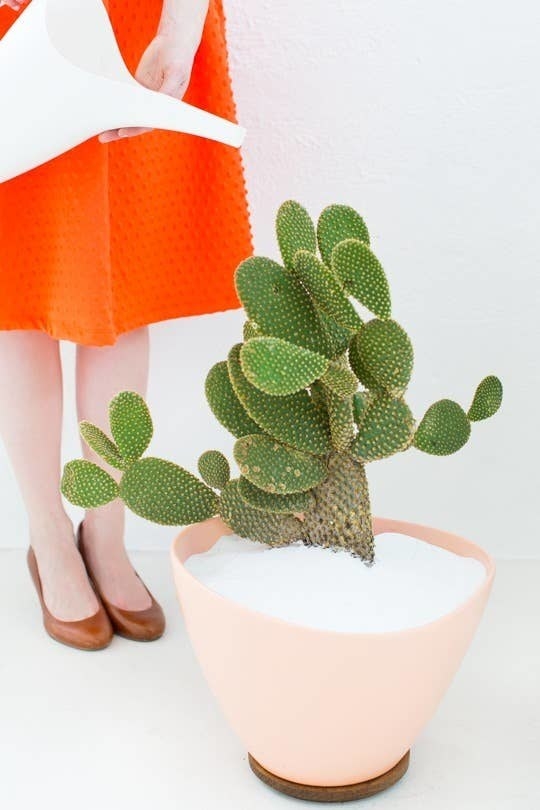 12.
Paint two discarded bricks and use them as bookends.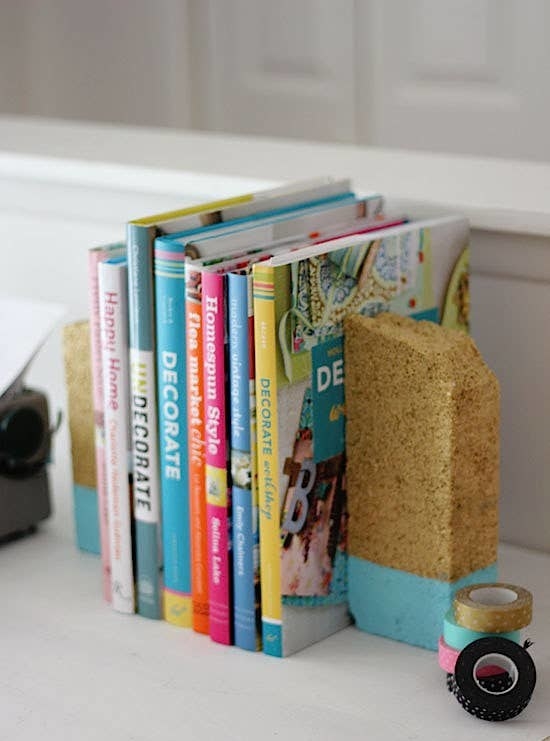 13.
Build a vintage-y breakfast tray out of plywood.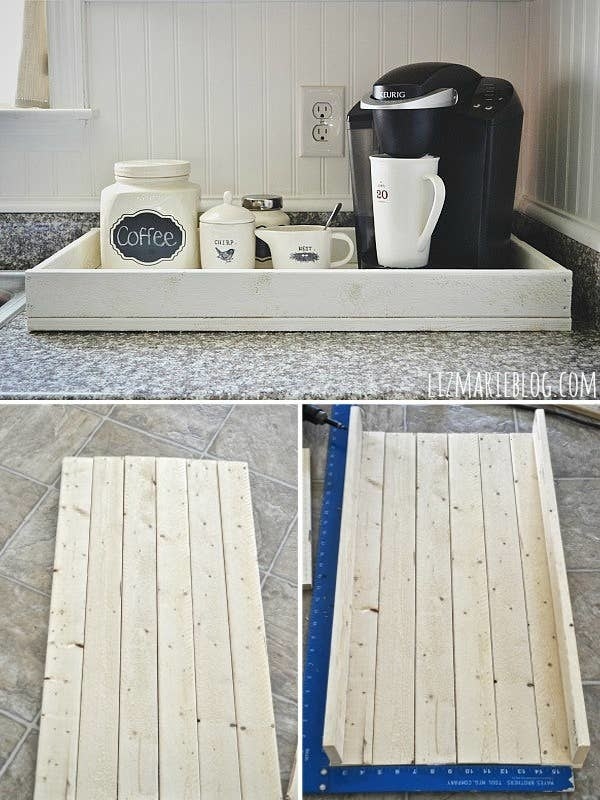 14.
Print out your favorite photos and tape them to a gift box or shoe box lids.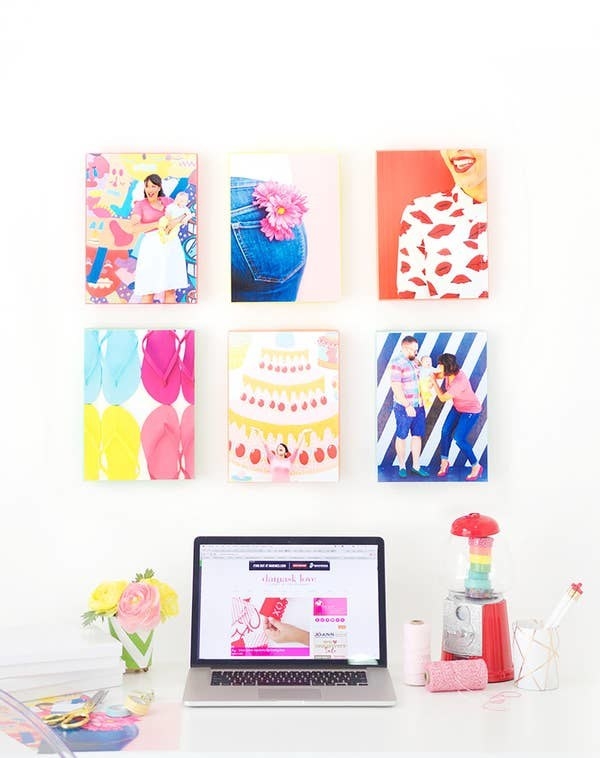 15.
Create this super cute wall grid that's actually just a few wire shelves.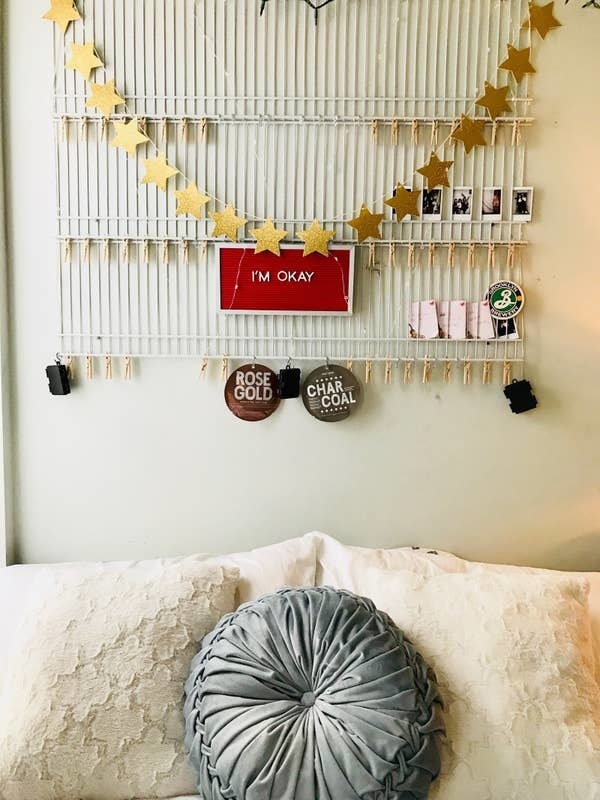 16.
Give your fridge a polka-dot makeover with contact paper dots.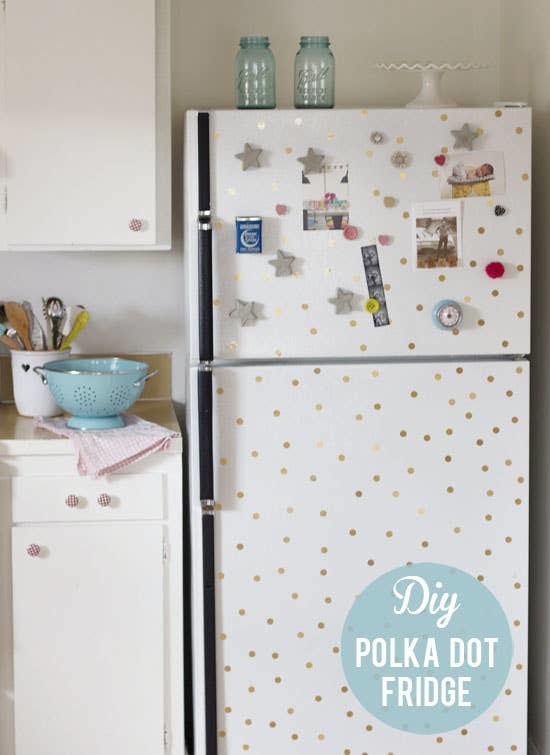 17.
Make your own trendy marble and gold side table.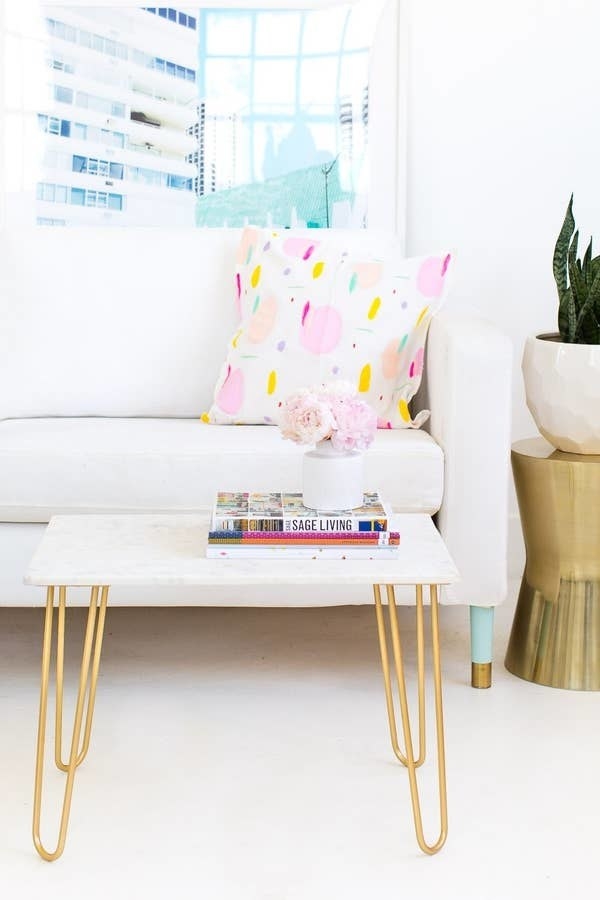 18.
Embrace minimalism with this cinder-block desk.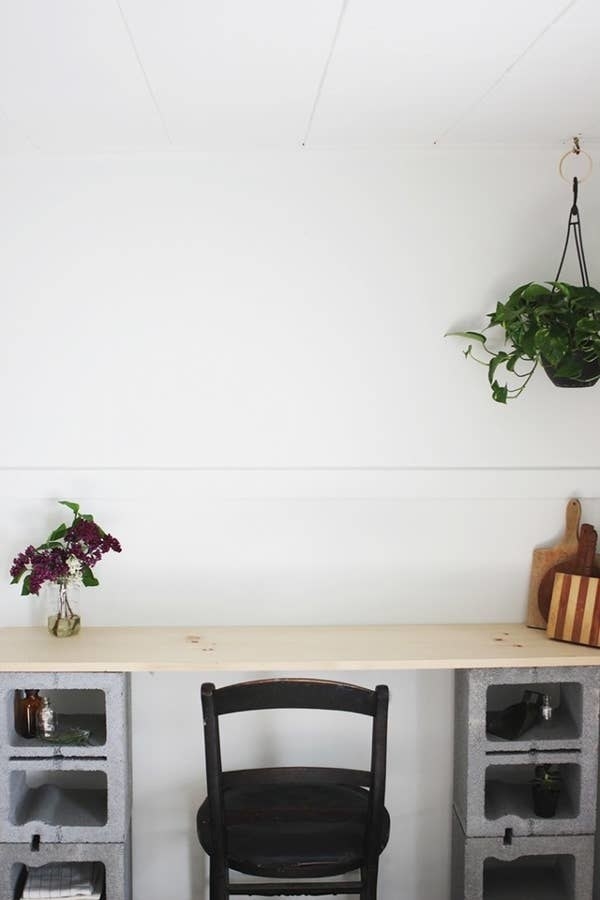 19.
Organize your measuring cups and spoons with these adhesive hooks.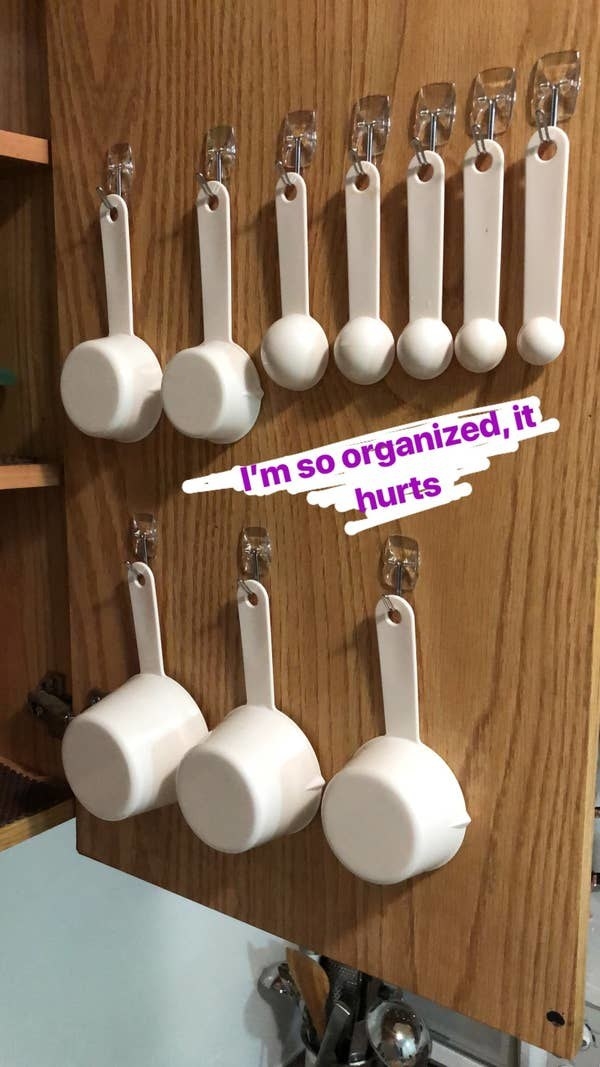 20.
Spend a rainy day in front of the TV making your own rug.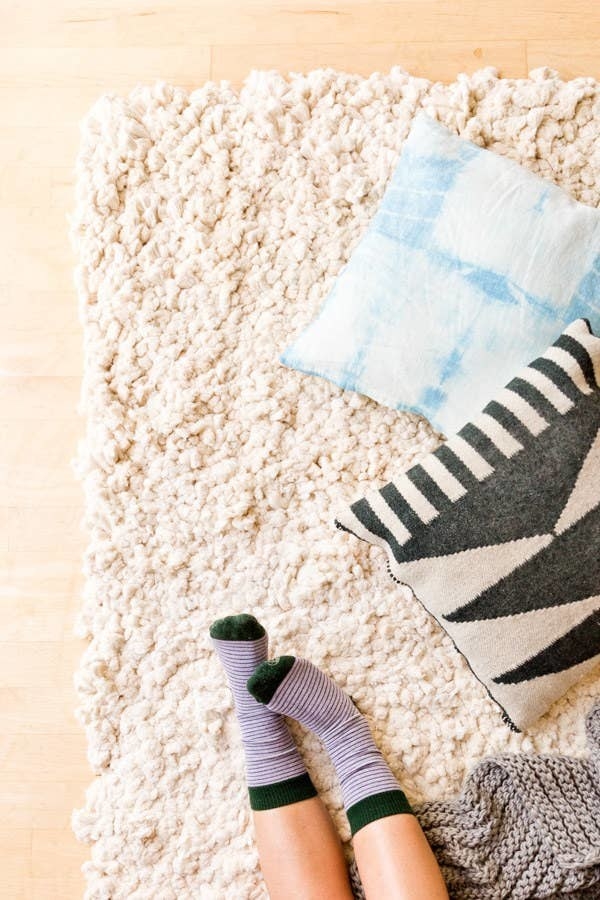 21.
Paint your vinyl or linoleum flooring.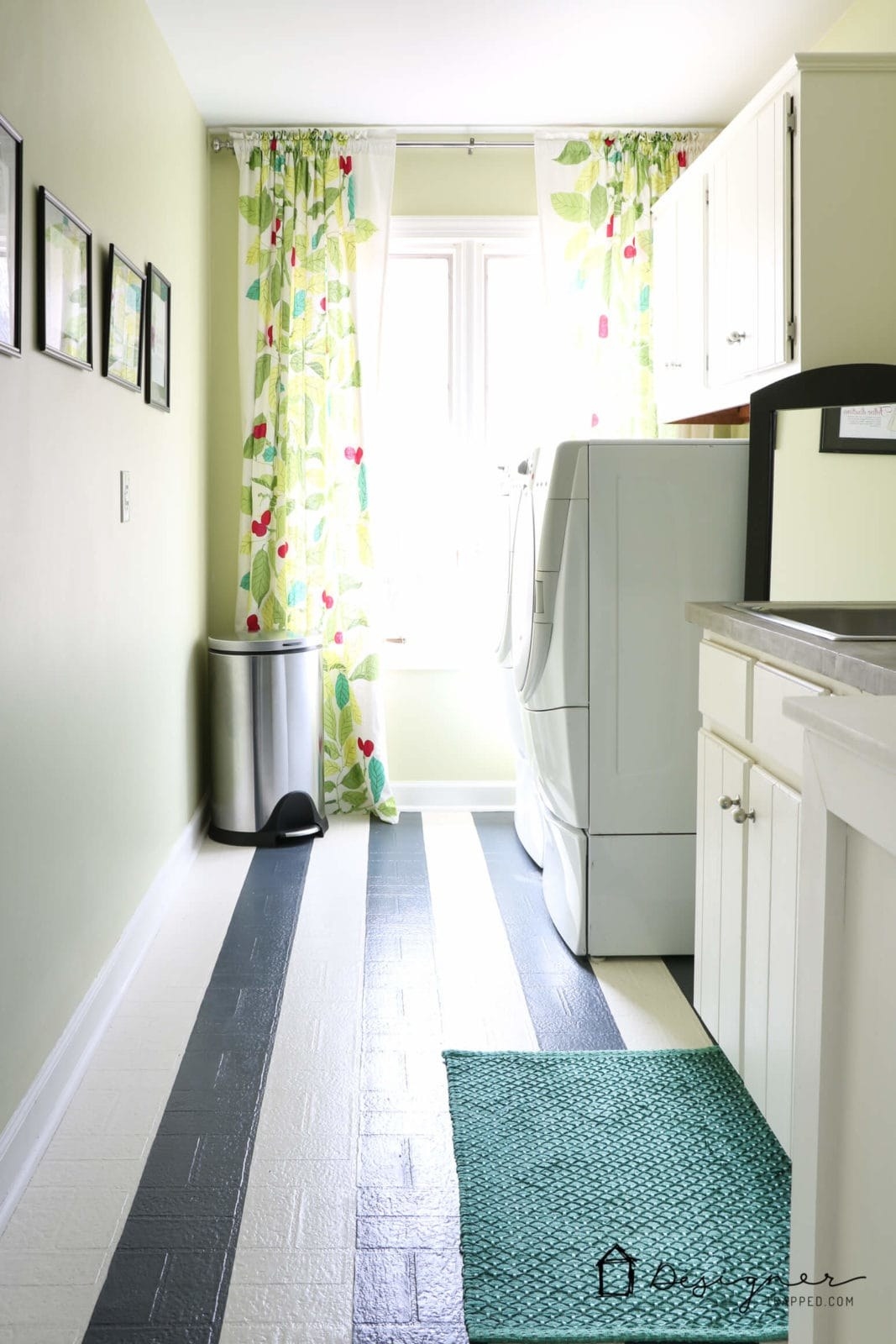 22.
Decorate your fridge with washi tape or spray paint.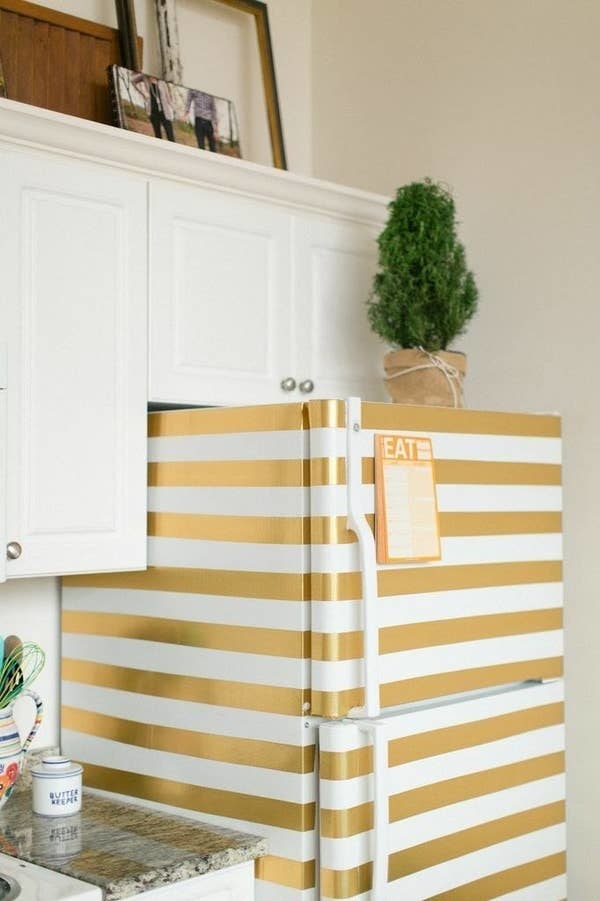 23.
Knit this bulky blanket that's warm in the winter and gorgeous year-round.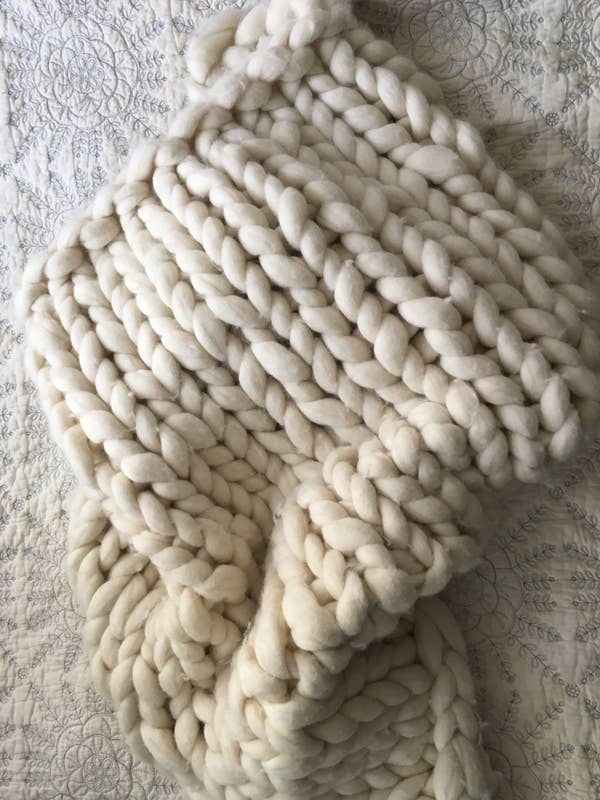 24.
Framing your bathroom mirror will make it "sit" nicely with the rest of your decor.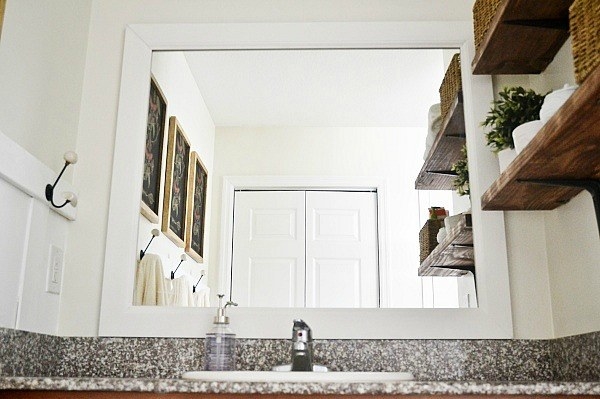 25.
Turn your address number into an address planter.

26.
Throw some glitter onto your pillows.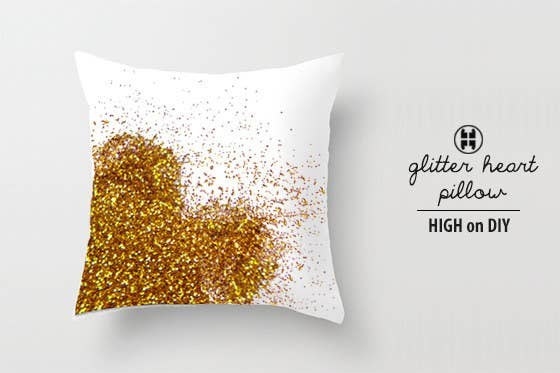 27.
Spruce up your mirror by glueing tiles around the border.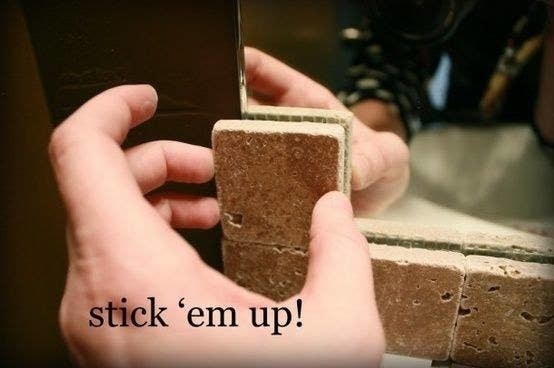 28.
Make an easy bar for your balcony out of a piece of countertop and table legs.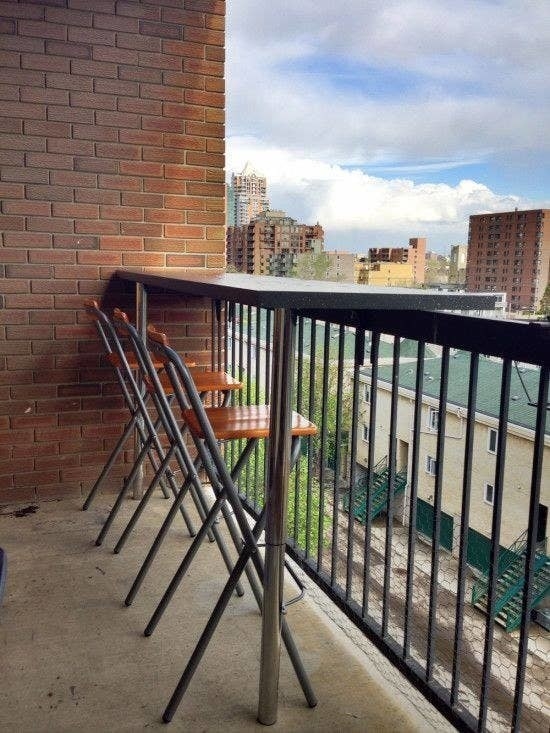 29.
Balance a marble tile on a copper pipe frame for a pretty plant stand.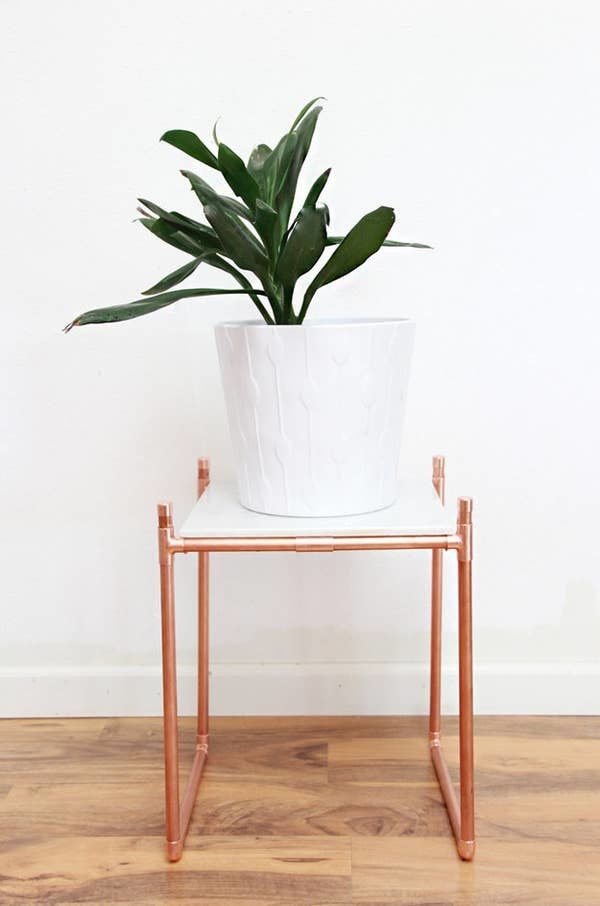 30.
Build your own hanging wooden shelves.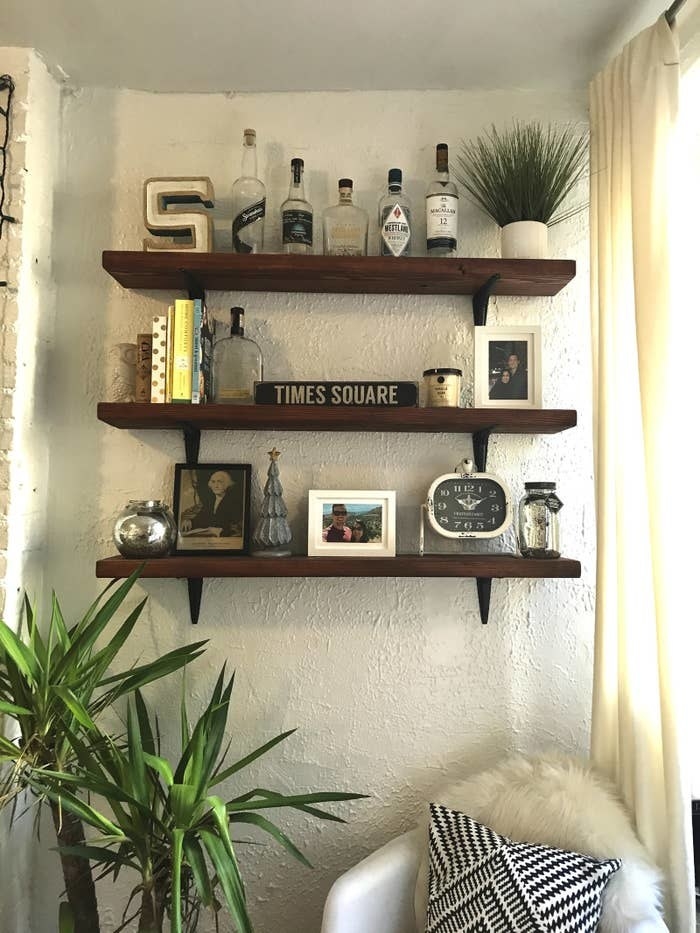 31.
Adhere copper leaf to a framed mirror that you already own.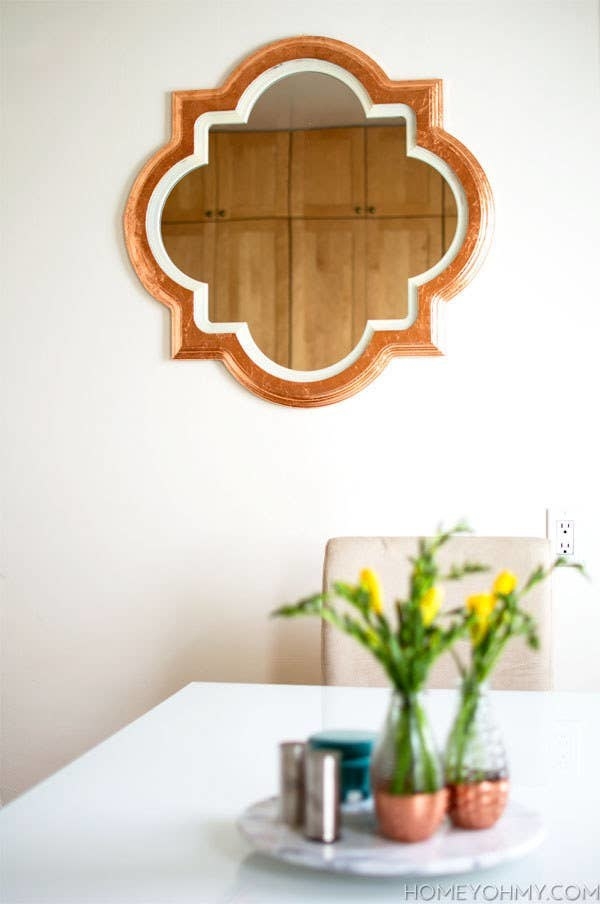 32.
Glue old picture frames onto wooden boxes for pretty framed shadow shelves.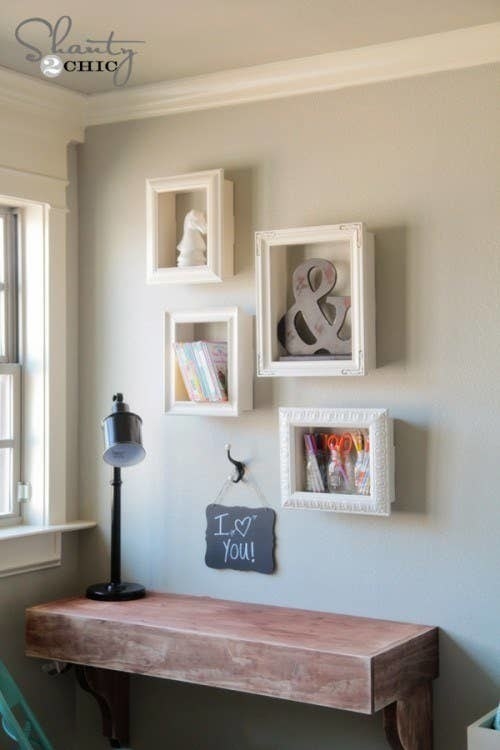 33.
Add some frills by making your own wall hanging.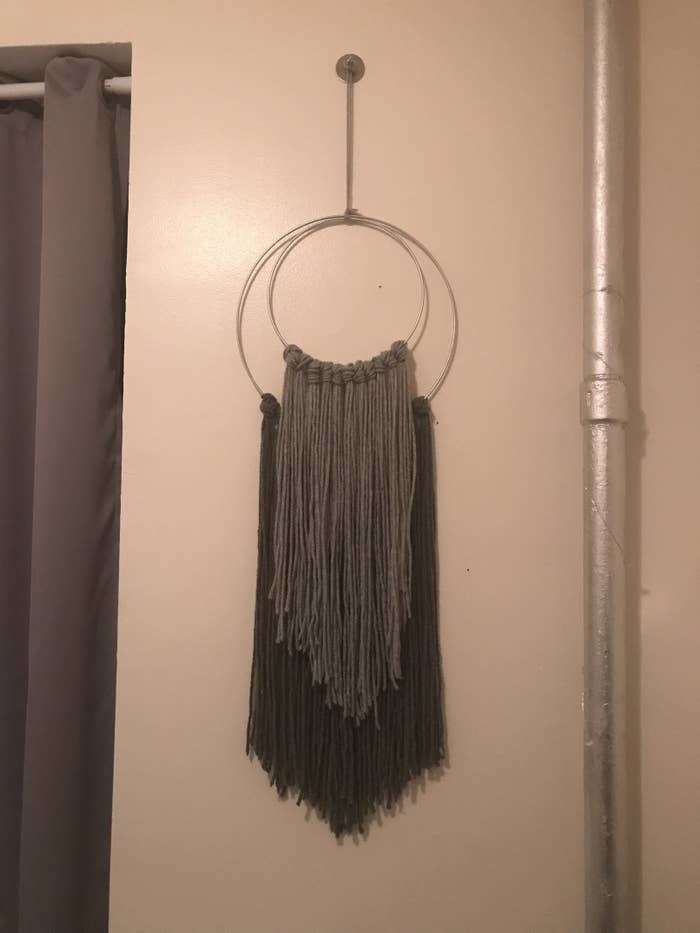 34.
Add simple legs to an Ikea table top for a midcentury-style coffee table, if you prefer to skip the cushioned ottoman.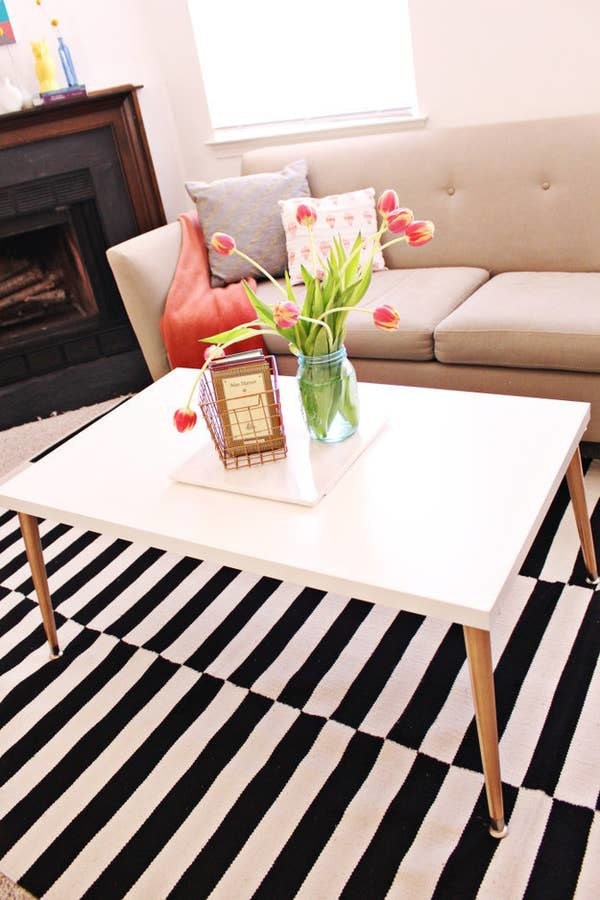 35.
Construct this vertical storage solution for pots and pans that save a ton of space and take less than ten minutes to set up.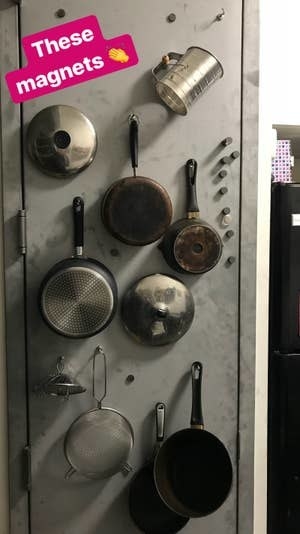 36.
Give an old globe a second life by cutting it in half and adding a clock kit.
37.
Cover an ugly planter in pretty rocks for your front steps.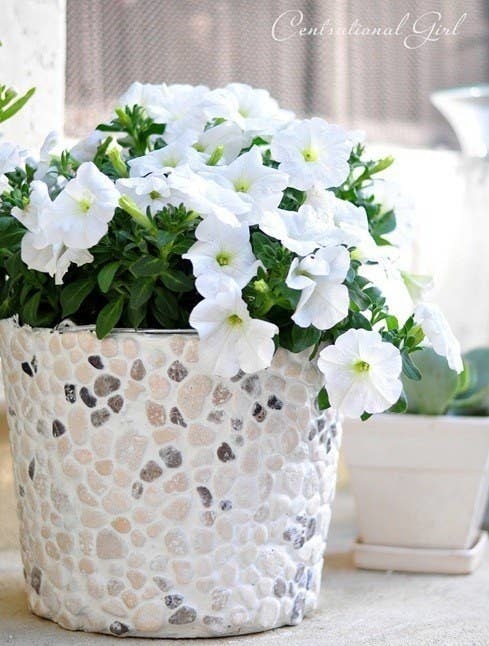 38.
Screw some hairpin legs to a stained or painted crate to create a cute storage space.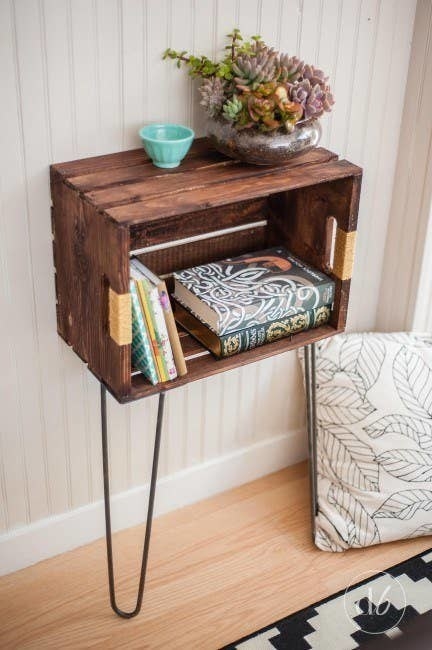 39.
Turn a 1x1 cubby into a sleek side table.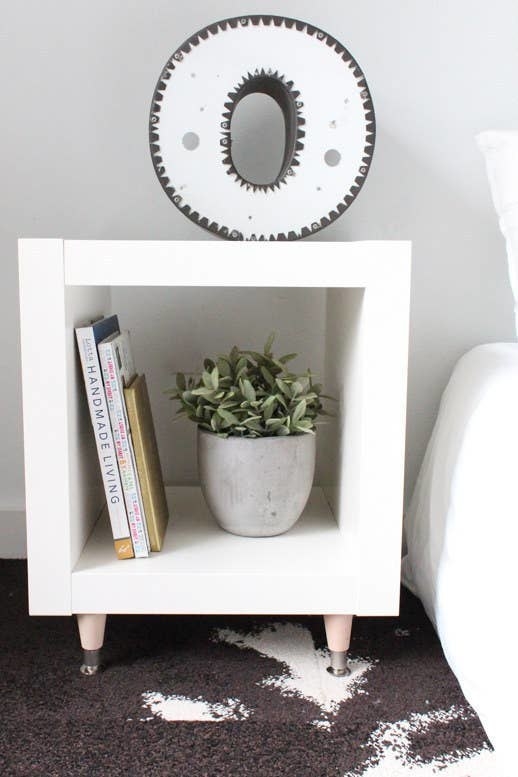 40.
Adhere some gold leaf to canvas pillow covers to make statement pillows.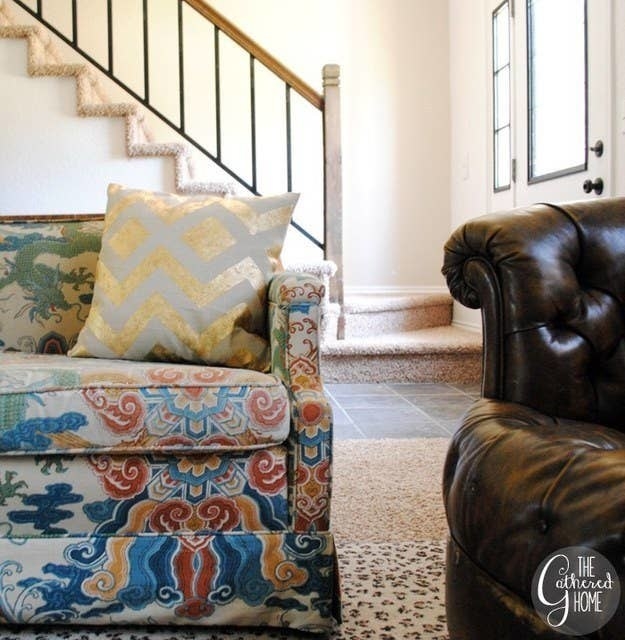 41.
Decorate your flower vases with a confetti design.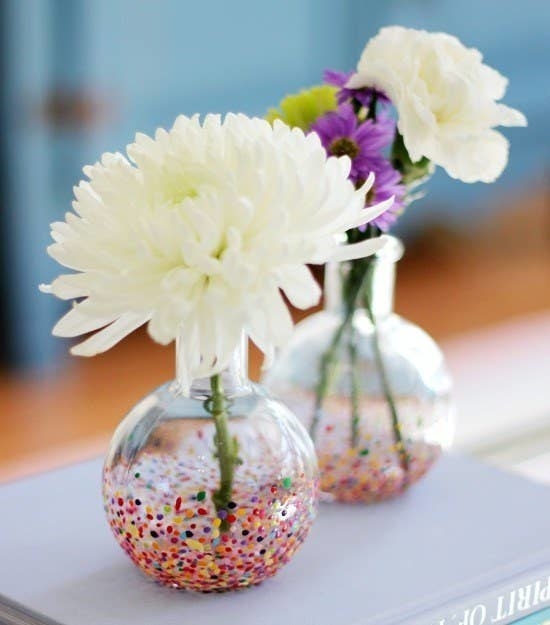 42.
Use fabric medium and acrylic paint to turn a cheap remnant rug into a custom statement piece.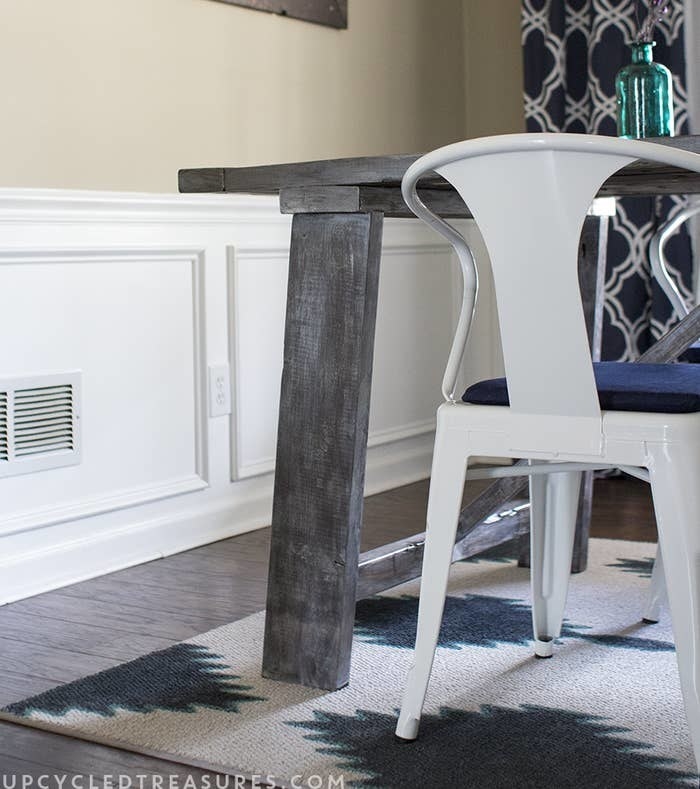 43.
Become an overnight artíste with this easy art idea.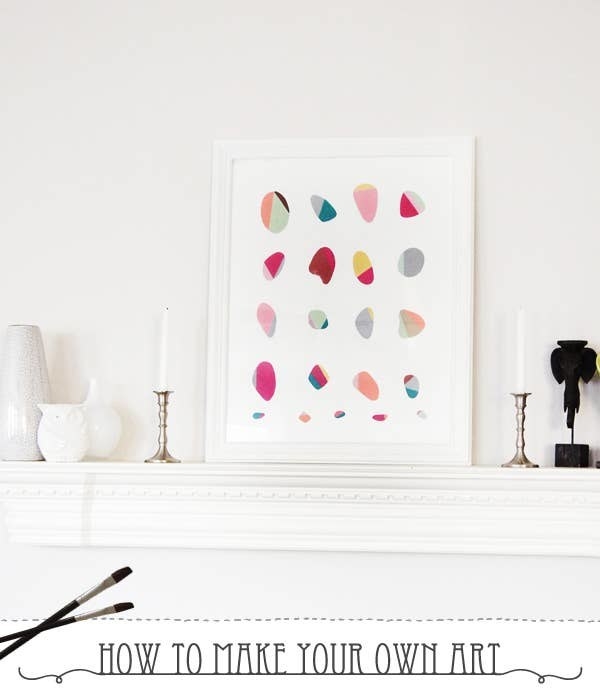 44.
Finally, repurpose any type of wood pallet into a rustic wall clock.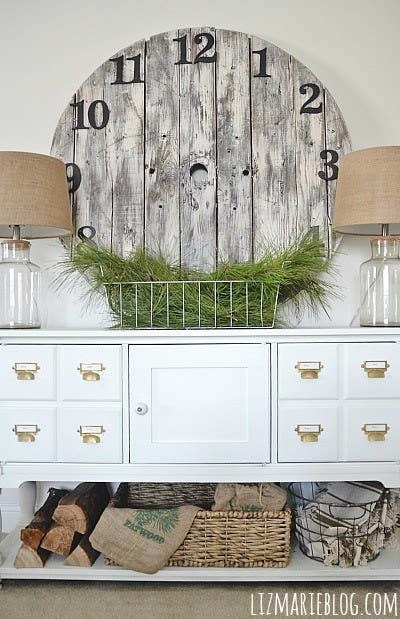 This article contains content from Natalie Brown, Jemima Skelley, Peggy Wang, Emily Shwake, Mallory McInnis, Rachel Sanders, Alison Caporimo, and Alessia Santoro. It was compiled by Kelly Rissman.