We hope you love the products we recommend! Just so you know, BuzzFeed may collect a share of sales or other compensation from the links on this page. Oh, and FYI — prices are accurate and items in stock as of time of publication.
If you use a regular sponge to wash your dishes, you probably know the stinky sponge smell. Maybe you catch a whiff of it when you pick it up...and if its REALLY bad, it lingers on your fingers for hours.
That's why I'm thrilled about Jetz-Scrubz: the sponge that NEVER stinks. And that lasts through literally MONTHS of dishes without totally deteriorating because it's incredibly durable.
Its secrets are several: it's synthetic, so it doesn't have any natural fiber that encourage bacteria to thrive. The soft/spongy side makes dishes a sparkling clean, but doesn't have any holes big enough to pick up food particles. And the scrubby side's super tough but also durable, so it stands up to tough, stuck-on foods.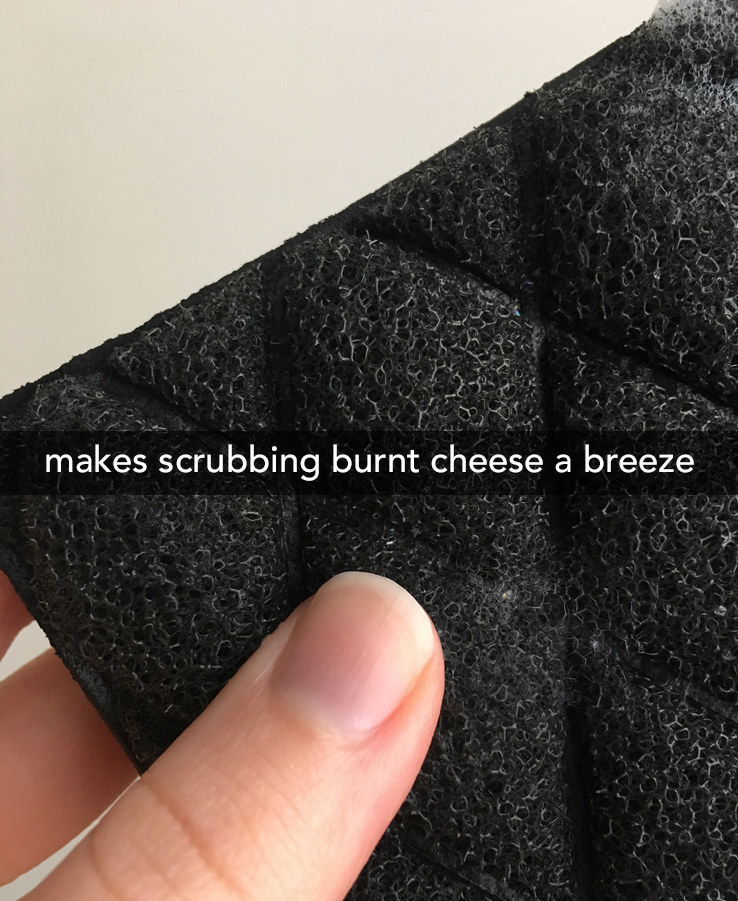 You do need to sanitize it about once a week, but all that takes is a quick run through the top rack of your dishwasher with the heat-dry.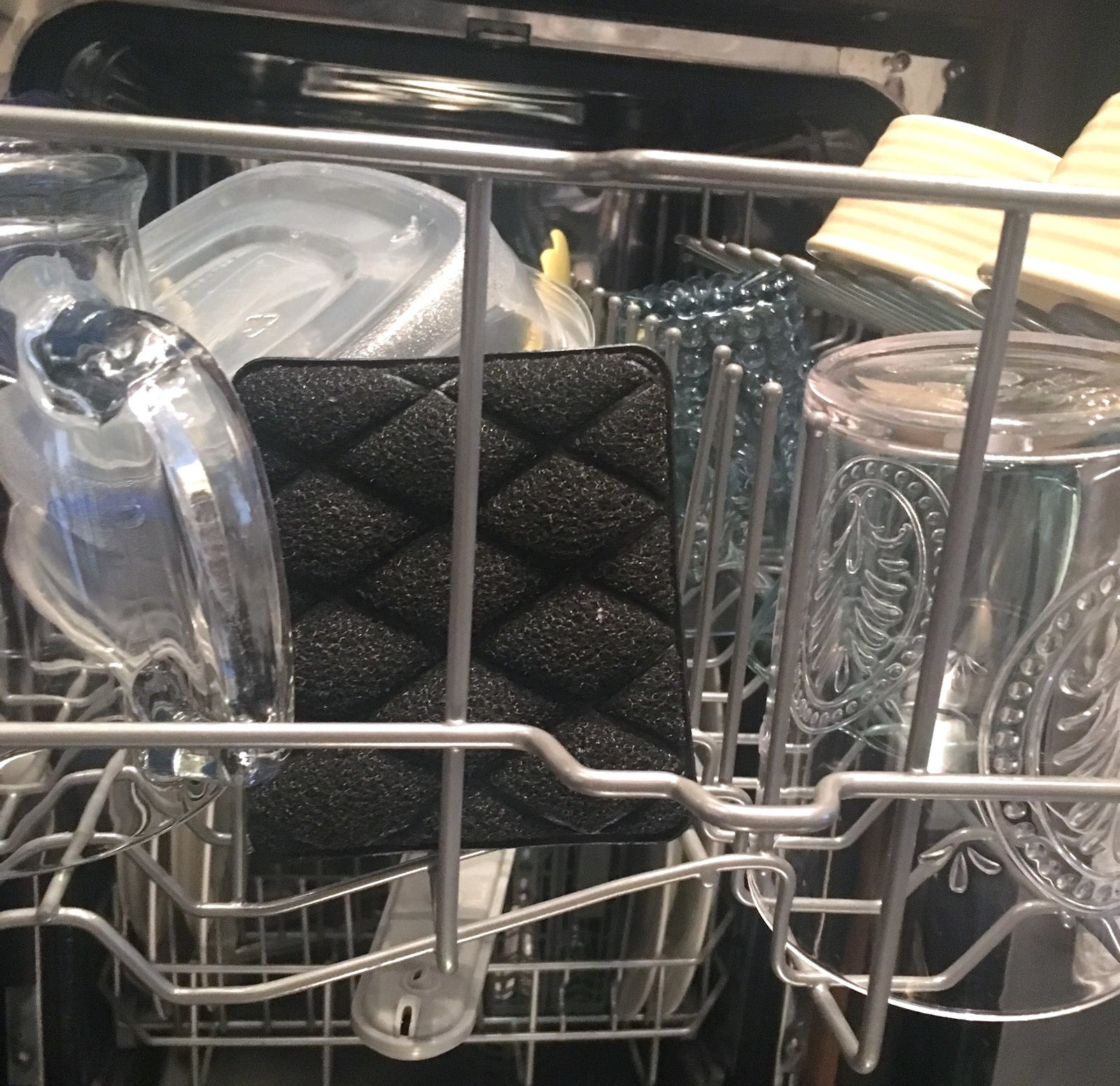 Of course, someone who washes dishes more often than I do is going to see a little more wear and tear, but these mighty little sponges still hold it together — here's a a single Jetz-Scrubz sponge that's been in use for 5 (!) months that's a little worn but is ultimately still completely usable.
Even the Amazon reviewers stan for it: 360 of its 399 total reviews are ~positive~.
So if you're ready to join the stink-free, long-lasting, non-scratch sponge party, get a pack of three on Amazon for $15.99 — that's about $5.33 each — and those three sponges just might last you through most of a year.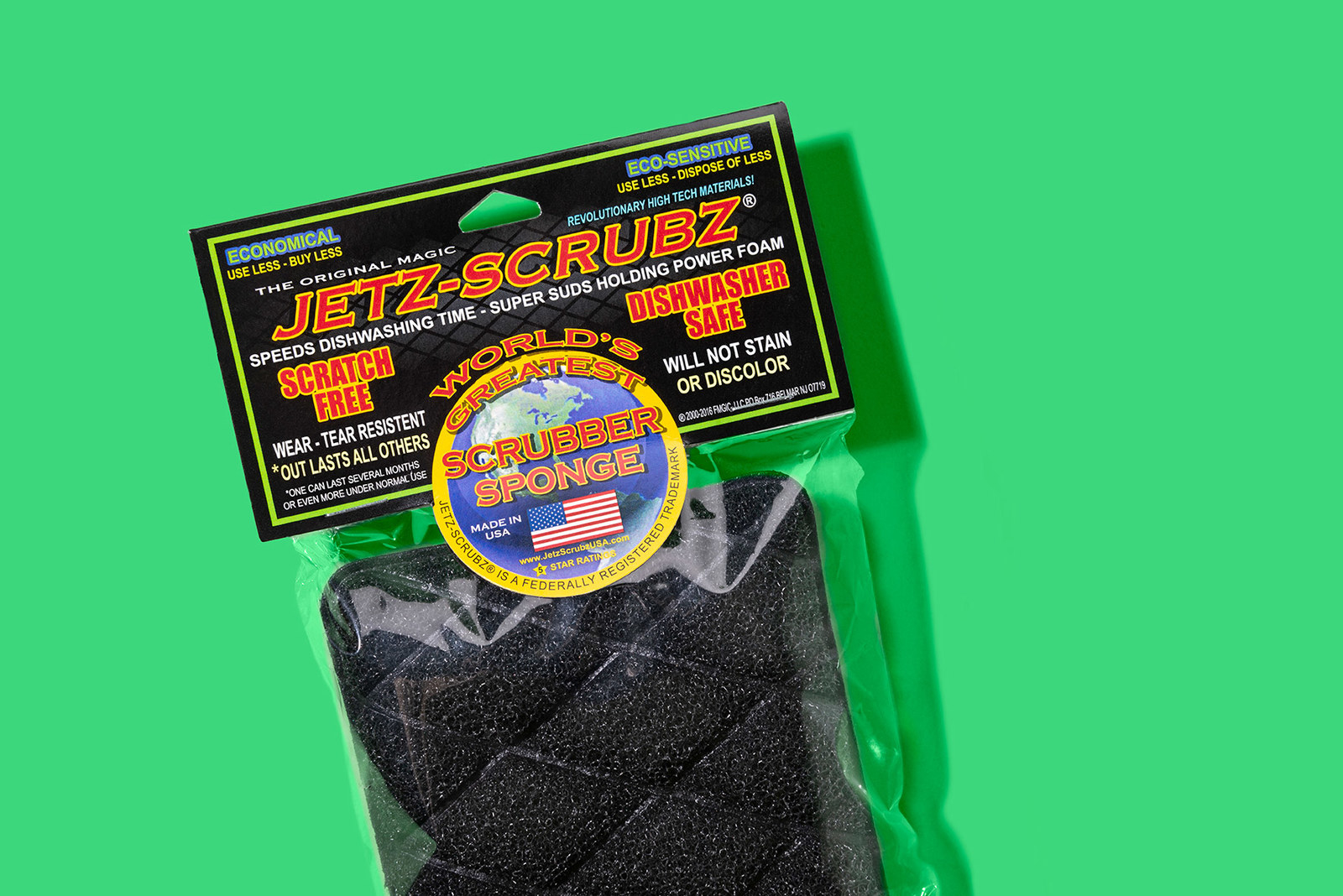 The reviews in this post have been edited for length and clarity.
Love finding home products that are truly worth the money? Here are a few of our favorites:
Shopping for something specific? Check out BuzzFeed Reviews to find the best things for every budget!