Calling fellow clean freaks: have you ever wanted to get rid of that last layer of uck lingering in the grout between the tiles in your kitchen or bathroom?
Yes? Then this power scrubber is the magic wand you didn't know you needed — it's basically an ultra-powerful electric toothbrush with super stiff bristles that can scrub years of built-in gunk out of grout in mere seconds*.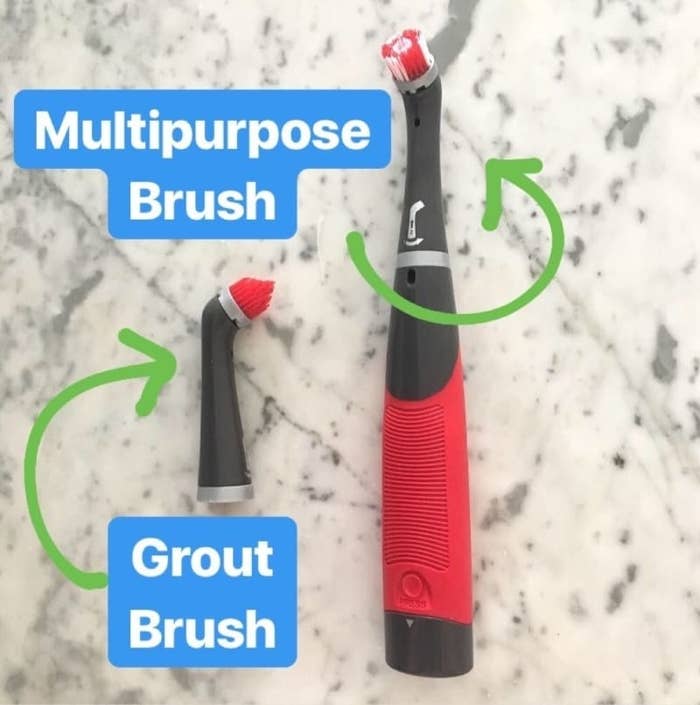 I know, it sounds a little too good to be true. So before I really believed it, I had to put it to the test in my own bathroom...
...And y'all, I'm obsessed! This thing works small miracles: I cleaned about half of my bathroom's grout to its original sparkling-clean cream color in 40 minutes, and it took honestly no effort at all.
I mean, can you even get these kind of results with a toothbrush??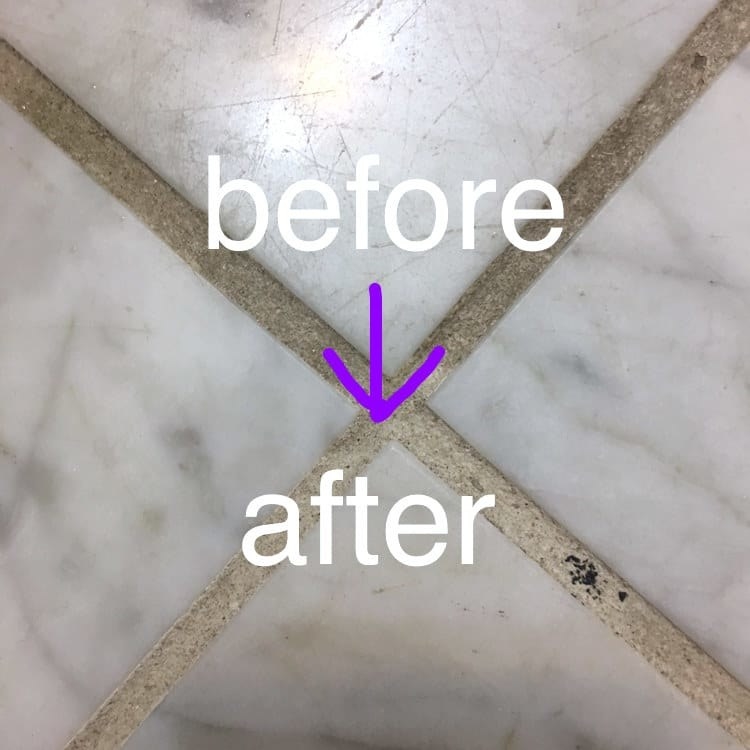 And — as if easy, sparkling grout wasn't enough! — it busted through some serious soap-scum buildup in my bathtub (thanks, fancy soap and slow-draining tub) in less than a minute.
And I'm not the only one who swears by the magic of the power scrubber! It has over 480 positive reviews on Amazon, from people just as into it as I am.
And of course reviewers have found EVEN MORE uses for it, from hard water stains to bathtub jets.
Happy cleaning, hope you're ready for all of your own stunning before and afters!
The reviews in this post have been edited for length and clarity.