This Affordable Air Purifier Actually Cleans The Air So You Can Breathe Again
Say goodbye to pollen, dust, dander, smoke, mold spores, litter box smell, and more.
We hope you love the products we recommend! Just so you know, BuzzFeed may collect a share of sales or other compensation from the links on this page. Oh, and FYI — prices are accurate and items in stock as of time of publication.
Hi, do you happen to be allergic to pollen or mold or pet dander or dust? Or have a litter box that smells up your entire home (or even just one room)? Or just pets that smell like pets at all? Do you live somewhere with occasional forest fires? Or in a big polluted city? Do you often smell cigarette or pot smoke and hate it? Or do you smoke yourself but still hate the smell in your space afterward?
If you said yes to one or more of those questions, I have five words for you: Get. This. Compact. Air. Purifier.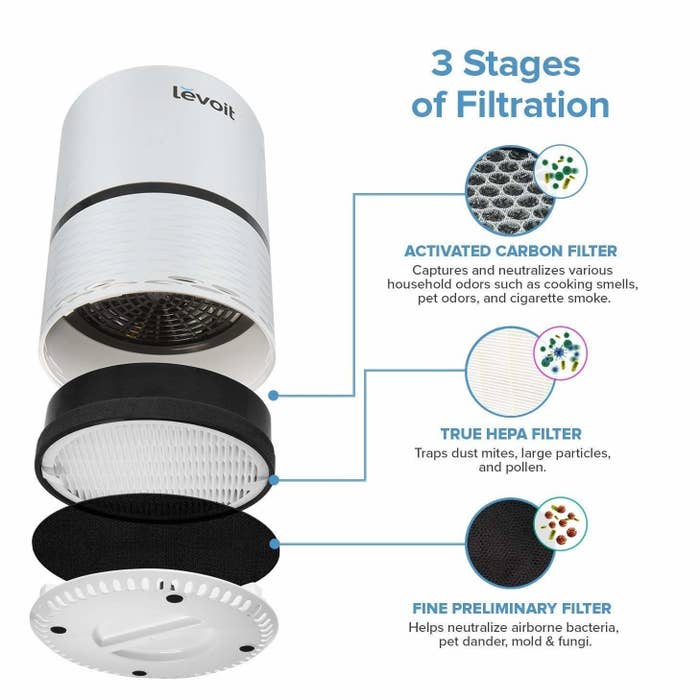 Besides the fact that it has 2,000 customer reviews with 4.3 stars on your favorite shopping spot, Amazon.com, it really has solved serious problems for over a thousand people!
Here are just a few of the ways it's changed people's lives already:
It made it seem like proliferating wildfire smoke was never even there in the first place.
It sucked up all the pesky floating pollen and dust so allergy sufferers could finally sleep soundly again.
It even helped conquer mold-related allergies, whether the problem was in a home or just a side effect of a humid climate.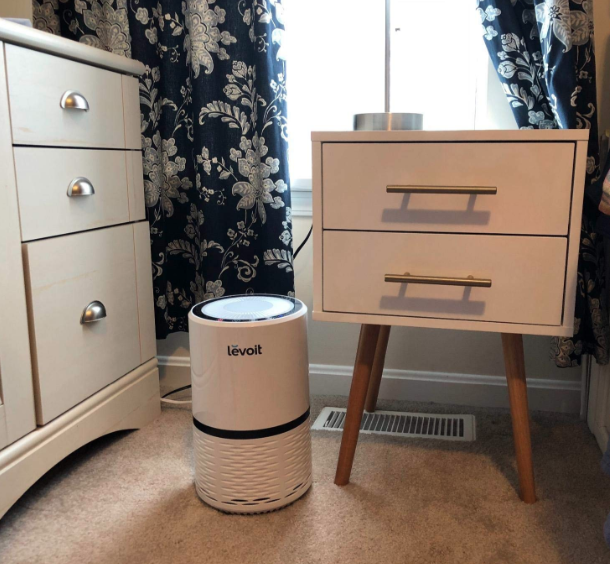 It transformed stinky kitten- and cat-pee-smell into neutral, natural air literally overnight PLUS helped reduce the amount of cat hair floating around willy-nilly.
It absorbed a neighbor's cigarette smoke odor and relieved city-dwellers from (some of) the otherwise-mostly-invisible effects of air pollution.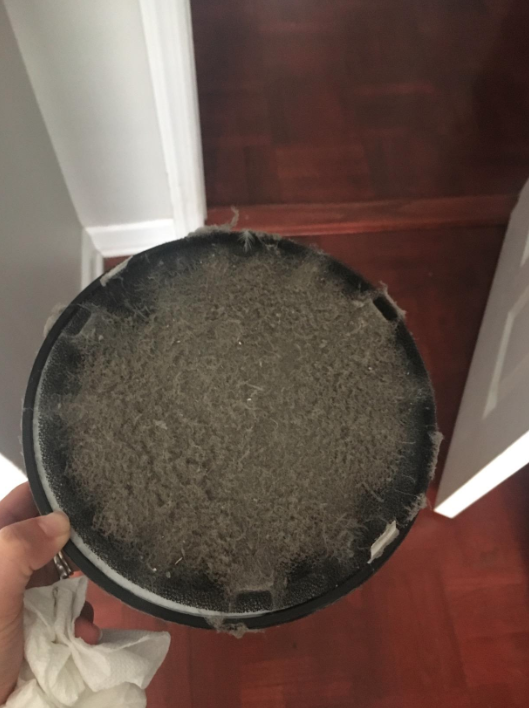 So if you're ready to free your bedroom, living room, cat/dog room, or some other spot in your house of allergens, pollutants, or unpleasant and/or musty smells — this air purifier may be just the thing to help you ~breathe freely~ again.
Get it on Amazon for $79.19 (available in black or white).
Shopping for something specific? Check out BuzzFeed Reviews to find the best things for every budget!