Remember All Those Other Times Taylor Swift Tried To Rap?
From duetting with T-Pain to covering Nicki Minaj, these are the moments she maybe hopes you don't remember.
Co-written by Swift, Max Martin, and Shellback, the song's also got a brief spoken interlude, followed by a bridge where Swift raps:
To some, this came as a surprise:
In the "Shake It Off" video, directed by Mark Romanek, Swift crawls through a line of twerkers...
Which came off, to some others, as "doing rap hands."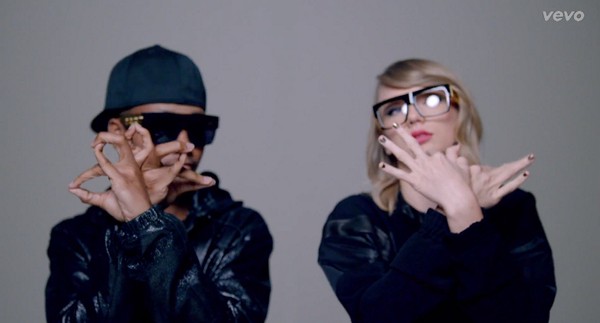 But this isn't the first time Swift has dabbled in rap, or rap culture. Back in 2009, she and T-Pain made a comedy video called "Thug Story" for the CMT Awards.
The imagery of "Shake It Off" isn't as questionable as that of "Thug Story," in which Swift wears a grill and calls herself "T-Swizzie."
Swift tried rapping again in 2011, when she was coaxed into doing a verse from Nicki Minaj's "Super Bass" by a Nashville radio jock.
Apparently, these days, she's more confident.