Jonathan Van Ness is taking over the world: Queer Eye star, hair extraordinaire, Getting Curious podcast host, and everyone's biggest cheerleader. I just can't get enough of them!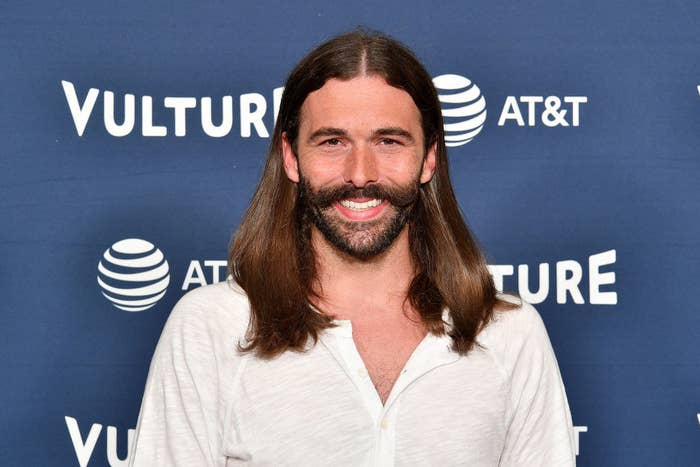 Like, really good friends!
"She made a hoodie of me and then tagged me in it after Queer Eye had been out for two weeks."
"I was like, 'Oh my God!' And then we've been friends ever since. It's actually been almost four years," they concluded.
"It felt like we had met before. It just felt like we'd been friends forever," she said.
"Then, our friend groups just sort of melded together."
"The fact that our friends and family know one another and have love for one another — that's incredibly special, and it's rare in the world. It just means so, so much, honestly," she concluded.
Aww. Talk about #friendshipgoals!