Last week, the New York Times released Framing Britney Spears, which focuses on the #FreeBritney movement and the public support for the singer to be released from her conservatorship. The film also takes a critical look at the media and paparazzi's mistreatment of the star over the years.
While the "Toxic" singer has not directly commented on all this, her longtime boyfriend, Sam Asghari, has.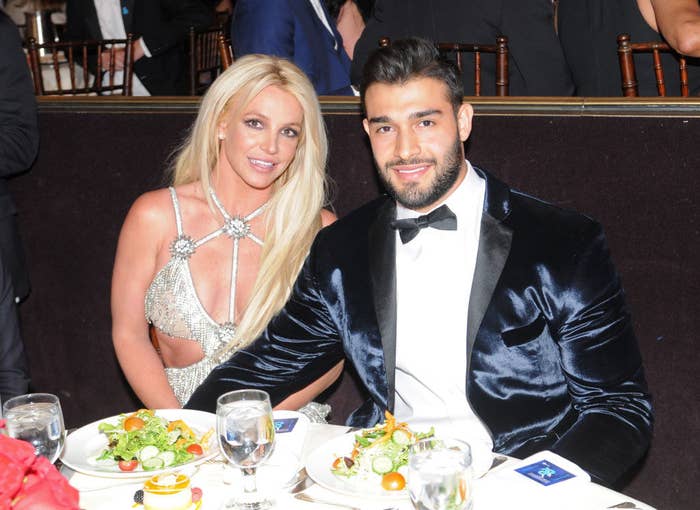 Yesterday, Sam told People, "I have always wanted nothing but the best for my better half, and will continue to support her following her dreams and creating the future she wants and deserves. I am thankful for all of the love and support she is receiving from her fans all over the world, and I am looking forward to a normal, amazing future together."
But in his Instagram story, the 27-year-old recently shared a very different kind of message.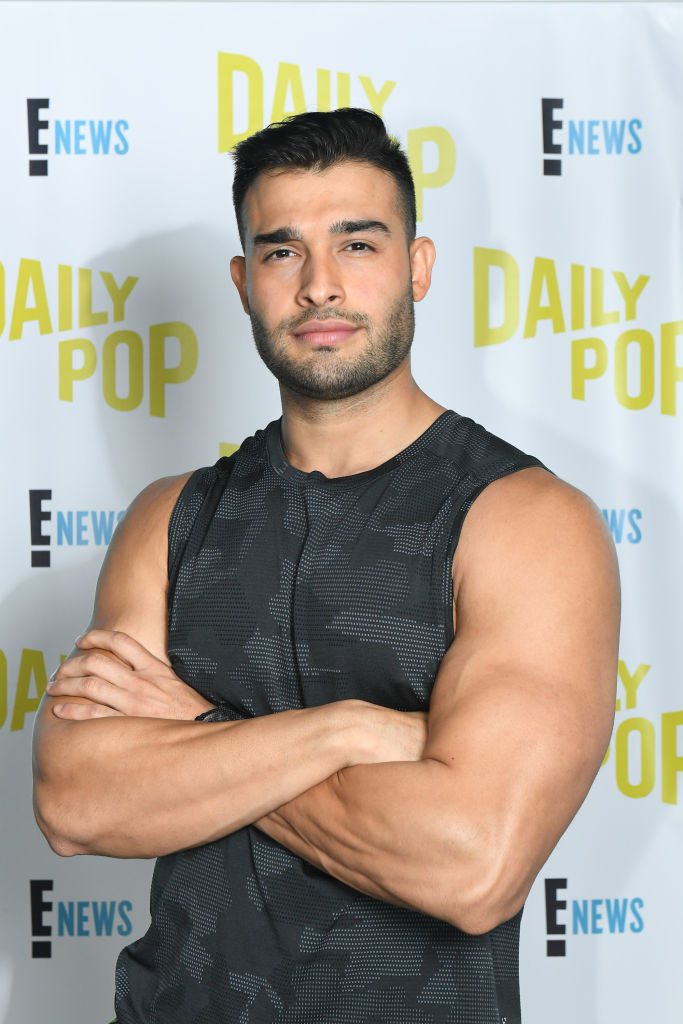 "Now, it's important for people to understand that I have zero respect for someone trying to control our relationship and constantly throwing obstacles in our way," he wrote. "In my opinion, Jamie is a total dick. I won't be going into details because I've always respected our privacy, but at the same time, I didn't come to this country to not be able to express my opinion and freedom."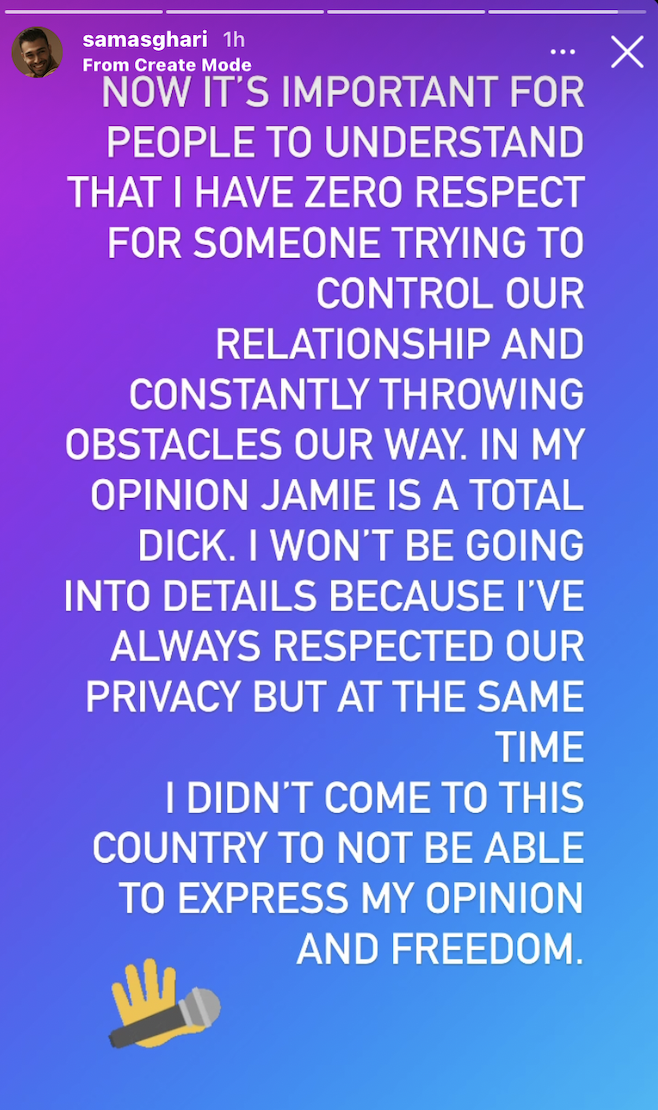 Now, I think it's fair to assume the Jamie that Sam's talking about is none other than Britney's dad. Since 2008 when the conservatorship began, Jamie was given full legal control over his daughter's life, which has likely influenced Sam and Britney's relationship in many ways.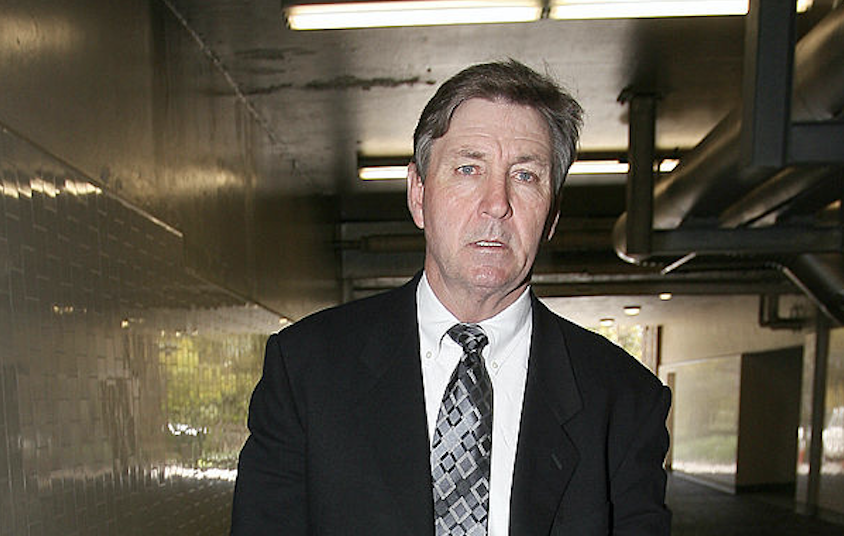 Fingers crossed that these two find the autonomy and peace they're looking for!