Ariana Grande's Music Video For "34 + 35" Just Dropped, And The Internet Is LOVING It
"The answer to every math problem = Ariana Grande's split in 34 + 35."
We all know that the 27-year-old is the queen of music vids. Remember "Thank U, Next," when she served us with 2000s nostalgia like Mean Girls, Legally Blonde, Bring It On, and 13 Going on 30?
Well, "34 + 35" is giving us some delicious Austin Powers vibes, baby! She's bringing the fembots back, but she's doing it better than the '90s movie ever could!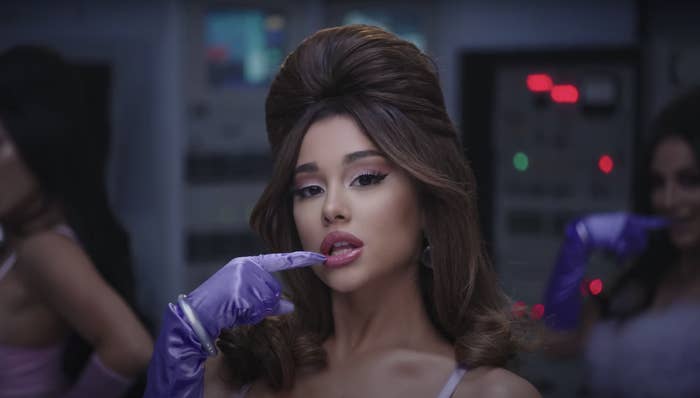 And the internet is FEELING IT!!! So here are the best and funniest tweets for anyone who's fangirling over Ari as hard as I am:
1.
2.
3.
4.
5.
6.
7.
8.
9.
10.
11.
12.
13.
14.
15.
16.
17.
What do you think about the new vid? Do you love it, or do you LOVE it?! LMK in the comments below!