Meet Mark Roberts. He's a dad of three from Liverpool, England, and a professional streaker.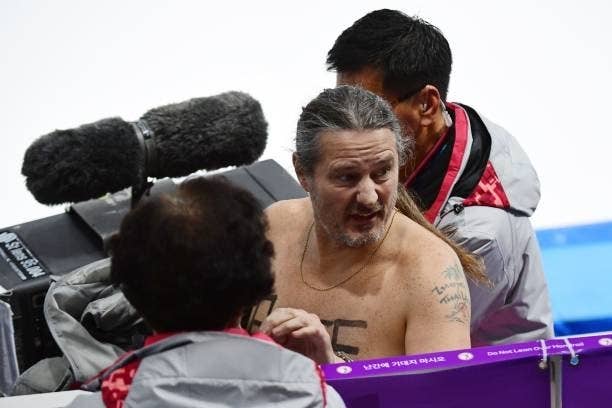 Yes. A professional streaker.
That is, until he came out of retirement for the Pyeongchang Olympic Games.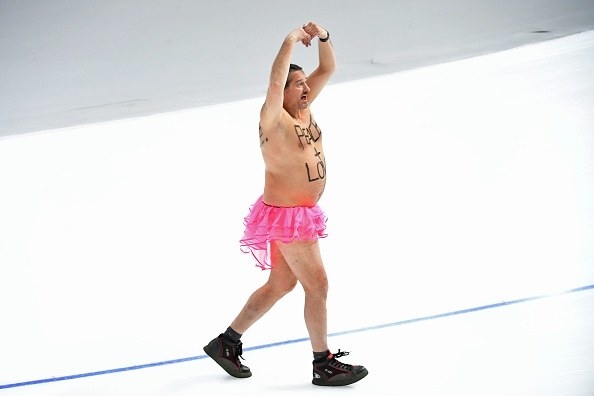 It's worth mentioning that Roberts has streaking standards.
In an interview with Yahoo Sports, the naked global celebrity was very clear.
"I can't do it during the game, it has to be before the game is in play," he said. "I don't want to interrupt the game … I'm a professional."
Pro👏fess👏ion👏al.
This time, it was the fans waiting for the medal ceremony for the men's 1,000-meter speed skating event who were treated to Roberts' epic streaking comeback.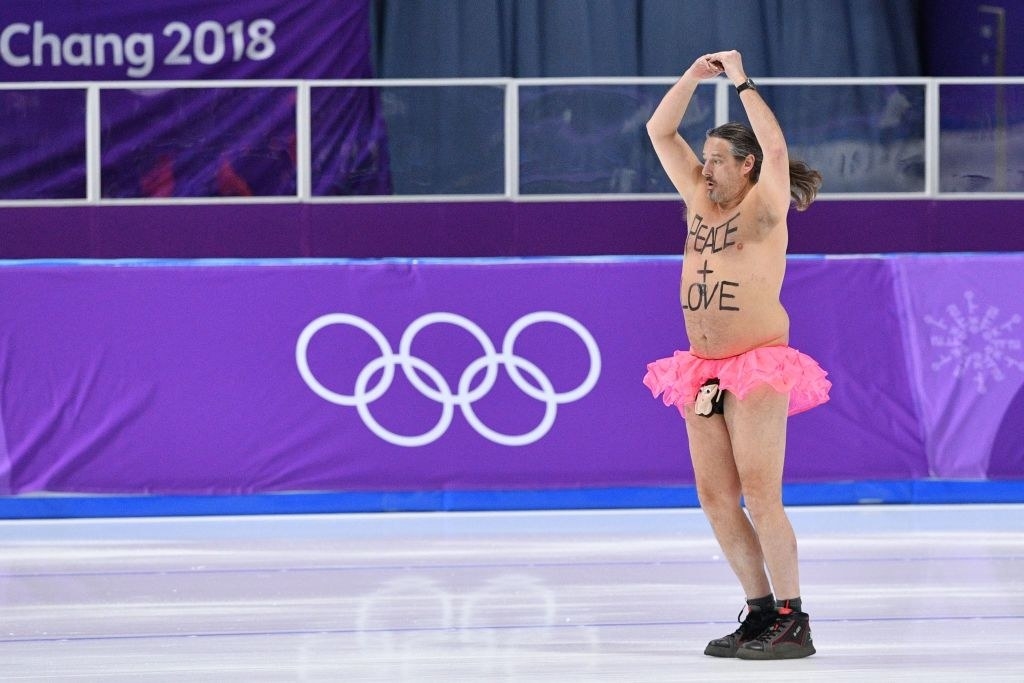 While the pro has been known to streak for brands in the past, this event was all about spreading the message of peace and love.
Twitter was pretty much here for it.
#goals
I wonder where he'll hang his gold medal?
Well played, Mark, well played. Keep bringing joy and monkey socks to the world.