Depending on how closely you keep up with those darn Kardashians (if you read this site you probably do it out of rage) you may have caught Kimberly's announcement that her "Halloween Theme" this year is ICONS.
Friday night she was hailed by Queen Cher herself for her spot-on representation of the icon's 1973 Academy Awards lewk, with a custom recreation of Bob Mackie's '70s original.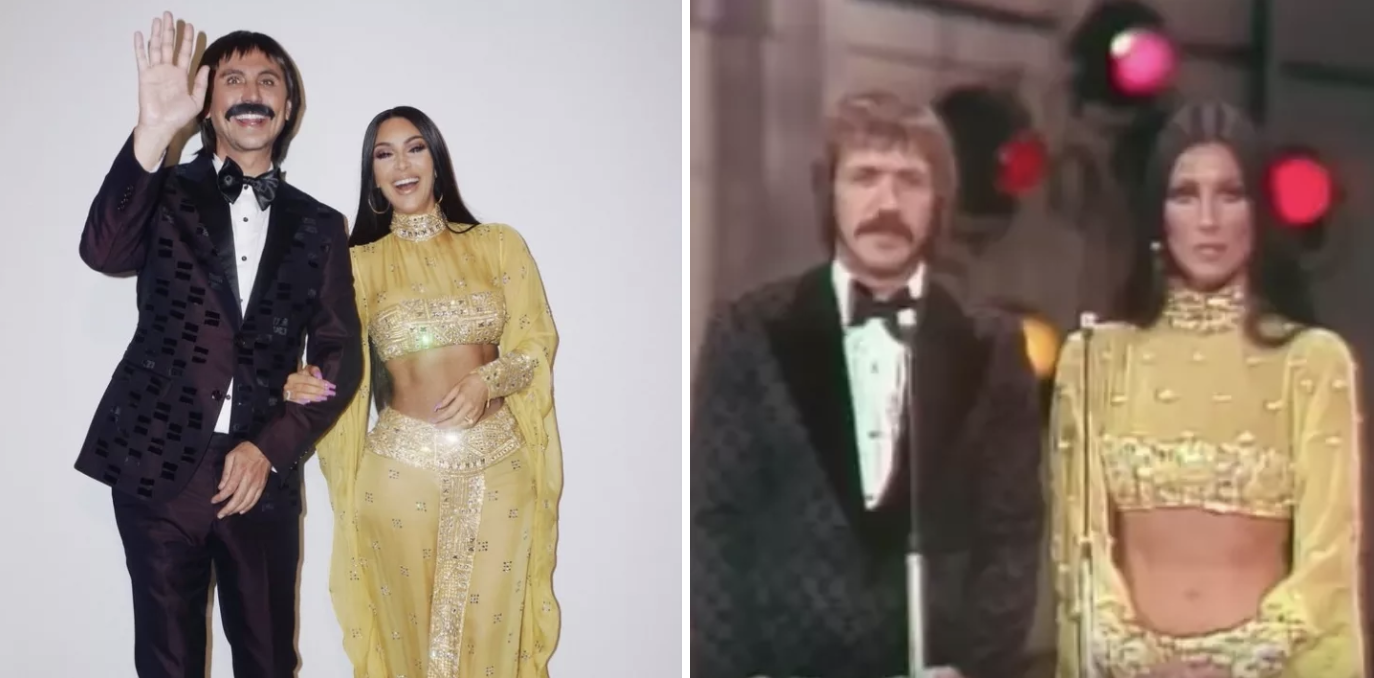 Move the fuck over Friday's costume, because Saturday's costume is here and Kim has gifted us with another ICON to scream about. This time it's Kourt serving the pop star realness by her side.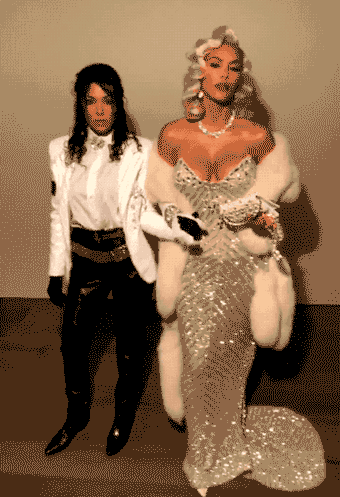 BUT THAT SHEER POP ROYALTY POWER. MY EYES.
I didn't think the K girls could slay any harder, but Kim is definitely giving Heidi Klum a run for her money as reigning Queen of Halloween.
Trick or treat, bitches.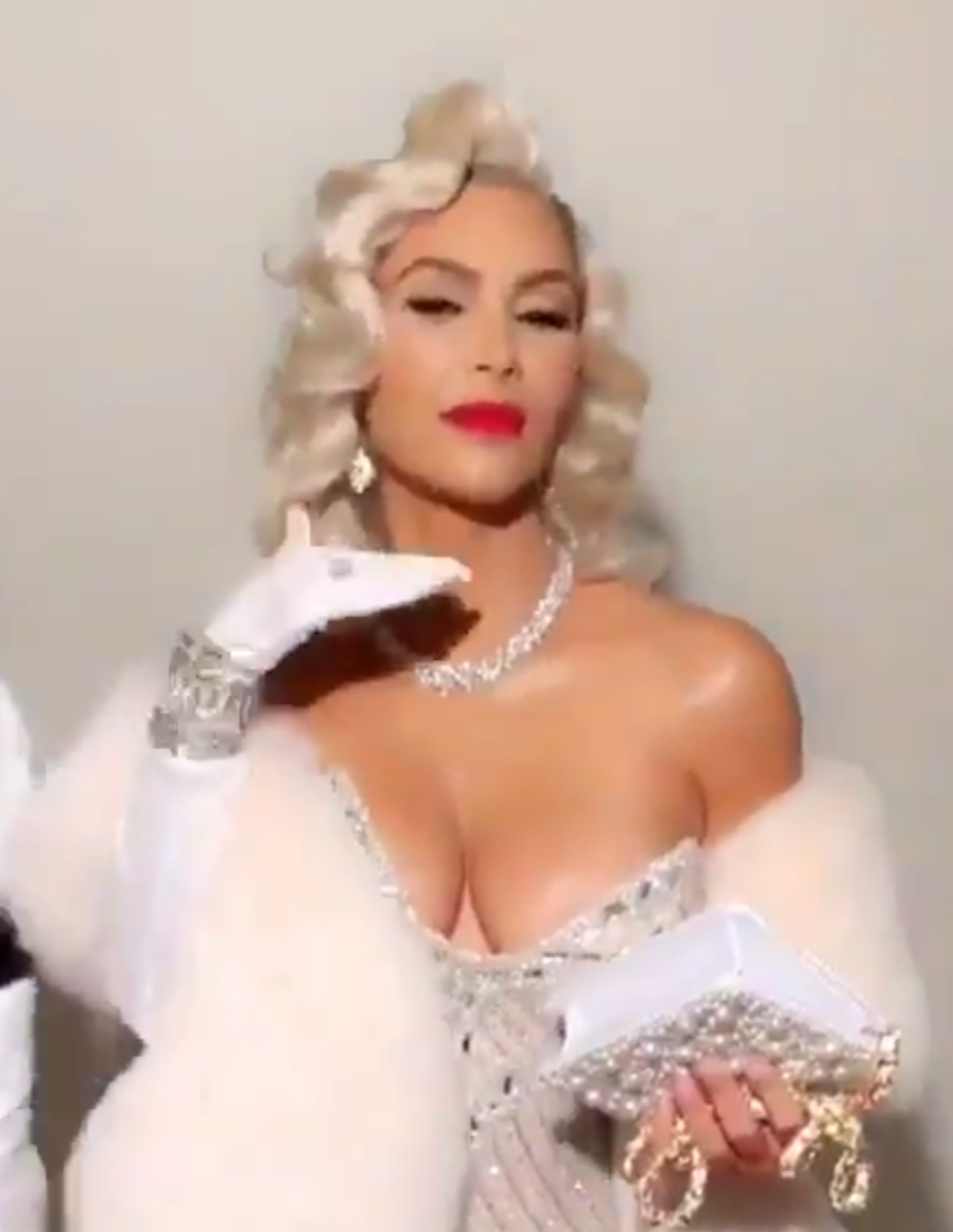 And vogue...vogue...vogue...vogue.