Tiffany Haddish Revealed What She Did When She Met Her Celebrity Crushes And I'm Kinda Jealous
SHE READYYY...for some puppies!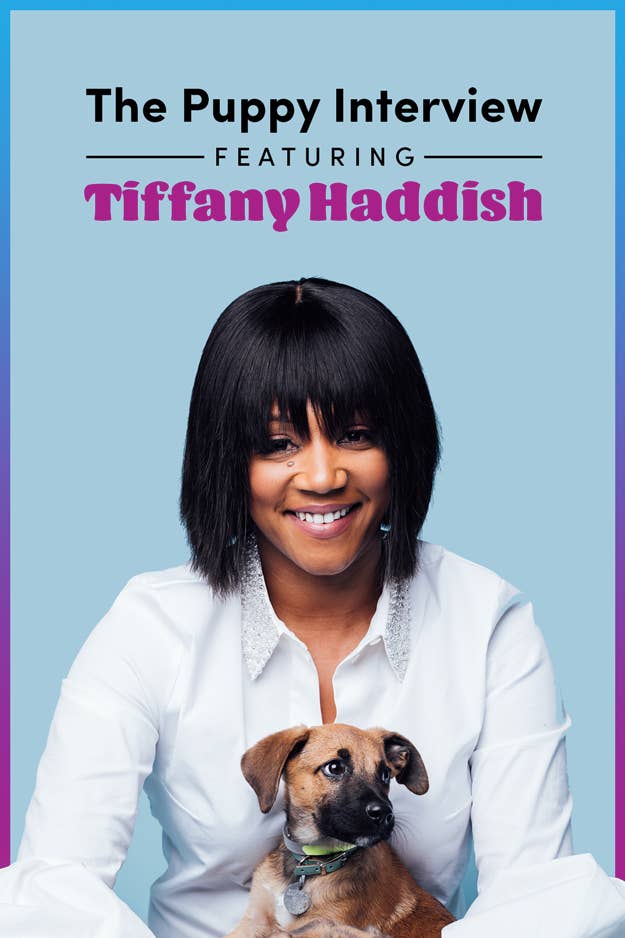 Not only does Tiffany Haddish love making people laugh, but she's also a big fan of dogs! So, we thought it would be perfect to have her answer YOUR fan questions, while playing with some super-cute rescue puppies.
Well, Tiffany just so happened to be in NYC promoting her new film Nobody's Fool, so that's exactly what we did:
What's your favorite quality about yourself and what's one thing you're insecure about?
Considering your difficult past, what advice would you give to young kids who have big dreams, but feel stuck?
Build a playlist including songs for when you're feeling sad, ready to party, and thinking of bae.
Who was your favorite actor/actress to work with so far and who was the most difficult to work with?
What's one skill you wish you possessed or wished you were better at?
What shows are you currently obsessed with right now?
If you were a superhero, what would be your kryptonite?
Tell us your worst first date story.
Who is your celebrity crush and what would you do if you met them?
What movie genre would you do outside of comedy?
What was the last Groupon you purchased?
You used to work as an energy producer to boost the energy of an audience. What puts you in a good mood?
What do you think your job would be if you weren't an actress or comedian?
Be sure to catch Tiffany Haddish in her new movie Nobody's Fool, in theaters now!