Leave it to people on the internet to find something negative about something so joyous, but, in true Simone Biles fashion, she wasn't having it!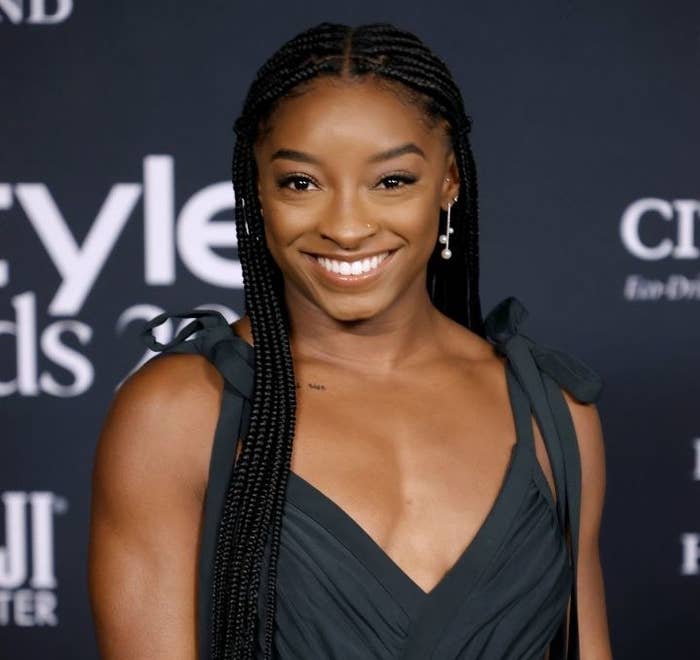 Over the weekend, Simone and Jonathan Owens of the Houston Texans shared photos of their intimate courthouse wedding, and they were nothing short of beautiful.
Simone wore a four-tiered Selfie Leslie dress, while Jonathan complemented her look with a beige suit and white button-up. She captioned the photos, taken by Houston-based photographer Rachel Taylor, "I do. Officially Owens."
Jonathan shared an equally adorable caption about their big day: "My person, forever."
You can truly feel the happiness within each photo, from their giant grins to their warm embraces. I'm sorry, but anyone who can look at these pictures and find something negative about them has to be truly miserable. Well...they found something.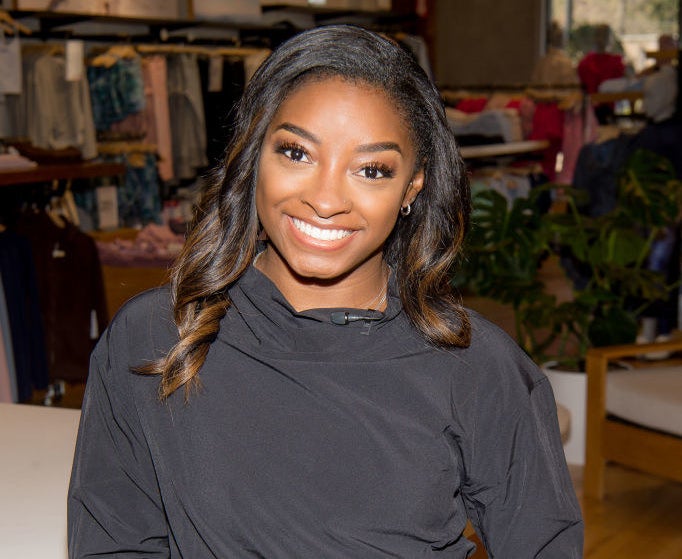 Twitter trolls made Simone's wedding hairstyle the target of their criticism, offering unsolicited advice about her wedding. They claimed it looked "unkempt," that she "should've laid her edges," and that she "could've at least got a lace front." The majority of these comment came from other Black women, which is even worse because our hair is constantly being policed.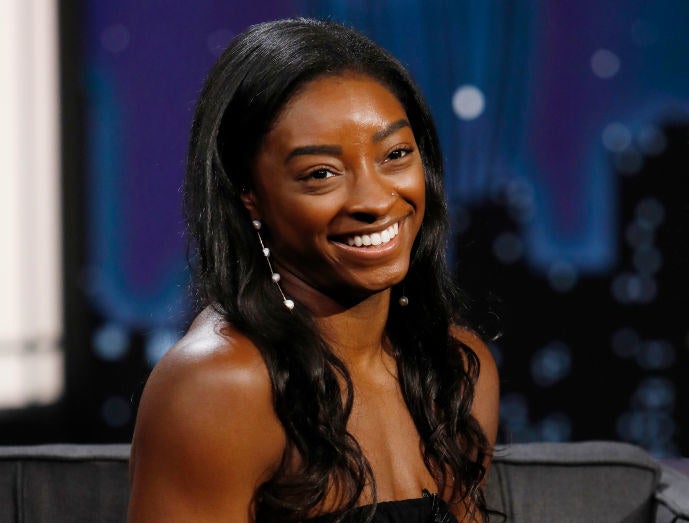 Well, it didn't take long for other Black women to notice the online bullying taking place, and they immediately came to Simone's defense.





The Olympic gold medalist noticed the chatter online while the two were sitting poolside, still on a newlywed high. Agreeing with this tweet by Cindy Noir...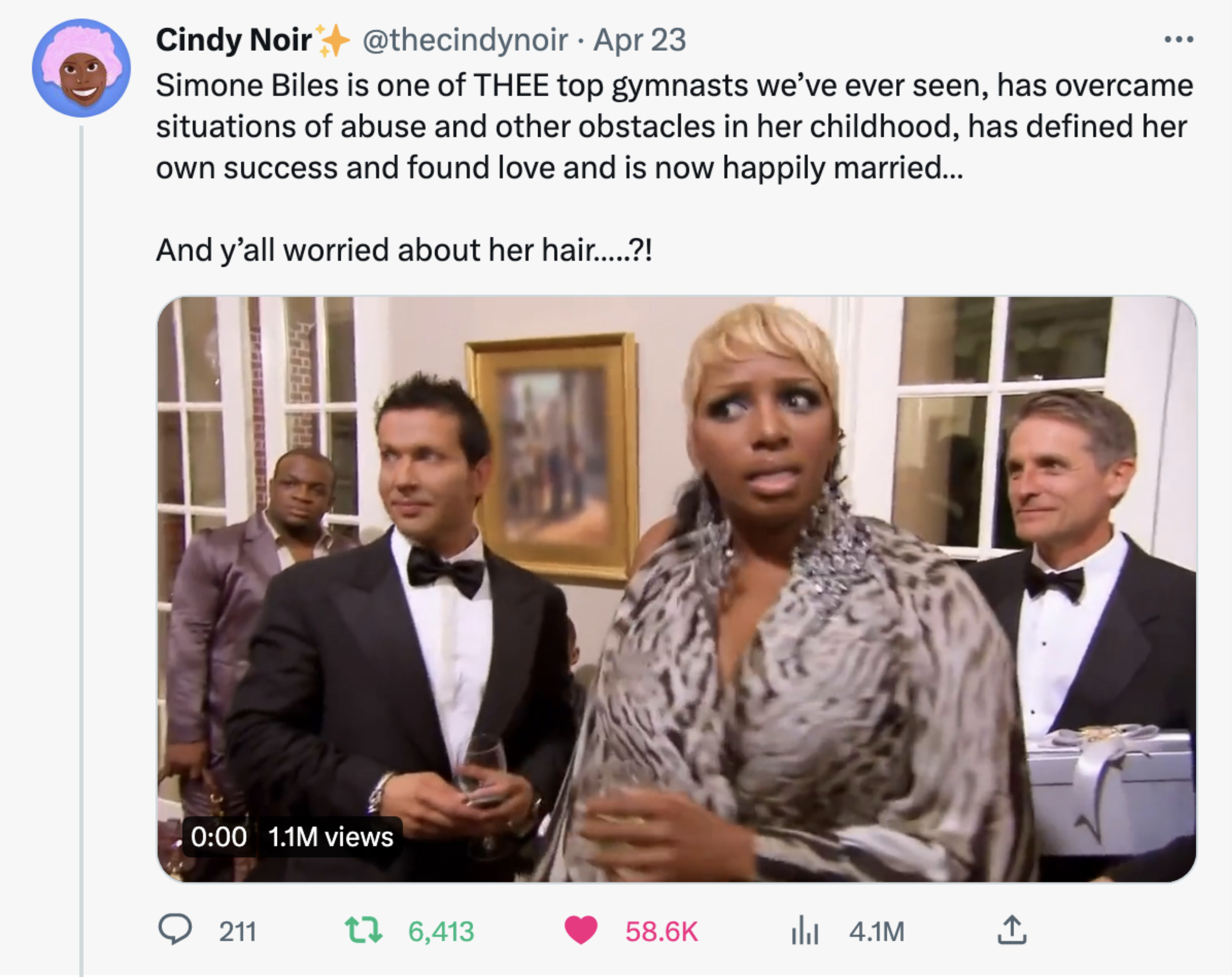 ...Simone let people know that although she saw the nasty comments, she really doesn't care. The Texas heat and her personal taste both played a role in her decision-making for her wedding hair.

I love her response, but it's still upsetting to see how easily hatred is spread. Unfortunately, this isn't her first experience dealing with outside criticism about her looks. Someone even tried to question her athletic ability — THE Simone Biles. THE most decorated gymnast in history!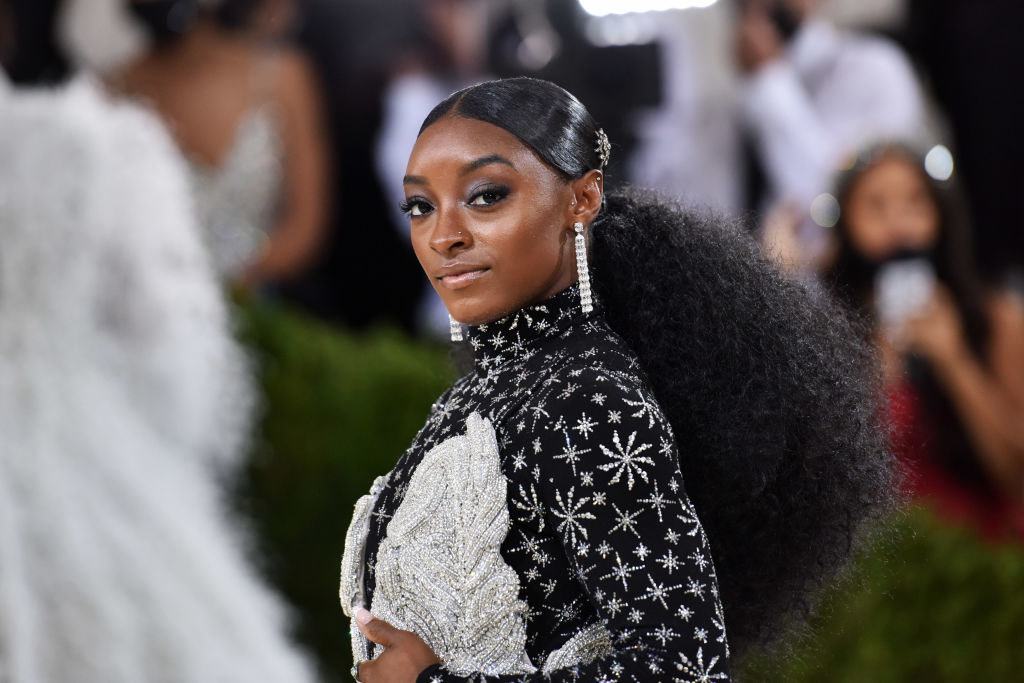 And I can't help but think of a similar situation with fellow gymnast Gabby Douglas — who some people still confuse Simone for — as they attacked her natural hair while performing her routines.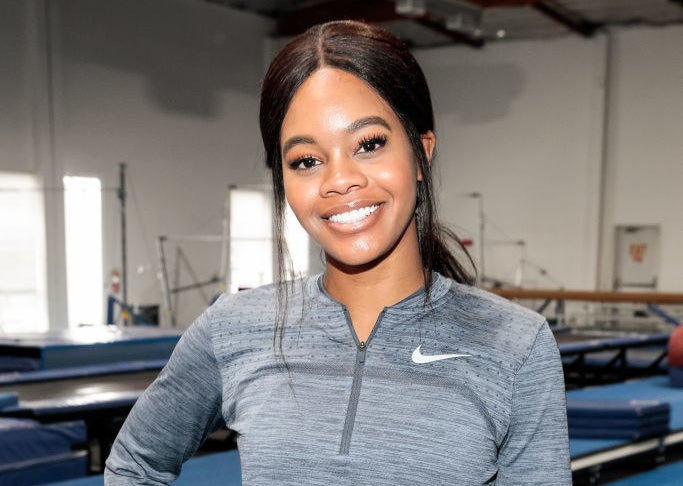 But all in all, Simone remains unbothered as she continues to plan her big destination wedding. While sharing details about her upcoming ceremony during a Q&A on her Instagram story, Simone revealed preparation for her courthouse wedding was a last-minute thing.
"Not quite prepared for courthouse ceremony as I am for the big wedding," Simone wrote. "Everything was ordered this week: dress, wedding bands, shoes, and bouquet."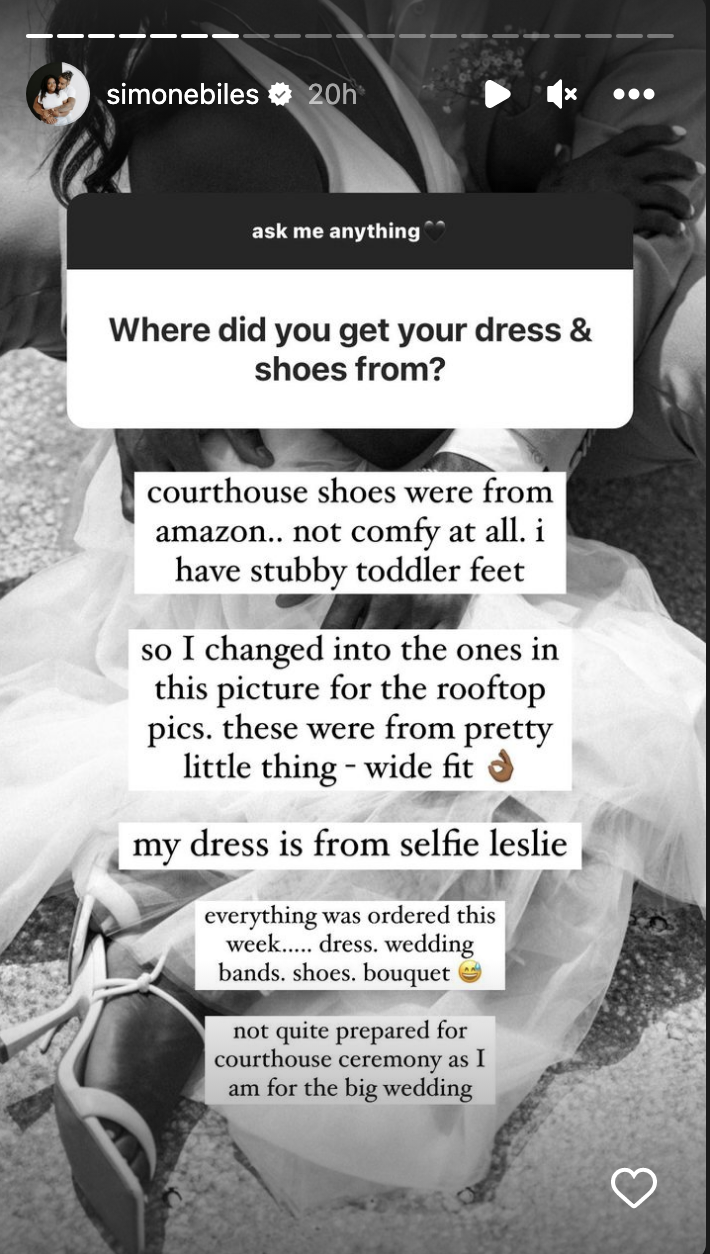 Even their wedding bands came from Amazon, because they wanted to exchange the "actual wedding bands" during their destination wedding.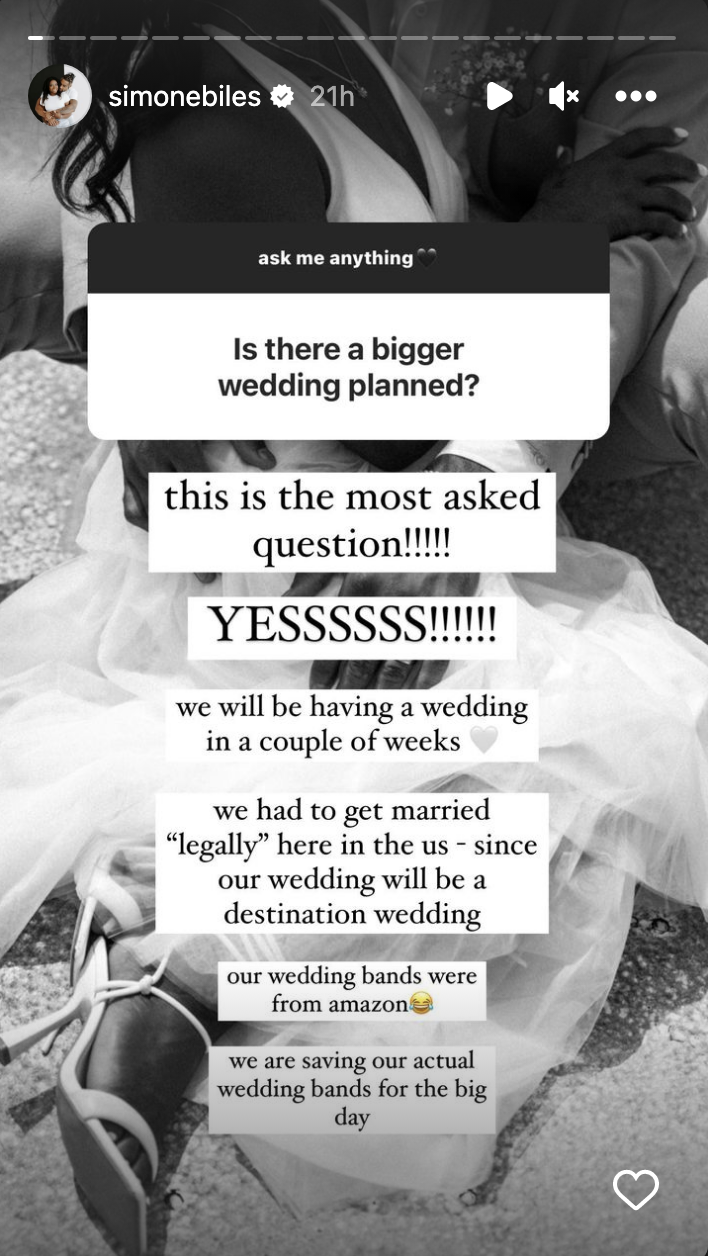 So despite all the negative conversations her marriage caused, we couldn't be happier for Simone and Jonathan! And we can't wait to see how they celebrate wedding number two!