You know Simone Biles – the most decorated woman gymnast in history, incredible Olympic athlete, and all-around inspiration.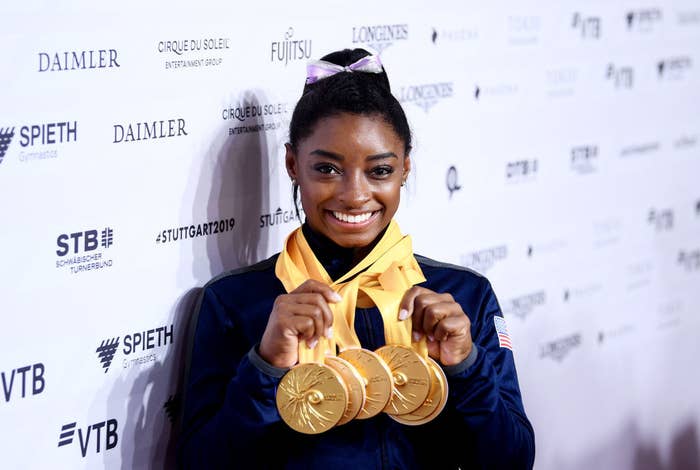 Well, the 23-year-old recently posted a message on Twitter that I think everyone should read:
"In gymnastics, as in many other professions, there is a growing competition that has nothing to do with performance itself. I'm talking about beauty. I don't know why but others feel as though they can define your own beauty based on their standards," she wrote.
"I've learned to put on a strong front and let most of it slide. But I'd be lying if I told you what people say about my arms, my legs, my body...of how I look in a dress, leotard, bathing suit or even in casual pants hasn't gotten me down at times."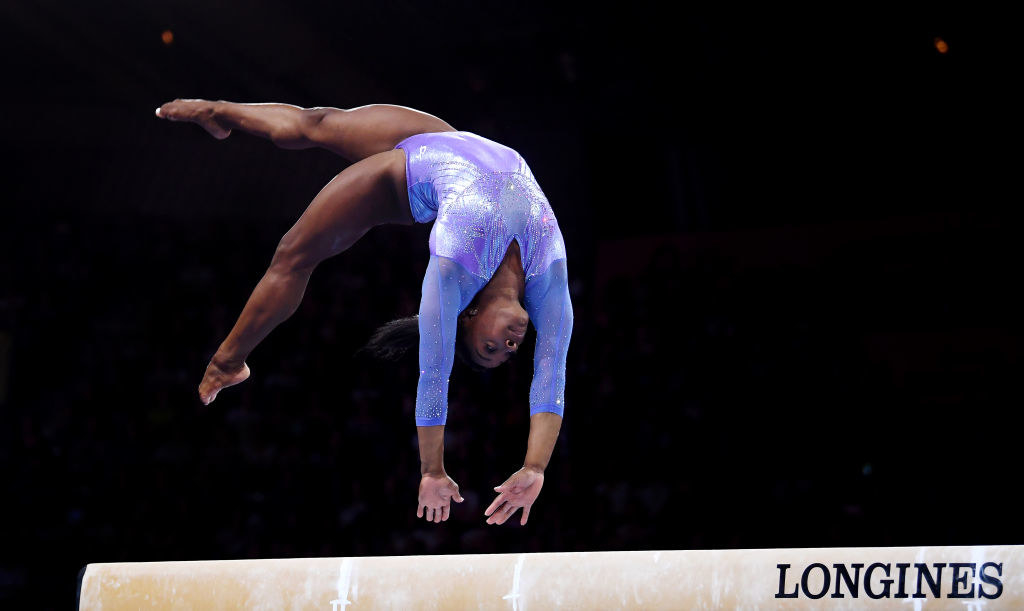 "Today, I say I am done competing vs. beauty standards and the toxic culture of trolling when others feel as though their expectations are not met because nobody should tell you or I what beauty should or should not look like."
"Beauty is #NoCompetition," she concluded.
The comments were filled with love and positivity — as they should be! Actor Chloë Grace Moretz related to Simone's post and said it was "so powerful."
And some people called her "a badass" — because it's true!
Thank you for speaking out, Simone! We stan a body positive queen!!