The teams were divided by geography: USA vs. UK — battling it out to see which country was better. Former first lady Michelle Obama led the US team, while James captained for UK.
Meet Team USA: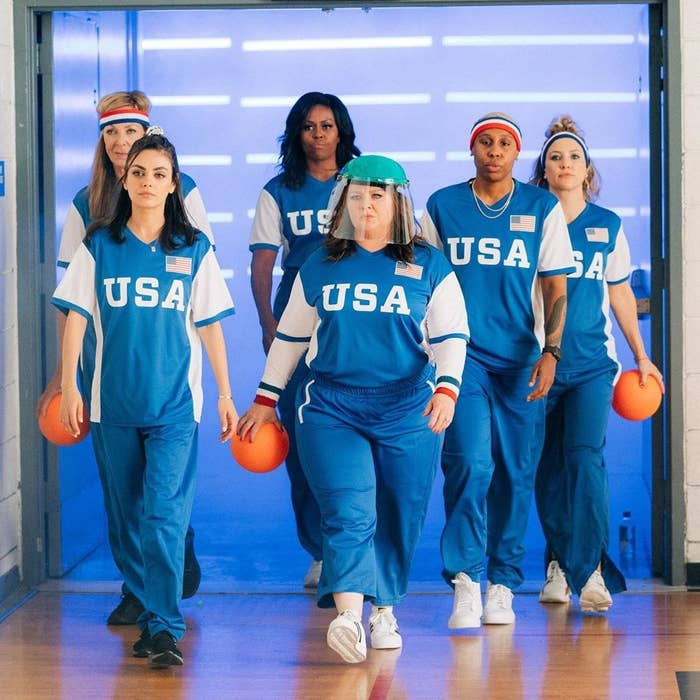 Meet Team UK: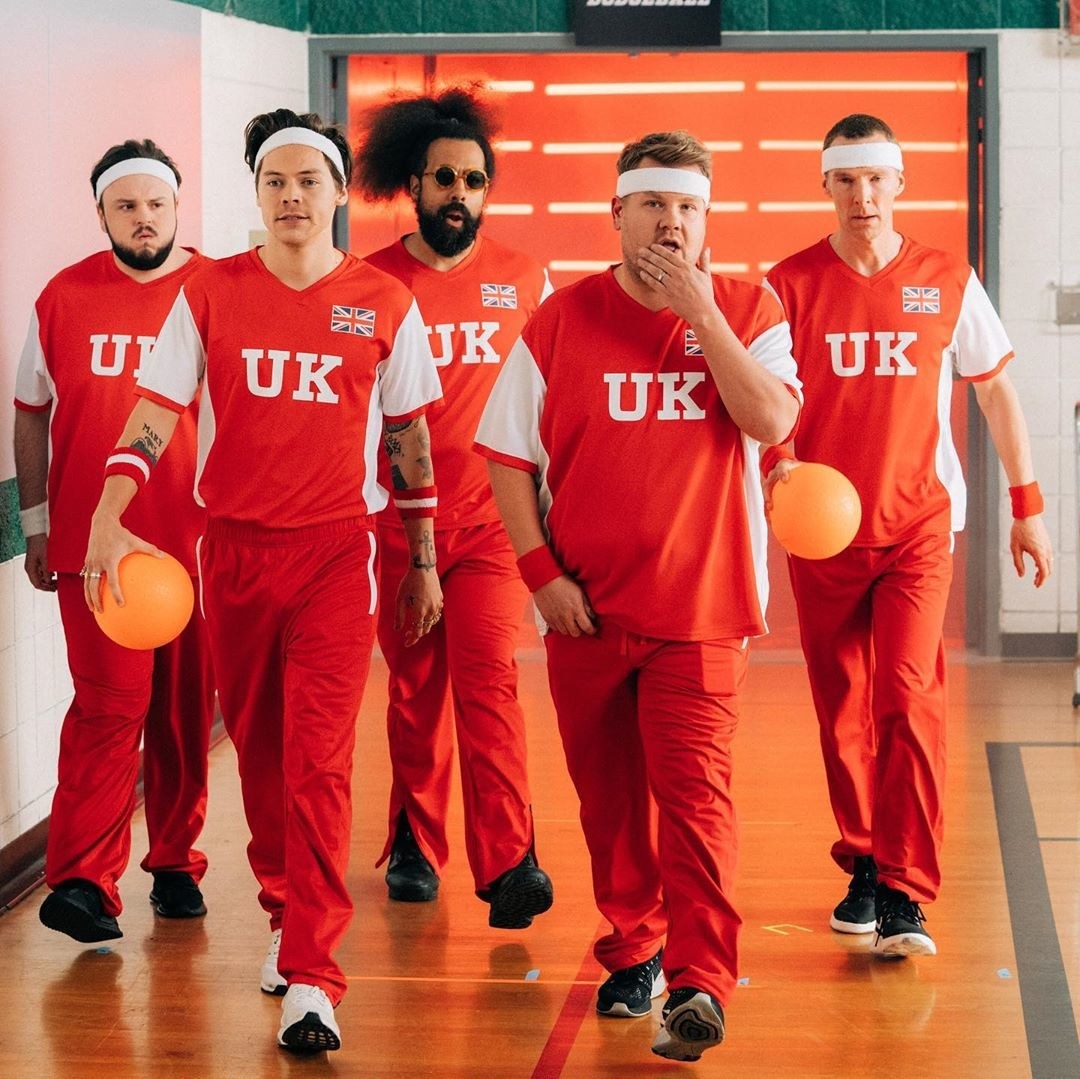 One the game began, the players did NOT hold back!
And things got real intense, really quickly.
But the most entertaining part of the video came when Harry Styles was forced to fend for himself, as the last remaining UK player during Round 1.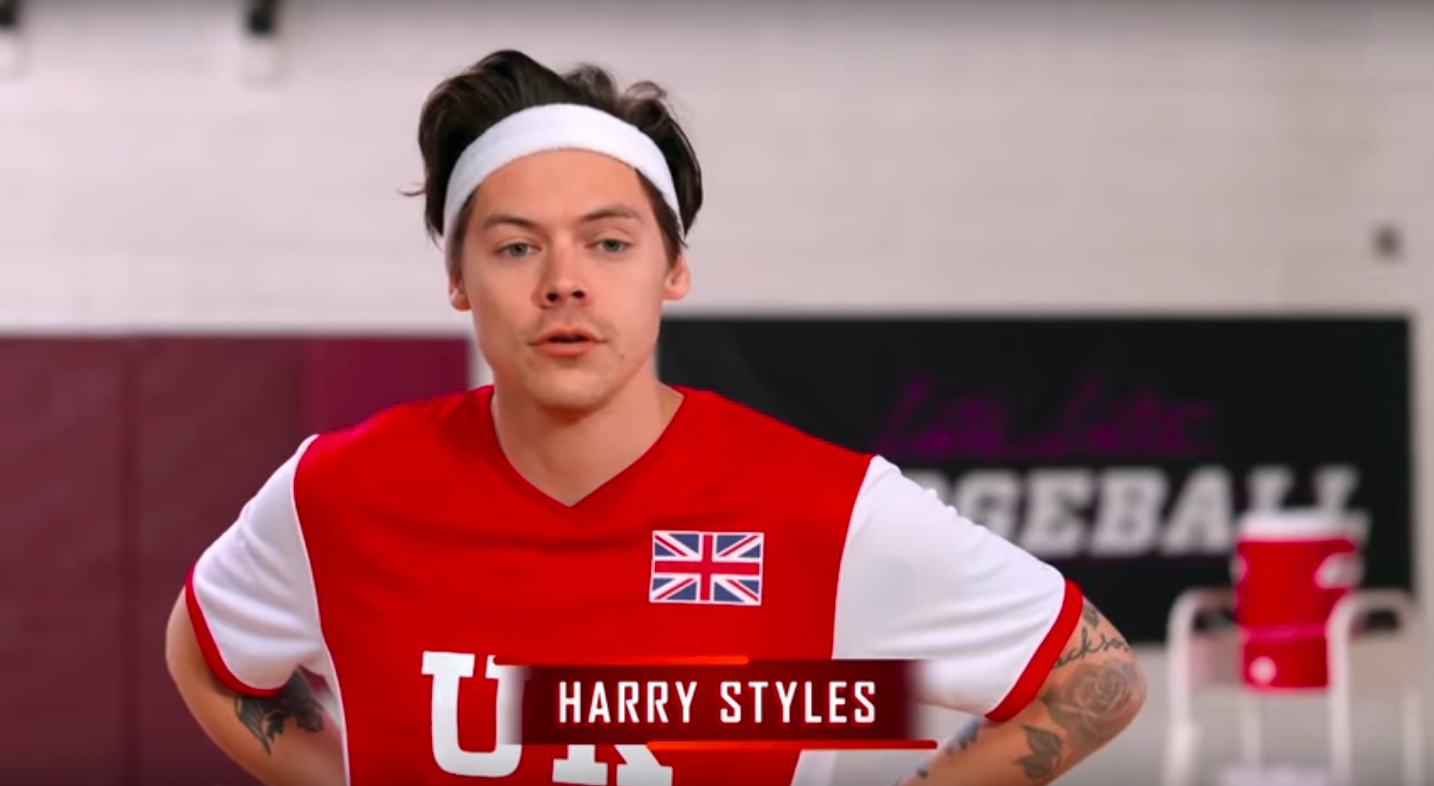 Unfortunately, he wasn't ready for the amazing force that is: MICHELLE OBAMA! When he aimed low, she aimed LOWER!
She nailed Harry right in the balls and his reaction said it all!
But despite his pain, Team USA couldn't help but point and laugh!
I replayed that part about 8 times and I wasn't the only one trying to relive the moment:
All's fair in love and dodgeball, right?