Megan Thee Stallion and Pardi's lavish anniversary celebration has fans thinking the two got engaged, but the H-town hottie quickly shut down those rumors.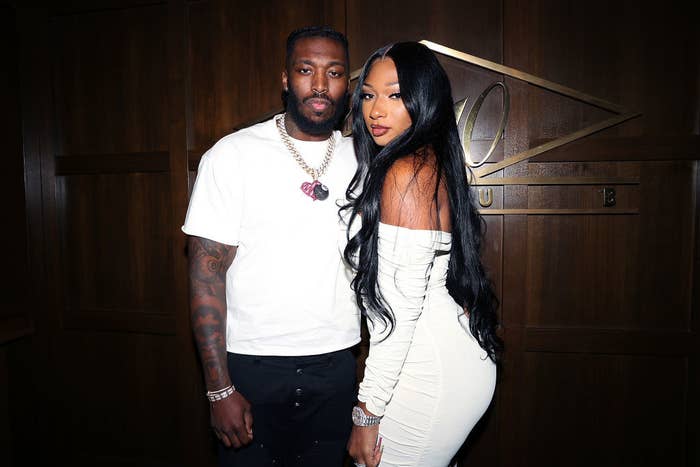 On Tuesday, the couple celebrated two years of dating, and they honored the day with adorable carousels filled with never-before-seen photos. Megan captioned her Instagram post, "Yr 2 with U."
And Pardi's tribute to their relationship was just as cute, writing, "TWO YEARS AROUND THE SUN .. SEEM LIKE WE BEEN ON OUR OWN PLANET...I love lovin' you...GOT 4 EVER 2 GO."
But the adoration didn't stop there. Megan continued to document her night on Twitter...
...and on Instagram stories. Pardi planned a romantic dinner as they were surrounded by candlelight and dozens of red roses. On the wall behind them, it said, "XOXOXO, Pardi."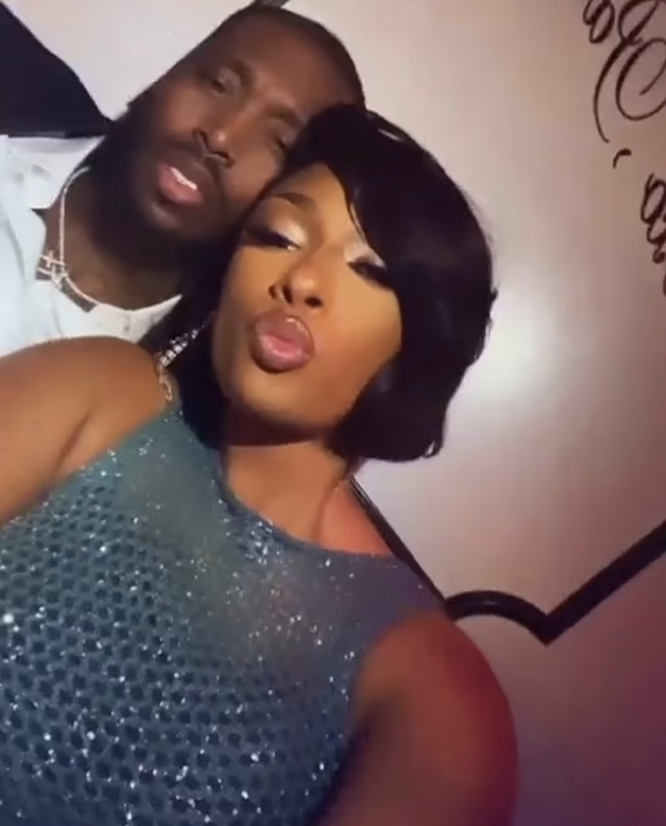 ...and so did the videos. Fans claim they saw Megan rocking a diamond ring on her finger, which instantly led to assumptions that the two got engaged!
Well, the rumor didn't last too long, because Megan made her way back to Twitter to shut down the engagement speculation.
Rumors of Pardi proposing to Meg have been circulating since last year, so that's nothing new for them. The couple began dating back in 2020 after working on the "Savage Remix" together, and they've been sharing bits and pieces of their relationship ever since.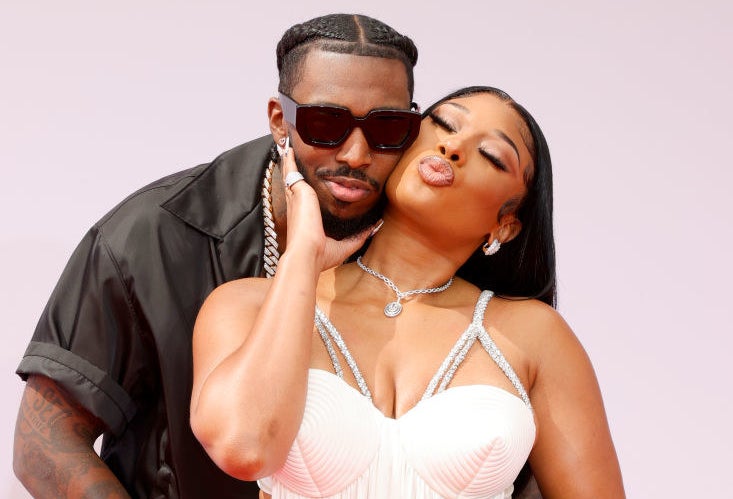 We couldn't be happier for the couple! And we're wishing them more exciting years together, whether a ring is involved or not!