One of our favorite toddler trendsetters turns 3 today! Everyone wish Stormi Webster a happy birthday!
That's right, this soft-spoken...
...pucker princess just hit a milestone, and her parents couldn't be prouder!
Both Kylie Jenner and Travis Scott took to social media to share sweet messages about their growing girl on her big day.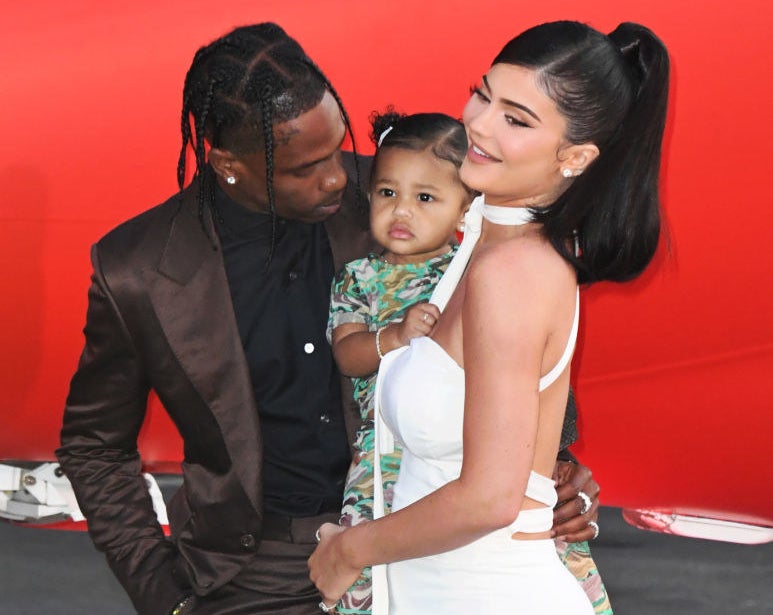 The "Highest in the Room" rapper wrote a poem for Stormi that will instantly warm your heart.
"3 is bigger than 2, 3 more years of love that's true, 3 more inches u might have grew."
"3 more years a lot to dooo!!! 3 more TIMES I LOVE UUUUUU. Happy bday to my Lil Storm Storm."
While he's always had a way with words, Stormi seems to bring out a different side to him. Remember the poem Travis wrote for her second birthday?
Kylie also followed her birthday tribute tradition by sharing never-before-seen photos and videos of Stormi.
"Thank you God for sending this little soul to me. Crying today because I can't stop the time."
"It's all the little things I'll miss like your cute voice and our long talks on the potty."
"Watching you experience everything for the very first time has been the best part of these last few years."
"But on the other side, I'm excited to watch you grow into the most special girl. I know you will be and all the amazing things I know you will do."
"Happy birthday to my baby forever!!!!"
My, how time flies. It seems like just yesterday Kylie Jenner was showing off her baby bump...