Here's Why Idris Elba Didn't Want Kate Winslet To Take Off Her Socks During Their Sex Scene
"Everyone take your shoes off!"
Kate Winslet and Idris Elba stopped by The Graham Norton Show to promote their new drama/thriller, The Mountain Between Us.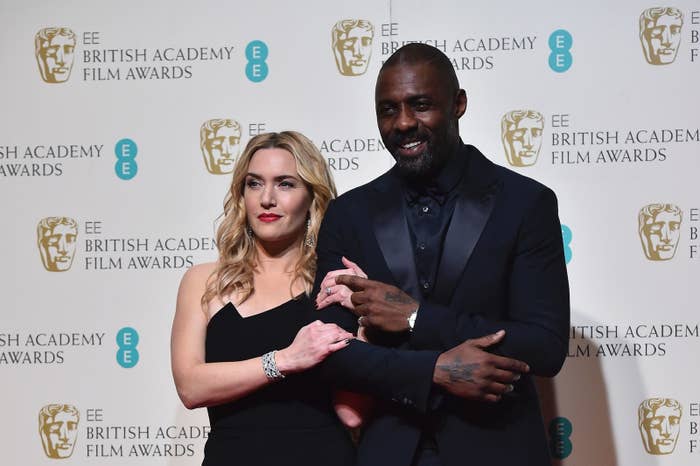 And while filming, Kate took the initiative to help Idris and the director through the sex scene shot, since both men didn't have much experience filming one.
And just in case you thought she was exaggerating, he quickly chimed in to confirm it.
After generating a few laughs from the crowd, the 45-year-old actor tried to explain himself.
And honestly, Kate understood his fear, admitting she doesn't have the prettiest feet in the world.
But the problem wasn't Idris and his fear of ugly feet. No, no no, it went much deeper than that.
And with this newfound information, Kate tried to help all the ladies in the audience looking to catch Idris's eye.
CORRECTION
Idris Elba's name and The Mountain Between Us were misspelled in an earlier version of this post. A big thank you to the commenters who pointed out my careless mistakes!