Like many of us, Anne Hathaway recently found herself reminiscing about The Princess Diaries and all its hilarity.
But this time, it was to celebrate the life of the film's director, Garry Marshall, who died in 2016. In the ABC special The Happy Days Of Garry Marshall, which aired last night, Anne reflected on an unscripted scene Garry insisted on keeping in the movie.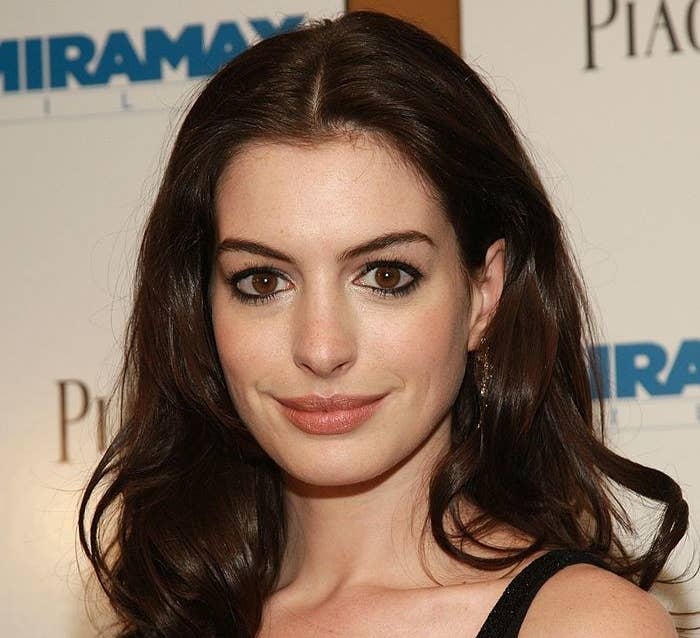 That scene was none other than the fan-favorite bleacher scene, where Mia Thermopolis and her best friend Lilly are talking and Mia accidentally falls.
"We were filming in San Francisco, predictably it had rained," Anne said in the special. "We were outside and we had to get the shot really fast."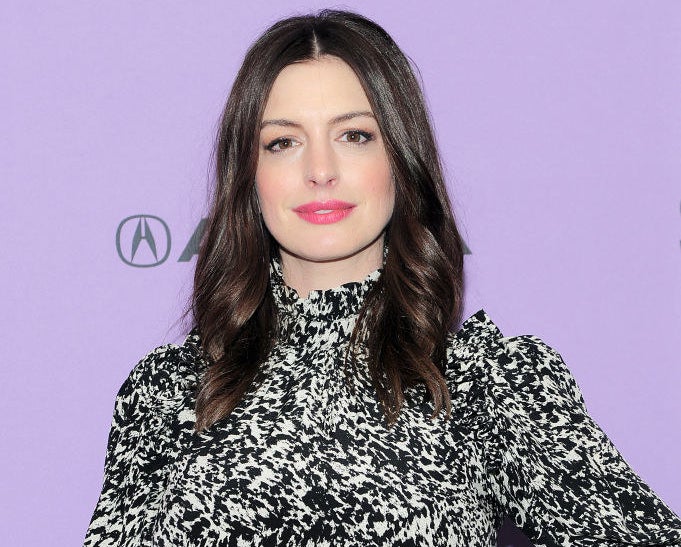 "We were losing light and we had to go on these bleachers and they did their best to wipe them down."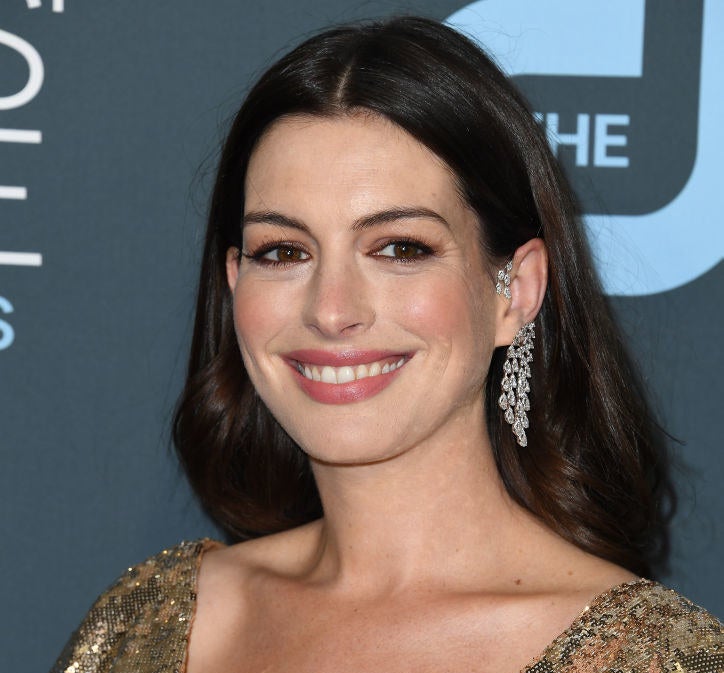 Unfortunately, when Anne "turned really fast" on the bleachers, she ended up slipping on a puddle, which led to her falling, and later bursting out lauging.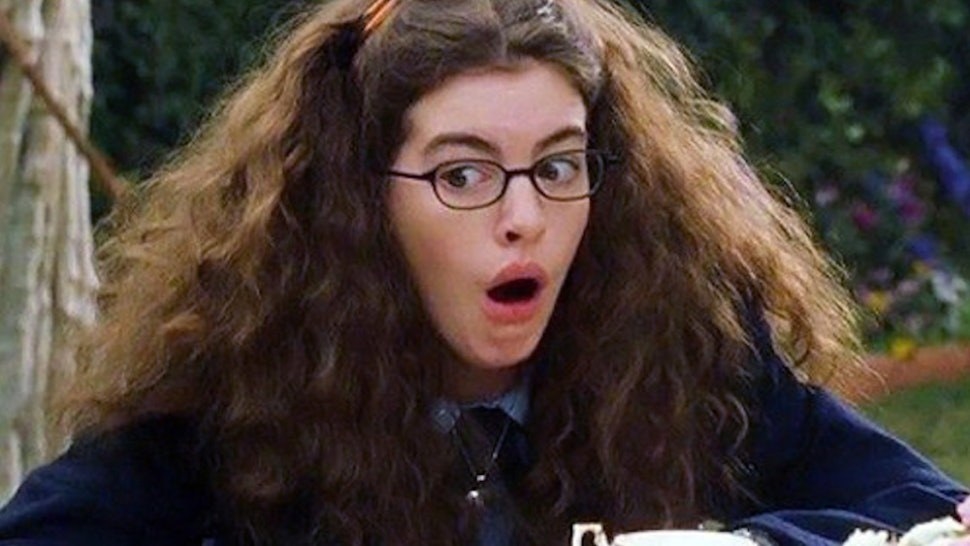 You'd think seeing an actor fall during a take would make the director want to reshoot the scene, but according to Anne, Garry thought it was a "charming moment."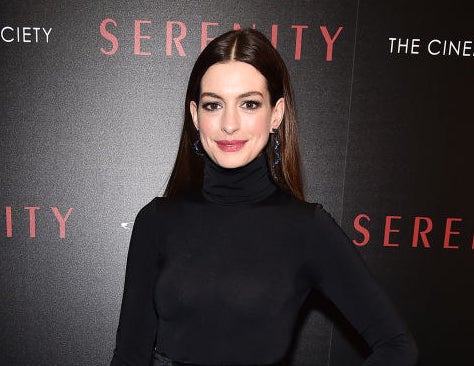 "One of the things that I love about Garry is that he was never afraid of the spontaneous moment."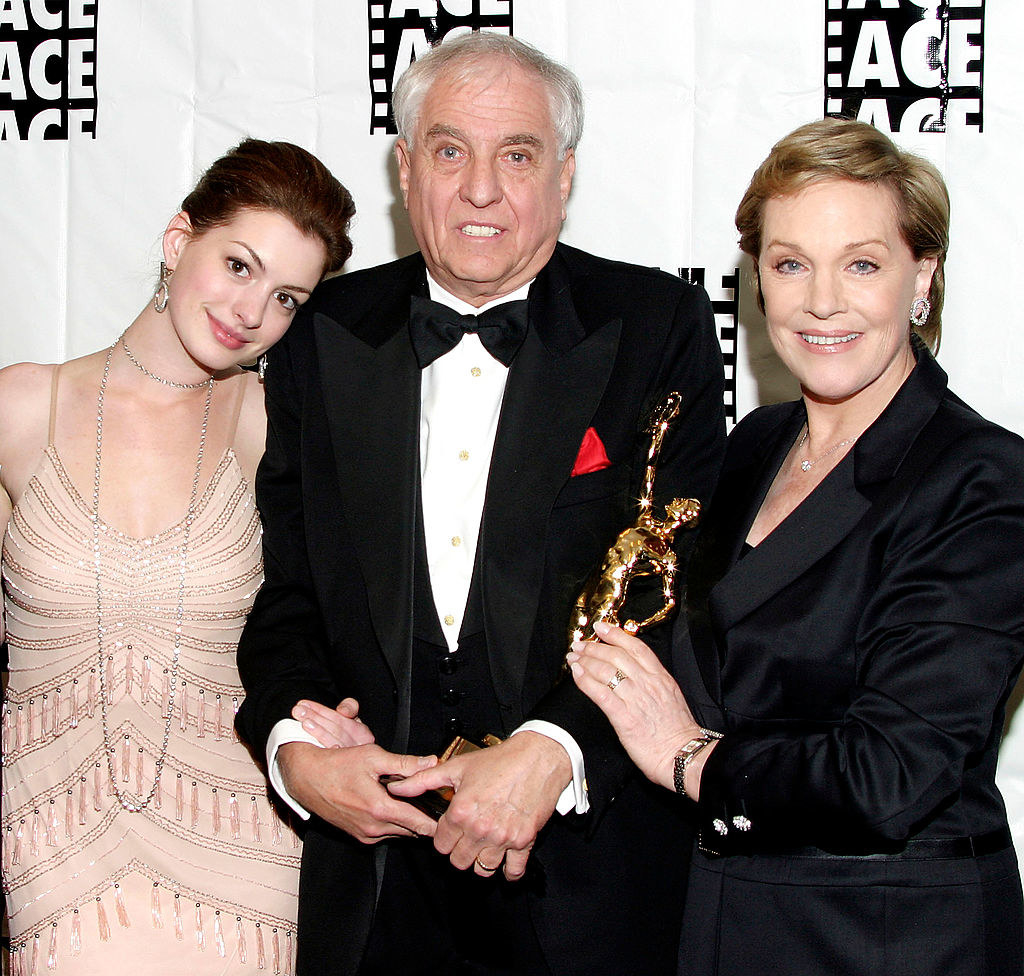 "If it was good, it was in the movie. He didn't care where it came from, he didn't care what happened."