When you get attached to a song, it can be hard to think of anyone else singing it. I mean, can you imagine Elton John singing "Baby Got Back"?
Get ready to look at some of your favorite songs in a whole new way, because the following hit singles were intended for completely different artists: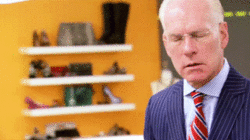 7.
Aerosmith's legendary single "I Don't Want to Miss a Thing" was recorded when they were desperately trying to come up with a song for Liv Tyler's first big movie role in Armageddon.
14.
Ariana Grande's power ballad "Dangerous Woman" had people everywhere screaming the song at the top of their lungs.
Which song would you love to hear performed by its intended artist? Tell me what you think in the comments below.