BuzzFeed Quiz Party!
Take this quiz with friends in real time and compare results
Check it out!
Both Penn Badgley and Chloe Bailey have unintentionally reignited a decades-old debate online this year about the need for sex scenes in movies and TV. Badgley revealed that he requested fewer sex scenes in his show You, and the horror series Swarm was released which features a sex scene between Bailey and actor Damson Idris — a scene many deemed "explicit."
One side argues that sex scenes are always unnecessary, citing the discomfort they feel while watching them. They question the actors' consent to filming the scenes and believe that audiences are voyeuristic in some type of way. The other side of the debate asserts that sex scenes are necessary, often helping move the plot forward, telling us more about certain characters, or normalizing the realities of sex.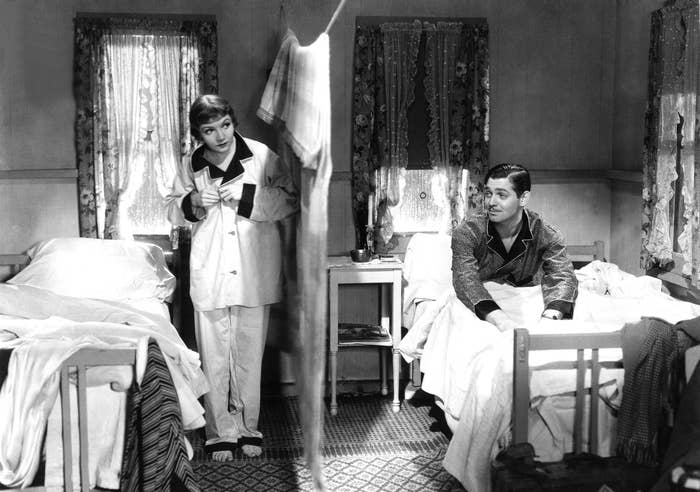 So I'm wondering which side you're on — if you think all sex scenes are pointless, if you think they're an important part of storytelling, or if they should be judged on a case-by-case basis. I've gathered some of the best, worst, and most memorable sex scenes in movies, and I want to know if you think they're necessary or not.
What are some other memorable sex scenes that you think are either completely unnecessary or are absolutely vital to the movie's plot? Let me know in the comments below!