Tony Hawk Is Still Tweeting About People Not Recognizing Him And It's Still Very Funny
"You are Tony Stark?"
Last year, my colleague, Stephen, made a BuzzFeed post about Tony Hawk's awkward interactions.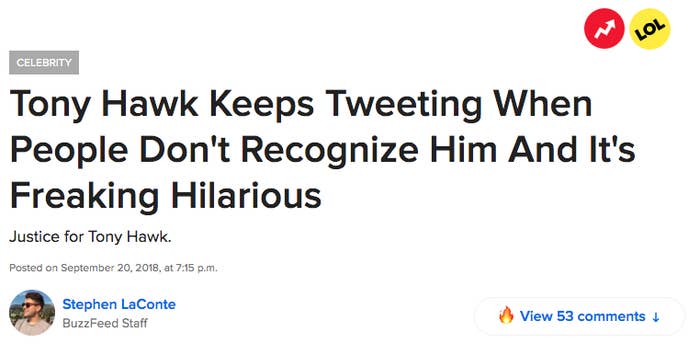 Because I still think it's very funny, I decided to do a new BuzzFeed post with more of his interactions.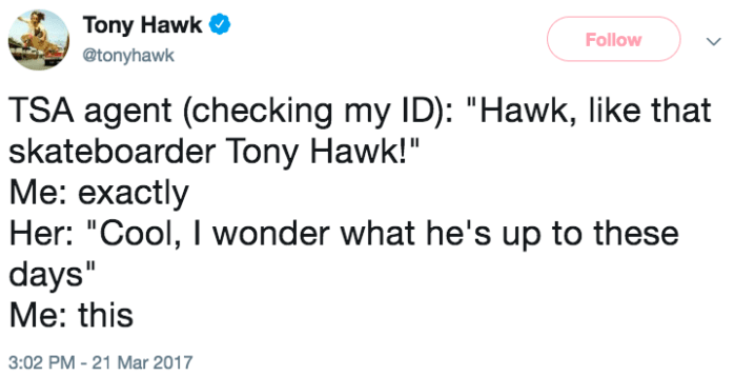 Enjoy.