54.
Zombie Obama shooting targets are so hot right now. There were 3 targets that resembled the President at the convention. All of them were zombies.
53.
A terrorist hunting permit costs $2 or you can get three for $5. 52.
There is a Miniature Arms Society, and it is adorable.
I just love tiny things.
51.
There is a company that makes AK-47 guitars. 50.
The NRA convention might as well be a beard convention. 49.
It should also be called The Second Amendment convention. 48.
You're not supposed to put your finger on the trigger when you take a picture with a gun. 47.
It's just Steve Austin nowadays. 46.
If you've always wanted a hula girl holding a gun for your car...I've got news for you: It exists!
45.
Gun owners have completely co-opted the "Keep Calm and Carry On" motto.
44.
The NRA hates Piers Morgan.
43.
Someone really needs to get Rick Santorum a Tide-To-Go pen. 42.
This is what a VW Bug van looks like with a giant gun coming out of the sunroof.
41.
Lots of people who own guns also have ponytails. 40.
Also, this is the King of the Ponytails.
39.
Hand sanitizer is the secret savior of the NRA convention.
38.
There are some seriously terrifying gun targets.
Here are some more examples: 37.
Pink guns, even though they have the same specs as the black ones, cost significantly more.
36.
It costs $25,000 to hunt your own leopard.
35.
Glenn Beck still draws huge crowds for autograph signings.
Yeah, you might want to bring a chair. 34.
At every conservative-ish event there is always, without fault, a token colonial.
33.
I need this T-shirt.
32.
This is what the face of a man who just sliced a huge pig in half with a giant knife looks like.
31.
iPhone Tasers seem like a pretty bad idea. They also cost $135 and charge your phone at the same time.
30.
This Taser needs an upgrade.
29.
Most of the people who attend the NRA convention are older.
28.
There is an entire company that exists solely based on this logo.
27.
If grandma's shooting a huge gun, you're going to stop and watch. 26.
Gun owners are really into T-shirts with sayings on them.
25.
AK-47 shirts are especially popular. 24.
Though the most popular clothing item is definitely the "collared Constitution American flag" T.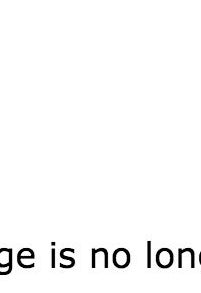 Makes sense... but this shirt really needs a redesign!
23.
The weirdest part of being at the convention is when you turn a corner and someone is pointing a gun at you. 22.
A couple that wears matching denim together...stays together.
21.
The gun modeling industry is a thing. Multiple manufacturers had models signing posters for free all day. 20.
The best way to get on the giant JumboTron during the NRA keynote speeches is to have a crazy/awesome beard. 19.
Gun glamour shots are kind of amazing.
18.
The hospitality suite at the NRA convention is obviously called the "Ring of Freedom."
17.
Glen Beck's autograph costs $10.
16.
This is what the kids merch looks like. 15.
Things are made out of ostrich leg.
14.
This is probably the most popular shirt people were buying at the convention.
13.
This Starbucks shirt was also quite popular.
12.
This is what this guy looks like when he calls in sick.
11.
Ted Nugent is basically the king of the NRA convention.
He had two booths solely dedicated to him. He also had an entire T-shirt merchandise booth.
10.
Tom Selleck's mustache is a member of the NRA. 9.
"One free shotgun at a time" is a company motto.
8.
The handgun-purse industry is booming/also needs a makeover.
7.
This is also the best, most clever name for a gun-handbag company.
6.
Some gun owners are hippies.
5.
P.I.G. = politically incorrect guns.
4.
There is a company dedicated to making workout gear that can hold guns. They also have this awesome running man.
3.
This is what you should wear to the NRA convention if you want to be incredibly popular.
2.
There are a bunch of people who wear kilts.
1.
And this is the leader of the Vice Squad.