Jane Fonda Re-Wore A Dress From 6 Years Ago At The Oscars Because She Doesn't Believe In Buying Clothes Anymore
Queen of being arrested at climate change protests.
Jane Fonda *truly* embodies both actor and activist.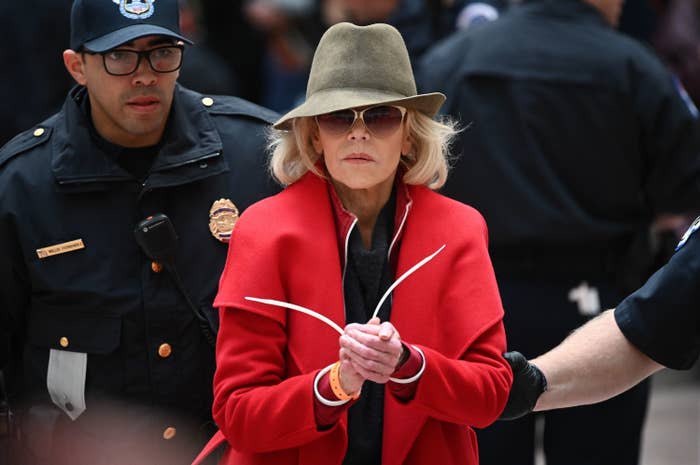 She's always been outspoken about her political beliefs, and lately she's been a constant presence at climate change protests in Washington DC.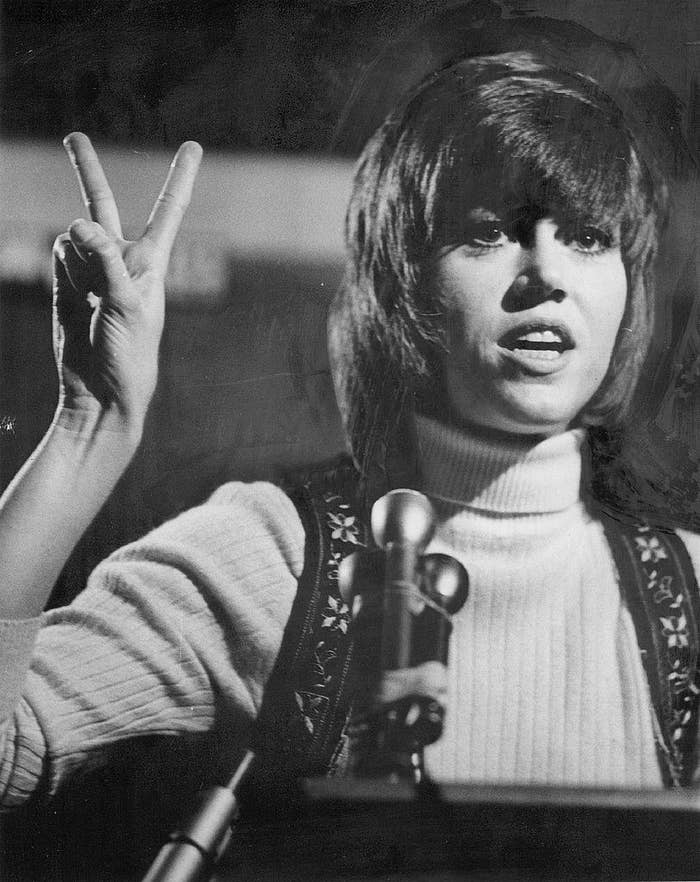 In 2019 alone, she was arrested five times at them.
Jane's red coat is quickly becoming a symbol and star of these protests.
She says it's actually the last piece of clothing she will ever buy.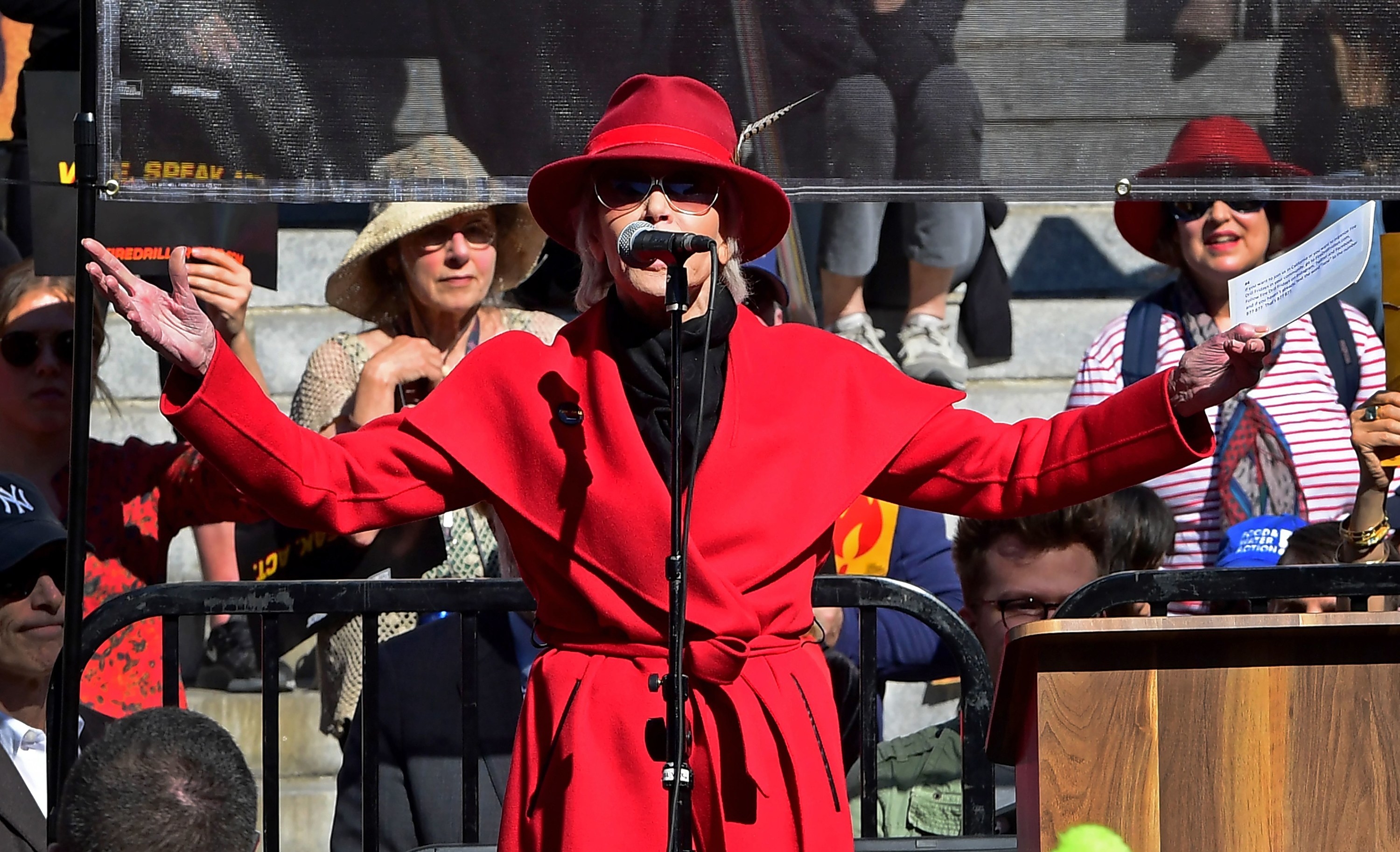 She told the Hollywood Reporter she wanted her protest attire to be something red, so she bought a $500 coat on sale at Nieman Marcus. She says it's the last thing she'll ever buy:
"The team and I decided at the very beginning that we should all try to wear something red. I racked my brain — I didn't have anything red. I don't usually wear red. So I decided that the last article of clothing that I will ever buy is a red coat. Sure enough, I found one at Neiman Marcus on sales for $500. And that's the coat. I'm speaking out against consumerism and so I have to walk the talk. And so that's the last thing I'll buy."
Sooooo, Jane stuck to her word at the Academy Awards showing up in a gown she had first worn six years ago.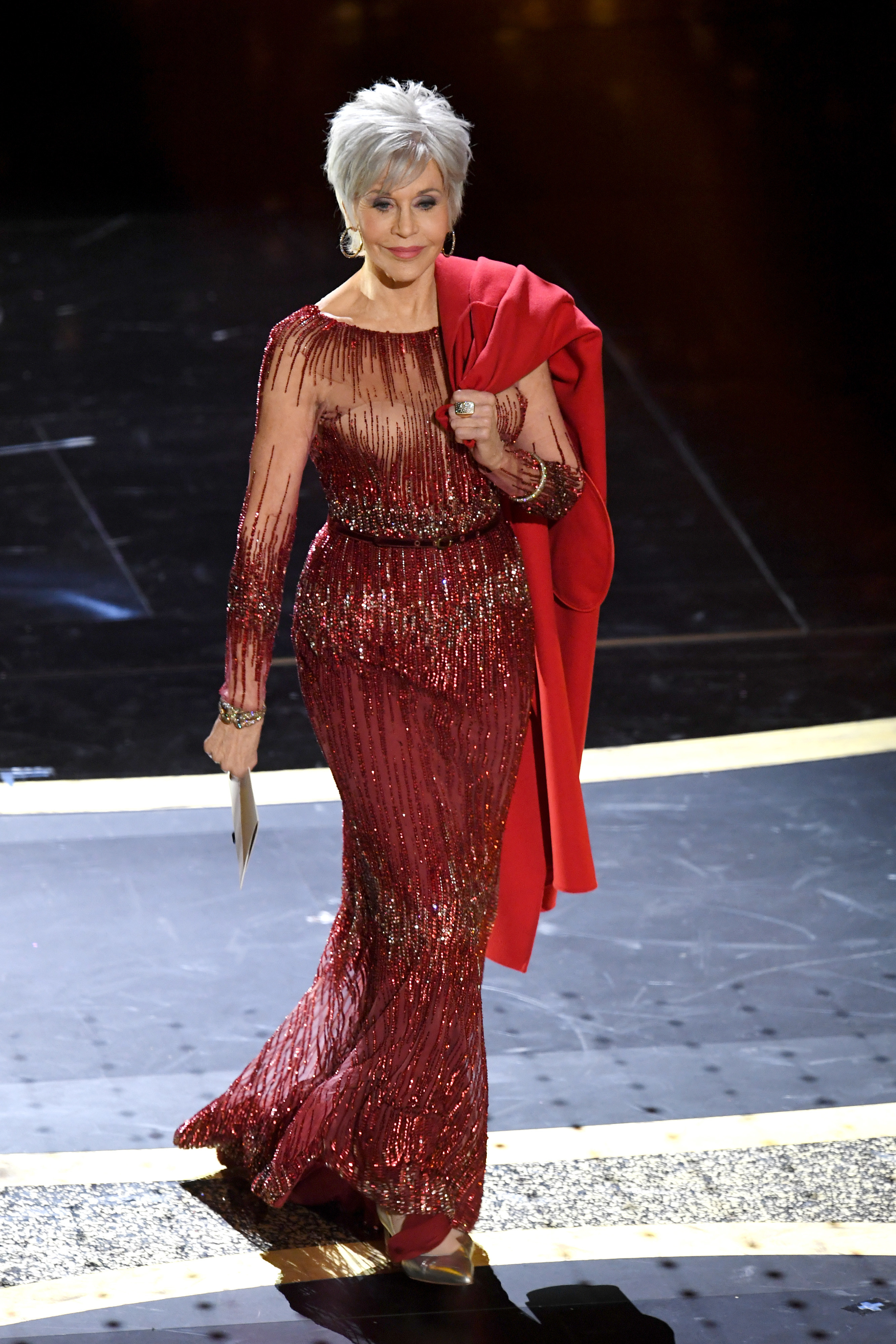 She also had her symbolic last clothing purchase, the red coat she got at Nieman Marcus on sale.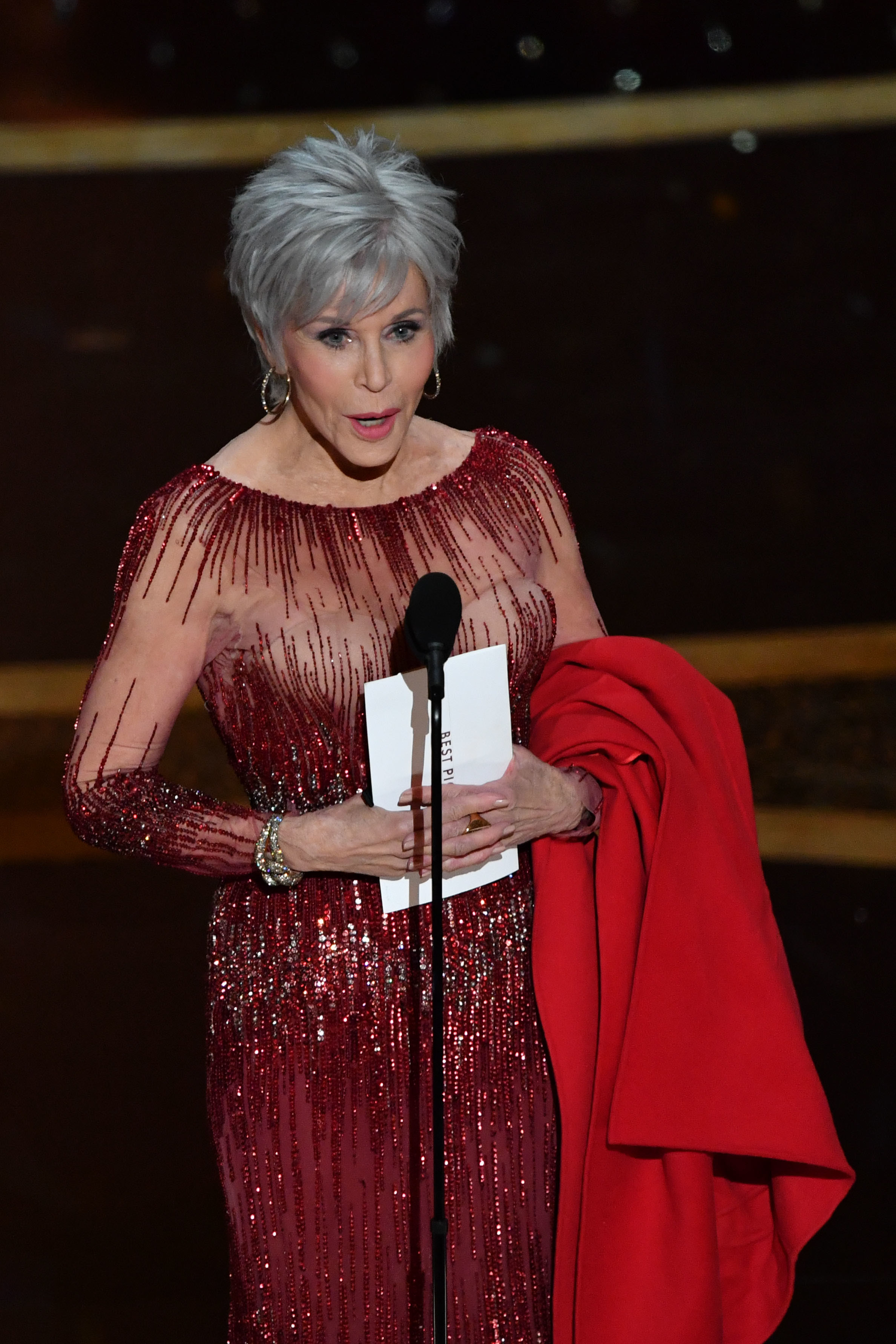 The last time Jane wore the dress was in Cannes in 2014.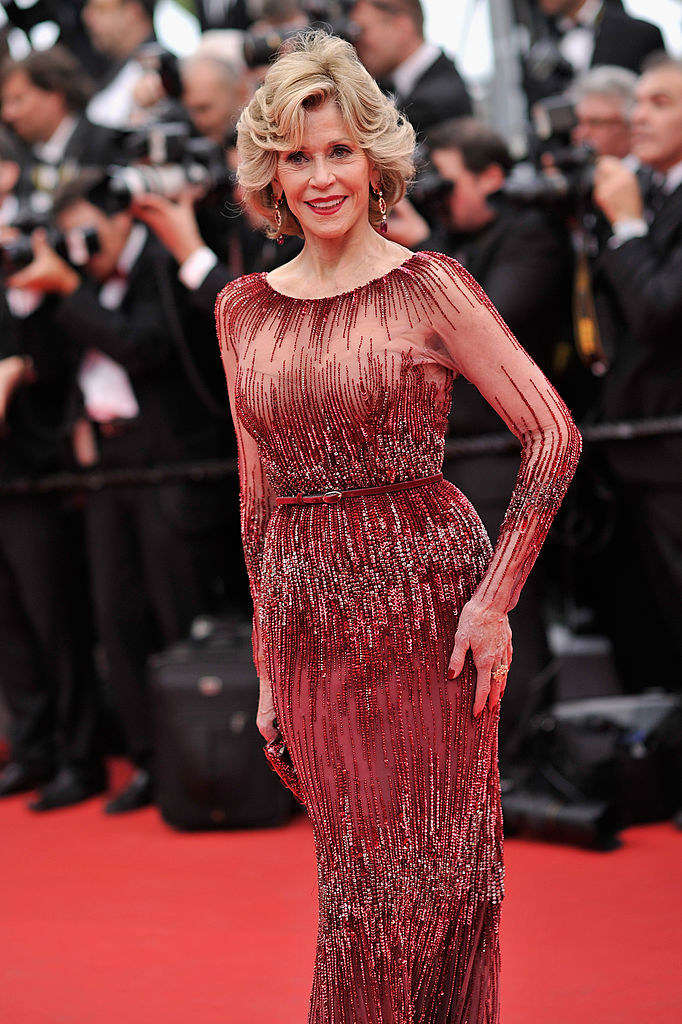 Then: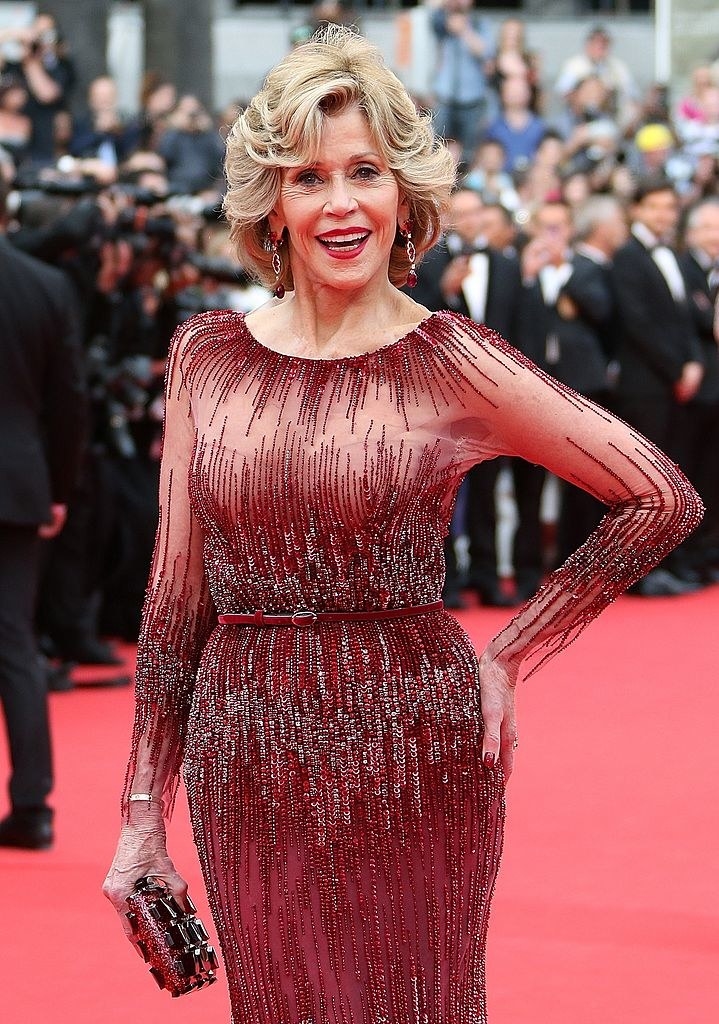 Now: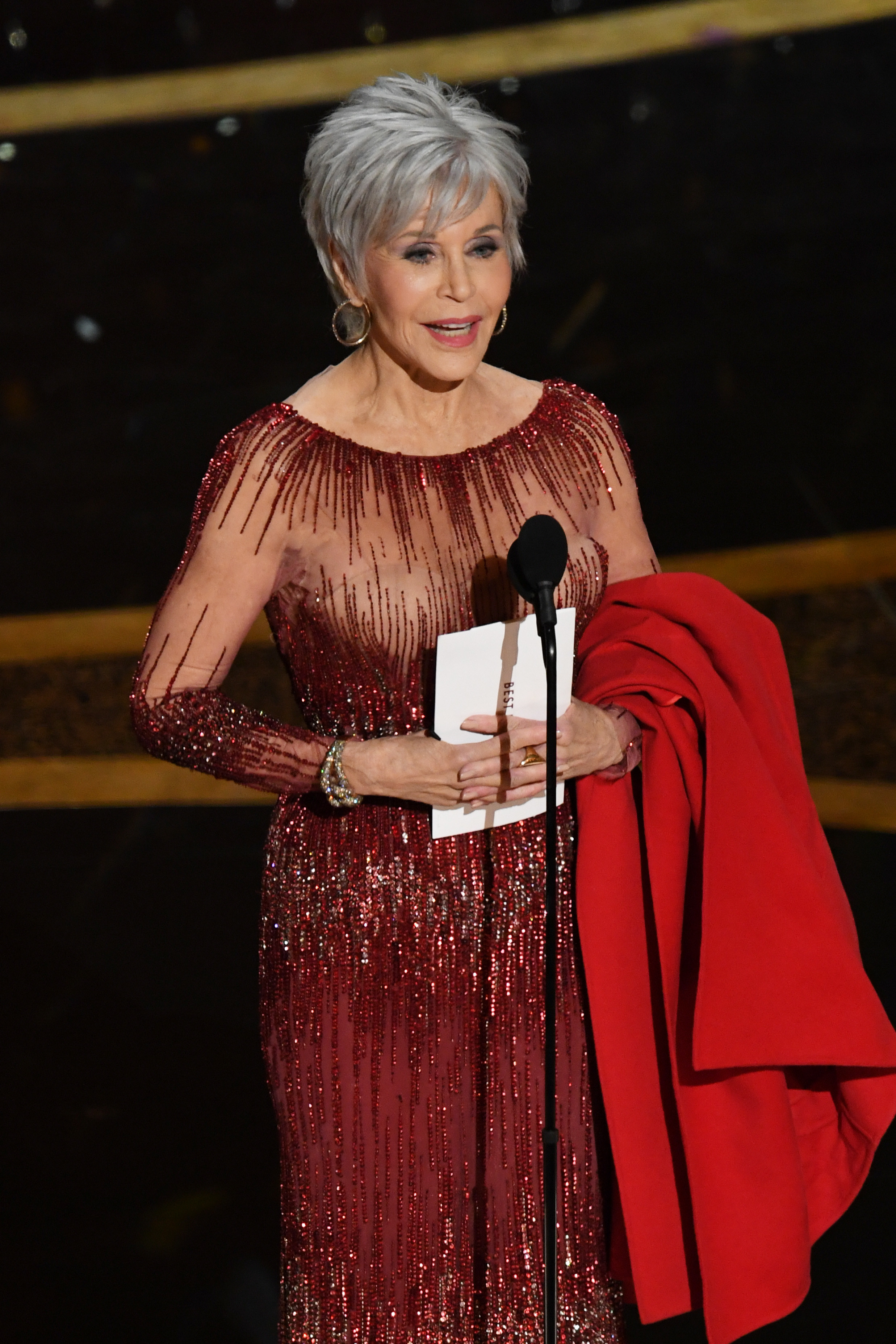 Then: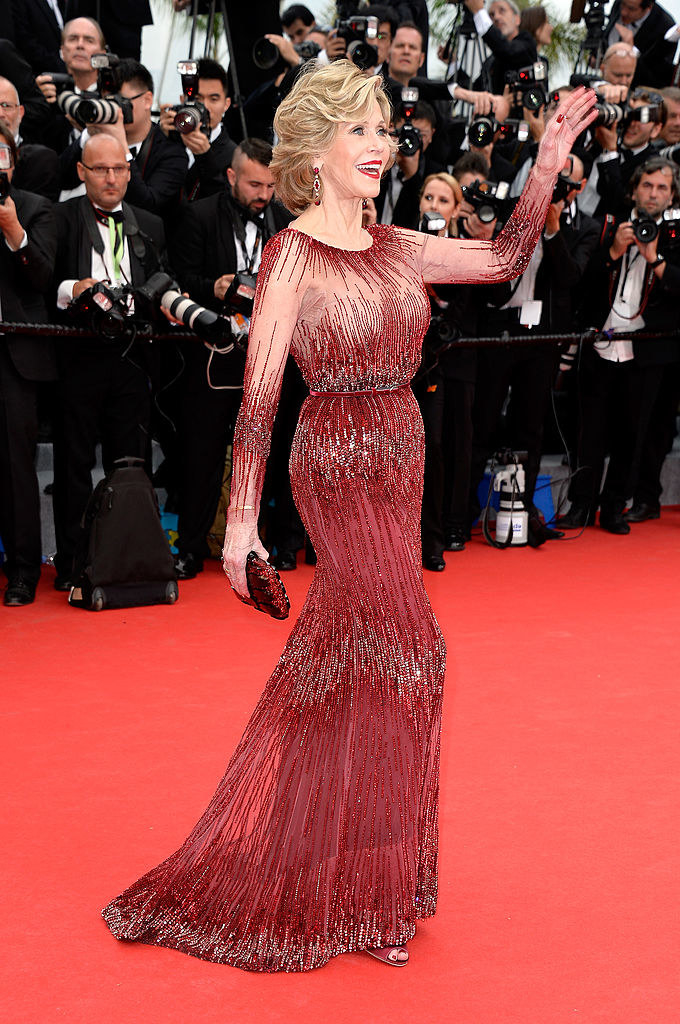 Now: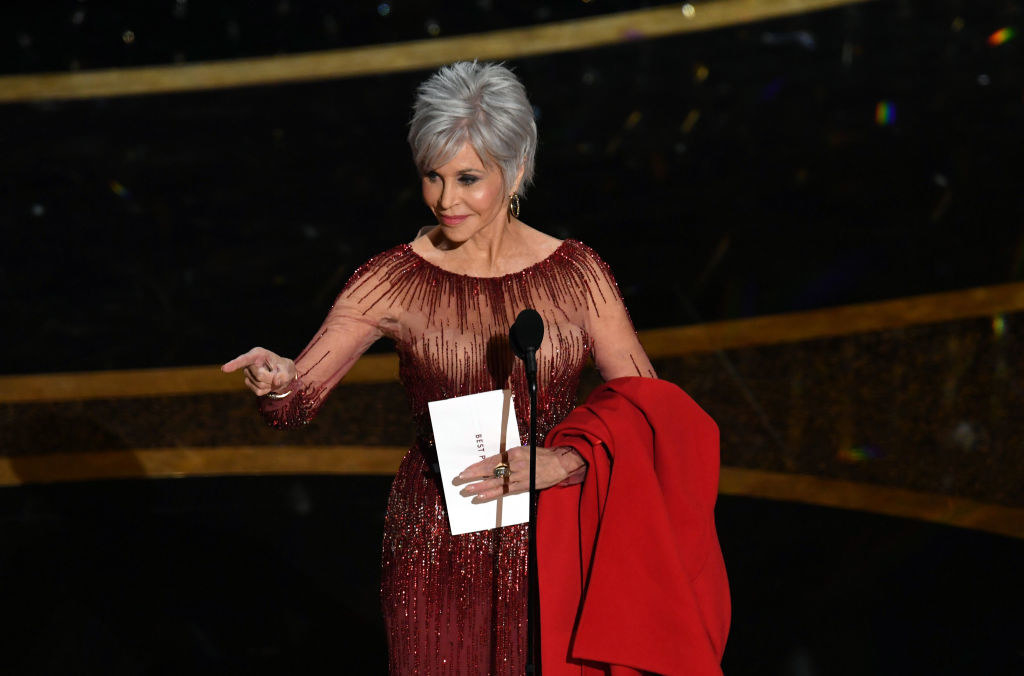 To sum it up: Jane is making a positive political statement about consumerism and waste while also showing off the fact that she can fit in a dress six years after she first wore it. I love it.