22 Times Grimes And Elon Musk Were The Most Chaotic Couple Of 2020
What a year for these two. What a year!
Congratulations are in order for Grimes and Elon Musk. They are, by far, the most chaotic couple of 2020!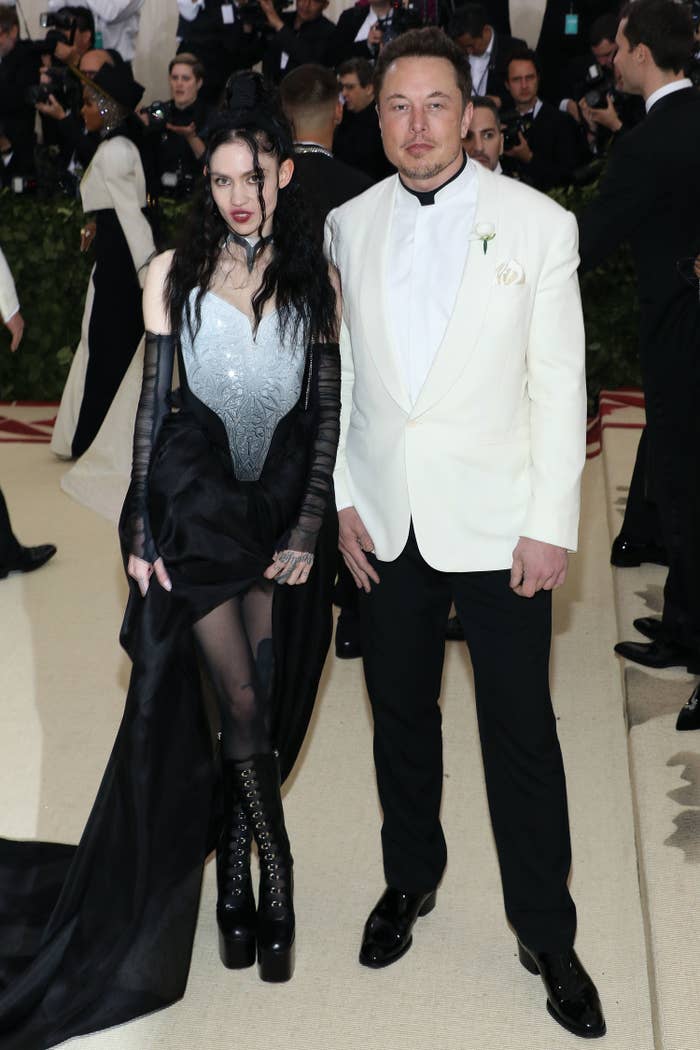 In celebration of their weird-ass 2020, let's countdown some of their "finest" moments.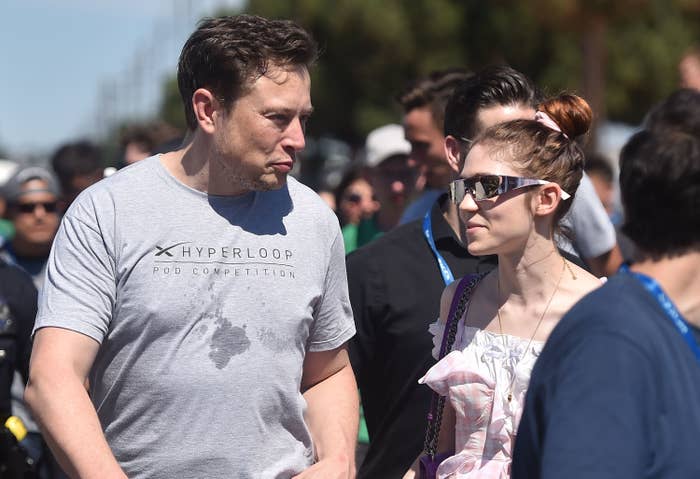 Coming in at #22 is Elon Musk, on March 6, literally right before the shutdowns, saying "The coronavirus panic is dumb."
At #21 we have Egypt's Minister of International Cooperation inviting Elon to check out the pyramids after he tweeted that "Aliens built the pyramids obv."
At #20 is Grimes showing us her "Pregnancy Skincare & Psychedelic Makeup Routine" for Vogue.
At #19 we have Elon saying "FREE AMERICA NOW" during the peak of the first wave of the pandemic.
Which brings us to #18, Ariana Grande's mother, Joan, taking him down for saying it.
At #17 is this picture of a knife that Grimes has in her wall as a decoration.
#16 is another profound Elon tweet.
#15 is this tweet from Elon saying he's gonna sell all of his physical possessions.
#14 is this tweet from Grimes comparing having a baby to the dark souls of Tamagotchis.
At #13 is the public fight Elon and Grimes got over pronouns.
As we all know, couples that fight publicly on Twitter stay together <3.

#12 is the first picture of their baby!
#11 is this picture of Elon and the baby that is captioned in German, "The baby cannot use a spoon yet."
Coming in at #10 is Elon tweeting his support for Kanye West's presidential bid.
And at #9 is Elon saying Ghislaine Maxwell photobombed him at the Vanity Fair party.
At #8 we have this July 1 picture of America's favorite duo: Kanye and Elon.
#5 is when Elon revealed baby X's name for the first time.
#3 was when Grimes explained what it actually meant.
#2 is Elon correcting Grimes about the name of their child publicly on Twitter.
And coming in at #1 is this Instagram interaction Grimes had with random people about how she had to change the baby name because it broke California laws and because Roman numerals look better.