20.
When Spike Albrecht used his 15 minutes of fame to hit on Kate Upton.
Before Trey Burke got into early foul trouble in the national championship game Spike Albrecht was a completely unknown sub-6-foot freshman guard for the the Michigan Wolverines. Albrecht had never played more than 15 minutes or scored more than seven points in a game the ENTIRE SEASON for Michigan. Then he put up 17 points in 28 minutes on a variety of baller threes and layups. After the game, though his team lost a nail-biter, Spike decided to double down on his luck and hit on Kate Upton — who had been at the game. When you're hot, you're hot.
19.
How Ryan Lochte tore his MCL. 18.
When the entire country reacted with despondence and rage to Alex Morgan's engagement.
When soccer star Alex Morgan came onto the scene a couple years ago with the U.S. Woman's National Team she stole the hearts of every man, woman, and child that lives under the American flag. When she got engaged this week to longtime boyfriend Servando Carrasco the internet mourned — as a nation, indivisible.
17.
Whenever Steph Curry entered heat-check mode. 16.
When Urban Meyer found comfort in pizza after his BCS Championship dreams were ruined.
15.
When Papa John celebrated too hard.
14.
When Dunk City was born.
The most memorable moments from the opening rounds of the 2013 NCAA Tournament were provided by the Florida Gulf Coast Eagles. They were underdogs in every sense of the word. Their school was founded in 1991. Their team was undersized. And they didn't let that stop them AT ALL. They took it to Georgetown! Their goofy, gap-toothed coach was married to a Maxim model! Dunk City is the new capital of the United States.
13.
When Auburn wished for more wishes. 12.
When Brett Favre was resurrected as a high school offensive coordinator with a beard.
11.
When Larry Ellison bought America's Cup.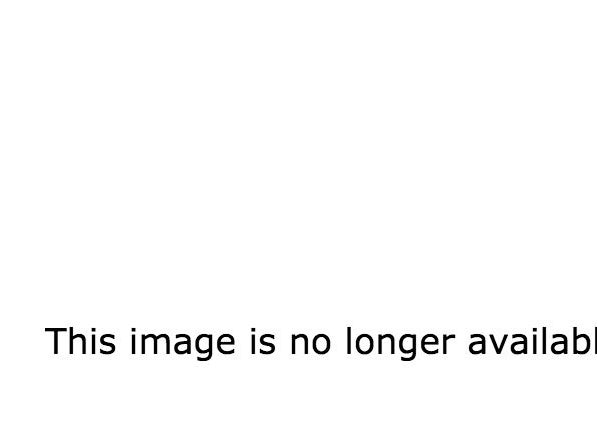 10.
When this beautiful man signed "America the Beautiful" at the Super Bowl. 9.
When PGA Championship winner Jason Dufner grabbed his wife's ass on national television. 8.
When Alex Rodriguez gave everyone the middle finger.
7.
When Marshall Henderson stepped onto the national scene.
On the basketball court Marshall Henderson taunts his opponents, flips off fans, fights with his coach, and drains three-pointers. Off the basketball court he gets into a lot of trouble. Henderson is on the fourth and final stop of his college tour, having previously signed on with Utah, Texas Tech, and South Plains College. Along the way he bought 60 grams of marijuana with counterfeit money; went on probation; violated probation by testing positive for alcohol, marijuana, and cocaine; failed to show up for community service; went to jail for 25 days after skipping community service; and finally got arrested again for marijuana and cocaine possession in the offseason (the charges were dropped). He is the biggest wildcard college basketball has seen in a long time, and none of this behavior has affected his game on the floor. Recently he took an absurd 23 three-pointers in an overtime loss to the Oregon Ducks. Obama might as well put this guy on a billboard for second chances.
6.
When U.S. soccer fans in Seattle turned a Wu-Tang classic into the best chant of the year.
5.
When this superhero threw down a windmill dunk in fatigues and boots. 4.
Everything Kate Upton did.
She had a great year, guys! Plus, boobs.
3.
David Ortiz's speech to the people of Boston.
The Boston Red Sox's improbable run to win the World Series dates back to the moment when David Ortiz rallied the city and the team from the ruins of the Boston bombing. Saying "fuck" in front of Fenway on live TV is one of the most Boston, and U.S.A., moments ever.
2.
The Boston Bruins fans singing the national anthem after the Boston bombing.
It's nearly impossible not to get choked up while watching an arena of Boston Bruins fans belting out the national anthem.
1.
When ESPN's cameras discovered Popcorn Man.