1.
The arena is an incredible looking structure.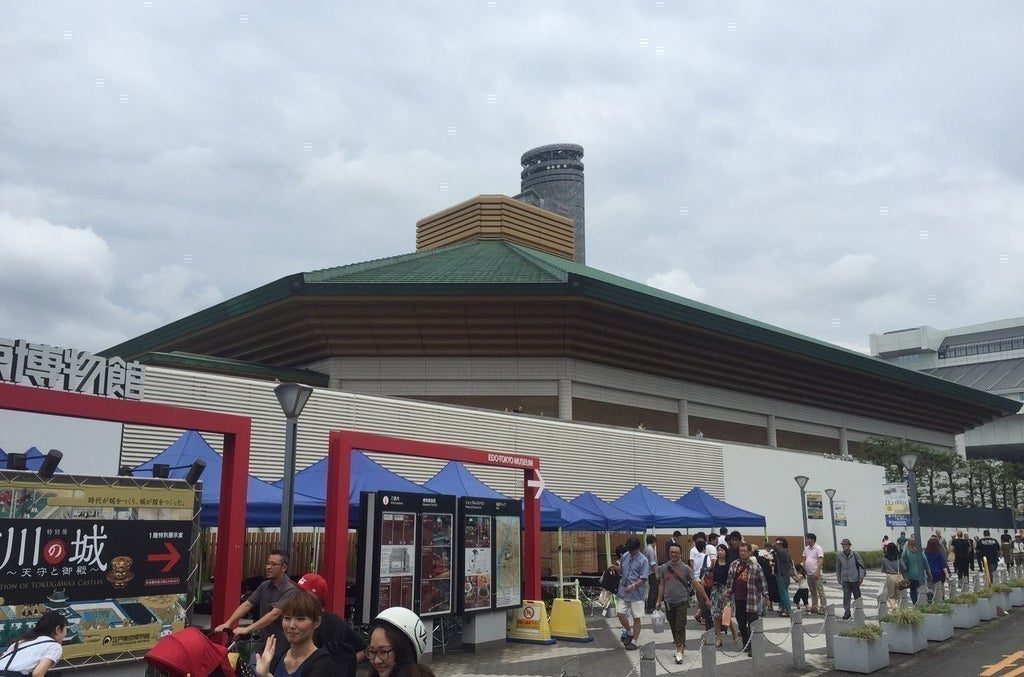 From the outside there are flag-lined streets and it is busy AF.
2.
You can get a tourist photo ANYWHERE.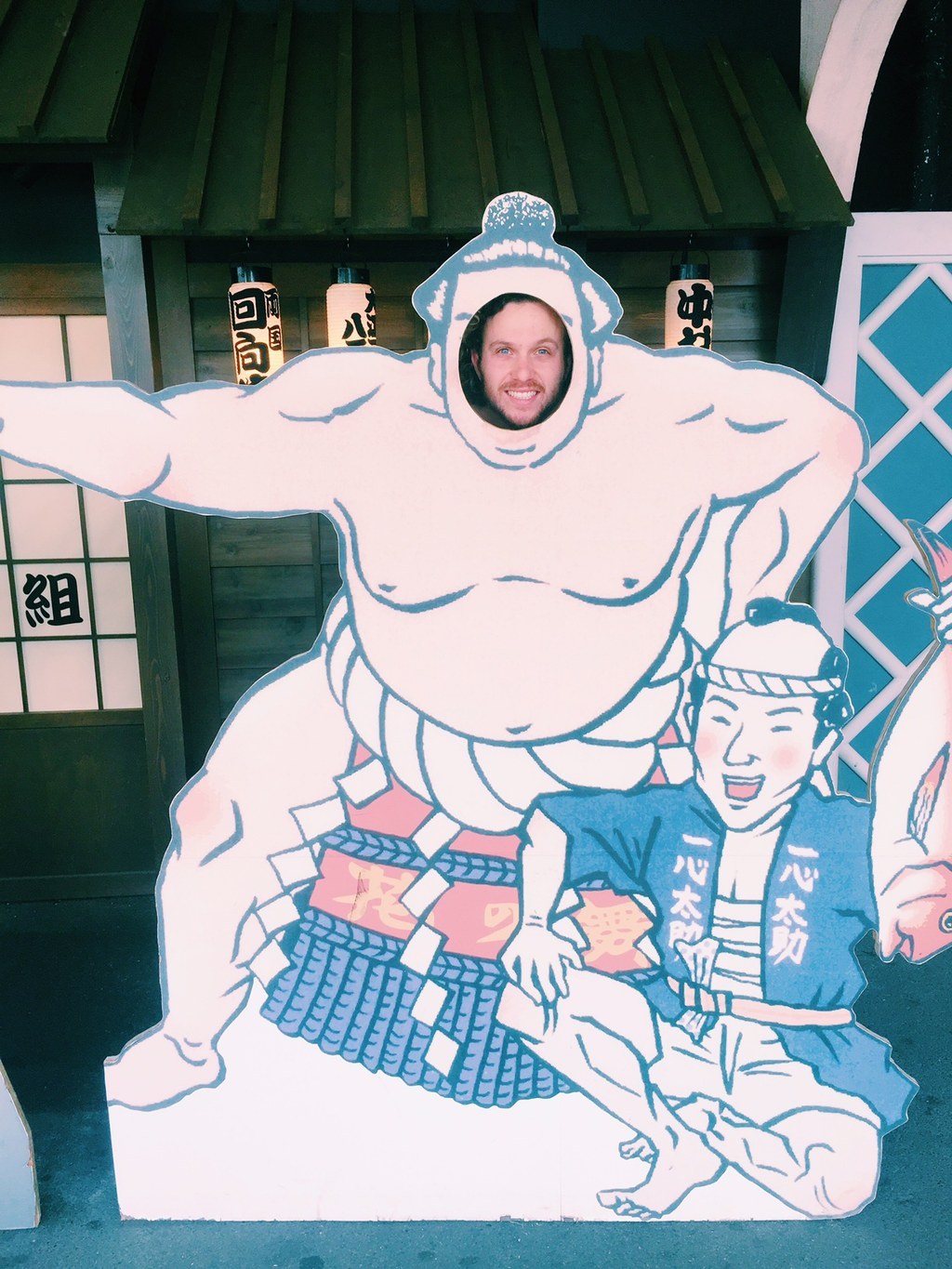 3.
Like everywhere in Japan, there are mascots.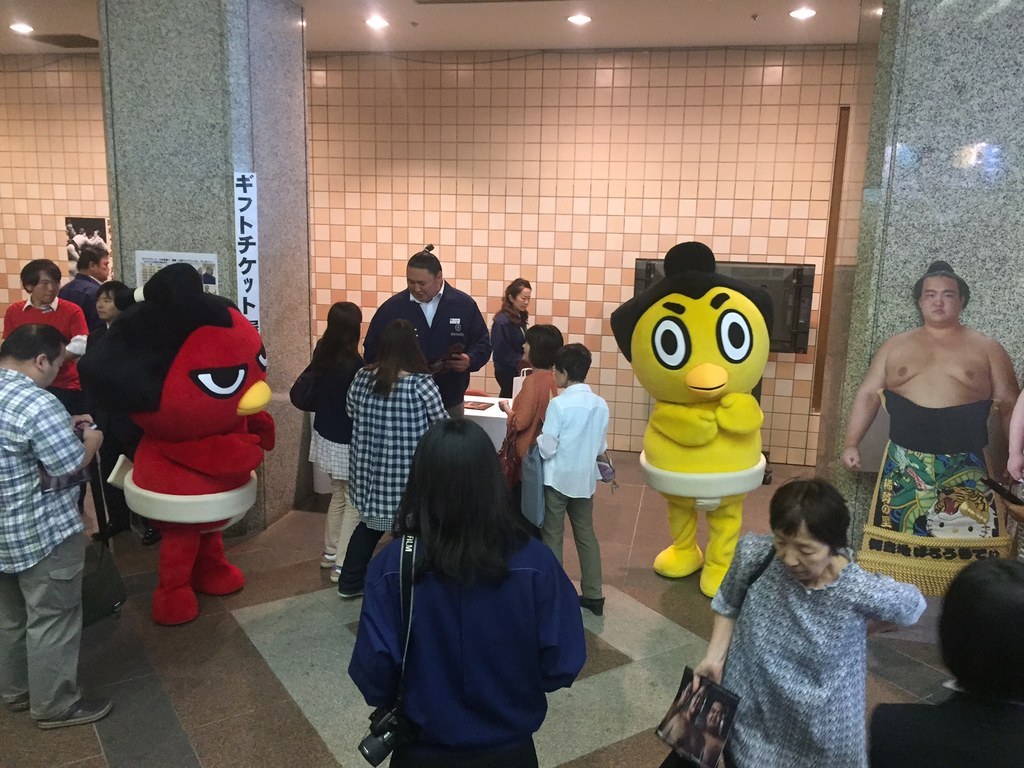 4.
One day of the tournament lasts for as long as eight hours.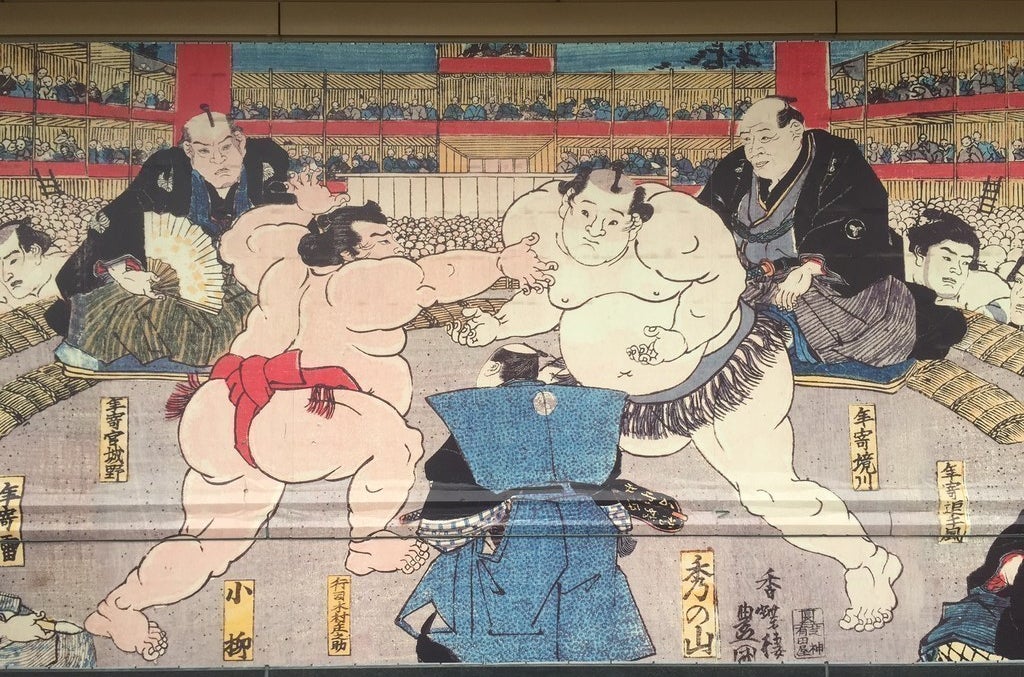 And the tournament goes across multiple days.
5.
The wrestlers are treated like rockstars.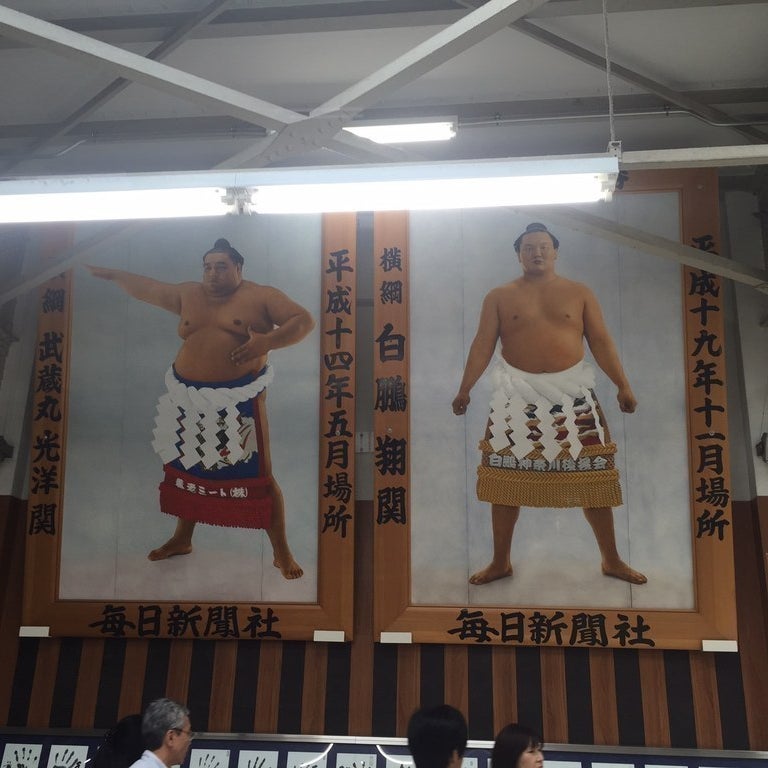 They get mobbed when coming and going from the stadium. And if you're lucky, they'll pose with you for a photo.
6.
When the hunger sets in, there's nothing better than grabbing a quick bento box.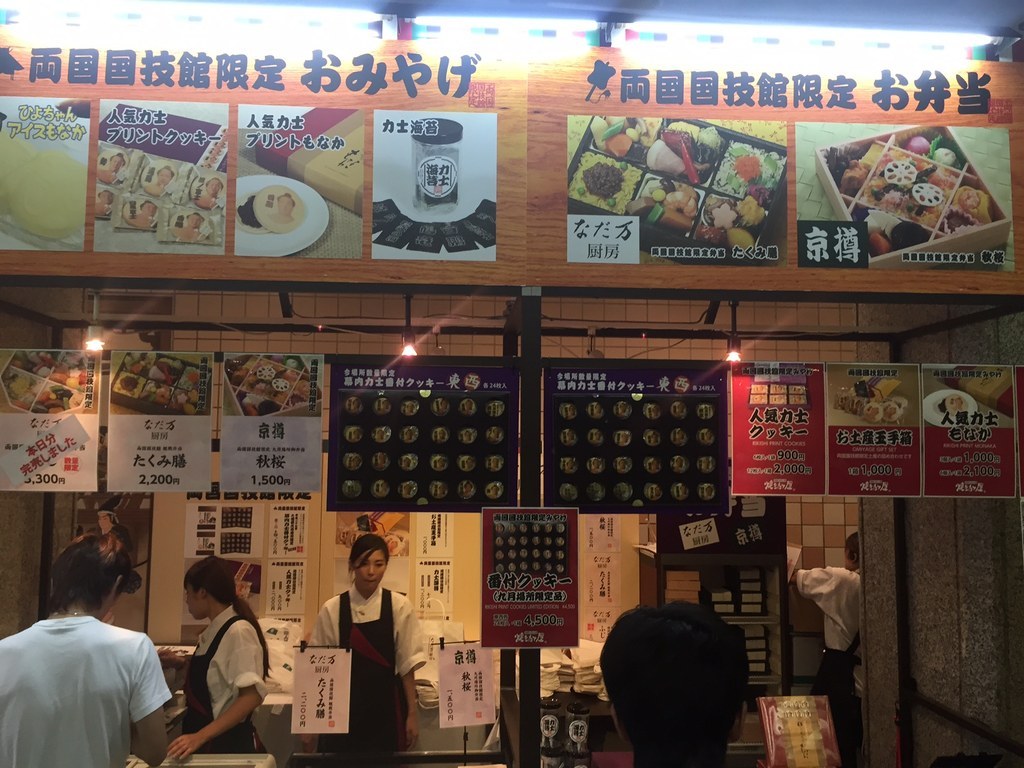 7.
The majority of the stadium is designed to get as many spectators in as possible.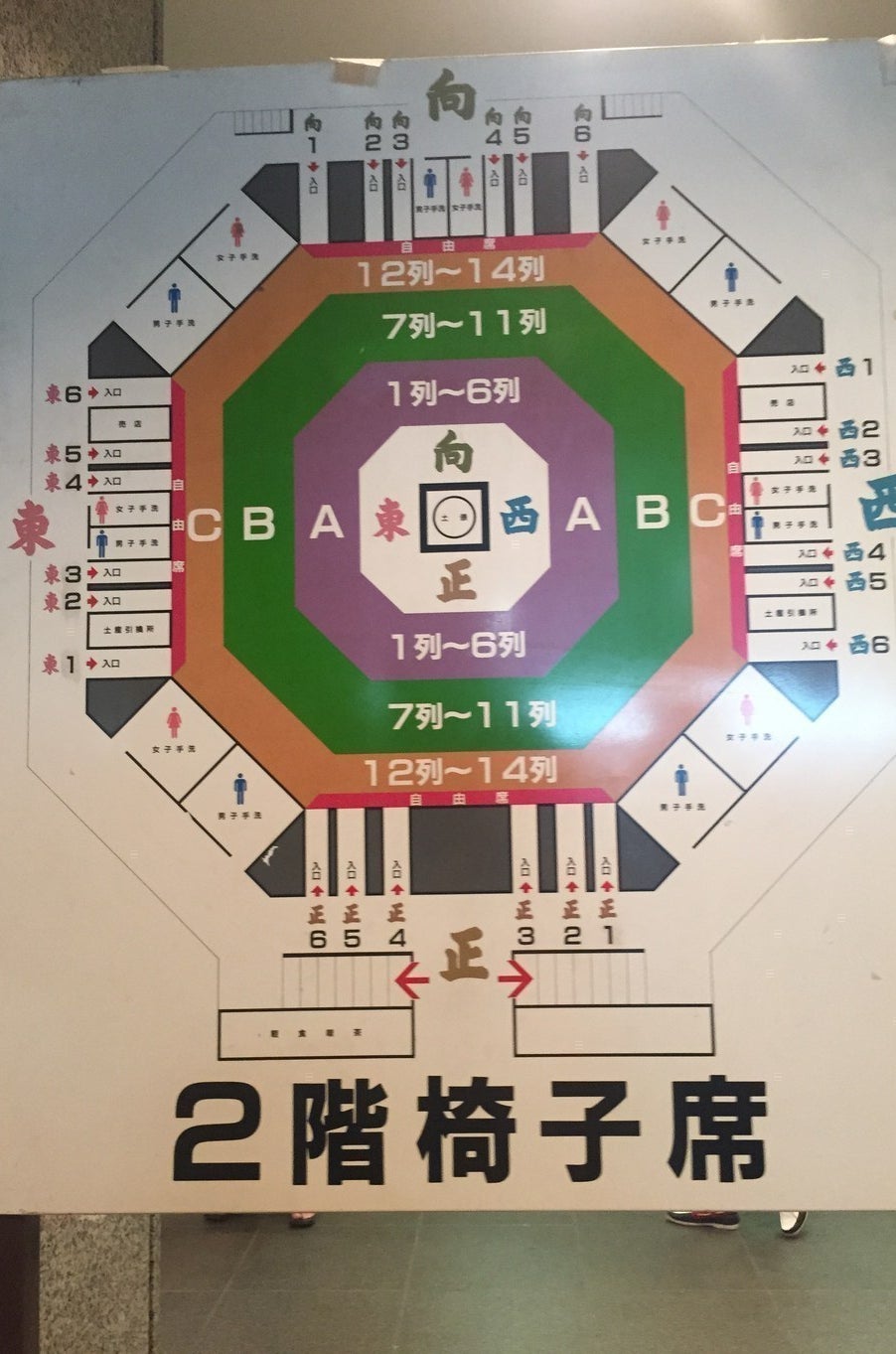 In the centre is a much smaller area where each bout takes place underneath a rather ornate centrepiece.
8.
The sumo wrestlers are incredibly agile athletes.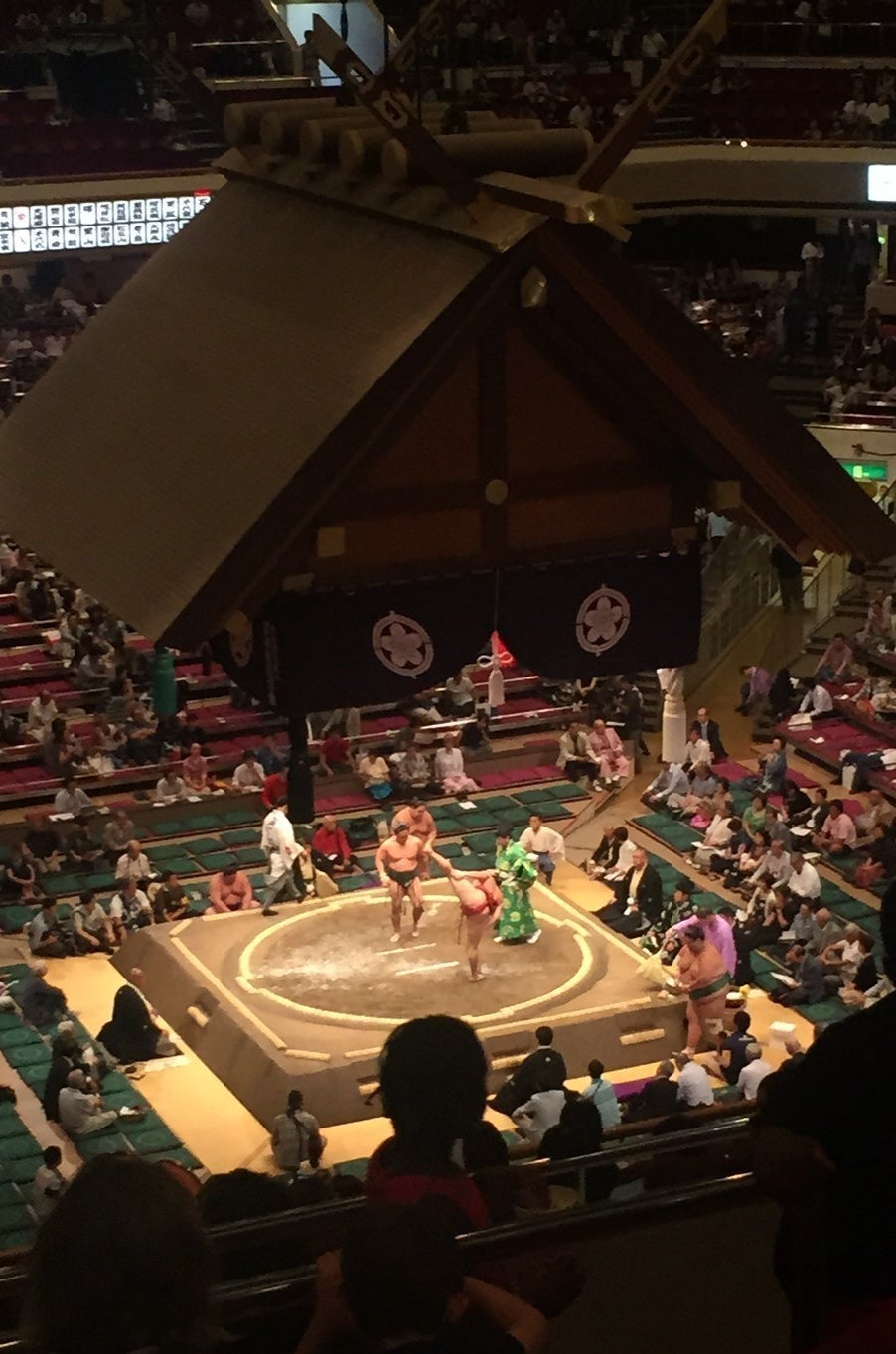 9.
Throughout the tournament, the bouts are broken up by a whole range of traditional practices.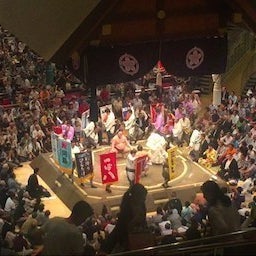 The wrestlers are ceremoniously presented to the crowd and banners are raised in honour of champions.
10.
Beer and sport go together no matter where you are in the world.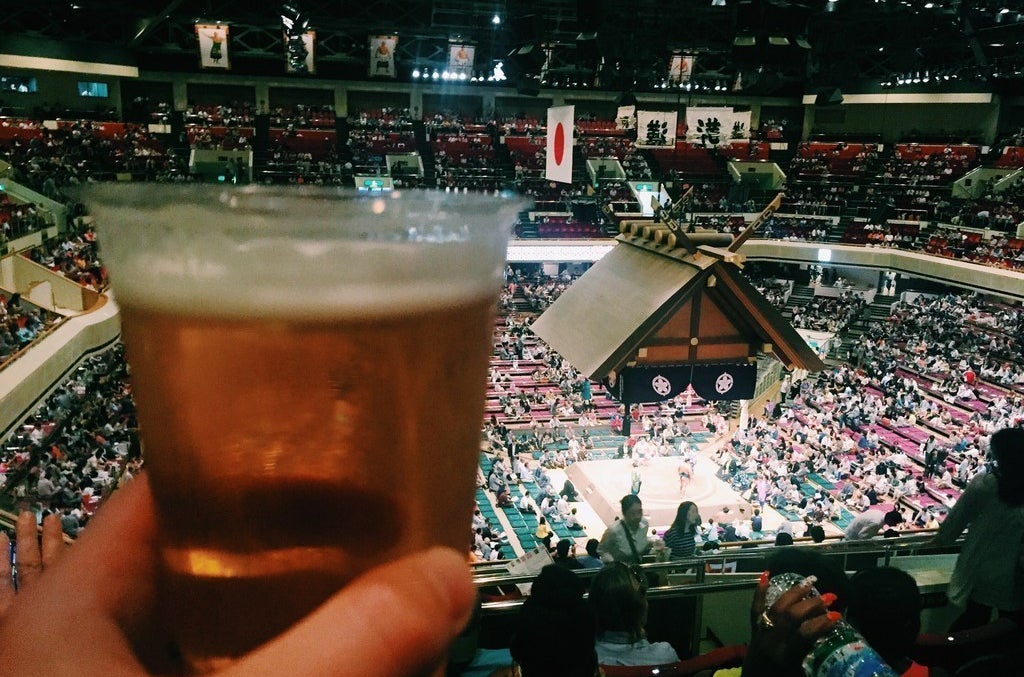 And good news, beer can be delivered to your seat.
13.
If you have the most expensive seats in the house, you need to be on your A game.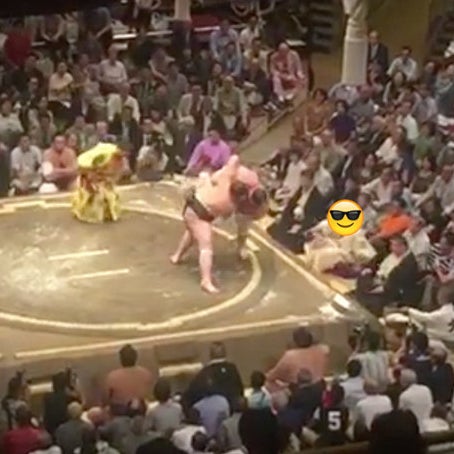 While they might be the best seats, they're also the most ~dangerous~.