"The Office" Stars Jenna Fischer, Phyllis Smith, And Ellie Kemper "Attended" A St. Louis Cardinals Game And It's Hilariously Heartwarming
A celebrity reunion NOT over Zoom? Amazing!
Due to the coronavirus, major league baseball has played its games this season without fans. But, to make things a little less depressing, teams offered fans the opportunity to have a cardboard cutout of them placed in the seats during games.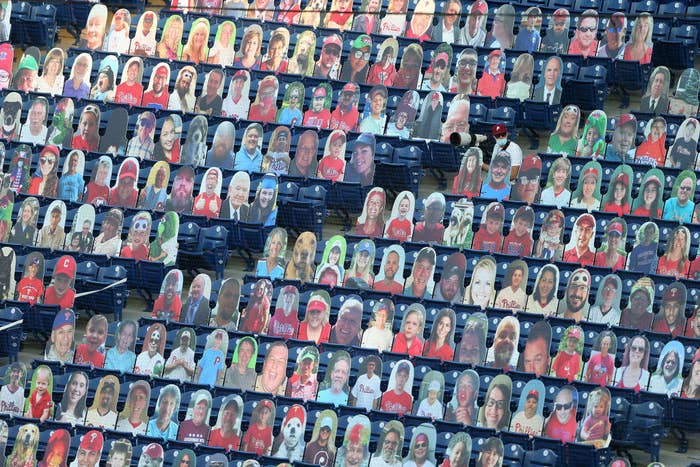 Is this weird? Yes. But it's allowed fans to feel a little closer to the game they love, and led to some hilarious moments, like when the Dodgers' Will Smith nearly decapitated this young man:
Another time — after the Oakland A's put some giant teddy bears in the seats alongside the cutouts — one of the bears got absolutely destroyed by a foul ball:
All of this is a lead-up to me telling you about my absolutely favorite cardboard cutout story of the season.
This week, The Office star Jenna Fischer (Pam) posted a photo on Instagram of her "attending" a Cardinals game with Phyllis Smith (Phyllis) and Ellie Kemper (Erin).
Yes, that was them behind home plate at this week's Cardinals/Pirates game!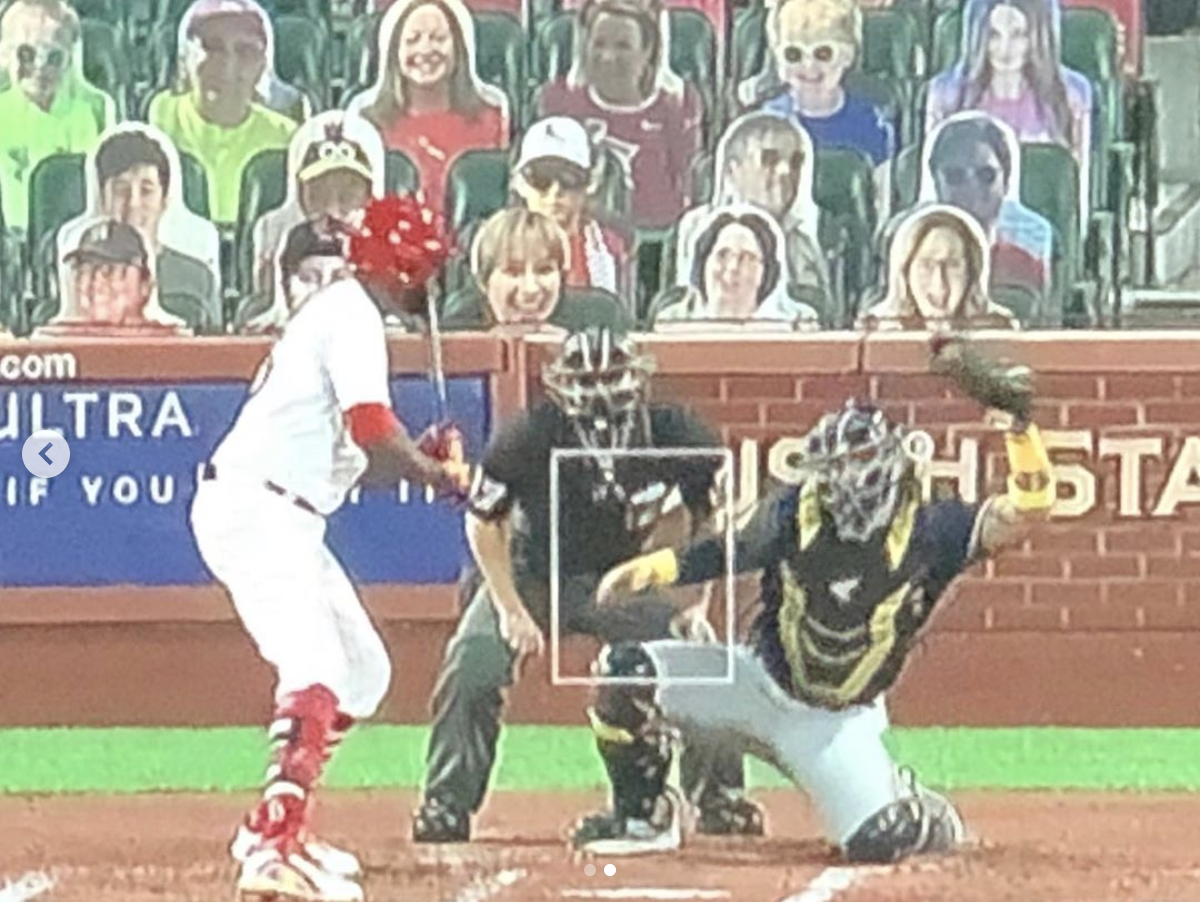 This virtual outing makes a lot of sense when you realize all three of the stars are from St. Louis.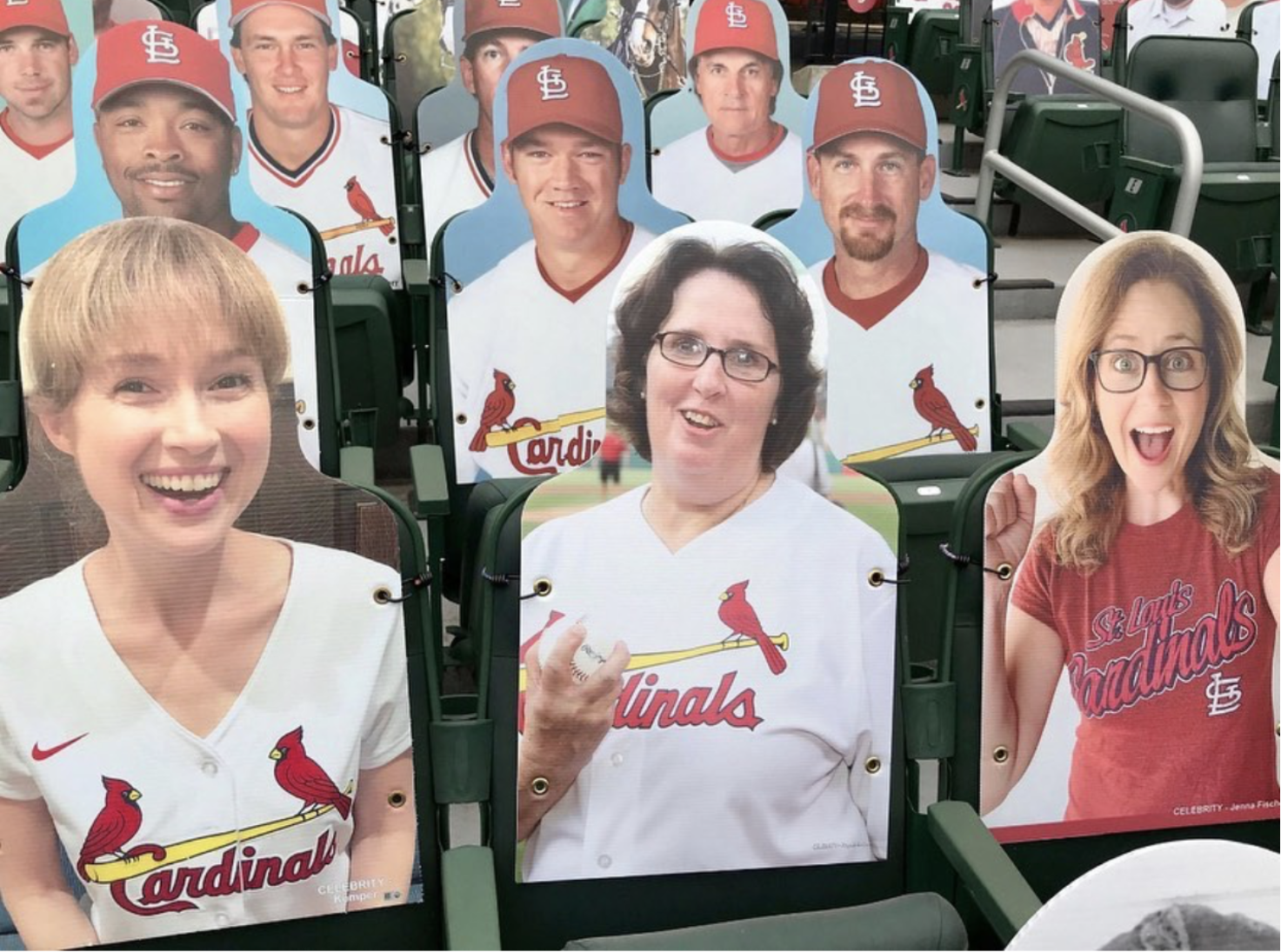 By the way, I got a laugh from Ellie's comment here, lol:

Hope you "enjoyed" the game, ladies! And it was great to see you all together once again, even if it was in the most 2020 of ways!