23 Things To Know Before Taking Your Kids To Star Wars: Galaxy's Edge
This ain't your average Disneyland kids' experience!
1.
Meeting characters at Star Wars: Galaxy's Edge is a little...different.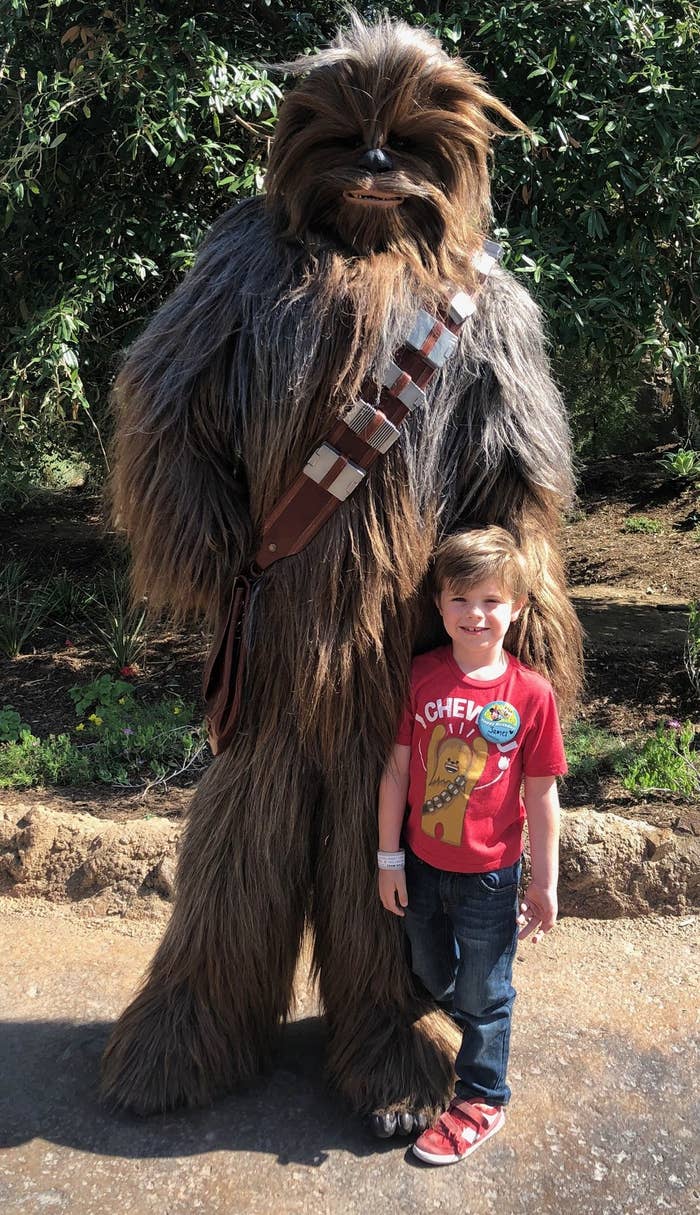 2.
We found Chewbacca fixing an X-wing in the Resistance encampment.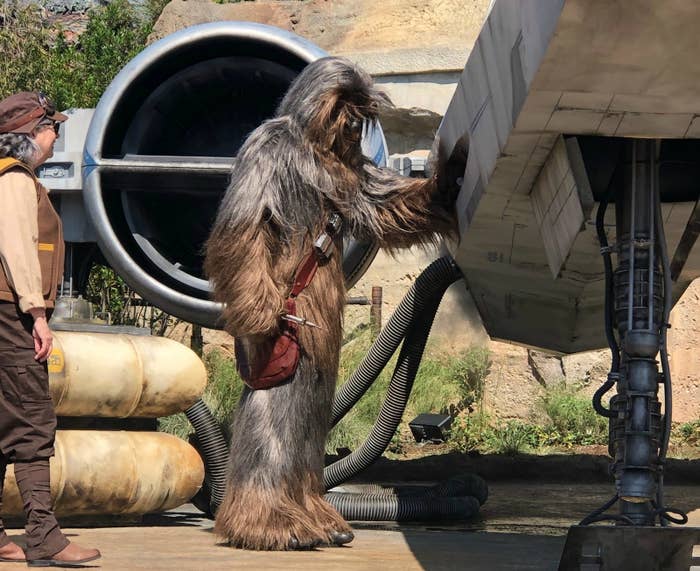 3.
Rey is also around — look for her near the ancient ruins outside Black Spire Outpost.
4.
Black Spire Outpost is also where you can encounter First Order Stormtroopers on patrol.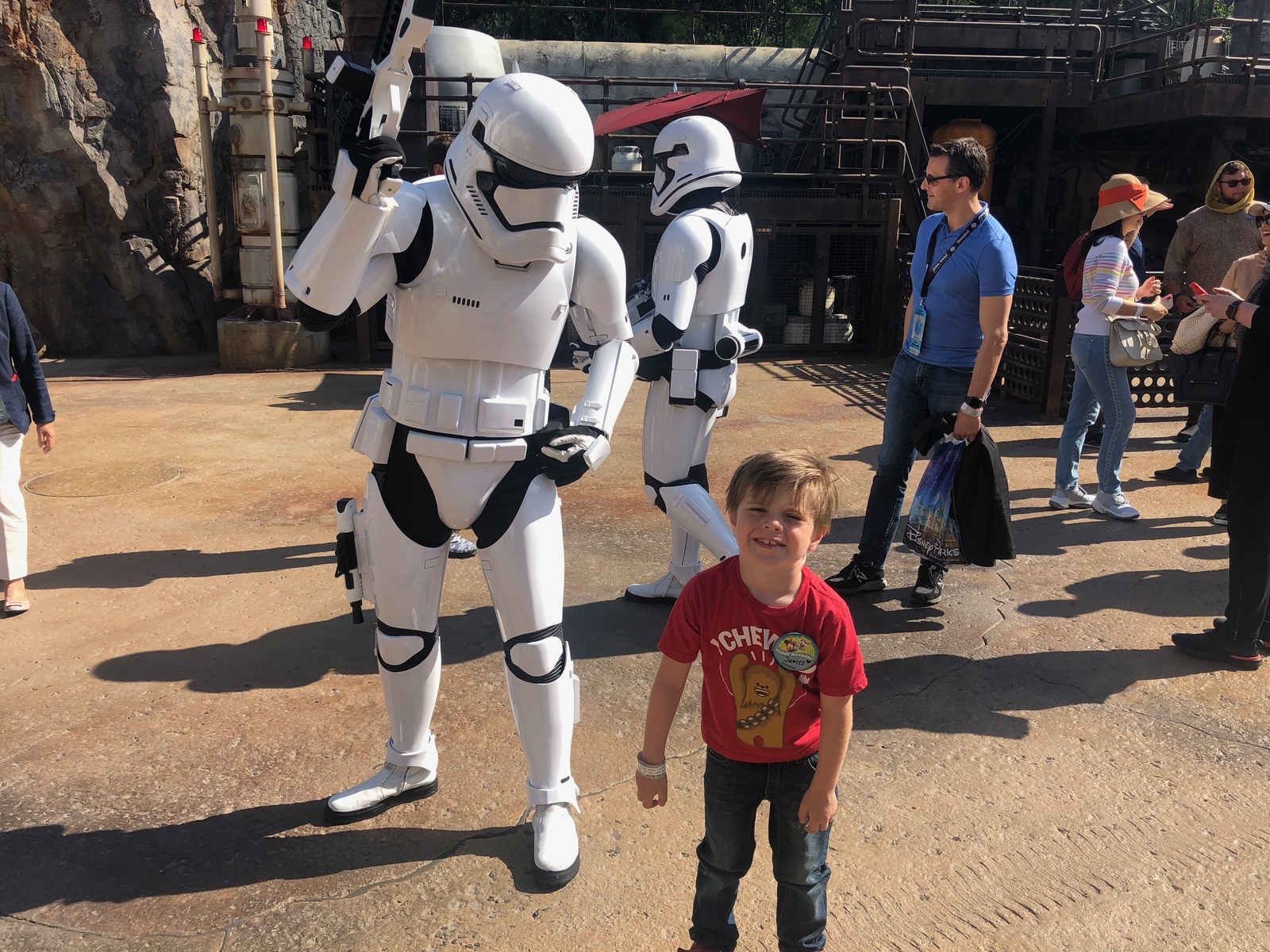 5.
Kids will also love interacting with the other cast members — called "inhabitants."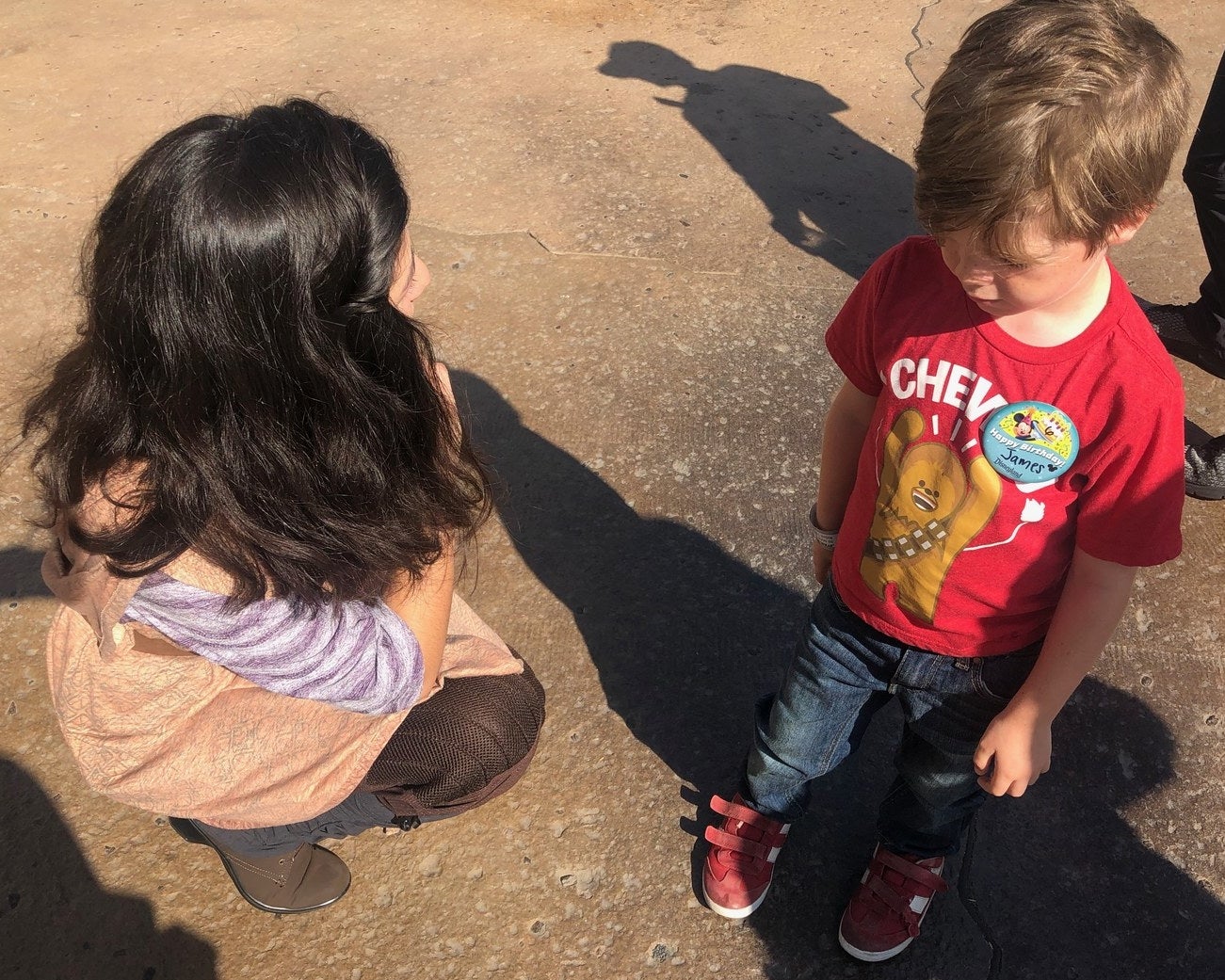 6.
Kids will get a blast out of visiting the Millennium Falcon (the first full-scale version ever built), and of course going on Millennium Falcon: Smugglers Run.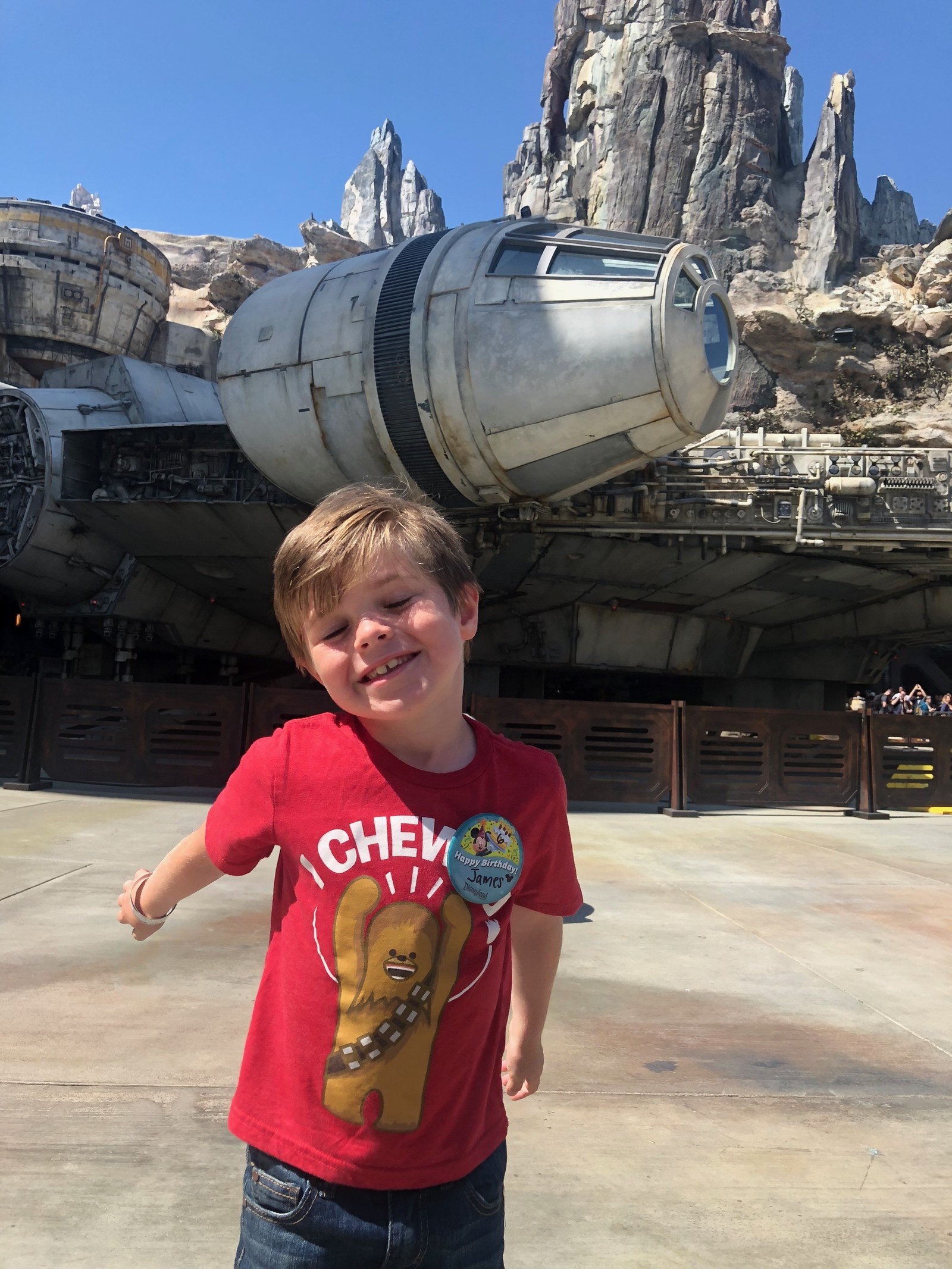 7.
To ride, kids must be 38" tall.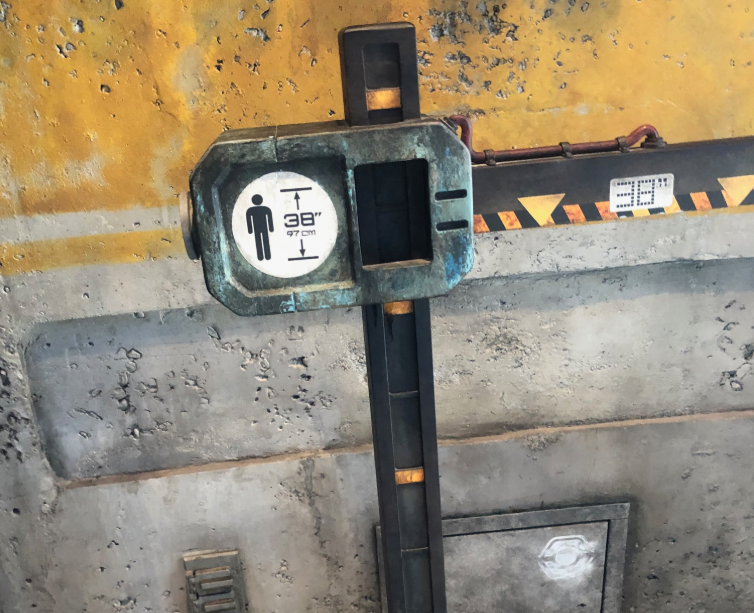 8.
One of the cool things about the ride is getting to hang in the Millennium Falcon's lounge before you hit the cockpit.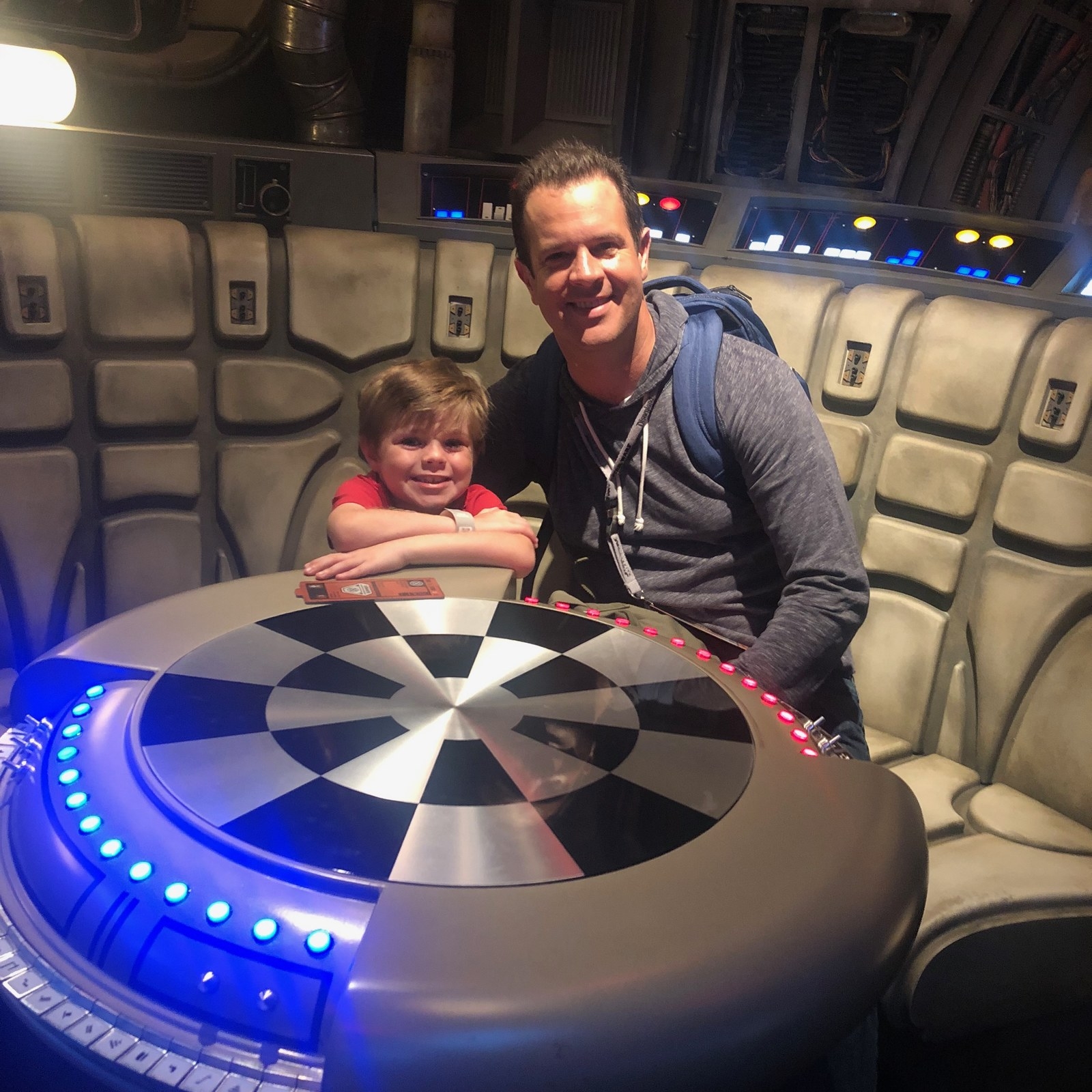 9.
The ride itself is an A+ experience and not too scary for kids.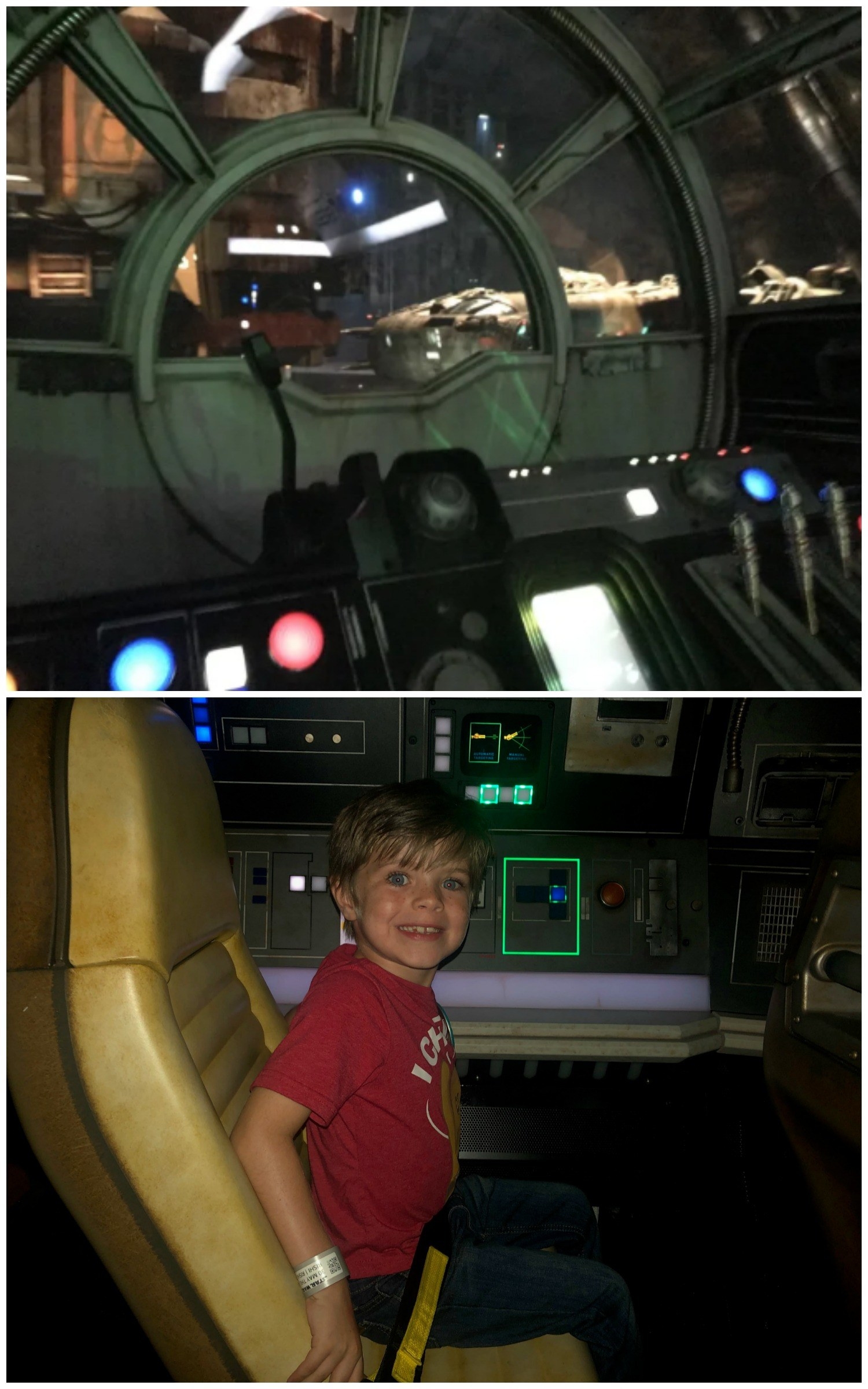 10.
When you're off the ride, you might want to try drinking a glass of the super kid-friendly blue (or green) milk!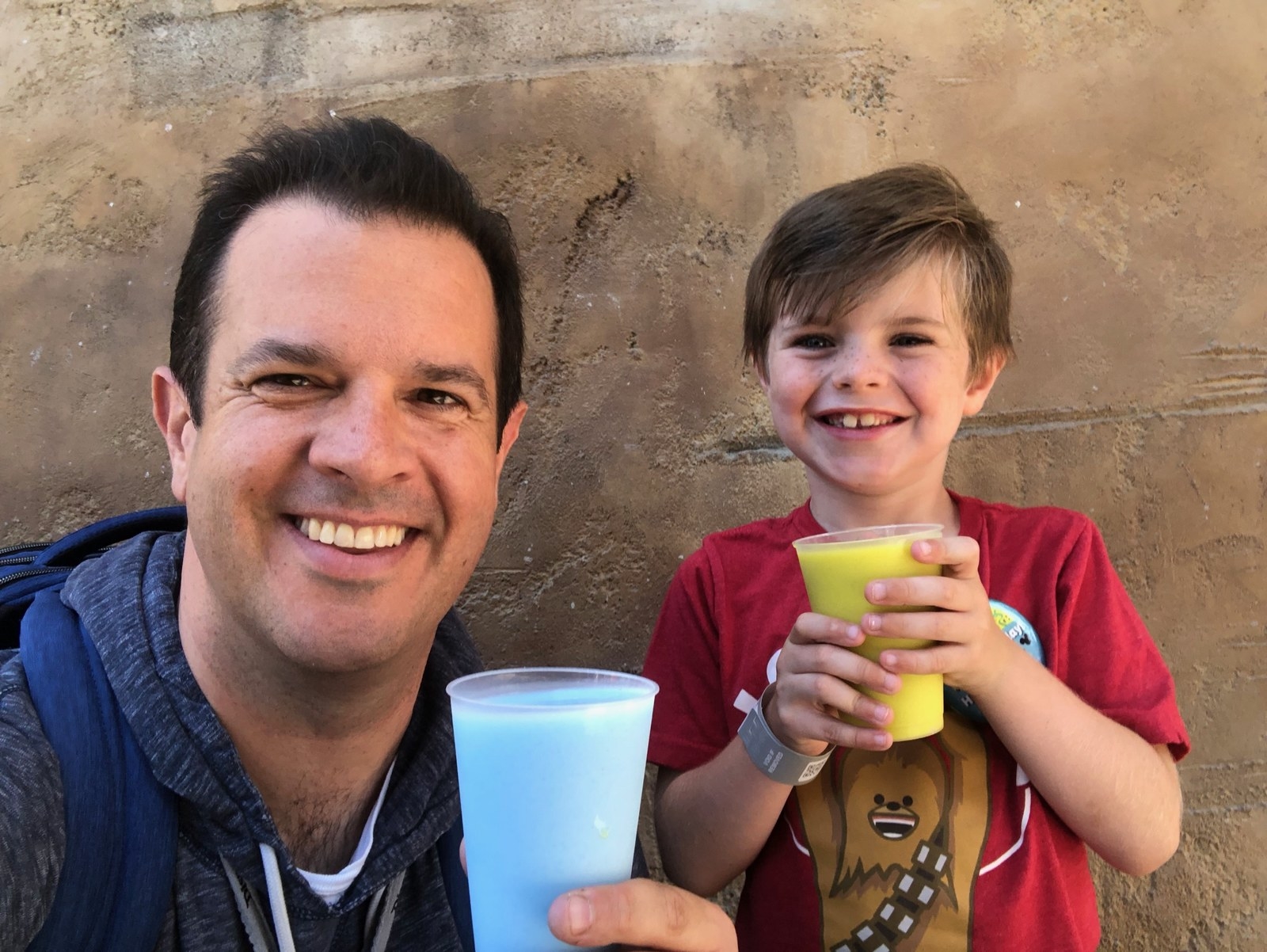 11.
Speaking of drinks, Oga's Cantina is a standout part of Galaxy's Edge — and kid-friendly — but just know it does have a bar-like atmosphere and serves alcoholic beverages.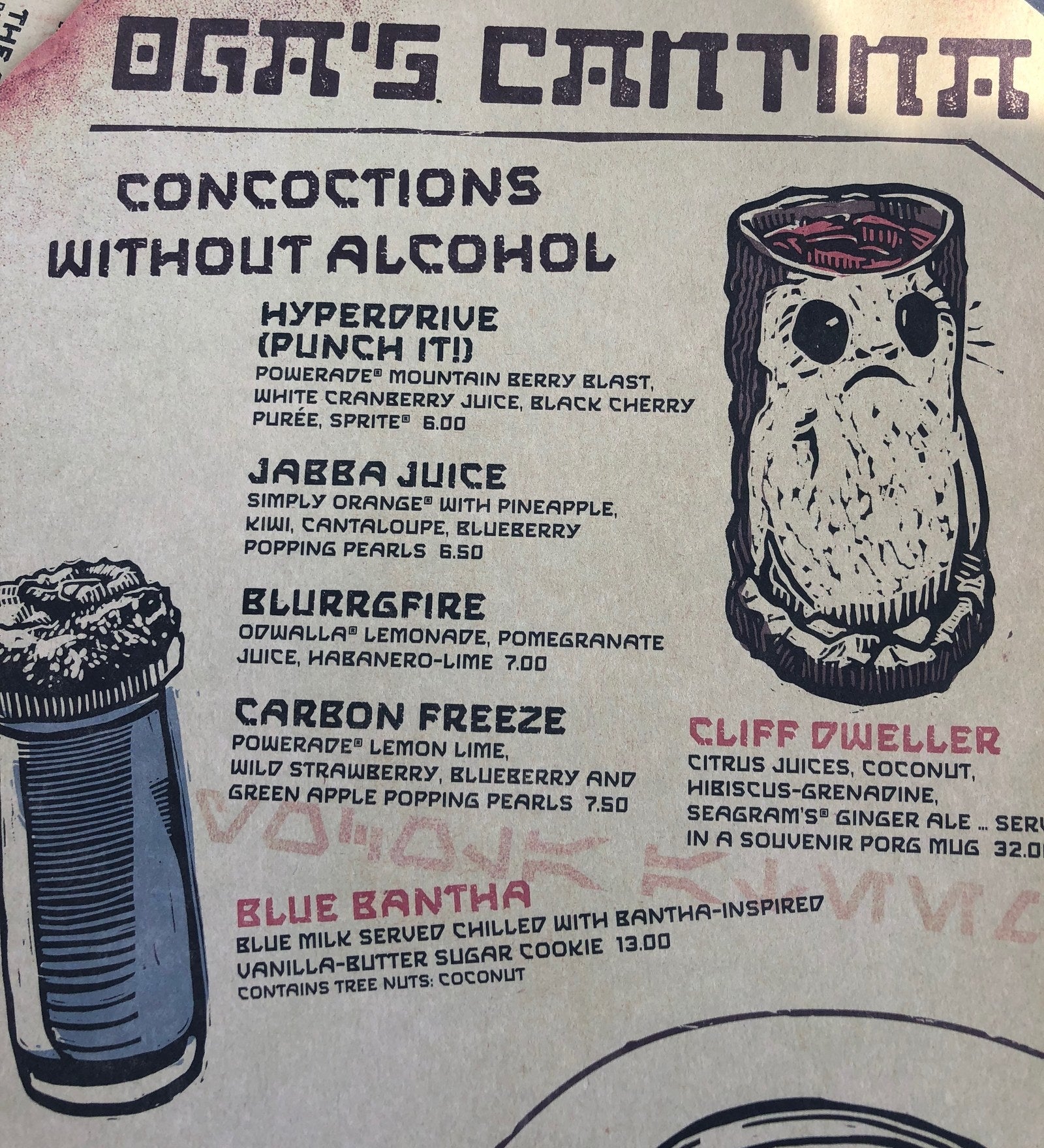 12.
The most kid-friendly food at Galaxy's Edge is found at Docking Bay 7 Food and Cargo.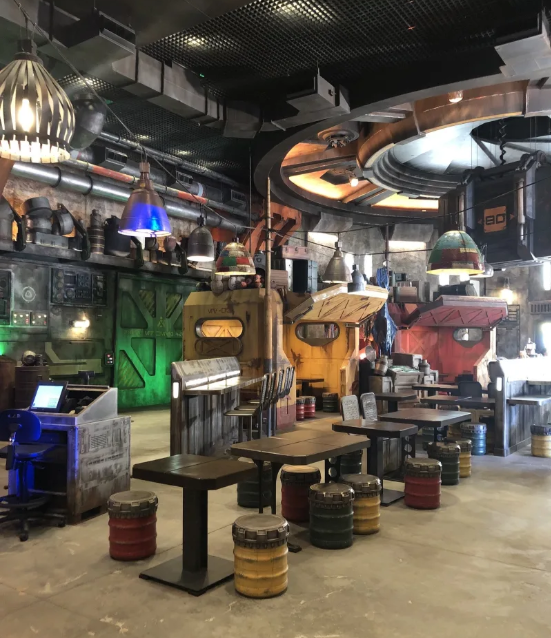 13.
Kids would also likely enjoy the sweet and savory popcorn sold at Kat Saka's Kettle.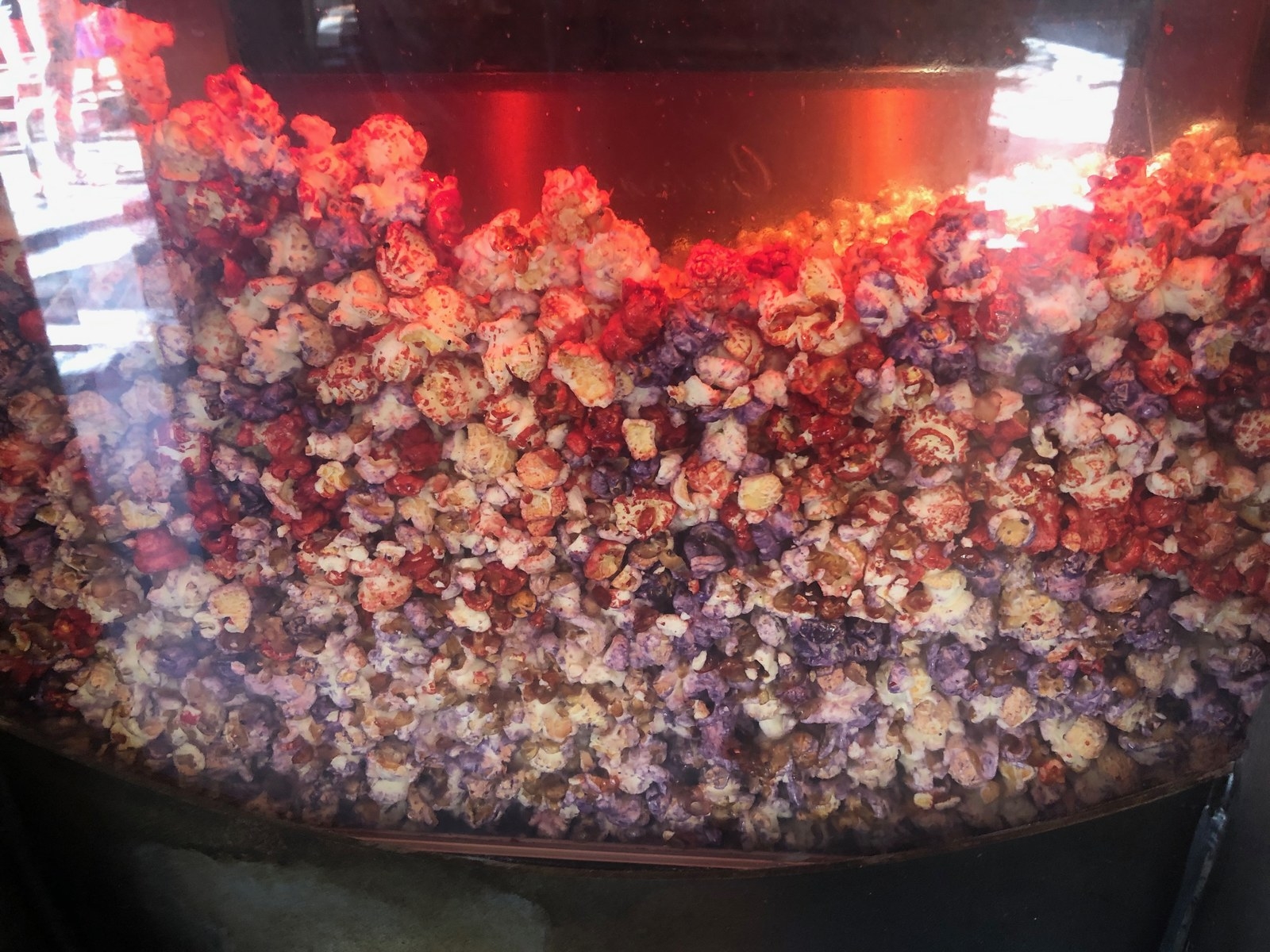 14.
After all that eating and drinking, you'll be pleased to know there ARE changing tables in the men's room.
15.
Part of the fun of Galaxy's Edge is just walking around and seeing everything. You'll come across lots of cool stuff, like these androids that beep and whirl when you come close.
16.
You can also download the Play Disney Parks app, which will let your kids (and you) interact with the world even more!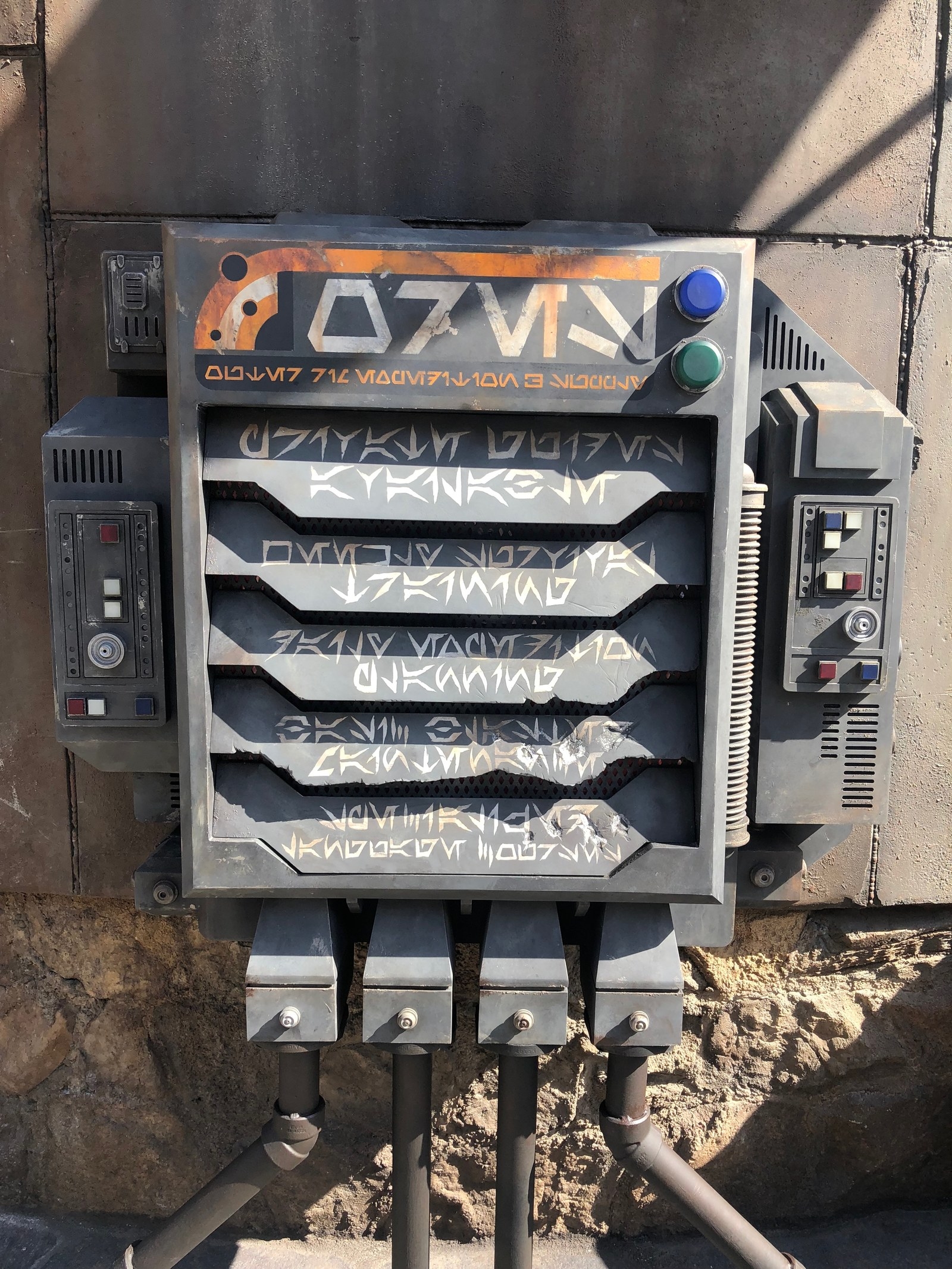 17.
OK, parents, so now we need to talk. The merchandise is very, very cool, but it comes at different price points. So you'll want to know what costs what before you promise your kids anything.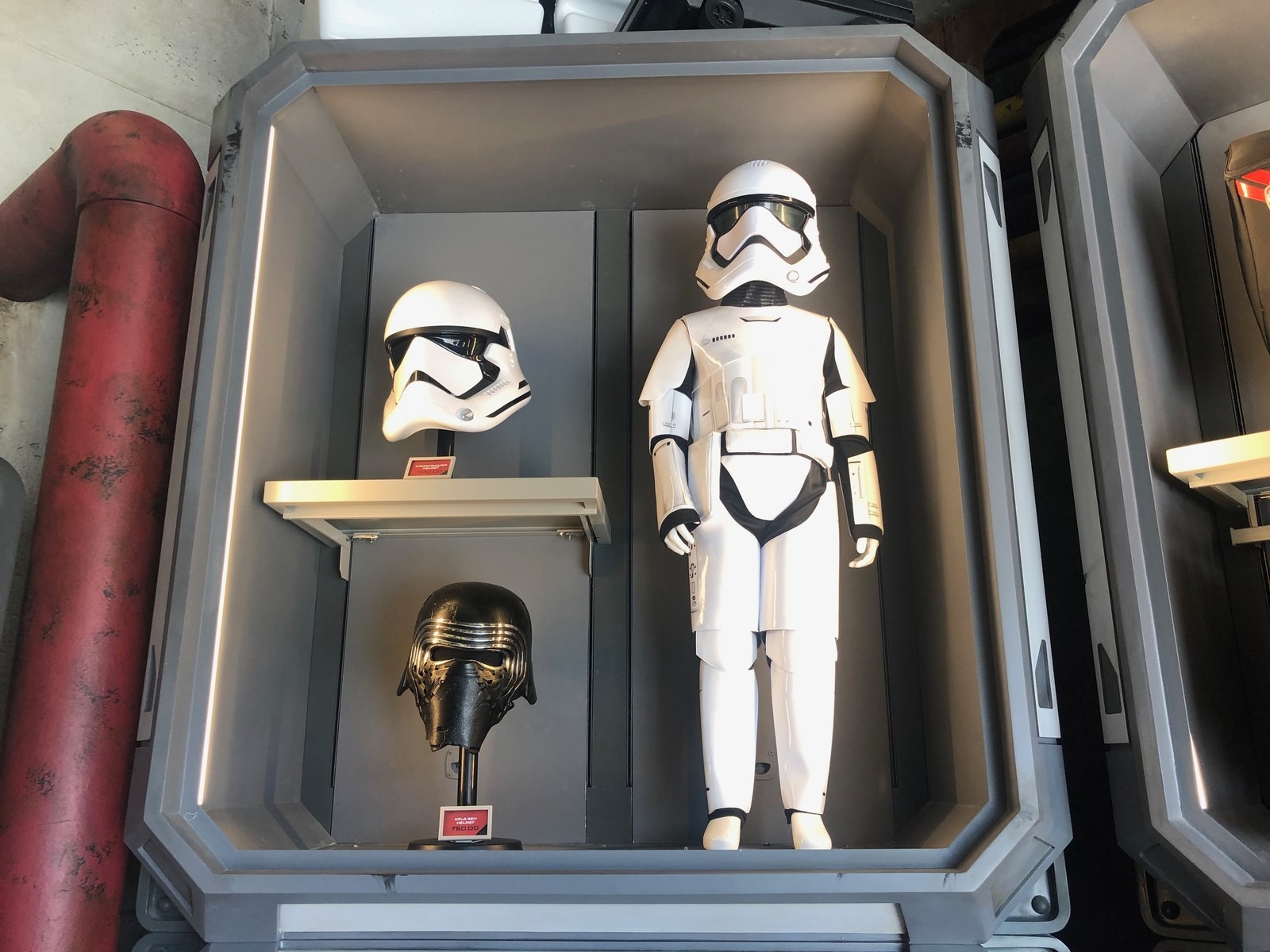 18.
My favorite shop was the Toydarian Toymaker — which was also one of the most-affordable.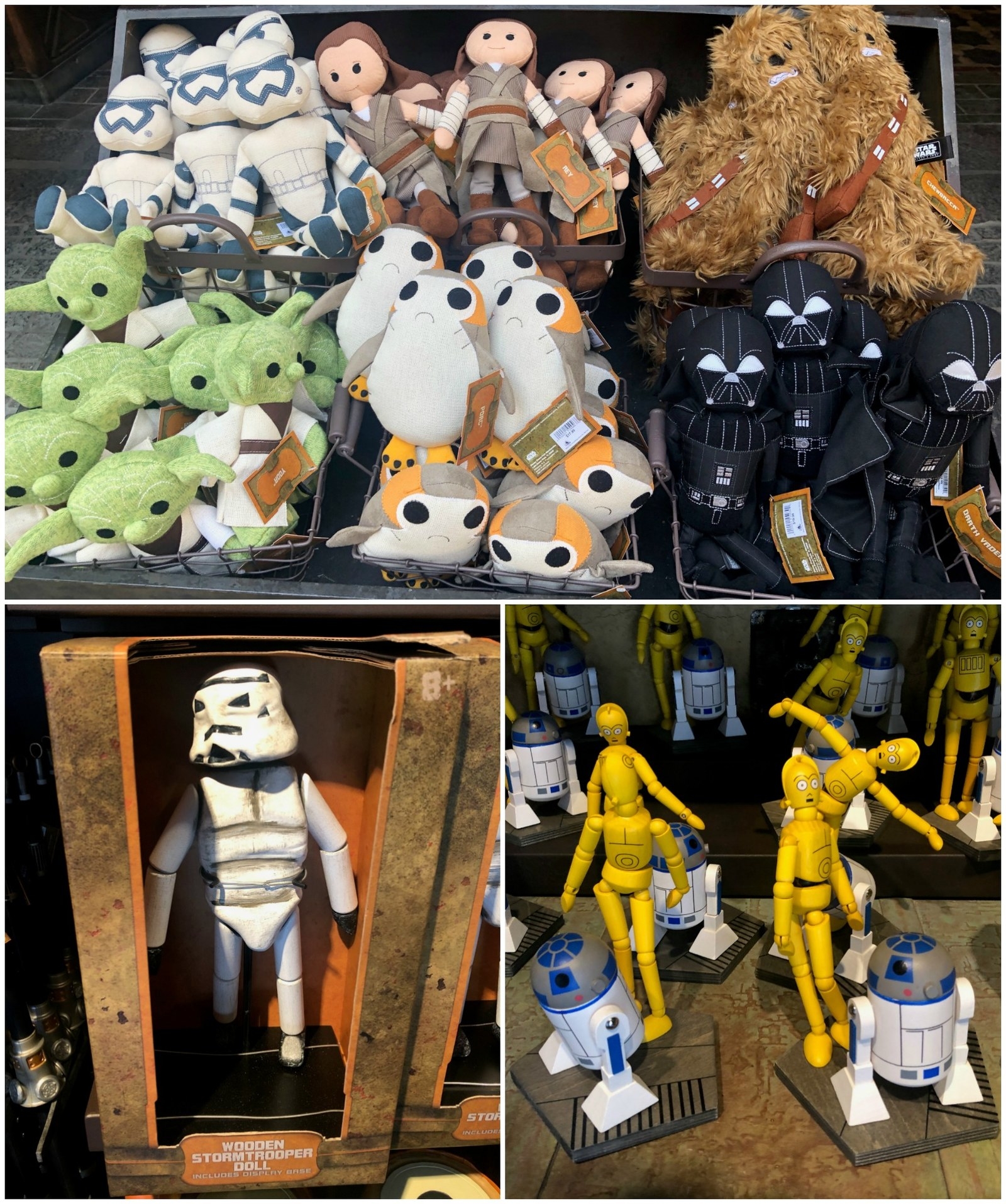 19.
Kids will also love seeing the Creature Stall — if not to buy anything, just to see all the creatures and critters from across the galaxy.
20.
But the merchandise you may have heard buzzed about — the ones that come with an interactive element — are more expensive.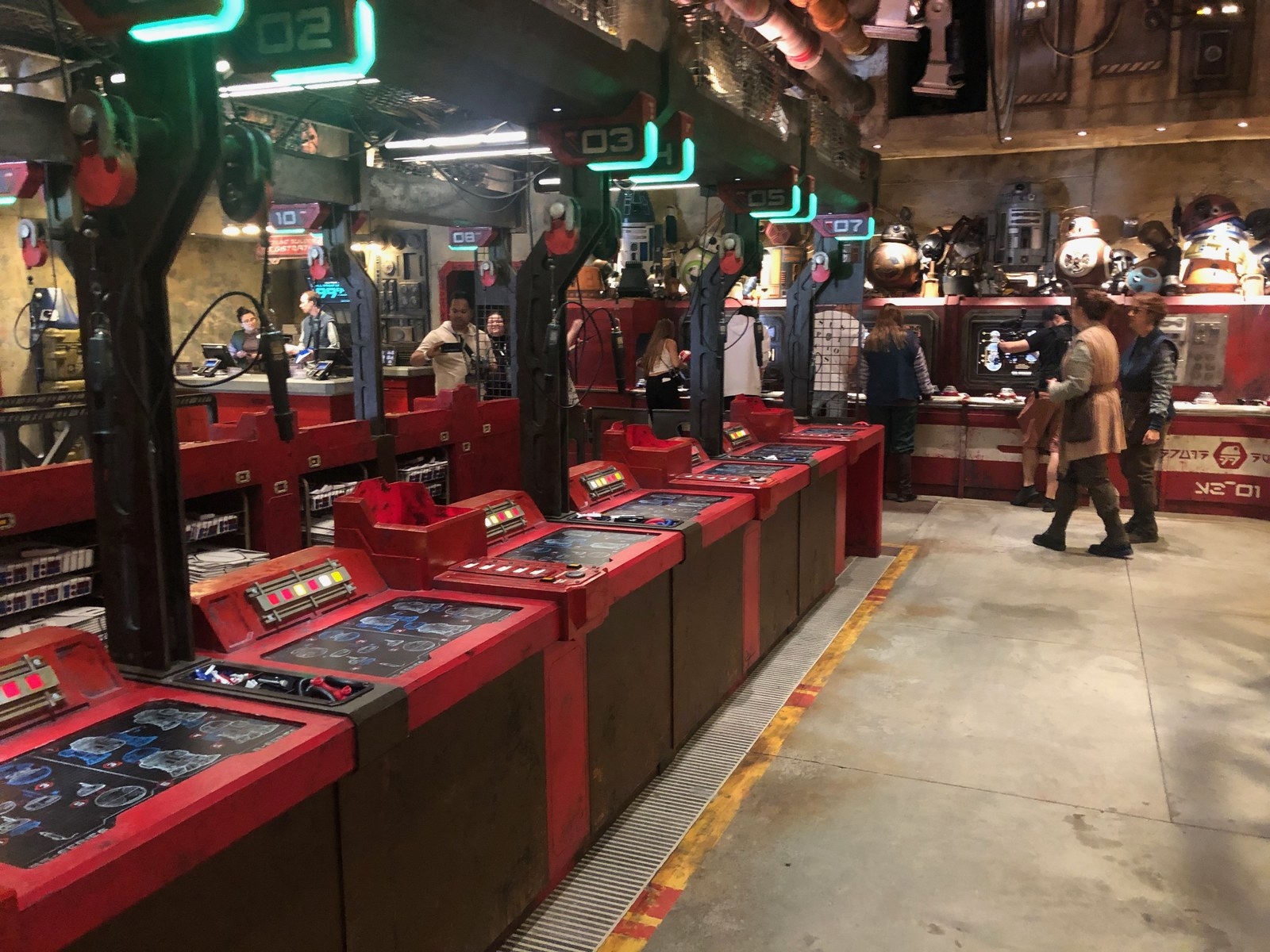 For example, at the Droid Depot, you can design, assemble, and activate your very own android!
Know, though, that making one of these costs $100 (or more). They DO turn out really cool (as you can see below), but — again — you want to know what you're getting into before you make any promises.
21.
You can also customize your own hand-built lightsaber at Savi's Workshop. As you can see from this guy's Instagram, the results are amazing, but it costs $200.
22.
If that's a little rich for your blood, you CAN buy a much more affordable lightsaber at Dok-Ondar's Den of Antiquities, which my little guy was more than happy with!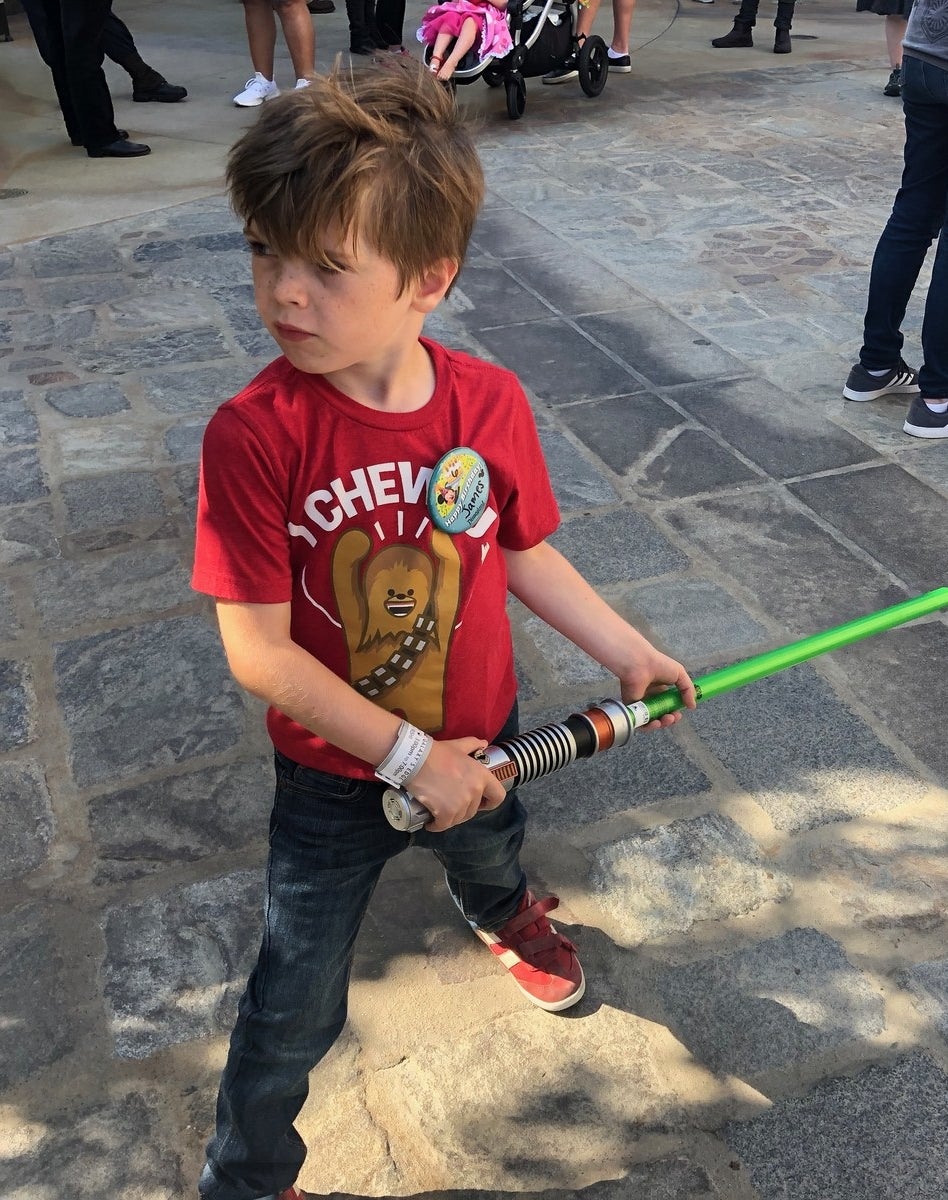 23.
One last thing — the current Disneyland Resort costume policy is in effect at Galaxy's Edge — which means guests 13 and younger can wear costumes, so let your kids throw on their Rey and Porg costumes!
Star Wars: Galaxy's Edge is now open! Reservations are needed until June 23rd, but after that anyone can visit — no reservation needed!