Let's just all agree that the most famous drink to come out of the Star Wars universe is blue milk.
For a refresher, the iconic drink first appeared in Star Wars: Episode IV — A New Hope in a scene where Luke Skywalker sits down for a meal with his Aunt Beru and Uncle Owen.
So when we heard you could ACTUALLY TRY BLUE MILK at Star Wars: Galaxy's Edge in Disneyland, our faces went a little something like this as we raced down to the park: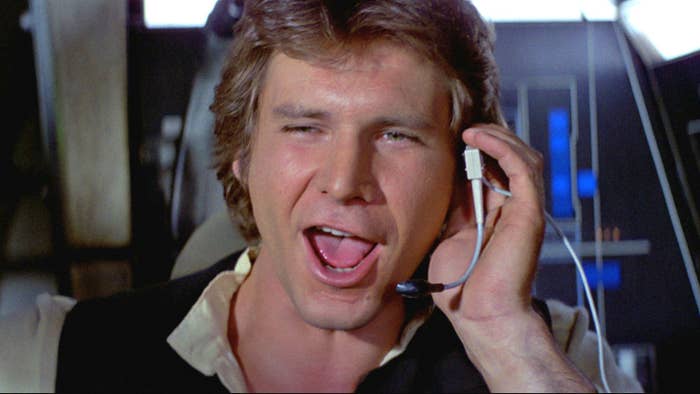 Our first thoughts when we saw the beautiful beverage IRL? "OMGGG!!!"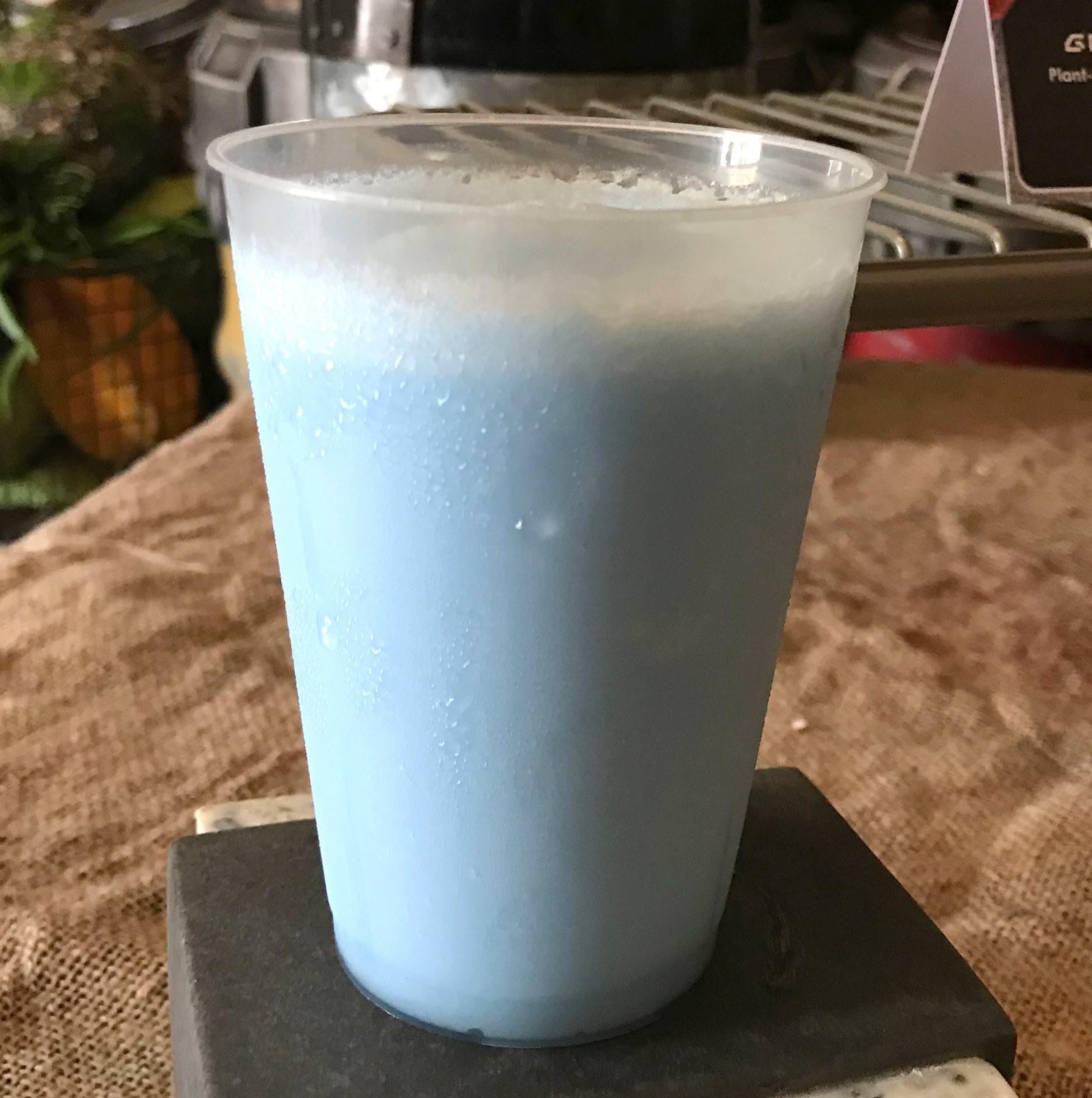 And here's what we found out the Blue Milk at Disneyland is actually made of:
-Coconut milk
-Rice milk
-Pineapple
-Dragon fruit
-Watermelon
-And a few other ~secret~ ingredients.
**Also, both the Blue and Green Milk are totally plant-based, lactose-free, gluten-friendly, and vegan-friendly.**
Basically, it's all stuff that's a lot more appetizing than something coming from an animal that looks like this: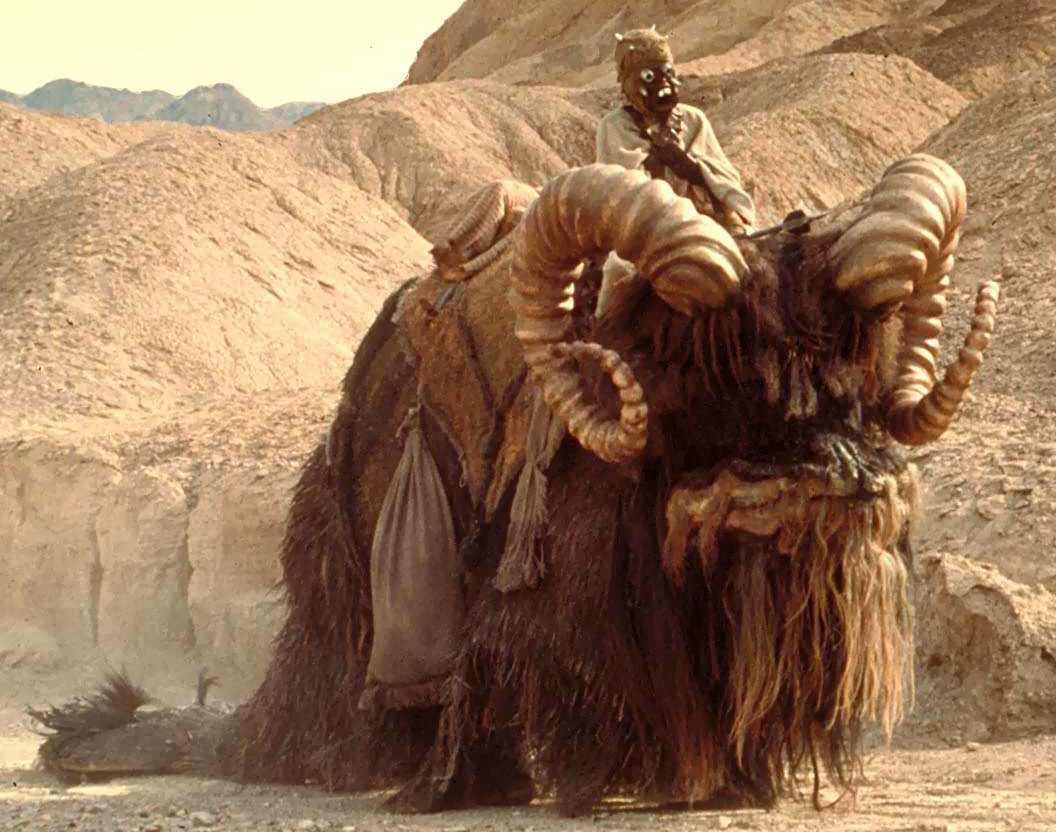 Brian was first to try it, and he thought it tasted like a delightful smoothie — though not as thick.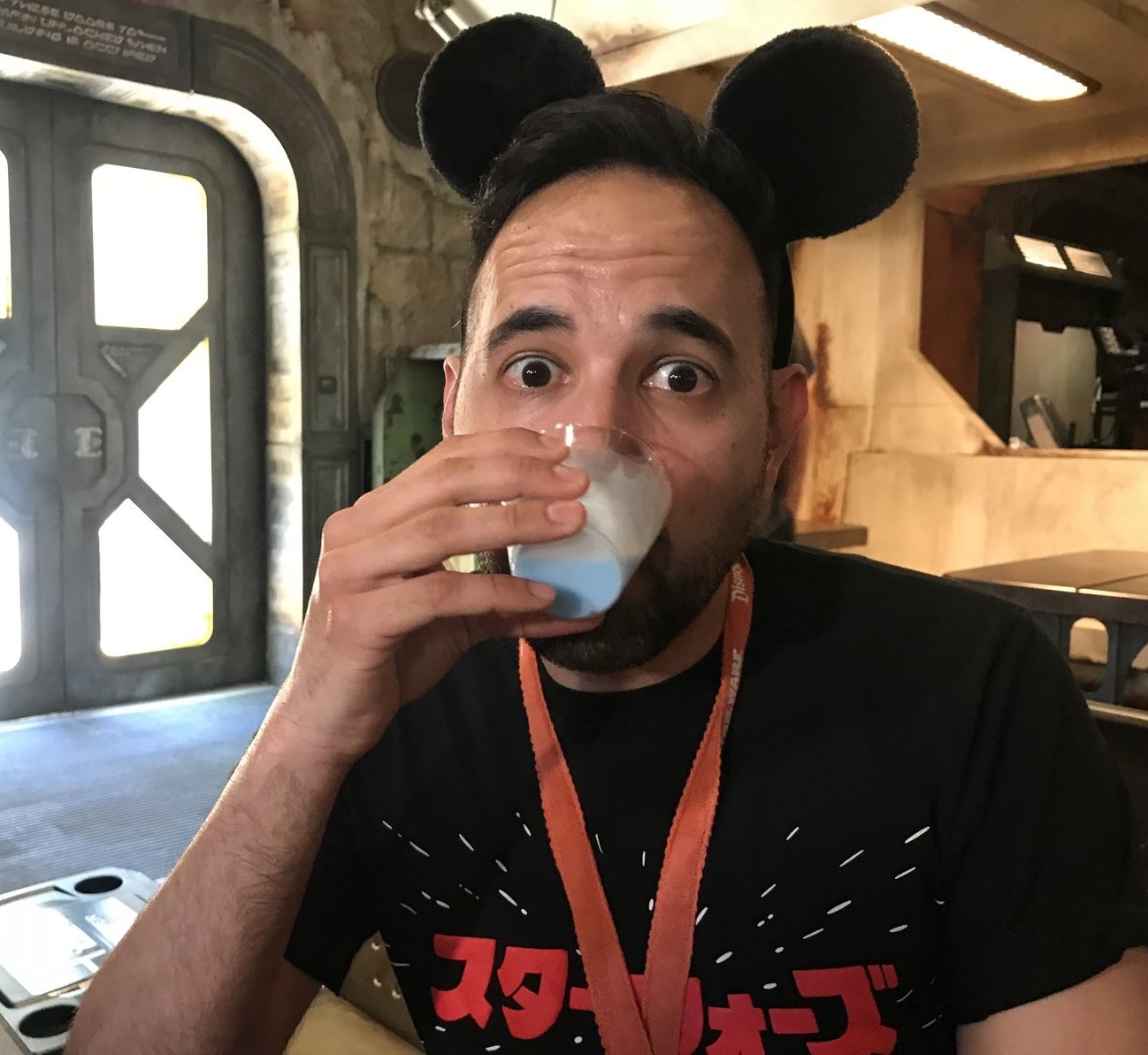 Next was Crystal, and she thought it tasted like sherbet!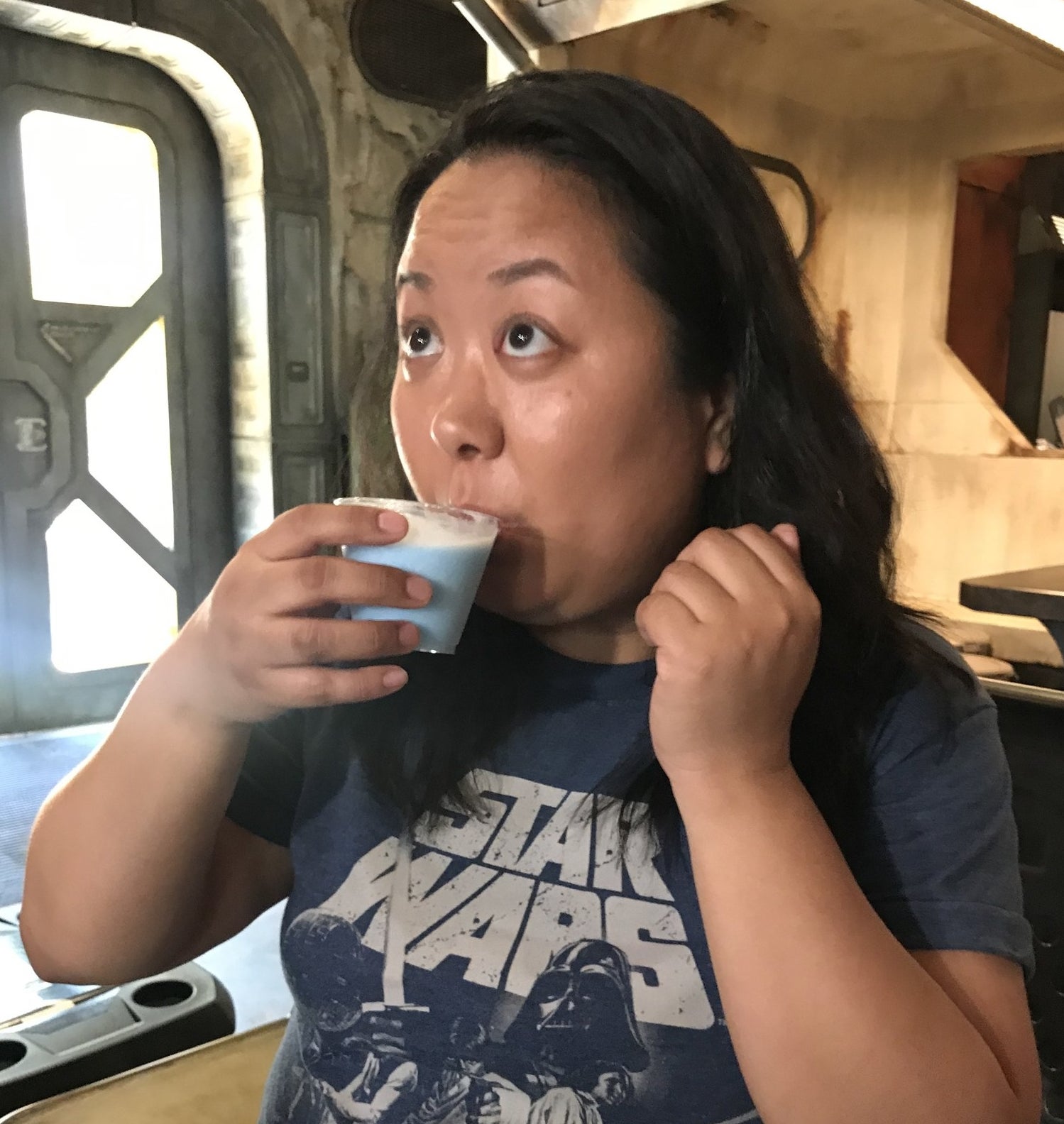 So what's the verdict? Blue Milk does a body good!
Disneyland will offer Blue Milk (and Green Milk, which is a similar drink with just a bit more ~zing~) at the Milk Stand in Star Wars: Galaxy's Edge starting May 31.