We Tried The Famous "Star Wars" Blue Milk And It Was Basically Magic In A Glass
The Milk Stand in Galaxy's Edge at Disneyland is open for business!
Let's just all agree that the most famous drink to come out of the Star Wars universe is blue milk.
For a refresher, the iconic drink first appeared in Star Wars: Episode IV — A New Hope in a scene where Luke Skywalker sits down for a meal with his Aunt Beru and Uncle Owen.
So when we heard you could ACTUALLY TRY BLUE MILK at Star Wars: Galaxy's Edge in Disneyland, our faces went a little something like this as we raced down to the park: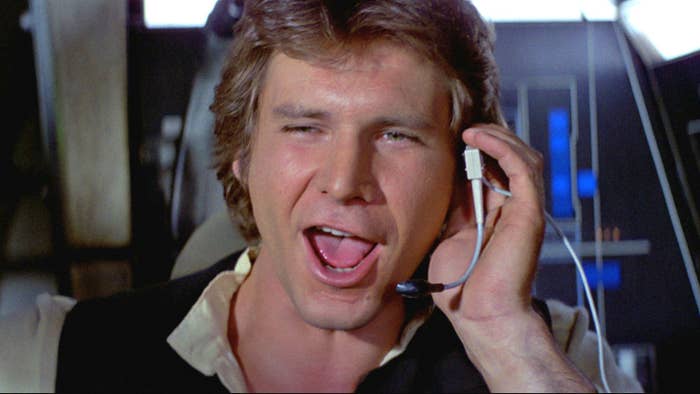 Our first thoughts when we saw the beautiful beverage IRL? "OMGGG!!!"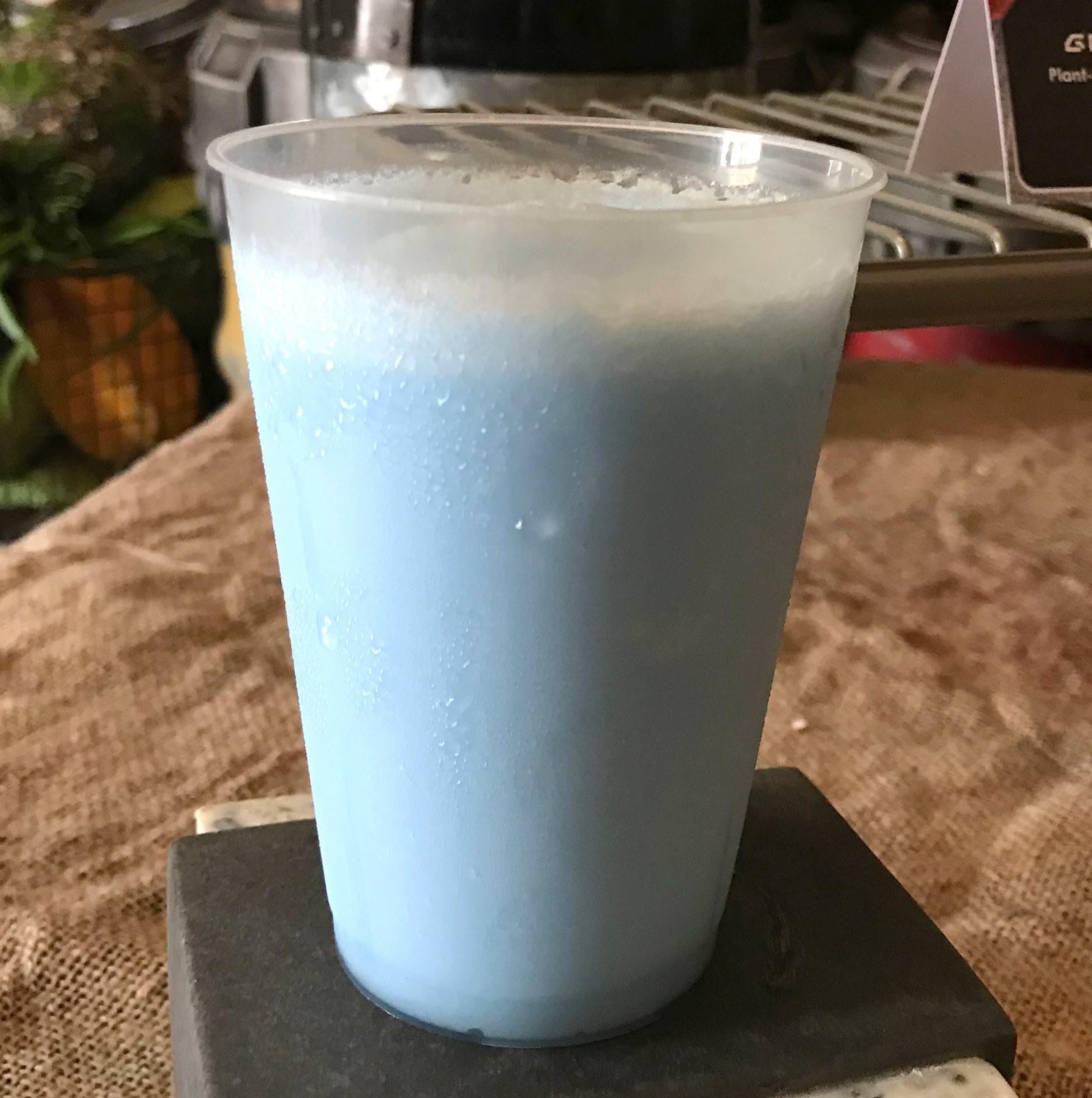 And here's what we found out the Blue Milk at Disneyland is actually made of:
-Coconut milk
-Rice milk
-Pineapple
-Dragon fruit
-Watermelon
-And a few other ~secret~ ingredients.
**Also, both the Blue and Green Milk are totally plant-based, lactose-free, gluten-friendly, and vegan-friendly.**
Basically, it's all stuff that's a lot more appetizing than something coming from an animal that looks like this: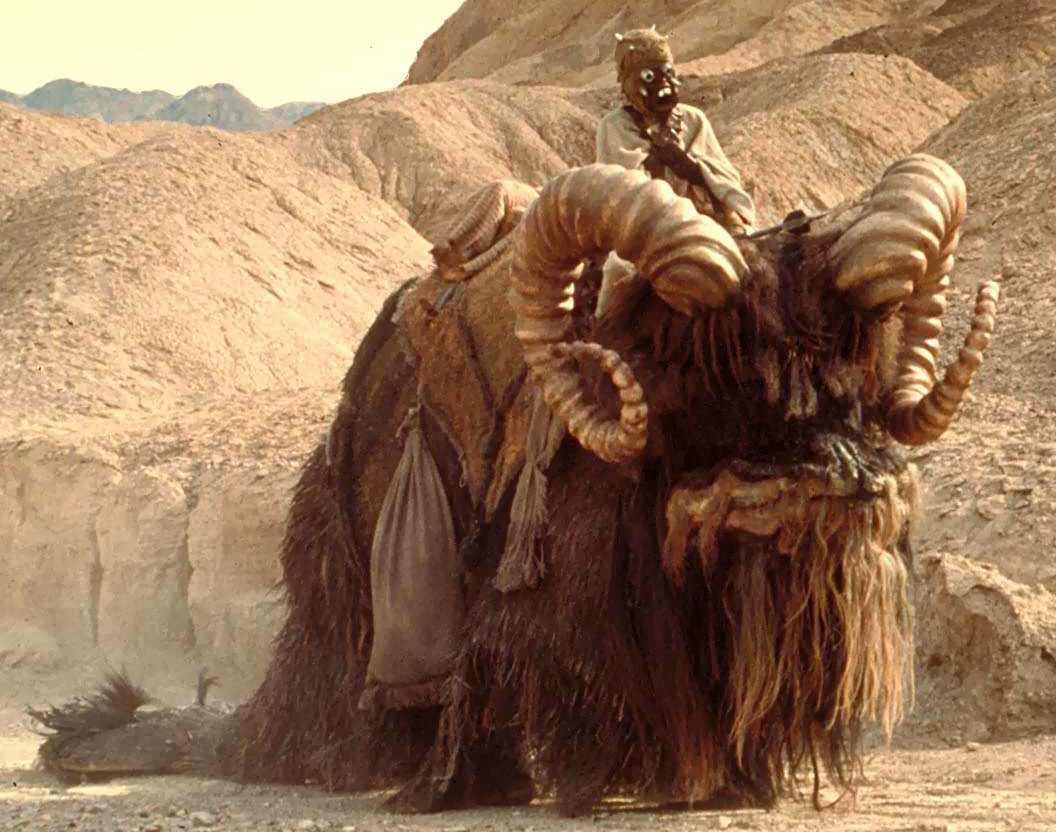 Brian was first to try it, and he thought it tasted like a delightful smoothie — though not as thick.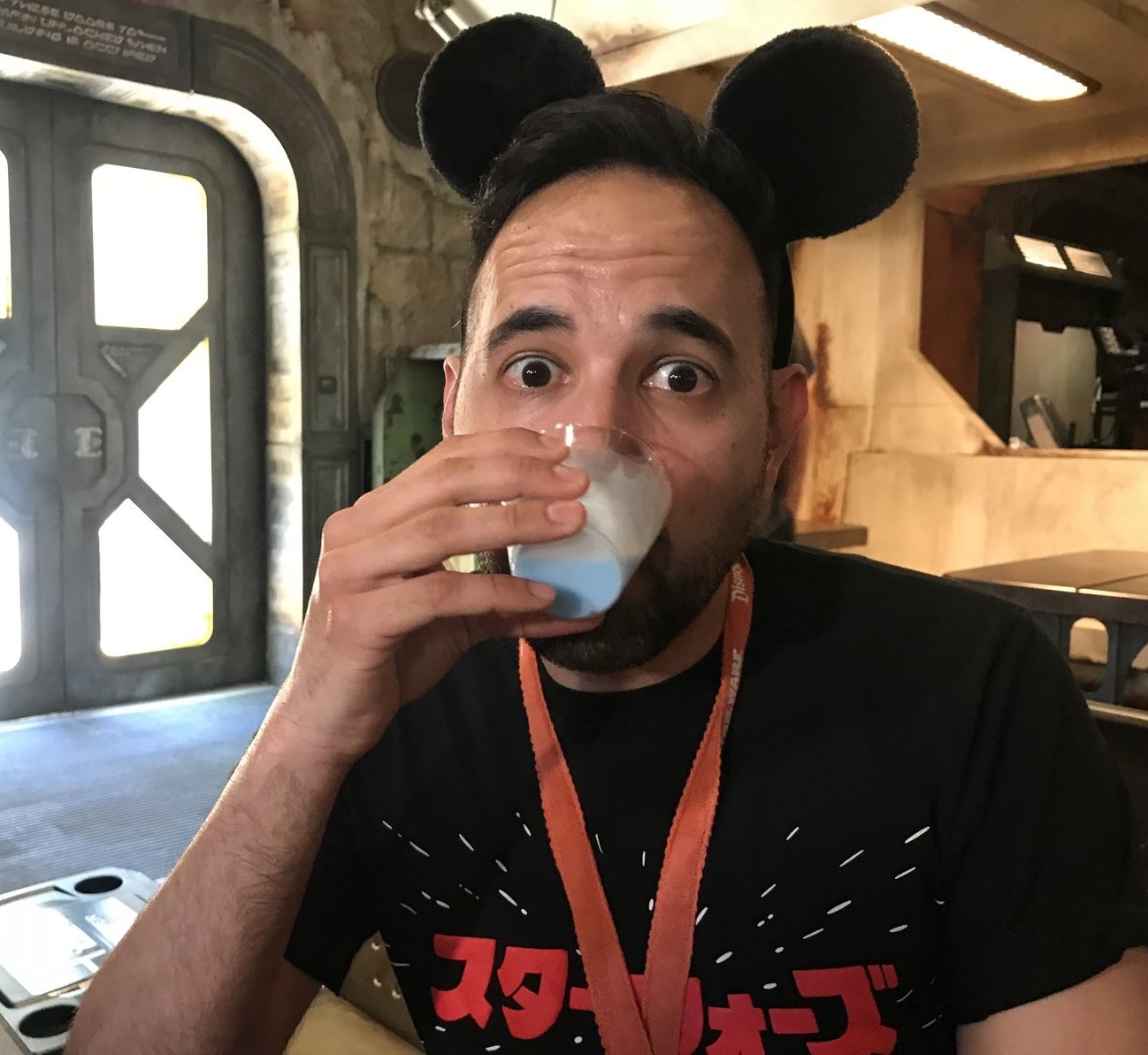 Next was Crystal, and she thought it tasted like sherbet!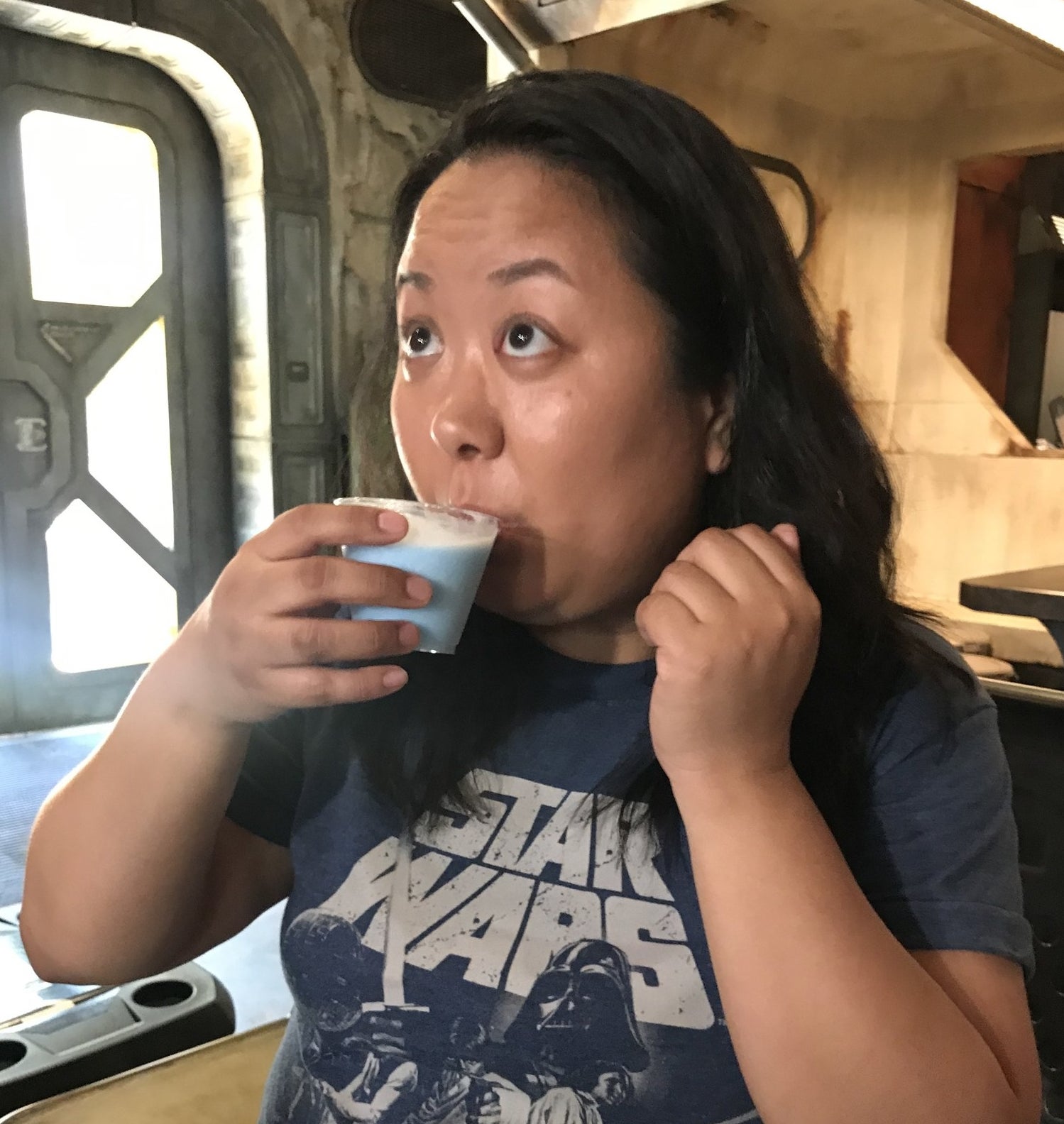 Oops. Something went wrong. Please try again later
Looks like we are having a problem on the server.
So, are you excited to try blue and green milk?!?!
Heck, yeah! I've always dreamed of it!