You Won't Believe What Disneyland Did To California Adventure For Halloween
This is the first time the park has celebrated the spookiest of holidays.
We all know that Disneyland always does a lot of cool things to celebrate Halloween.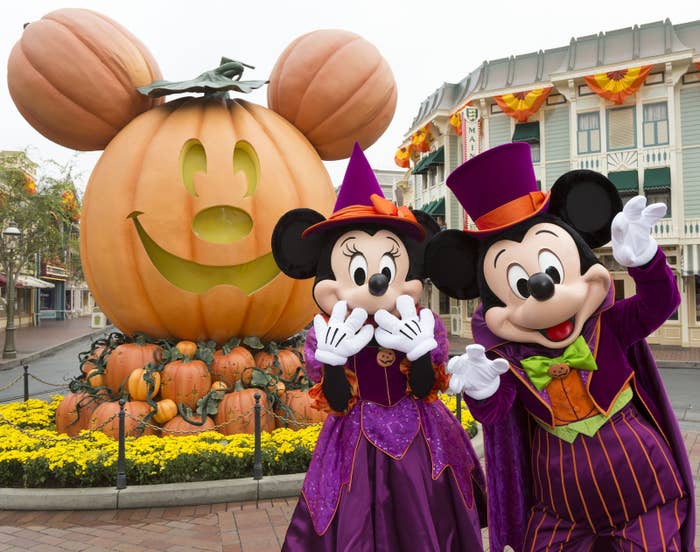 But this year — for the very first time — California Adventure is getting all dressed up for Halloween too!
California Adventure's transformation starts at the main entrance, where you'll see the silhouette of Oogie Boogie (the baddie from Tim Burton's The Nightmare Before Christmas) leering at you.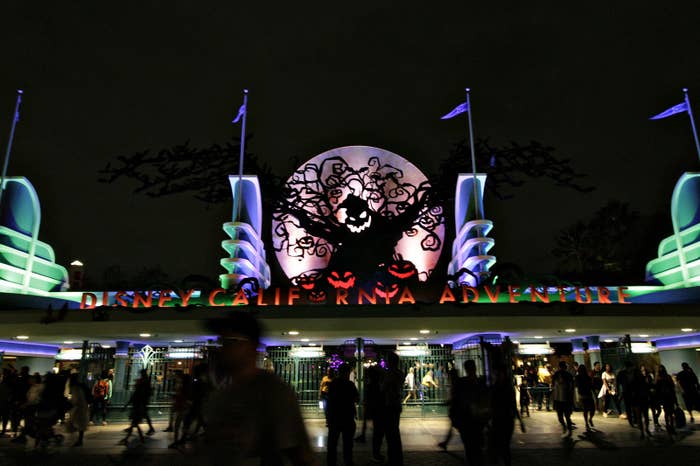 Head inside and you'll see lots of bats and spooky decorations lining your path.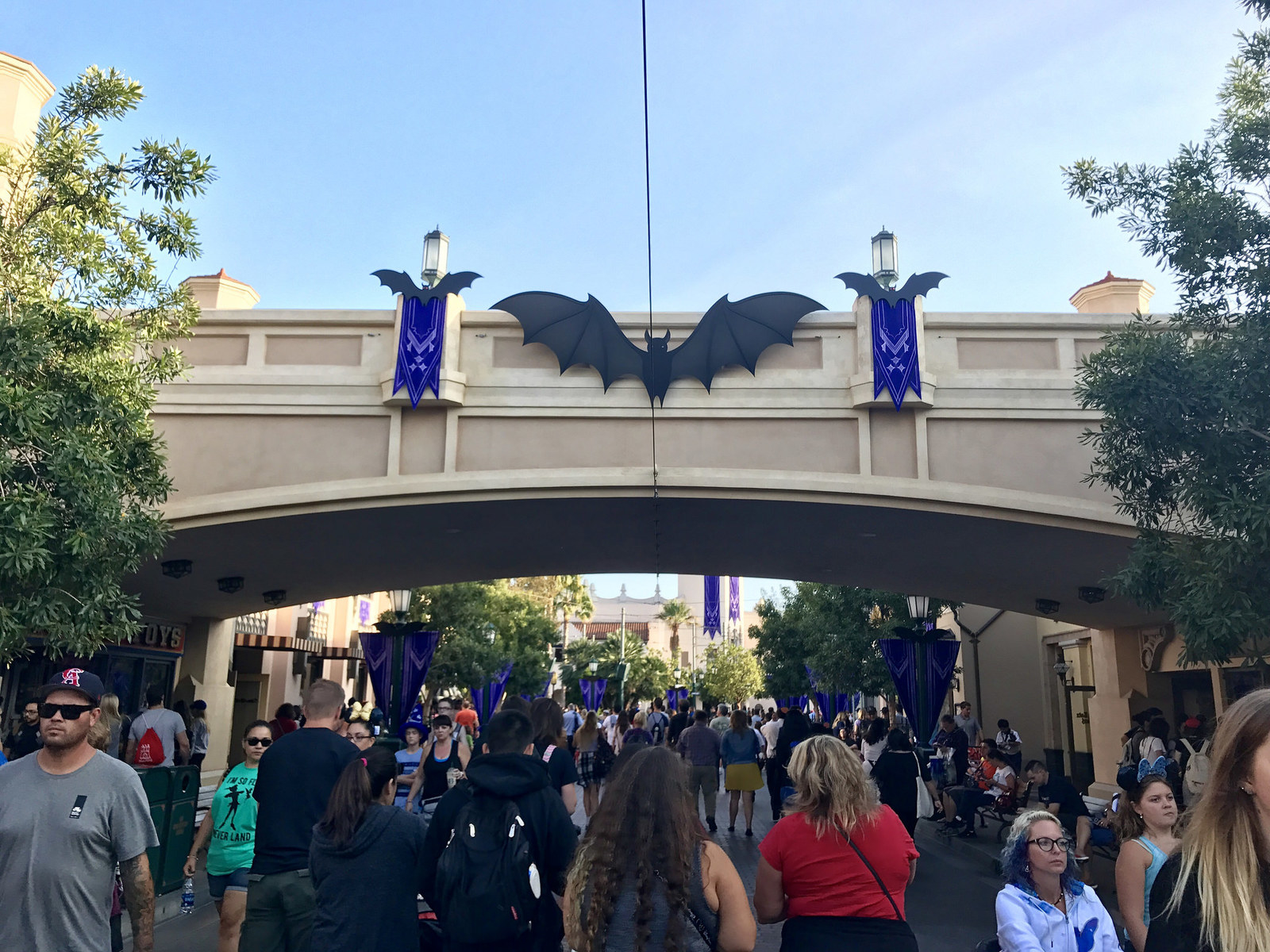 Soon you'll near Carthay Circle where you'll find this 10-foot-tall statue of the headless horseman holding up his jack-o'-lantern head to the sky!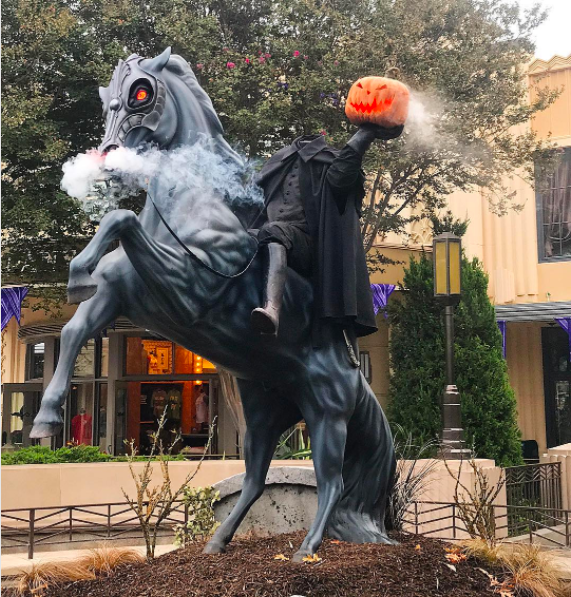 At Carthay Circle itself you'll see bats flying out of the tower, but that's not the coolest part. At dusk there's a lighting moment when the bells toll, Oogie welcomes you to his nightmare, and the park subtly transition from daytime into the much spookier night.
Cars Land Haul-O-Ween (get it?) is next up. The whole area has been transformed for Halloween with lots of puns, and the cars themselves dress up in costumes, or, er, car-stumes.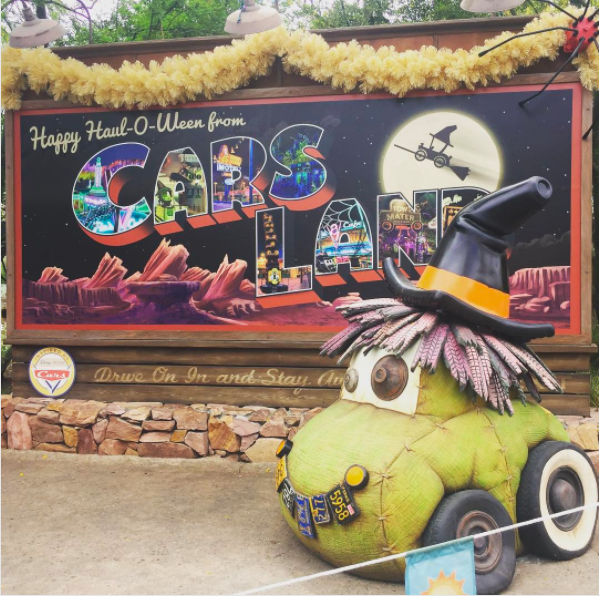 My favorite costume? Definitely Mater and his "van-pire" outfit.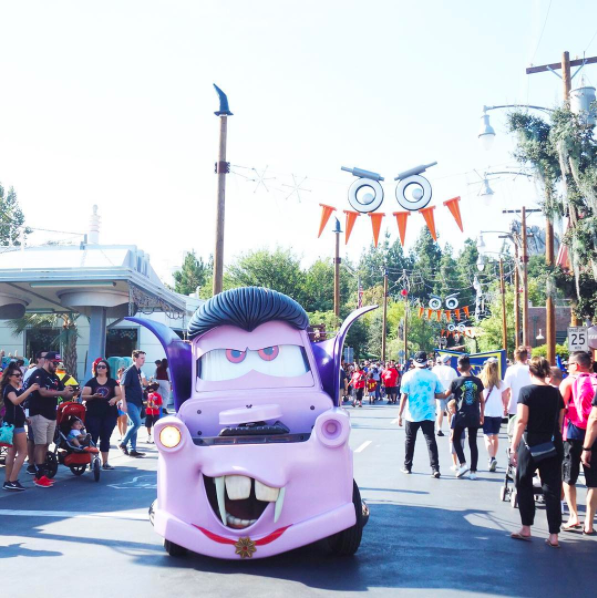 But this tractor dressed up as a mummy is pretty great too.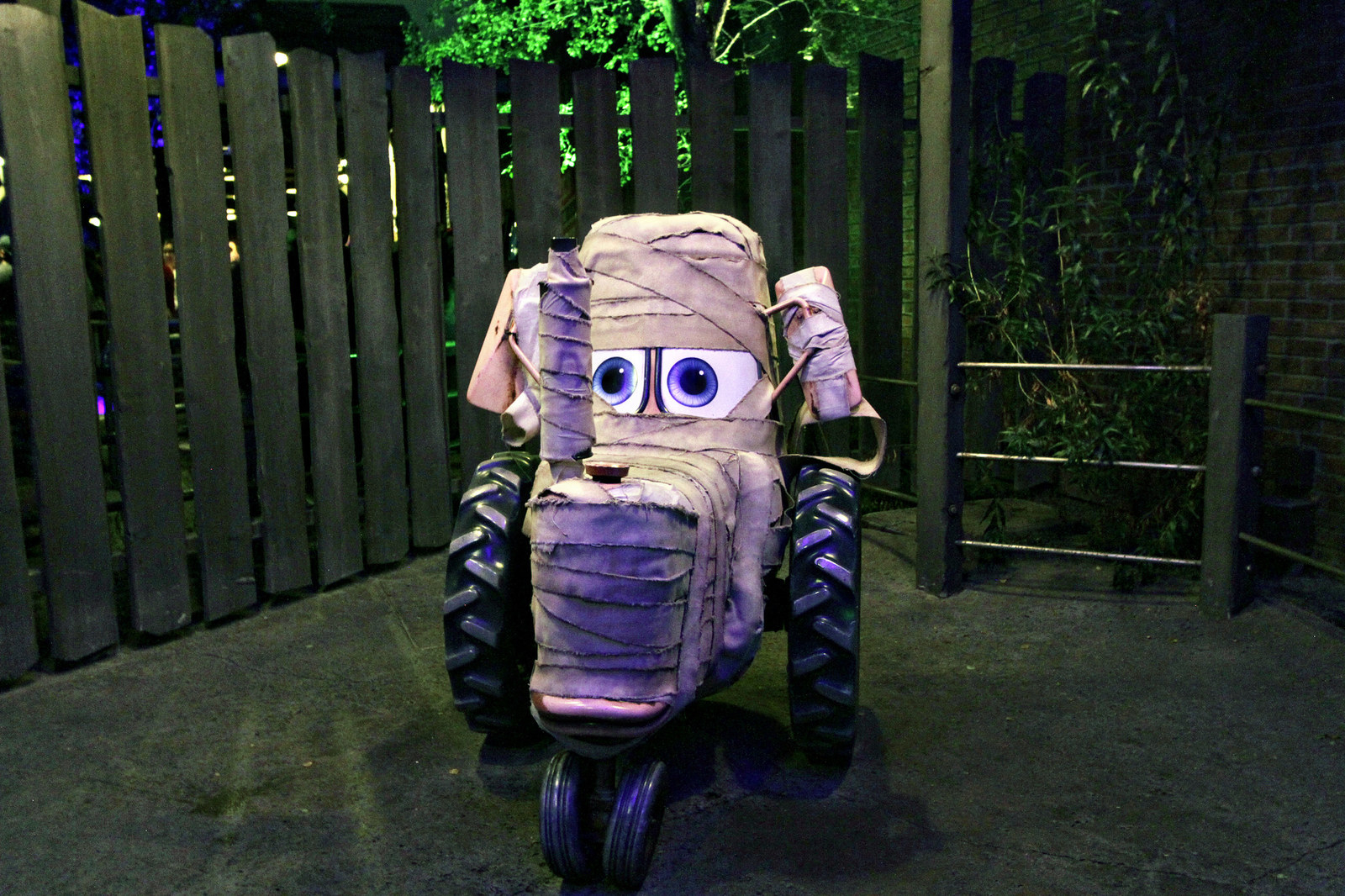 The level of Halloween/car-themed detail is pretty incredible — check out what they did to the Cozy Cone Hotel — and it will keep you peeking around corners for a long while.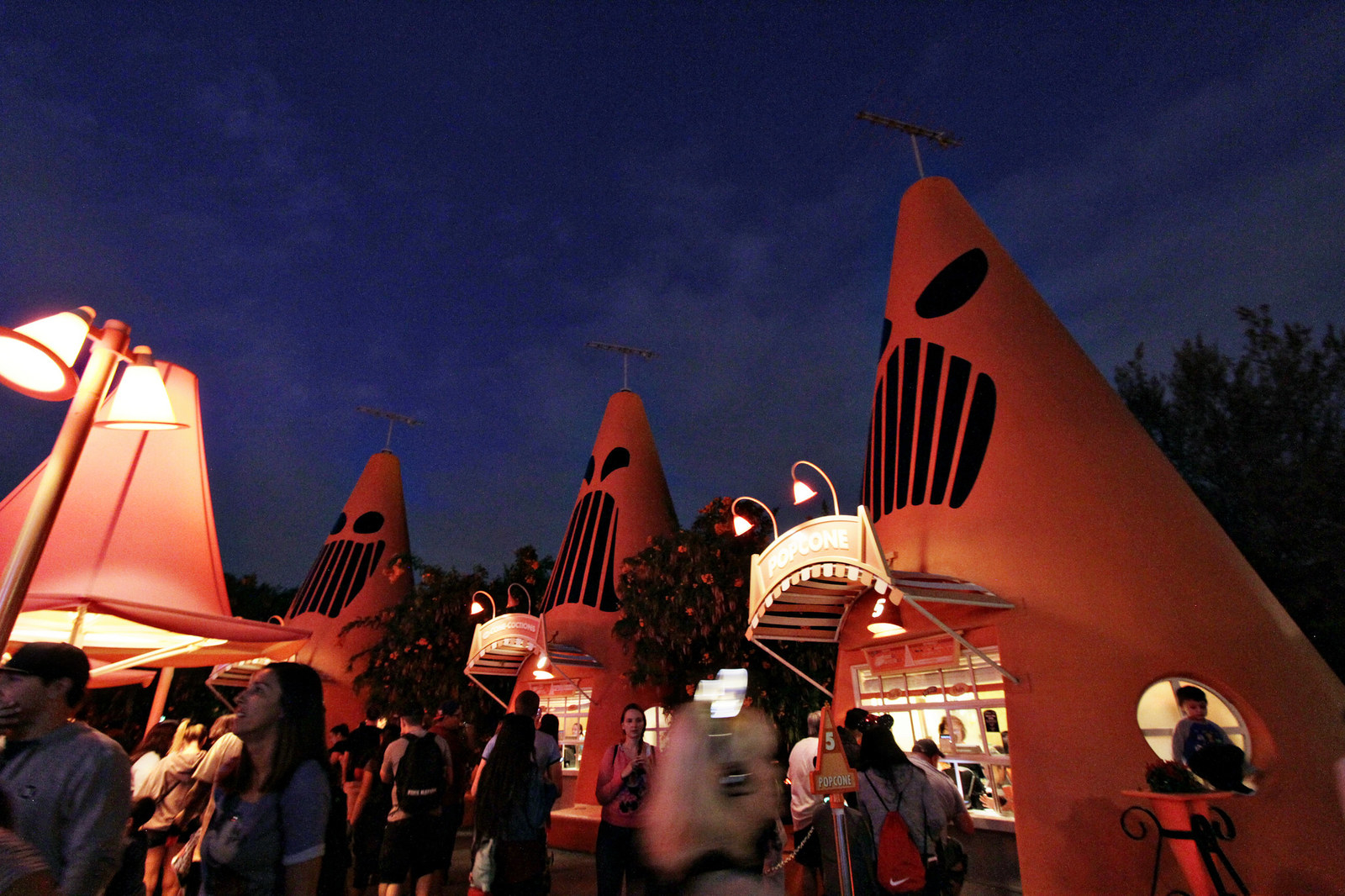 Two Cars Land attractions have been transformed for Halloween. Mater's Junkyard Jamboree becomes Mater's Graveyard JamBOOree, complete with new, Halloween-themed music...
And Luigi's Rollickin' Roadsters becomes Luigi's Honkin' Haul-O-Ween featuring traditional Italian songs with a Halloween twist, like "Terror-antella" and "The Chop Top of Carsoli" (I told you there would be puns.)
But, oh my, you need to make it over to Guardians of the Galaxy — Mission: BREAKOUT, because at night it transforms into a new attraction called Guardians of the Galaxy — Monsters After Dark.
It has all of the fun and excitement of Mission: BREAKOUT but comes with a new storyline, spooky visuals, and a never-before-heard punk rock song by Guardians of the Galaxy composer Tyler Bates.
You should also make time for Plaza de la Familia (at Paradise Gardens), an all-new festivity that celebrates Disney/Pixar's upcoming film Coco.
And — duh — you'll want to try some of the Halloween-themed food now available, like this Car-achnid Pot Pie from Flo's V8 Café.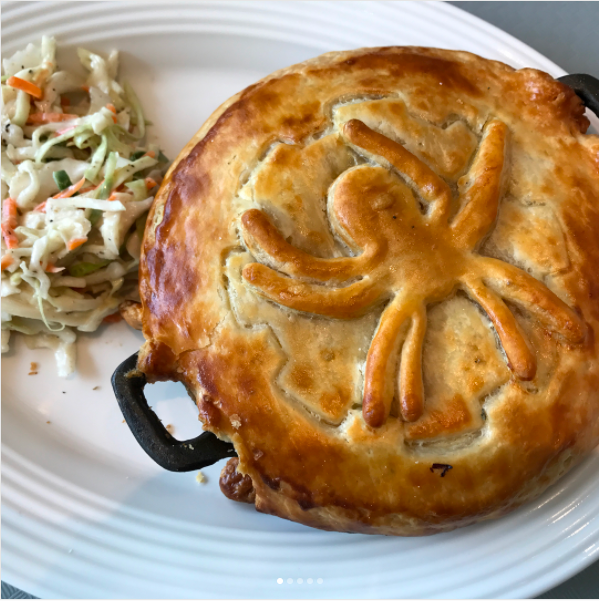 Also drool-worthy? These "Ghost"-ly Pepper Nachos available at the Cove Bar.
But you want to hear about the sweets, right? Well, feast your eyes on this Bat Wing Raspberry Sunday served up at Clarabelle's Hand-Scooped Ice Cream.
The Spoke-y Cone Macaron (filled with marshmallow buttercream and candy corn) at the Cozy Cone Hotel also looks scarily good.
And then there are these amazing treats, which you need to hit up Trolley Treats to enjoy.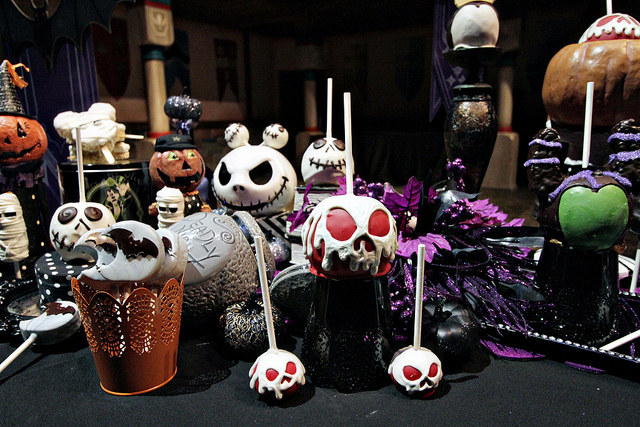 You can experience all of the fun through Oct. 31st — that is, if you dare!