Hello, we're Generation X, also known as the forgotten generation.
1.
Other generations don't really understand us very well:
2.
Often they totally misunderstand who we are:
3.
But the good news? We were freaking MADE to handle this self-isolating business:
4.
In fact, we've kind of been training for this our entire lives:
5.
Or at least since the late '80s:
6.
Even if it's not exactly what we imagined:
7.
Basically, it's our time to shine: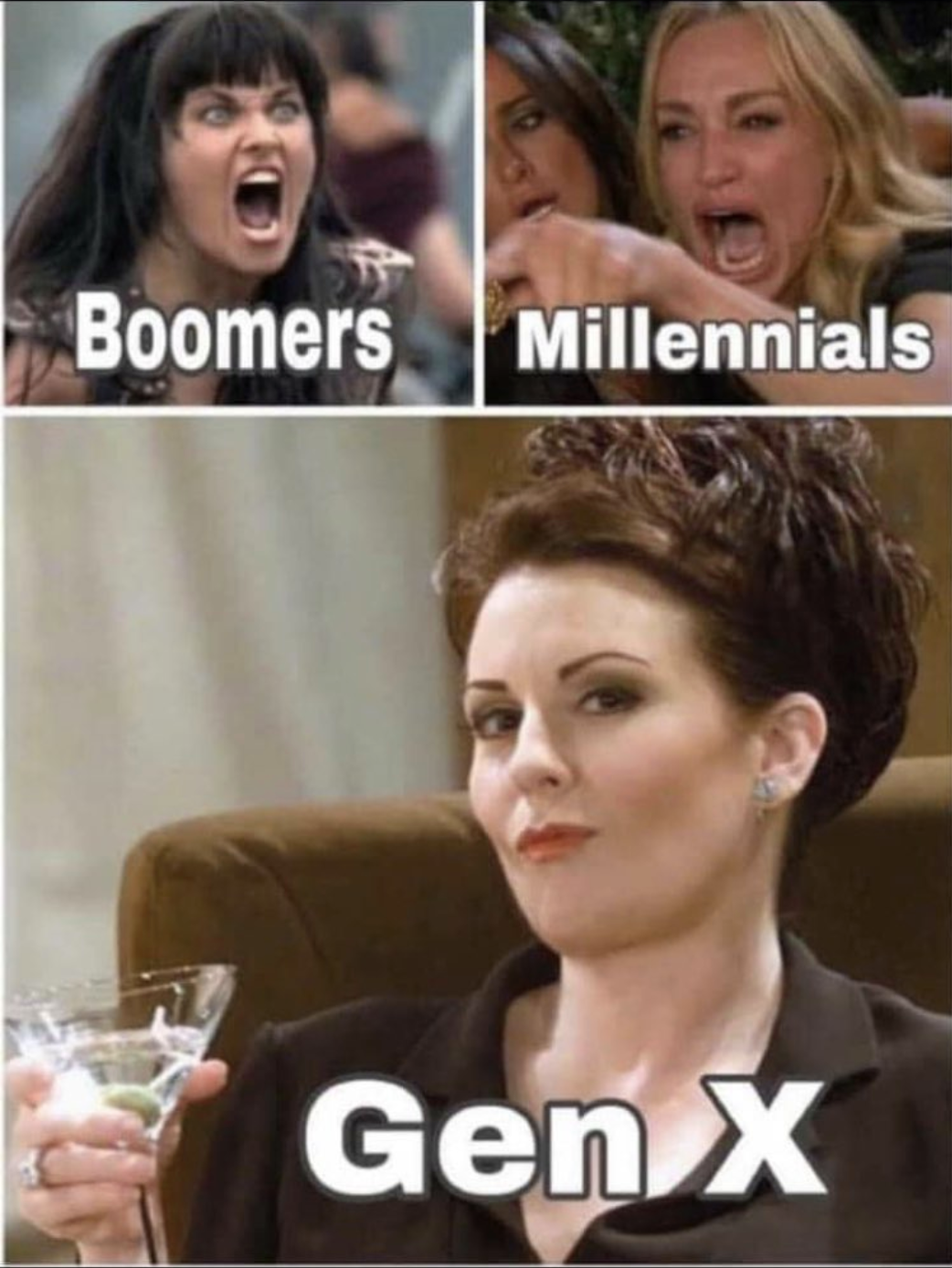 8.
We have a very particular set of skills:
9.
We know just what to say to anyone who complains about staying inside:
10.
When other generations say, "I can't just keep sitting in this room!" we're like:
11.
We can handle boredom:
12.
Hours and hours of unsupervised boredom:
13.
"Patient" is our middle name:
14.
I gotta say, our kids are lucky to have us right now:
15.
Make that our kids AND our parents:
16.
We have the best handwashing songs:
17.
We can express love...from a responsible distance:
18.
And while we may not know the cure, we know...the Cure:
19.
So here's to us, Gen X'ers!