Dodgers Legend Tommy Lasorda Looks Back On 70 Years In Baseball
The lifelong Dodger — who is the subject of the new book Tommy Lasorda: My Way — invited BuzzFeed into the Dodgers dugout for a chat.
Hall of Famer Tommy Lasorda has done just about everything in his 70 years in baseball, from striking out Stan Musial to leading the Dodgers to World Series championships in 1981 and 1988.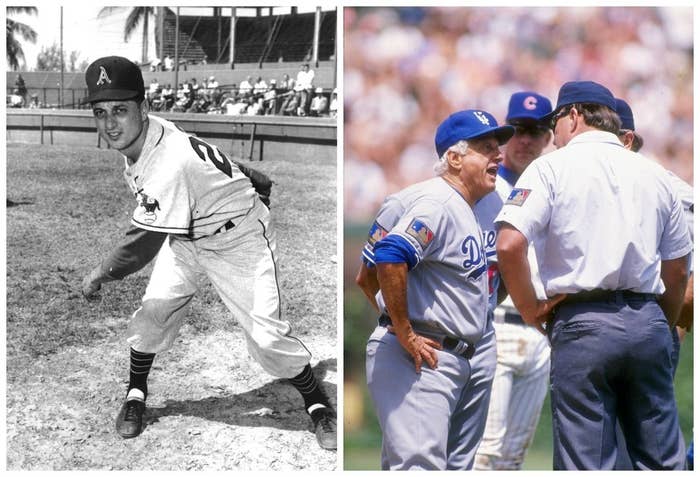 My Way, the new book by Colin Gunderson, who was Lasorda's press coordinator and assistant for 12 years, gives extraordinary insight into what makes Lasorda great.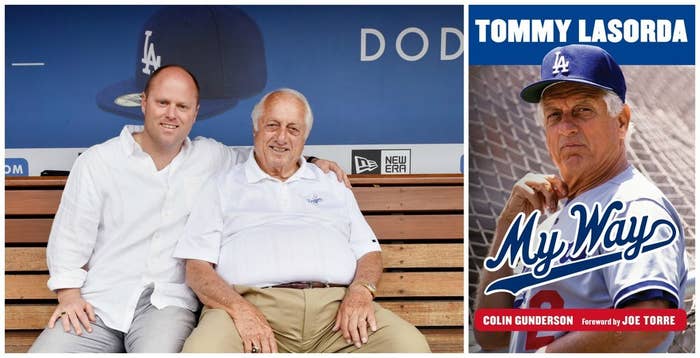 1.
Name one person who should be in the Hall of Fame but isn't.
2.
What is your 100% honest opinion of the Dodger Dog?
3.
Which baseball city has the best food when you're on the road?
One of the most iconic moments in baseball history is when a hobbled Kirk Gibson came off the bench to hit a two-out, game-winning home run in the 1988 World Series…
4.
What was going through your mind when Gibson hit that homer?
5.
In My Way your former players — All-Stars like Orel Hershiser and Mike Piazza – talk about how you played a huge role in motivating them to reach their full potential. What's the key to successfully motivating a player?
6.
What manager inspired you the most in your managing?
7.
If you were playing today, what would be your walk-up music?
8.
Are there any differences between today's ballplayers and yesterday's?
9.
Is it harder to motivate today's players?
10.
In the book you say you could take any 80-year-old in a fight. Could you even take Frank Gifford? He's a 6'2" Hall of Fame football player.
11.
What about Sean Connery? The man was James Bond!
12.
"What do you think about ballplayers who wear their stirrups low these days?"
13.
What do you think the Dodgers need to do this year to win it all?
14.
What's the biggest key to winning the World Series?
15.
Who is the player you're most proud of having mentored along?
16.
When you've finally gone home to the Big Dodger in the Sky, how do you hope you're remembered?