15 Times Celebrity Parents Reminded You Of Yourself In 2017
When it comes to raising kids, they really are just like us.
1.
When a pregnant Brooklyn Decker took to Instagram to complain about her swollen ankles...
2.
And when Chrissy Teigen trolled her like that person on every pregnancy message board.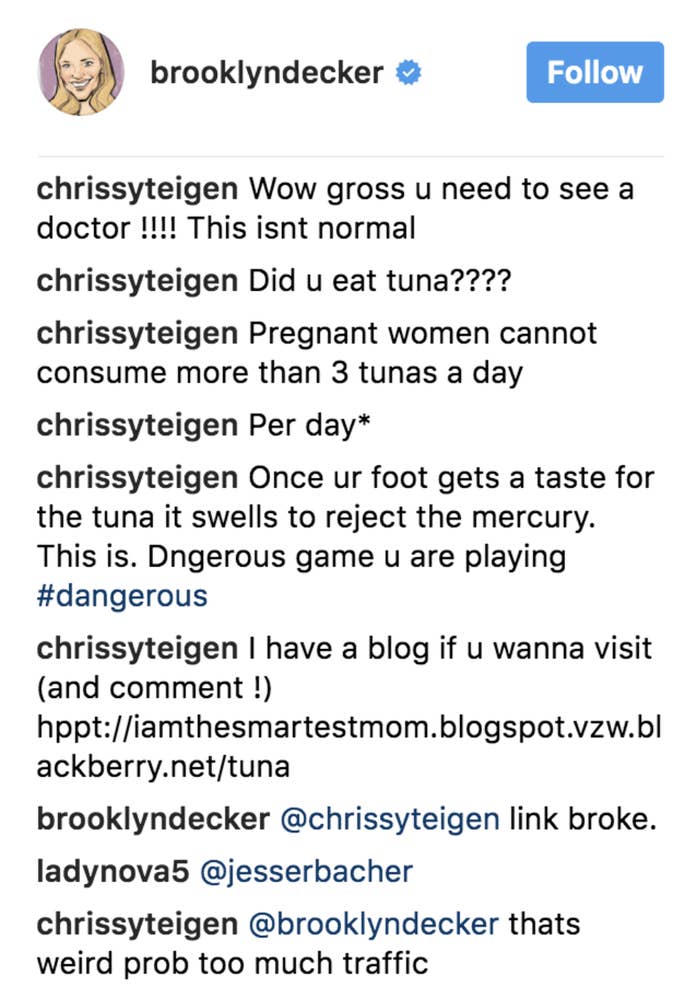 3.
When Ryan Reynolds noticed (like we all have) that the parents almost always seem to die in Disney films.
4.
When Britney Spears took one of those "wacky filter" photos with her kid.
5.
When Kristen Bell told the ladies on The Talk about the time her kids walked in on her having sex.
6.
When Drew Barrymore left these sweet notes in her kid's school lunch.
7.
When Lin-Manuel Miranda took to Twitter to make a joke about something funny his kid did.
11.
When LeBron James tried to teach his daughter, Zhuri, how to play hopscotch, and was totally smitten with her...attempt.
12.
When Anna Faris proudly shared her son's Mother's Day present.
13.
When Pink vented via text about her baby's nonstop crying and her friend had a hilariously honest response.
14.
When The Rock left his daughter the sweetest message via Instagram on her 16th birthday. It read in part: "Feels like just yesterday I held her tiny body in my hands the day she was born as I whispered 'I'm gonna love and take care of you for the rest of my life...'"
15.
And when Jenna Dewan Tatum got mom-shamed for posting this photo (sample response: "Unfollowing. She's a mother. No need for these posts.")
For more Best of 2017 content, click here!