In her latest video, Kylie Jenner and Khloé Kardashian did a bunch of shots then tried to do their makeup using Kylie's new Birthday collection.
For those of you who don't have the patience to sit through a YouTube video, here's a summary:
Kylie starts the video with a promo of her new Birthday collection, and this cool bottle of Don Julio that Khloé got her for her 21st birthday.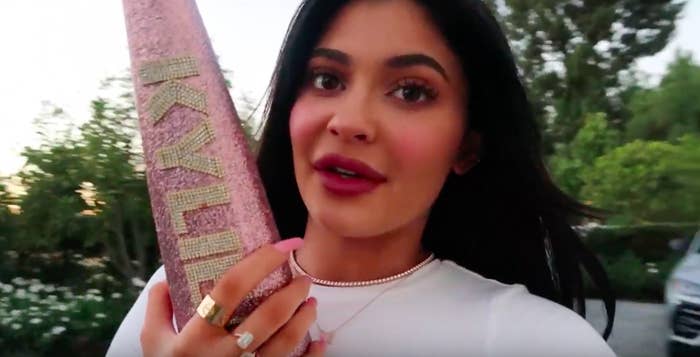 Here's the money-themed collection.
This scene with Khloé chugging a handle of random vodka and chasing it with a Red Bull in the underground carpark of the Kylie Cosmetics office? Iconic.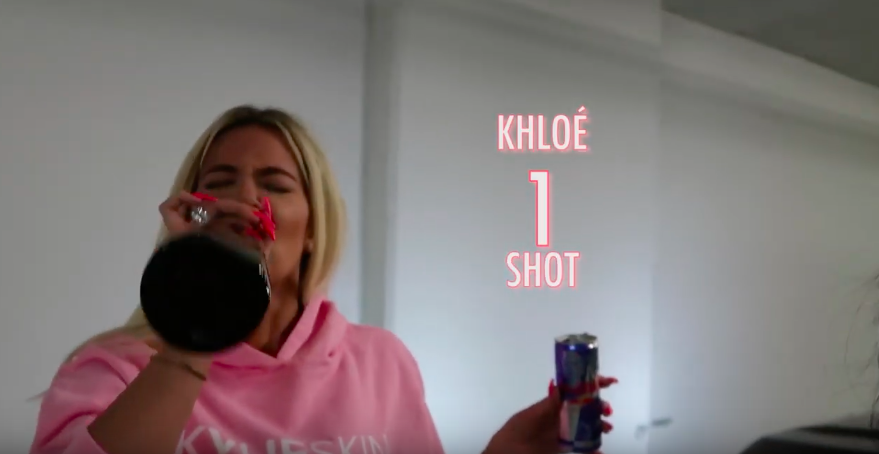 Portrait of a millionaire Kardashian as a high school teenager hosting a secret party while her parents are out of town.
Like I said, relatable.
They start off with bare faces.
They get on the phone with Sofia Richie, who makes this very astute observation.
Khloé teaches Kylie how to "whoo-hoo" with her hand on the right side of her face.
At one point, they invite Malika Haqq, Khloé's best friend to join their video.
And their mom Kris.
Khloé takes more shots, and Kylie asks her, "Why would you leave it in your mouth that long?"
Kylie tries to get drunk Khloe to focus.
Oh yeah, and I guess some actual makeup application also happens.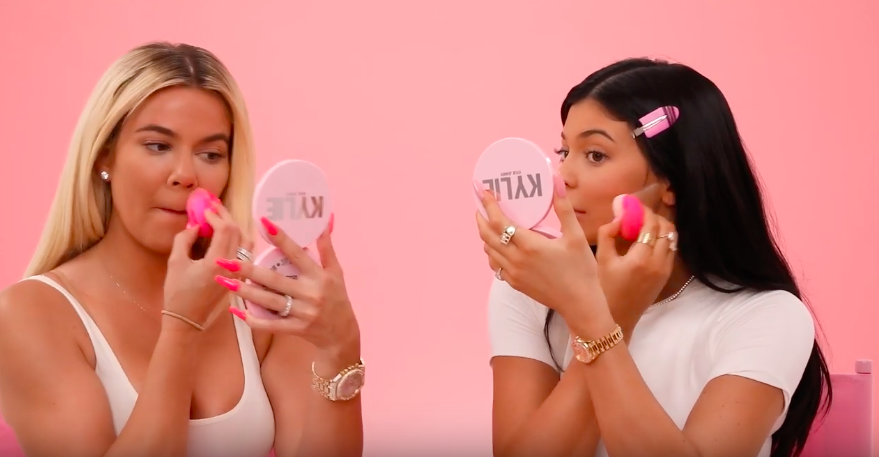 Khloé does her 8th shot.
...and Kanye says he misses them. (!)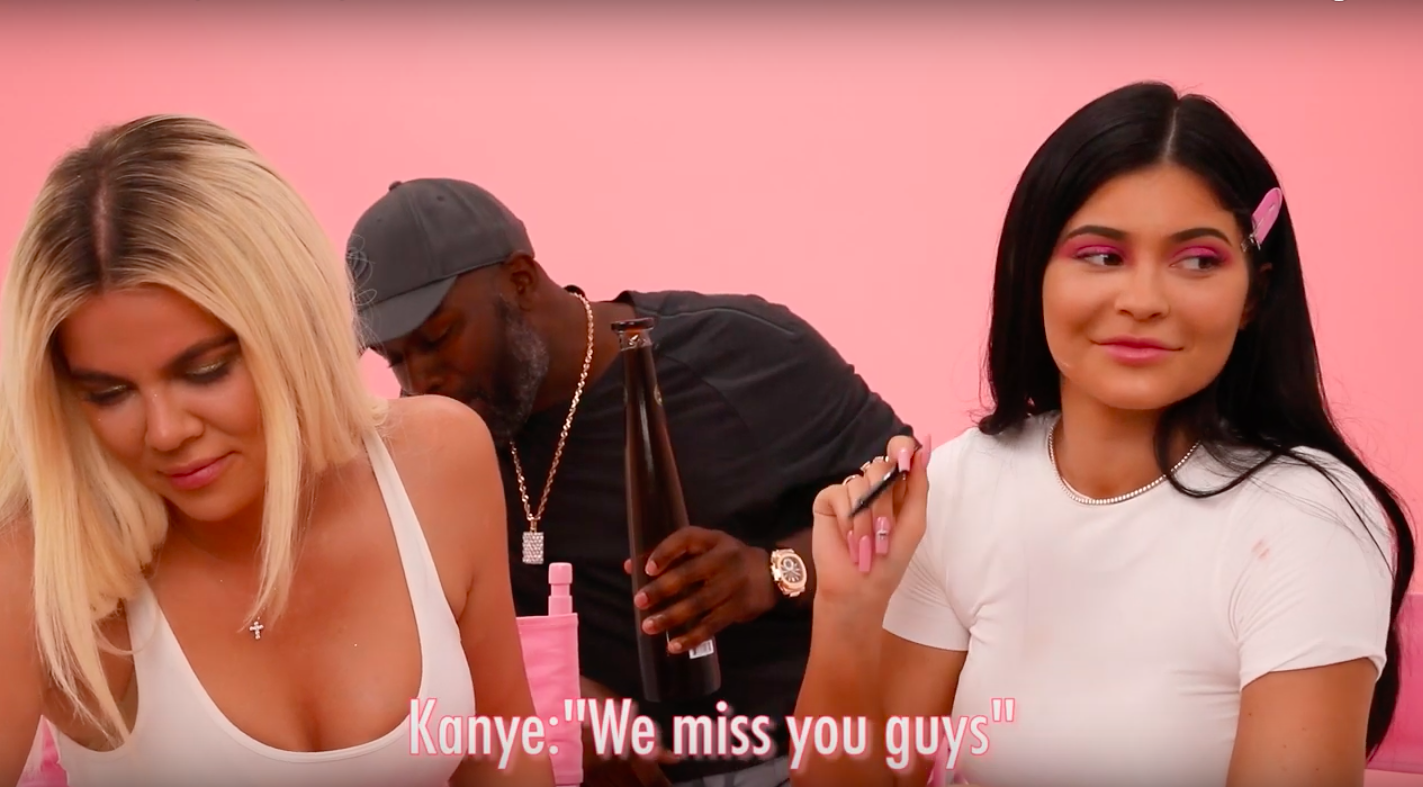 Kris' boyfriend Corey Gamble and Scott's girlfriend Sofia Richie also join.
This is Kylie's final look, BTW.
The end*!!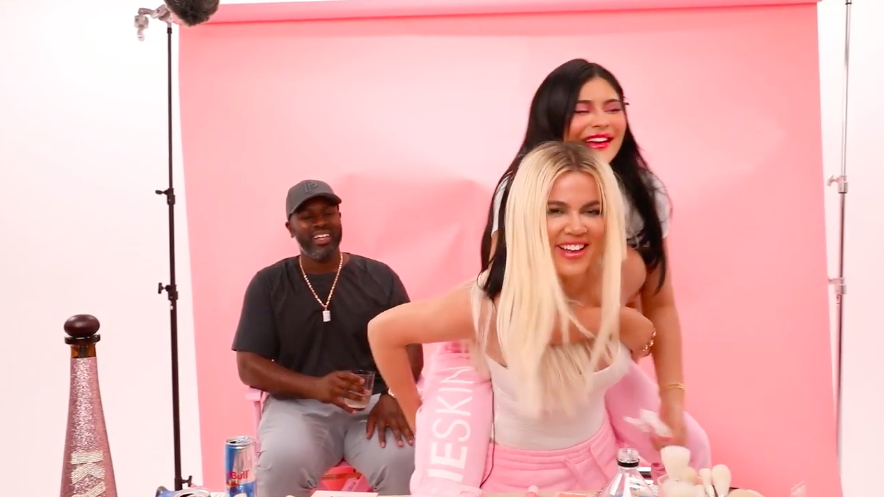 *You okay, Khloé ?!