As the singer continues to count down the days for their little one to finally arrive, they look fierce as ever showing off their baby bump on the August 2021 cover of Allure. During the interview, she spoke candidly about her relationship with boyfriend Alev Aydin, giving fans a rare insight into their normally very private dating life.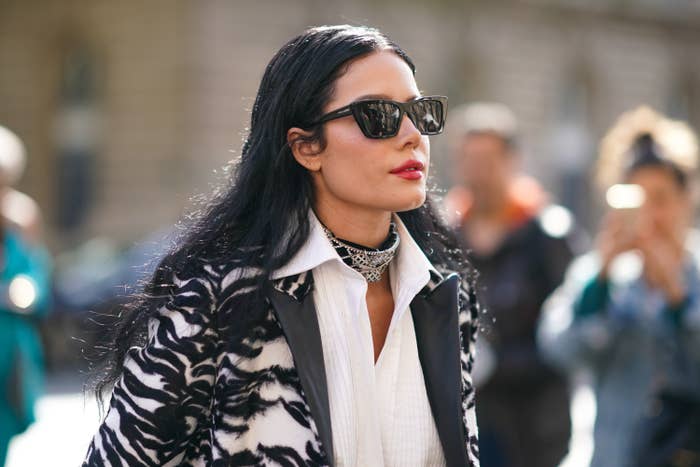 "The judginess started from the beginning," they said. "Alev and I have been really good friends for four years. And when the stars aligned, our relationship became romantic and it was pretty evident that he and I were both like, 'Oh, my gosh! You're the person I'm supposed to start a family with.' A lot of people had opinions about that."
"Nobody knew I was dating someone," she said. "As if people were entitled to an update, like, 'I've met someone, we're going on dates, it's getting serious, they've moved in, we're planning a child, we are having a baby, we had a baby, this is the gender....' I signed up to give my whole life away; my loved ones didn't."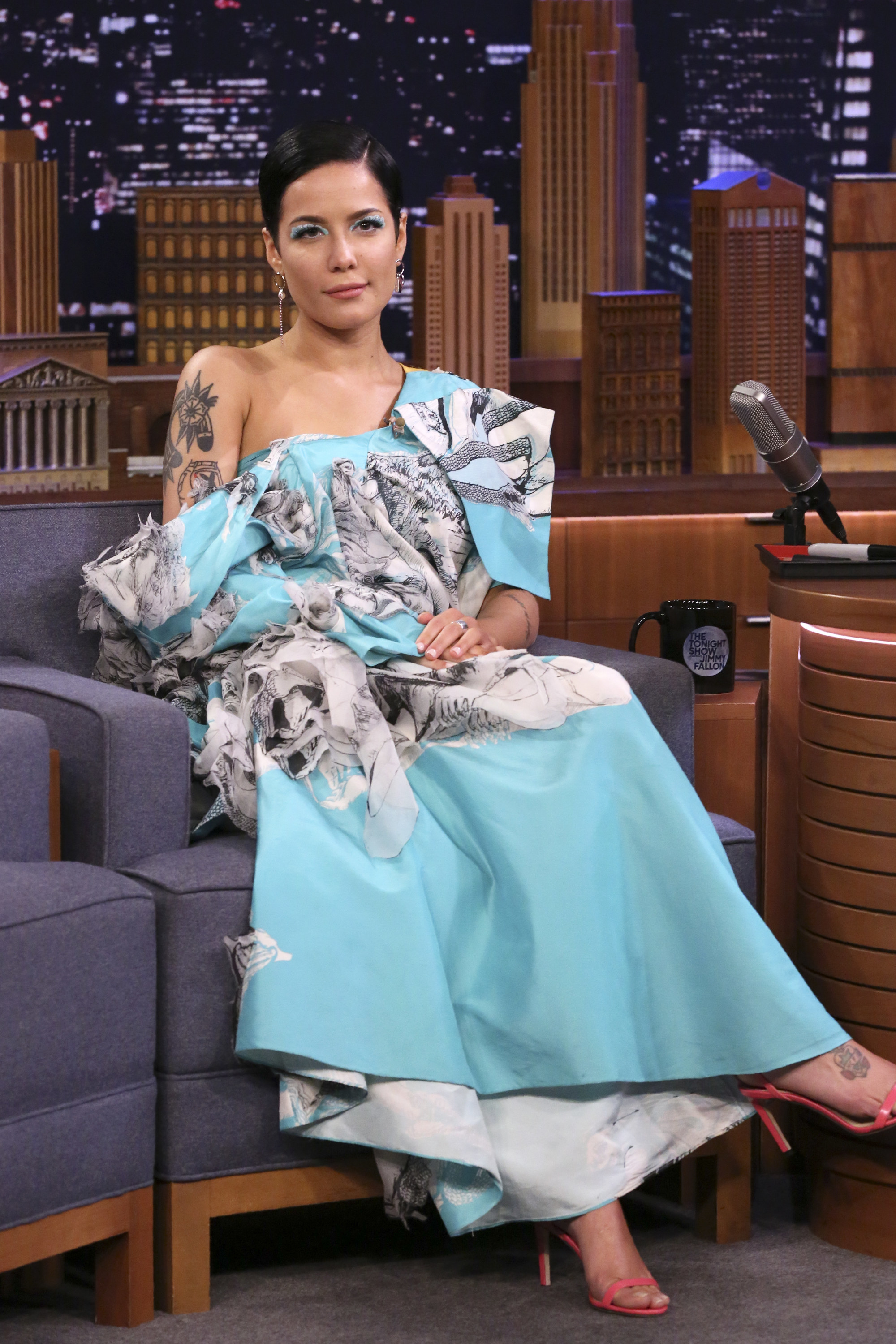 In true Halsey fashion, they posed for an artsy photo shoot where she bared her baby bump wearing nothing but light blue body paint.
Halsey first confirmed their pregnancy in January 2021, and has regularly been sharing photos from their baby shower to various bump snapshots.
Pregnancy also inspired Halsey's fourth album, titled If I Can't Have Love, I Want Power. It's set to drop on August 27, and they described it as "a concept album about the joys and horrors of pregnancy and childbirth."
"It was very important to me that the cover art conveyed the sentiment of my journey over the past few months. The dichotomy of the Madonna and the Whore," she wrote in the IG post's caption. "The idea that me as a sexual being and my body as a vessel and gift to my child are two concepts that can co-exist peacefully and powerfully."
"My body has belonged to the world in many different ways the past few years, and this image is my means of reclaiming my autonomy and establishing my pride and strength as a life force for my human being," they said.
With so many exciting things ahead for Halsey, this year may be one of her best ones yet.